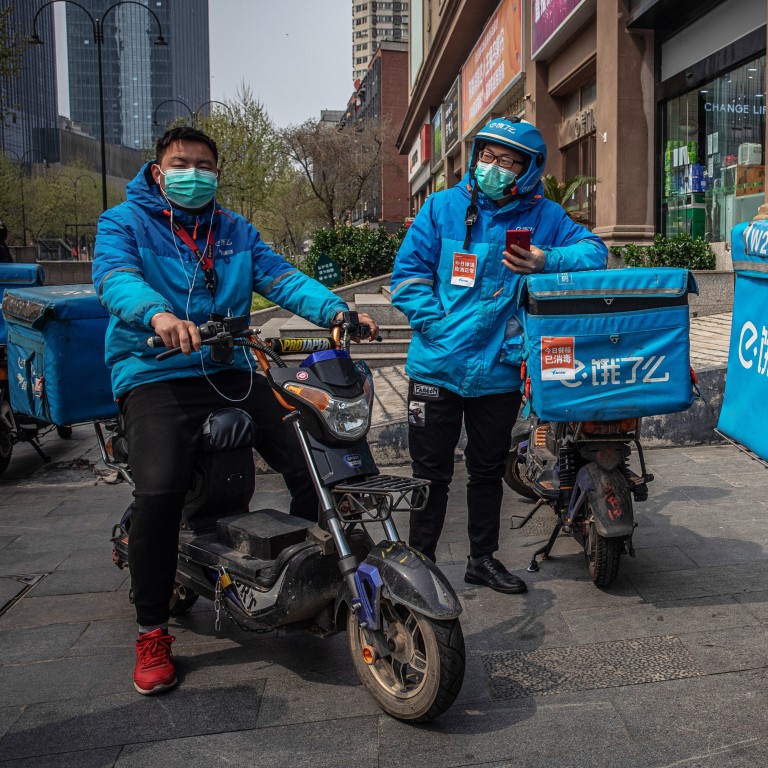 The detained delivery worker exposing the plight of China's couriers
Chen Guojiang has spoken publicly about impossible targets set by e-commerce platforms
He is behind bars and expected to face formal fraud charges
Chen Guojiang started his online network two years ago, speaking out about the precarious position of delivery workers in China.
The delivery sector
is one of the fastest growing in the country and Chen soon amassed more than 10,000 followers to his WeChat social media account.
Now the 31-year-old activist and motorbike delivery worker is under arrest and expected to soon face court, accused of credit card fraud, provoking trouble and obstructing enforcement of pandemic control measures, according to his lawyer. If convicted, he could face up to five years in jail.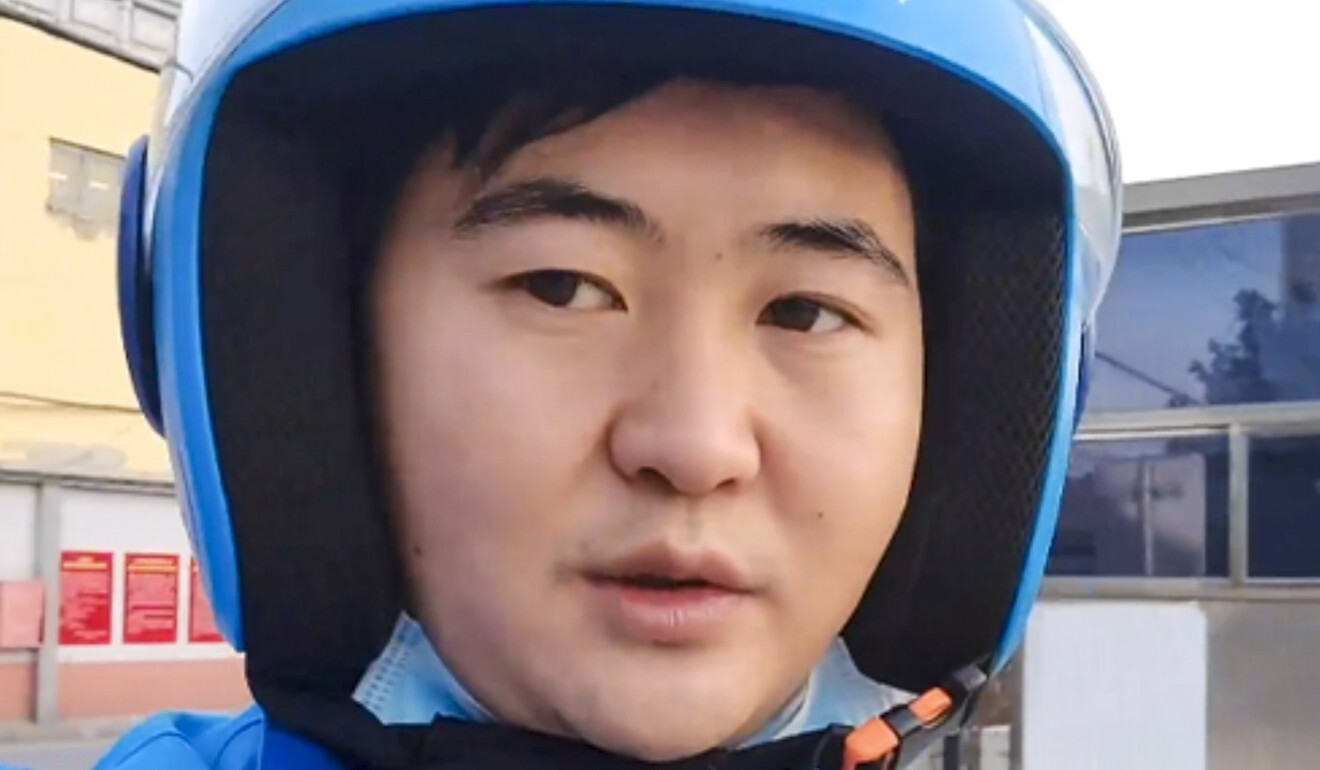 Chen was known in the cyber world as the "leader of the delivery riders alliance", a virtual network that he established with friends to draw attention to the conditions of delivery workers.
The sector has expanded rapidly in the last few years as consumers have embraced online shopping, clicking to buy virtually everything from food to fashion and even pets.
Meituan, China's biggest food delivery platform
, has about 4.3 million couriers, a large share of the estimated 10 million nationwide.
Chen was one of the few who spoke up publicly.
Charles Chen, a labour activist based in the southern province of Guangdong, said he believed Chen Guojiang got into trouble because he posted a video during the Lunar New Year revealing that bonuses promised to couriers by Ele.me – the second-biggest food delivery service in China – were impossible to reach due to the unreasonably high targets.
In one of the videos, Chen showed several delivery workers on strike in protest against the bonus rules. The videos soon went viral after their release and Ele.me apologised.
Ele.me is owned by Alibaba, which also owns the South China Morning Post.
"There are many vloggers among the delivery workers but Chen is the only one who talked about labour rights in his videos," said Charles Chen, who is not related to the activist. "He is the only one who can interact with people like social researchers and journalists about workers' issues."
"I worked for such a long time but made so little money. It is far off my target of earning 100 yuan today … The money is so difficult to make," Wang said in the video.
"Before, I wondered why the platform distributed so many orders to the couriers … Now [I know], if the couriers want to make money, they must take a lot of orders," he said.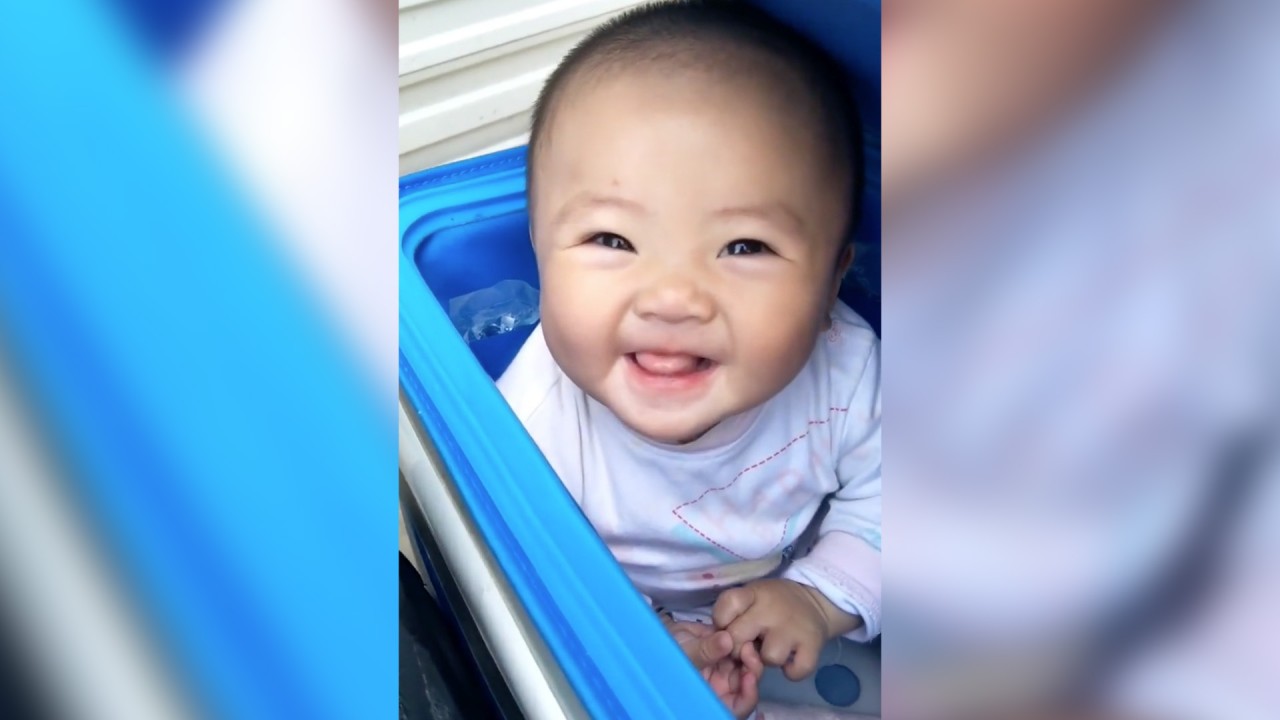 05:43
Delivery courier in China goes to work with baby girl in tow
Delivery courier in China goes to work with baby girl in tow
Du Lang, a courier in the southern city of Guangzhou, agreed.
"We dare not take a break," said Du, who works 16 hours a day. "Our delivery fee is so low that we have to work very long hours.
"But there is nothing we can do about it."
The official labour group responsible for addressing such complaints is the All-China Federation of Trade Unions – independent bodies for workers are not allowed.
According to Han Dongfang, director of the China Labour Bulletin, a labour rights watchdog in Hong Kong, the ACFTU had run campaigns since 2018 to enlist various kinds of workers, including food delivery workers, couriers and truck drivers, into its own ranks.
"But for the ACFTU, these campaigns are more just political assignments as it has no interest in representing the workers to negotiate with the e-commerce platforms and bargain for better terms and working conditions for them," Han said.
"This is why the delivery bikers want to find their own way [to fight for their own rights]," Han said. "We need to understand Chen Guojiang's case in such context."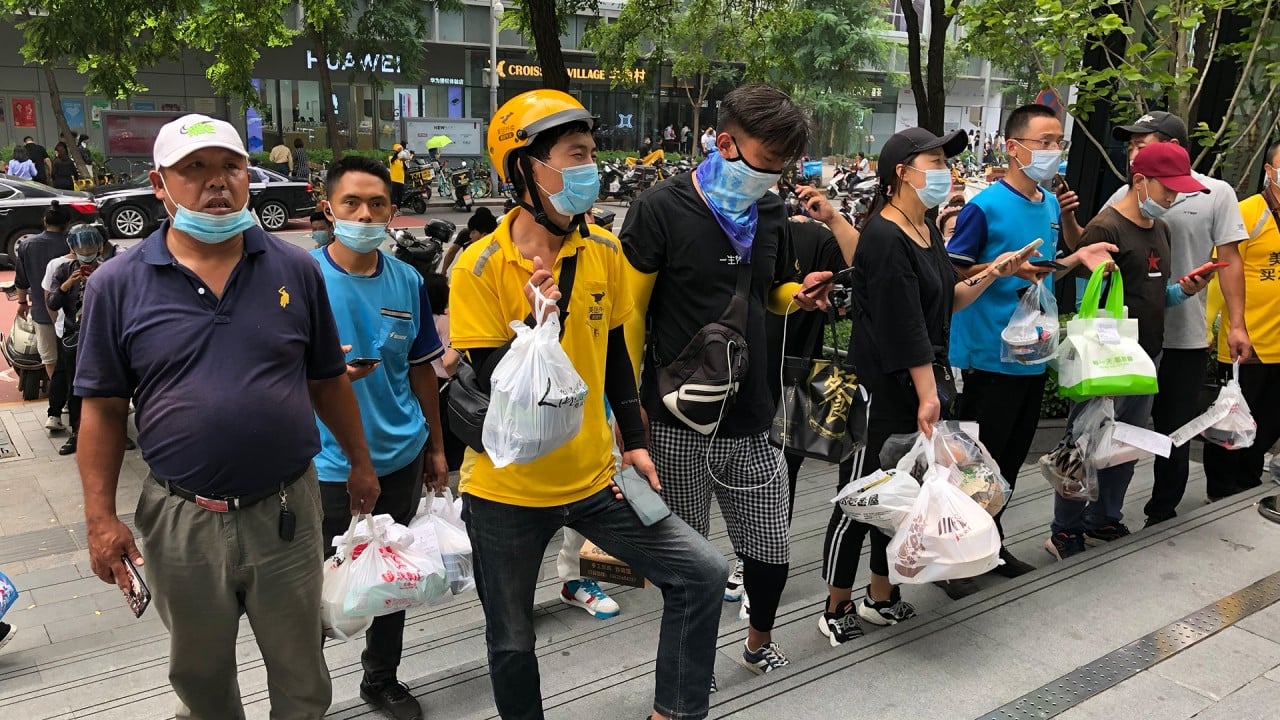 04:13
Pandemic food delivery boom creating vast amounts of plastic waste in China
Pandemic food delivery boom creating vast amounts of plastic waste in China
Chen Guojiang has been in custody since February and police in Beijing are expected to press formal charges soon, according to his lawyer Liu Niansong.
Liu said he visited Chen at the Chaoyang detention centre in the capital last week, and police had not completed their investigation.
"Police have not added new charges [against Chen] … but I will only know the details when I see the case file after they pass it to the prosecutors to prepare for his trial," he said.
This article appeared in the South China Morning Post print edition as: Activist's arrest shines light on couriers' problems