Xinjiang
Get more with myNEWS
A personalised news feed of stories that matter to you
Learn more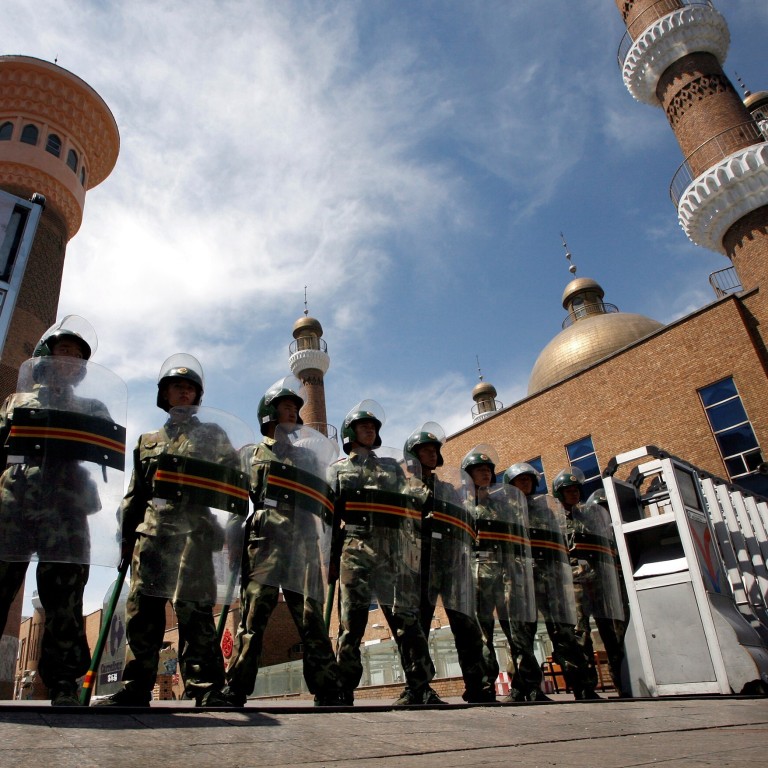 Explainer
What is going on in Xinjiang and who are the Uygur Muslims?
China faces international criticism, even accusations of genocide, over its policies in the region, which has a large Muslim population
Beijing says it set up 're-education' camps to counter terrorists, but activists say more than a million people have been detained in the facilities
China's far-west frontier region of
Xinjiang
is a vast territory of deserts, mountains and grasslands about three times the size of France that makes up almost 18 per cent of China's entire land mass.
According to human rights groups and a United Nations committee, as many as 1 million Uygur Muslims – the region's largest ethnic group – have been detained in "re-education centres" there and subjected to indoctrination, torture and forced labour.
The US
and
Canada
have labelled China's policies in
Xinjiang
"genocide", and along with the EU and UK have led a
sanctions blitz
against Chinese officials. There have also been calls for
a boycott
of the 2022 Beijing Winter Olympics.
China has defended its policies, saying it is trying to manage ethnic tensions, fight extremism and reduce poverty by developing the resource-rich region into a trade route to Central Asia.
It has hit back with its own sanctions against Western politicians and academics, while a nationalist backlash has seen Western companies that expressed concern about the forced labour claims boycotted.
Here are the basics of the controversy.
Who are the Uygur people?
Various tribes of Turkic-speaking people have lived in the region for at least a millennium, with Islam becoming the dominant religion around the 16th century.
The people, whose language comes from the same Turkic language family as Uzbeck, make up the majority of
Xinjiang
's population and are now collectively referred to as Uygurs.
The region has appeared in Chinese records as "western regions" since the third century BC. Han Chinese, Uygurs, Mongolians, and other peoples have formed alliances or fought against each other to control the region at various times, with the Qing dynasty reasserting Beijing's control in 18th century.
Shih Chien-yu, a lecturer on Central Asian relations at Taiwan's National Tsing Hua University, said tribal groups in different areas of Xinjiang, such as Kashgar and Hotan, may not have subscribed historically to a collective Uygur identity.
The term "Uygur" first appeared in the fourth century and traces its roots to a group of Toquz Oghuz Turks. It was adopted for official use when the region under the influence of the Soviet Union in the 1930s, a practice that saw the term "Uygur" being used to identify the people.
The Communist Party continued to use the term Uygurs after its victory in the civil war in 1949, when it took control of the western region. It set up the Xinjiang Uygur autonomous region in 1955, following a Soviet model that, in theory at least, gave ethnic minorities autonomy over their own affairs.
Where do the ethnic tensions stem from?
After the autonomous region was established, the centuries-old practice of Han Chinese migration accelerated. In the early days of the People's Republic it was state-sponsored with the aim of bolstering Beijing's control and, later on, to counter fears of Soviet expansionism following the invasion of Afghanistan.
Beijing set up the Xinjiang Production and Construction Corp (XPCC) in 1954, a paramilitary entity involved in a myriad of industries from construction to farming. It follows the ancient Chinese practice known as tuntian, where soldiers sent to guard border regions also farmed and developed the land.
The XPCC, which was
sanctioned by the US
in 2020, plays a key role in recruiting Han workers to the region. As of 2014, 86 per cent of its workers were Han Chinese.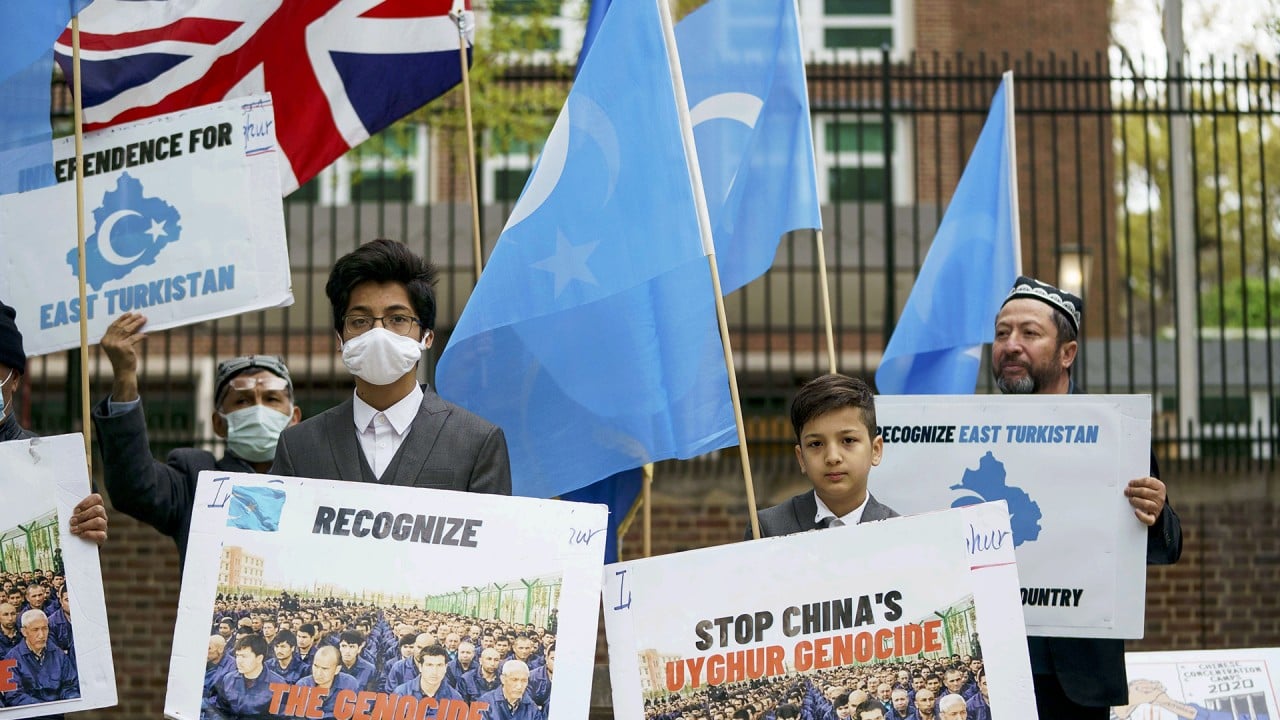 02:46
UK parliament declares Uygurs suffering 'genocide' in China's Xinjiang
UK parliament declares Uygurs suffering 'genocide' in China's Xinjiang
In 1949, Uygurs made up an estimated 76 per cent of the Xinjiang population compared with 6 per cent for the Han. By 2018, the Han population had risen to 40 per cent or about 9 million people, according to official figures. By contrast the proportion of Uygurs had fallen to 51 per cent, or 12.7 million people.
The XPCC and other state-owned enterprises such as the oil company Sinopec have developed the region's natural resources such as crude oil, natural gas and agriculture, but economic development has not benefited Uygur and Han people equally.
Studies show that Uygurs have mostly been shut out from high-earning professional and energy sector jobs, reinforcing the Uygur perception of Han colonialism.
Uygurs have also complained that they face occasional prejudice and discrimination in other parts of China and are denied jobs or banned from staying at hotels, especially in the past decade or so following ethnic riots and a number of terrorist attacks.
Historically, Beijing's approach towards ethnic minorities has varied under different leaders. Mao Zedong was critical of Han nationalism and said the Communist Party should foster a harmonious relationship with ethnic minorities. In the 1980s reformist party chief Hu Yaobang ushered in a more liberal era that saw ethnic minority regions being given greater autonomy.
But a brutal military crackdown in response to the
1989 Tiananmen Square protests
– which were triggered by Hu's death – signalled the start of tighter government control.
What kind of terrorism does Beijing say it is countering?
Since the 9/11 attacks in the US, China has defended its Xinjiang policies by linking them to global counterterrorism efforts.
Beijing claims Xinjiang is vulnerable to foreign-influenced separatist forces threatening national security. They cite organisations such as the East Turkestan Islamic Movement, which was started by militants in Xinjiang and is regarded as a terrorist organisation by the United Nations.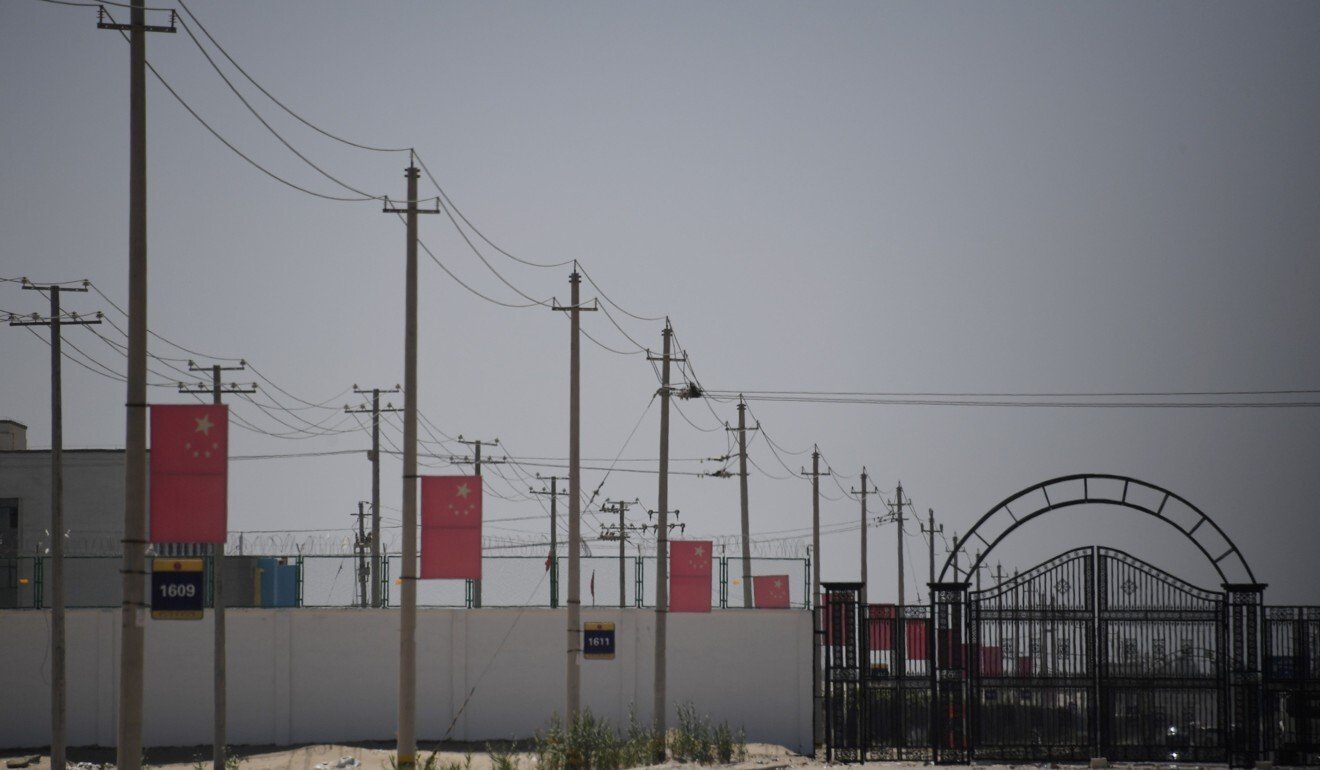 Jihadists trying to return to China after fighting in Syria are another threat identified by the government. In 2018, Chinese government adviser Ji Zhiye said the number of Jihadists caught returning to China in 2017 had
increased 10-fold
, without providing a specific number.
In Xinjiang, there were sporadic protests over Uygur rights and clashes with local police in the 1990s and early 2000s.
In 2009, a brawl between Uygur and Han workers in a factory in Shaoguan in Guangdong province, resulted in the deaths of two Uygurs and triggered hundreds to take to the streets in Xinjiang's capital Urumqi.
The protests later degenerated into riots that saw Uygurs attacking Han residents who retaliated days later by targeting Uygurs.
Troops were brought in to quell the unrest and the authorities said that as many as 200 people, most of them Han, died in the riots.
In April 2014, a bomb and knife attack at an Urumqi railway station killed three and injured 79. A month later, two attackers drove into shoppers and detonated explosives that killed 31.
There have also been terrorist attacks outside Xinjiang. In 2013, a fringe group linked to the East Turkestan Islamic Movement celebrated an attack in which a car was driven into tourists that killed two people and injured 38 in Tiananmen Square in Beijing. A knife attack in Kunming in 2014 that killed 31 was later blamed on Xinjiang separatists.
How has Beijing responded to these incidents?
The April attack in Urumqi happened on the last day of a visit to Xinjiang by Chinese President Xi Jinping. This and the 2013 Beijing attack spurred him to declare a people's war on terror.
Border regions with ethnic tensions, such as Xinjiang and Tibet, have faced more intense security than the rest of China for decades.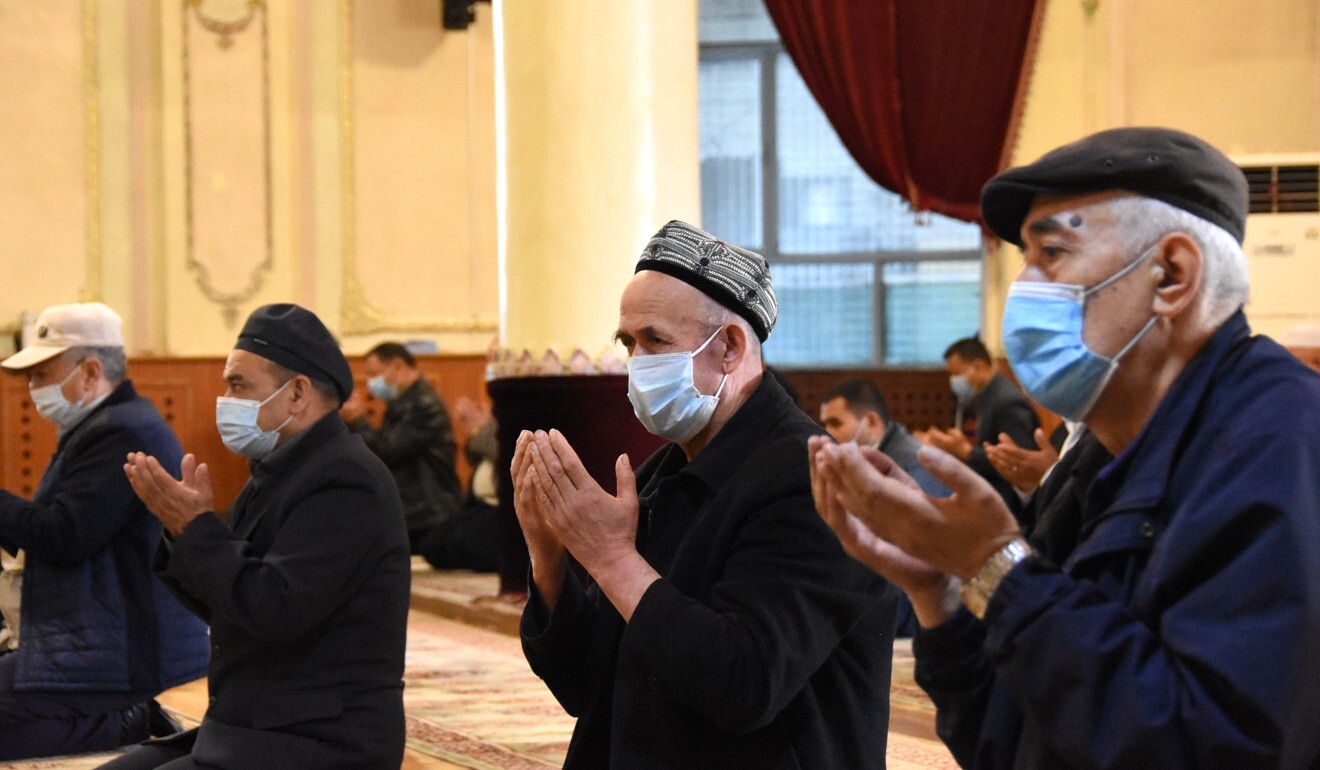 But the current Xinjiang party chief, Chen Quanguo, has expanded this further, building up an extensive surveillance, re-education and detention system in Xinjiang, according to the UN Committee on the Elimination of Racial Discrimination and human rights groups.
Authorities have said the region is threatened by "pan-Turkism" and "pan-Islamism", and sought to change the Uygurs' way of life to remove what it called extremist influences.
They curbed large gatherings of young men, and restricted practices such as personal pilgrimages to Mecca, fasting, long beards and veils.
Human rights groups have cited satellite images that they say shows the destruction or rebuilding of mosques and other traditional Islamic sites.
But the authorities say recent works to demolish or renovate mosques in China have been to
return the spaces to their Chinese roots
and remove Middle Eastern architectural features such as domes and minarets, many of which were built in the 1980s and 1990s, with some funded from overseas.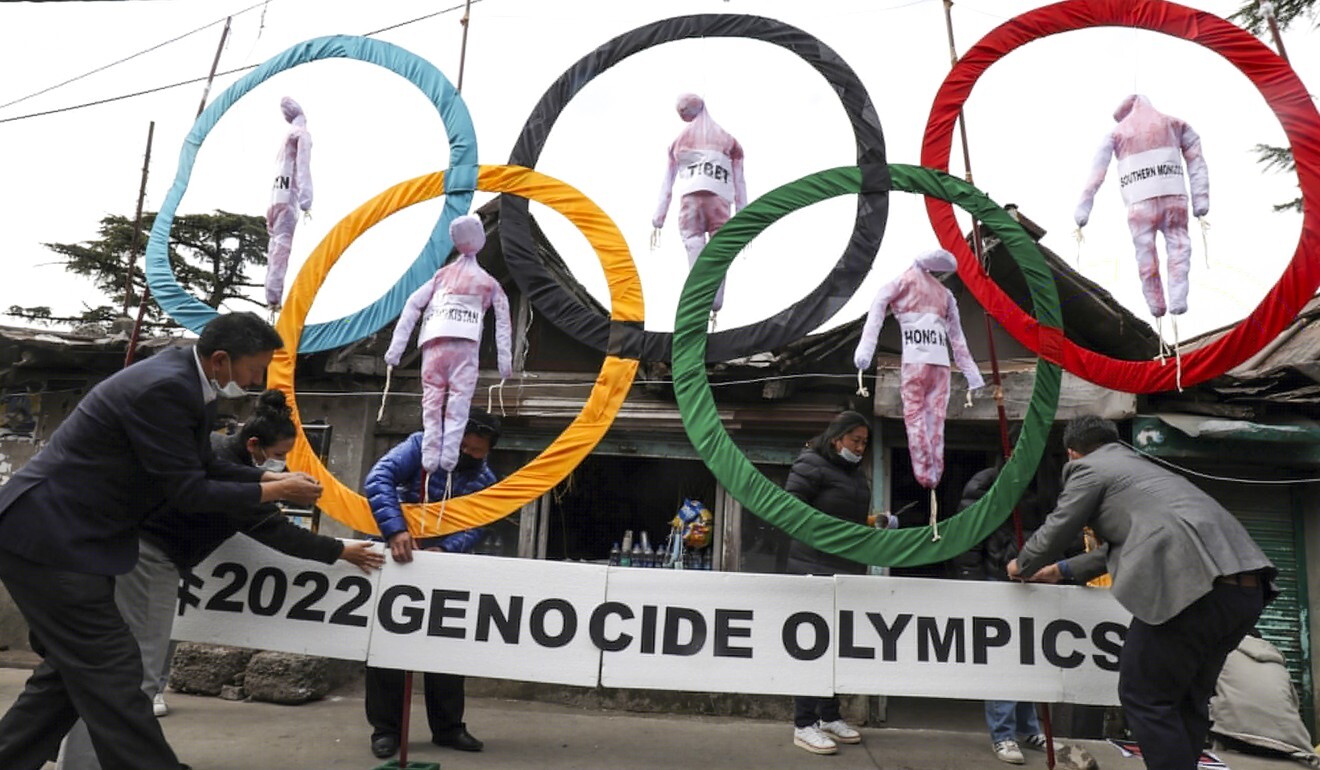 The number of mosques in Xinjiang has declined from a peak of 30,000 in 1956, according to Li Xiaoxia from the Xinjiang Academy of Social Sciences, before turmoil such as the Cultural Revolution in the 1970s saw many of them destroyed.
China's foreign ministry rejected claims that mosques have been demolished on a mass scale and said there were 24,000 mosques in Xinjiang as of September 2020, which was a higher number of mosques per capita of Muslim population than Turkey.
Beijing would claim that the campaign in Xinjiang has been a success. Last year a commentary published in the party's mouthpiece People's Daily said there had been thousands of terrorist incidents between 1990 and 2016, but none since then.
"The Communist Party appears 'willing to wrongly punish one hundred innocent people, rather than let one criminal go'," Shih said, referring to a Chinese proverb.
Human rights groups have said at least a million Uygurs and other members of mainly Muslim minorities, such as the Kazakhs, have been sent to the camps between 2017 and 2019, and accused China of serious abuses within their walls.
Beijing has repeatedly denied such allegations. A government white paper last year said nearly 1.3 million people in Xinjiang have received "vocational training" every year between 2014 and 2019.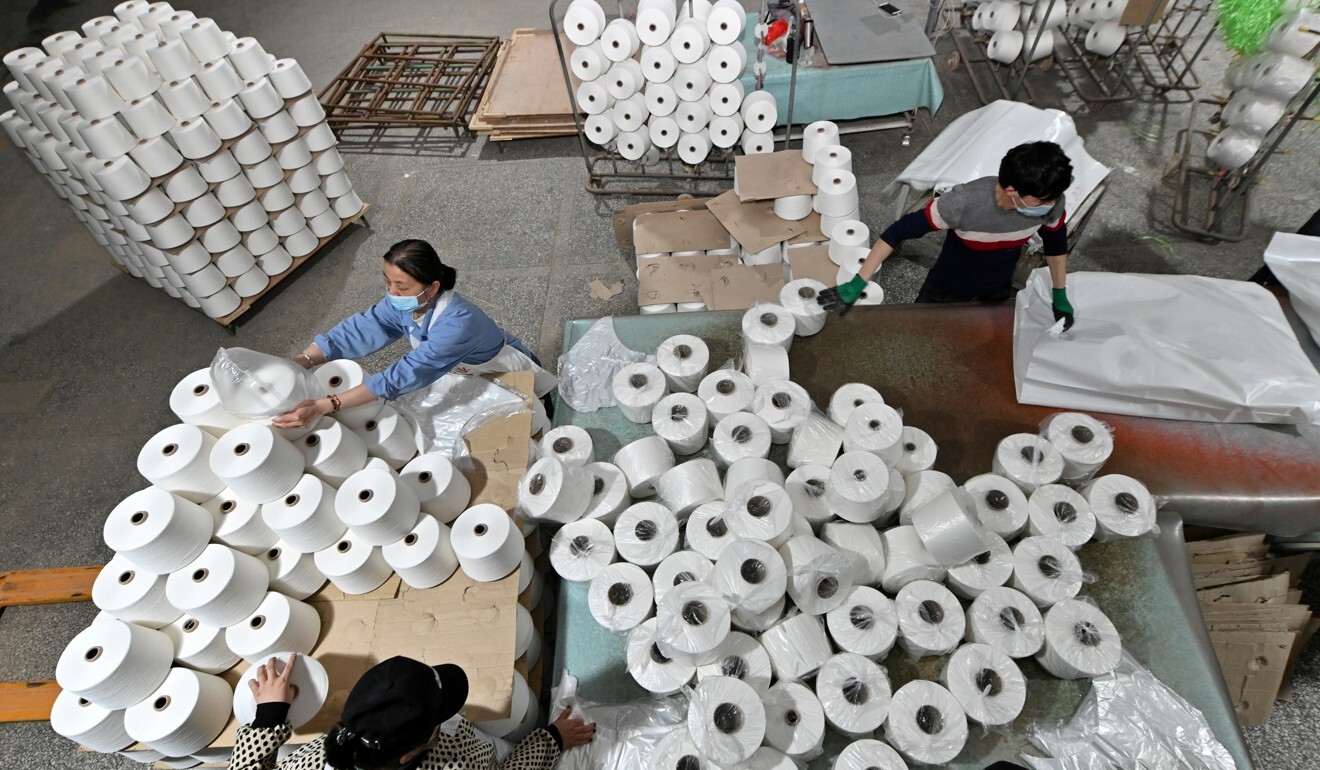 Poverty alleviation
has become another priority in the region under Xi. A report in April 2021, which touted the country's "great strides" in lifting ethnic minority groups out of poverty, seems to suggest that the main cause of unrest in Xinjiang is not terrorism, according to Beijing-based political analyst Wu Qiang.
"What Beijing does not want to admit is that the Xinjiang issue was caused by long-term impoverishment, not terrorism," Wu
told the
Post
. "In other words, so-called extremism is caused by poverty, including insufficient investment in infrastructure building, education and so on in the region."
Why is what's happening in Xinjiang so disputed?
The controversy is playing out at a time of heightened tension between China, the US and other Western countries.
Access to the region is restricted, which means it is difficult to verify claims. Other than state-organised visits – where diplomats and journalists are chaperoned by officials – outside organisations or media that have been able to enter Xinjiang reported being put under close surveillance and followed by security agents.
Activists say they cannot get visas, travel freely or ensure people they talk to in Xinjiang are protected from retaliation.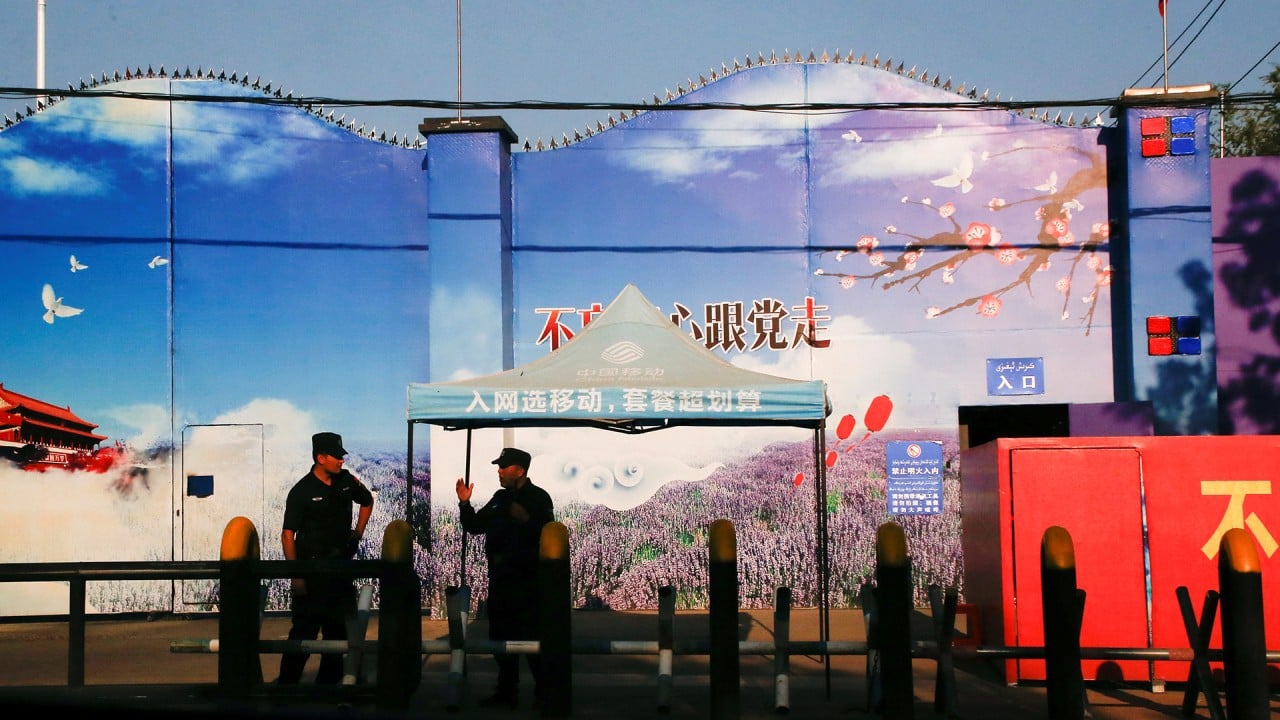 02:27
US declares China has committed genocide in its treatment of Uygurs in Xinjiang
US declares China has committed genocide in its treatment of Uygurs in Xinjiang
Adrian Zenz, a US-based German researcher whose research is central to many of the
claims of abuses
in Xinjiang, has become the subject of a
series of lawsuits
endorsed by Beijing. He has also been banned from entering China or doing business there.
Without direct access,
researchers in the West
have turned to open-sourced and non-public Chinese government documents,
academic sources
, state media reports, and satellite images as well as interviews with former detainees in the so-called re-education camps to build the case that Uygurs and other minority groups are being persecuted.
"Seeing is believing and the rumours will naturally crumble," Wang said, accusing people who had not been to the region of spreading "fake news".
In April, China organised a
trip for foreign media
to the region and cited previous visits by NBC in 2019 and BBC in 2020 as evidence that it does not bar visits by overseas news outlets.
However, the BBC reported that its staff had been prevented from filming, questioned and followed during the trip. Bloomberg journalists who visited Urumqi in April said they were met by armed police on the plane, while New York Times reporters said that the authorities staged a car accident to try to block their way in Kashgar in 2019.
The United Nations working group on business and human rights, which first asked to visit China in October 2017, has yet to receive a positive response. Negotiations for UN human rights commissioner Michelle Bachelet to visit China have dragged on since 2019, and the European Union has been unable to secure unrestricted access for its ambassadors.