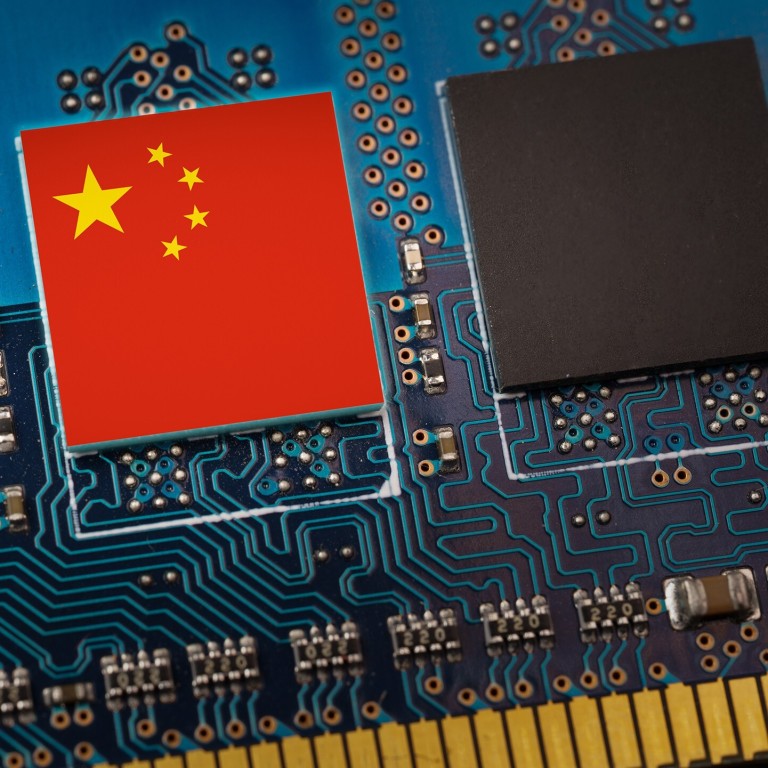 Explainer
Why China's intellectual property protection matters to Beijing and Washington
Intellectual property is seen as strategically vital by both nations
China's growing stake in IP, and obligations under its phase one trade deal with the US, have contributed to advances in its IP protection
This is the third in a series of reports on Chinese intellectual property as Beijing seeks to make IP protection a central part of its new development strategy.
Speaking about his discussions with Chinese President Xi Jinping, Biden said: "America will stand up to unfair trade practices that undercut American workers and American industries, like subsidies from [the] state to state-owned operations and enterprises and the theft of American technology and intellectual property [IP]."
China, meanwhile, has signalled that IP protection is a priority in its
14th five-year plan
for 2021 to 2025, as part of its strategy to move towards self-reliance in critical technology. Government economic planners last month published a guidebook detailing how they intended to strengthen the protection of IP and raise high-value patent ownership over the next five years, and Beijing is this year set to reveal its strategic plan to make China a global IP power by 2035.
Why does the US care about IP protection in China?
The United States has called China the "world's principal IP infringer". In a 2017 report, the US bipartisan Commission on the Theft of American Intellectual Property estimated that counterfeit goods, pirated software and the theft of trade secrets cost the US economy between US$225 billion and US$600 billion annually, not including the full cost of patent infringement.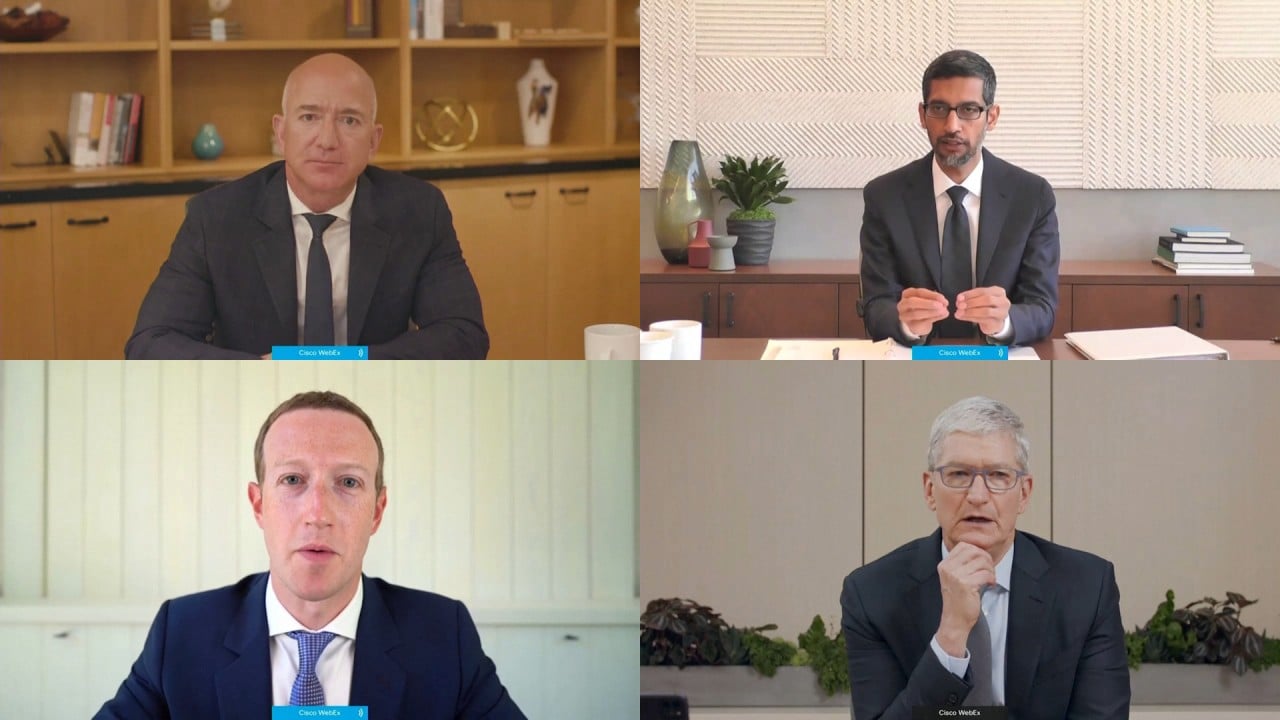 02:06
Facebook, Amazon, Google and Apple respond to Congress about whether China steals US technology
Facebook, Amazon, Google and Apple respond to Congress about whether China steals US technology
As part of the
phase one trade deal
between China and the US, Beijing agreed to crack down on intellectual property violations.
However, a report released by the office of the US Trade Representative (USTR) in April accused China of not initiating enough reforms on IP protection and flagged emerging concerns in other IP policies. It attributed more than 80 per cent of US counterfeit seizures to China, including Hong Kong.
China this year remains on the USTR's "priority watch list", to be monitored closely for IP-related infringements.
Washington has
also accused
actors affiliated with the Chinese government and military of infiltrating US companies' computer systems to steal IP for the commercial advantage of Chinese enterprises, a charge Beijing has denied.
Why is China ramping up IP protections?
Last November, Xi told the Communist Party Politburo that "IP is a core factor of international competitiveness and a focus of international dispute".
The president emphasised the importance of innovation as a driver of economic development and said that "protecting IP is protecting innovation".
He said IP protection was critical for China's business environment, the opening up of its economy and the protection of critical technologies with national security implications.
Experts have noted that China's stake in IP has been growing as its economy moves up in the value chain and expands overseas.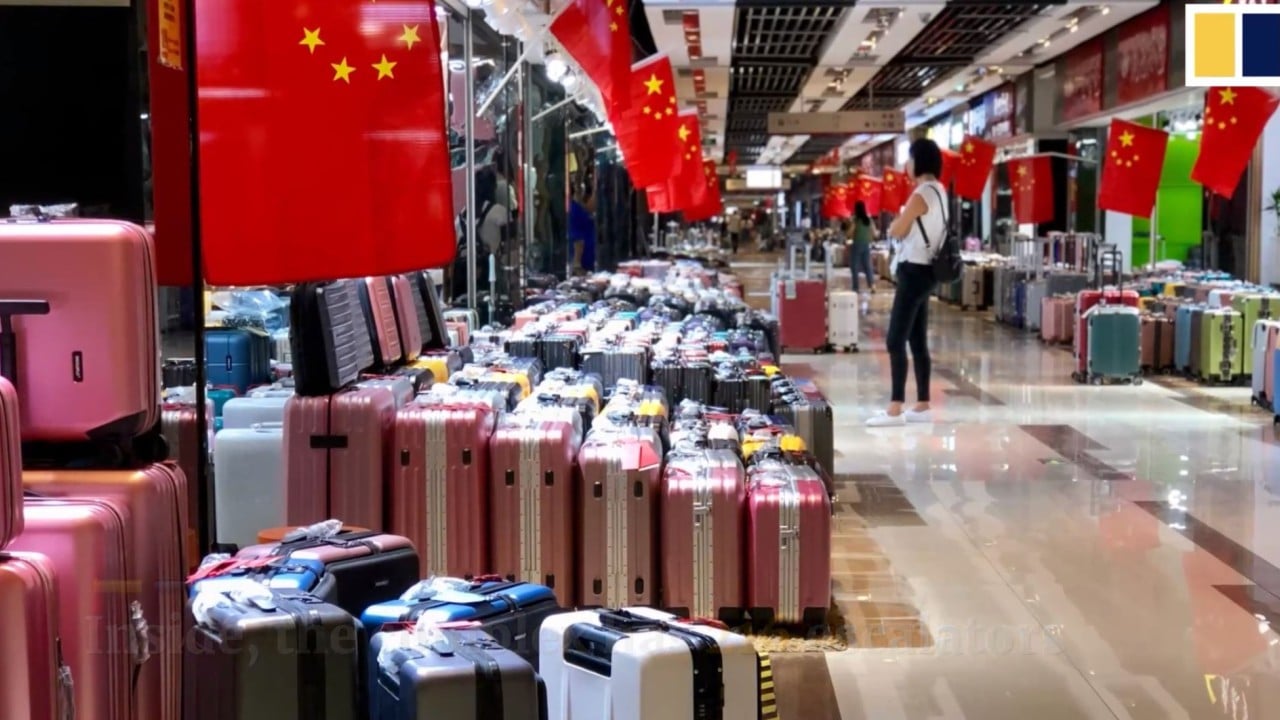 01:06
Inside China's home to 10,000 stores selling fake bags and cases
Inside China's home to 10,000 stores selling fake bags and cases
"China's IP policy is part of the government's overall development plan," said Elizabeth Chien-Hale, a veteran China IP expert and a partner of international law firm Appleton Luff. "Patents and IP in general are just a way to bolster the transition from a manufacturing-based economy into a knowledge-based economy."
Elliot Papageorgiou, head of IP strategy for China at multinational law firm Gowling WLG and chairman of the IP rights working group of the European Union Chamber of Commerce in China, said that IP was the "most obvious way" for China to capture and retain as much as possible of the value added to products going to market internationally.
"As Chinese companies are embarking on ever-growing numbers of foreign investments [under the Belt and Road Initiative], they will need to protect Chinese-developed innovations in the countries in which they invest," Papageorgiou said. "It is expected that Chinese IP filing in belt and road countries will continue to grow steadily.
"Growth of trade along the belt and road will see China project and export its IP methodology and strategies at an ever-increasing rate."
What are some of the improvements planned?
In a speech in April, Shen Changyu, commissioner of the China National Intellectual Property Administration (CNIPA), outlined several ways his office planned to increase protection for IP in China:
Harmonising laws – The IP office will push for legislative amendments to harmonise different legislation relating to IP, including patent, trademark, copyright, anti-monopoly and science and technology laws.
New regulations – China will introduce rules and regulations dedicated to the protection of its edge in future technologies, including big data, artificial intelligence and genetic engineering. It will also draft a new law to protect geographic indications.
Common judicial and administrative standards – The government will standardise IP protection standards applied by administrative departments and the judiciary – from vetting IP applications and determining IP infringement to enforcement and court judgments.
Overseas protection – Beijing will push foreign governments to strengthen their protection of Chinese IP. China will actively participate in the global governance of IP through the World Trade Organization and the World Intellectual Property Organization (WIPO), and strengthen government support to help Chinese enterprises safeguard their IP overseas.
What are 'high-value' and 'junk' patents?
Under the latest five-year plan, China aims to nearly double its high-value invention patents from 6.3 pieces per 10,000 people in 2020 to 12 pieces by 2025. State planning agency the National Development and Reform Commission defined five categories of patents as high-value:
Inventions in strategic emerging industries
Patent families – a collection of documents for the same invention – granted by foreign patent offices
Patents in force for terms of over 10 years
Patents that receive high mortgage value
Inventions that have received national science and technology awards or the WIPO-China Award for Chinese Outstanding Patented Invention and Industrial Design
The emphasis on high-value patents is in contrast with the so-called junk patents, with little or no commercial value, that have been flooding the market.
A 2019 survey by CNIPA found that even though the number of invention patent filings in China had quadrupled in a decade to more than 1.3 million, only 4 per cent of patents owned by universities were licensed and 4.5 per cent were transferred. State research institutes scored even lower in both counts, with 2.5 per cent licensed and 1.9 per cent transferred.
The lack of commercialisation of Chinese patents could be reflected in the small proportion of overseas patent applications, including in its major export markets, as well as patent families granted by foreign patent offices.
Another indicator is the weak performance of licence fees received for Chinese patents from foreign users – despite a sharp increase in the royalties China paid to foreign IP owners in recent years, which reflected improvement of foreign IP protection at home.
Beijing has indicated plans to reduce junk patents in the current five-year period, while cutting red tape to encourage researchers to pursue and commercialise quality inventions.
To raise the quality of patents, China's plans include optimising its subsidies and performance evaluation systems, incubating patent-intensive industries, and giving universities and state-owned enterprises more autonomy and ownership in the management of their IP.