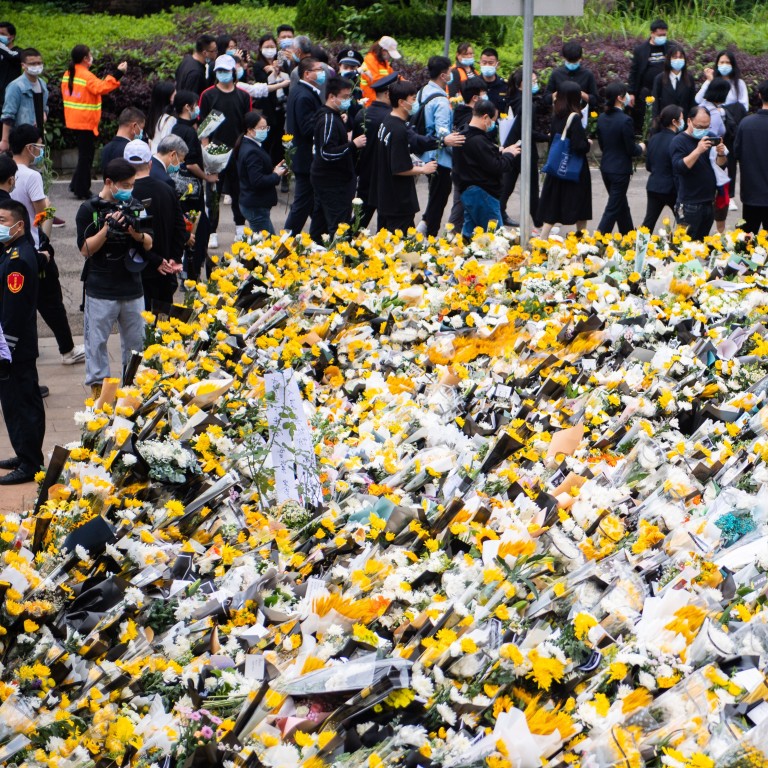 Yuan Longping: how a career in science created a national hero in China
The seeds of Yuan's interest in agriculture were sowed in a primary school trip
His determination to fend off starvation earned him praise at home and abroad
Few Chinese scientists enjoy the nationwide fame and respect that
Yuan Longping
attracted.
Yuan, known in China for developing the first varieties of
hybrid rice
, is regarded as a national hero for boosting grain harvests and helping to feed the world's most populous country.
News of his death on Saturday in the central province of Hunan prompted remembrances from the political elite to the general public.
In life and death, the scientist was lauded for helping fill Chinese rice bowls and put the threat of famine and the fresh memories of hunger behind the country.
It was a career with one goal – to prevent the shortages he witnessed, particularly during the Great Famine in early 1960s under the rule of Mao Zedong.
"My lifetime pursuit is to ensure all people are kept away from hunger," he was often quoted as saying.
Born in Beijing in September 1930, Yuan grew up as the second of five boys in a family that came from Dean county in Jiangxi province.
His father worked for the Beijing-Wuhan Railway and his mother was his first teacher of English.
Yuan's interest in agriculture began in primary school in the central city of Wuhan where a trip to a horticulture farm left him with a deep impression of trees and flowers.
He went on to study at Chongqing's Southwest Agricultural University, graduating with a major in agronomy in 1953 before going to teach at Hunan Agricultural University and begin his research career in earnest.
In 1960, as famine swept the mainland after the height of the Great Leap Forward, the scientist hit upon an idea that could potentially put an end to hunger. He hoped a new kind of rice could grow more quickly, produce a greater yield of grain and, importantly in a country with a shortage of arable land, survive in tougher, drier conditions.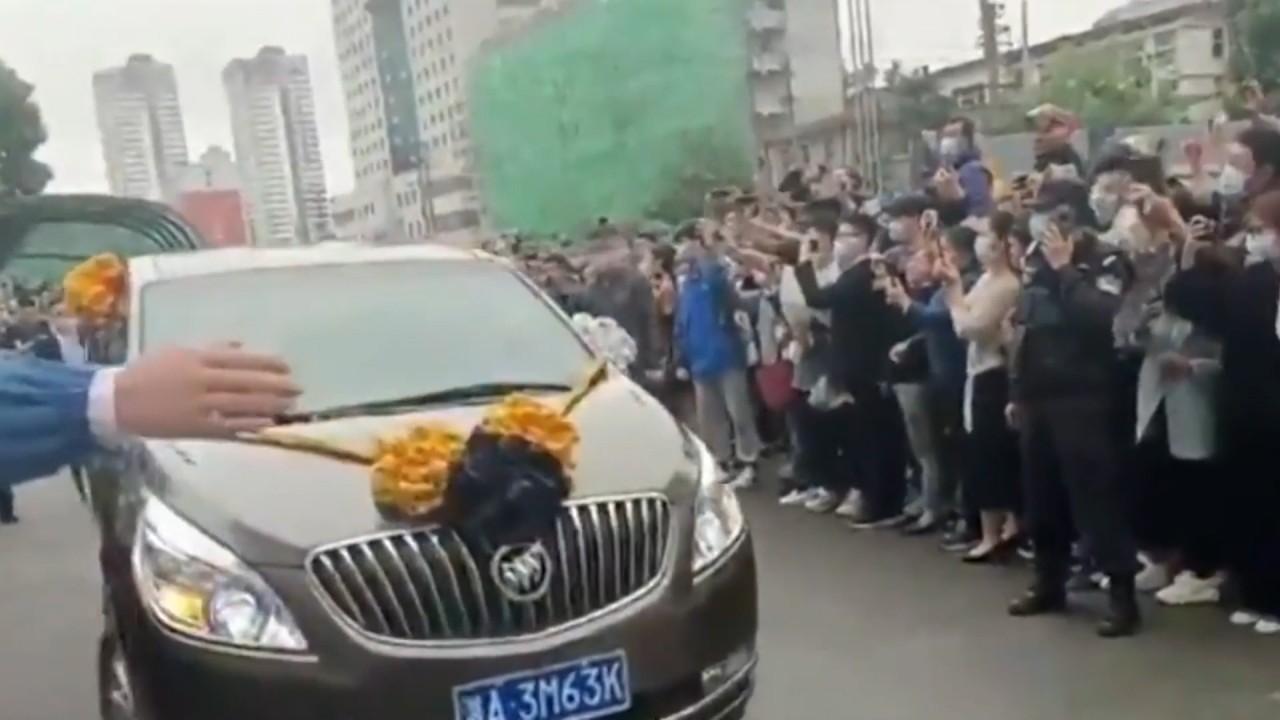 01:23
Large crowds in China bid farewell to Yuan Longping, father of hybrid rice, dead at 90
Large crowds in China bid farewell to Yuan Longping, father of hybrid rice, dead at 90
Yuan theorised that a male-sterile grain could be crossed with other plants to boost yields but it was not until 1973 that he cultivated the first hybrid rice thanks to the discovery of a wild rice species that made the breakthrough possible.
Mass cultivation of the crop began in 1976 and proved key to China being able to feed one-fifth of the world's population with just 9 per cent of its arable land.
In 1995, he produced a "two-line" hybrid rice and was tasked by the government to improve yields even further. He later developed a single-line hybrid variety.
In 1996, the agriculture ministry tasked Yuan to start a programme to breed "super rice", plants of much higher yields.
Hybrid rice varieties have yields that tend to be about 20 per cent higher than those of conventional rice, and have been planted in 16 million hectares, or more than half of China's rice acreage, according to state media.
State media credited Yuan's research with enabling the country to "feed 70 million more people".
Yuan's international reputation grew over the decades and he fielded requests for technology transfers from countries such as Australia, Britain, Egypt, Italy, Japan and the United States.
China first exported hybrid rice to the US in 1979 and forged agreements on the technology – sometimes dubbed "rice diplomacy" – with several developing countries, including the Philippines, Pakistan and Madagascar.
According to the China National Hybrid Rice Research and Development Centre where Yuan worked, about 8 million hectares overseas have been planted with the varieties.
He was awarded the World Food Prize in 2004, for "pioneering research that helped transform China from food deficiency to food security within three decades".
In 2014, he said he was working with researchers on rice that had been genetically modified – a controversial technology but one that aimed to help China meet its agricultural goals at the time. He called the process "the future" of food.
Later in the year, he set a new world record for hybrid rice production by developing a variety that yielded an average of more than 15 tonnes per hectare for a field of 1,500 hectares, beating the benchmark he set a year earlier of 14.8 tonnes.
Yuan, a member of the Chinese Academy of Engineering, said at the time that the results showed that the Chinese "have the ability to hold their bowls tightly in their own hands", a website affiliated to the academy reported.
In 2019, Yuan was awarded the Medal of the Republic, the country's highest honour, for his contribution to China's food security and scientific development of agriculture, as well as increasing the world's food output.
In his later years, he was also involved in research in China and Dubai into growing crops in diluted seawater. He headed a Chinese team that grew and harvested saltwater-resistant rice in the deserts of Dubai, where fresh water is at a premium.
Yuan is also remembered as a figure of science and conscience amid the political upheaval of the Cultural Revolution. In earlier interviews with Chinese state media, Yuan said he was not a Communist Party member, and he described how millions of Chinese people died in the Great Famine in early 1960s.
Earlier this year, he became an internet sensation after an account titled "Chinese Pioneer Yuan Longping" was set up on the short video app Douyin. It quickly attracted more than 15 million followers.
His image was also the basis of a popular meme against complacency, with the phrase: "The biggest mistake I have made in my life is to feed you too well."
In an interview last year, Yuan responded to the meme by saying: "You young people have no idea, it really feels awful when you don't have anything to eat."
He is survived by his wife, three sons and several grandchildren, according to state news agency Xinhua.
This article appeared in the South China Morning Post print edition as: How scientist's decision to help end hunger planted seeds of greatness Scientist's lifetime pursuit to end hunger planted seed of his greatness