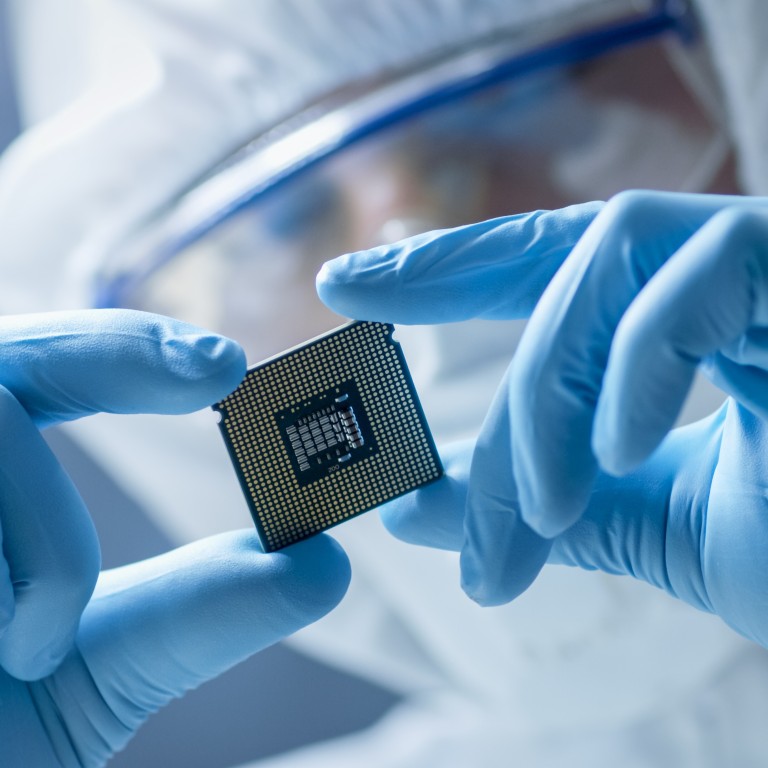 Chinese President Xi Jinping seeks to rally country's scientists for 'unprecedented' contest
Chinese leader promises to boost investment and free scientists from bureaucracy as Joe Biden seeks heavy increase in US research budget
Xi says country must seek breakthroughs in areas such as artificial intelligence and semiconductors as he warns of major battle between great powers
China should be prepared for "unprecedented" scientific and technological competition, which has become the "the main battleground" of global power rivalry, President Xi Jinping has said in a rallying call to the country's scientists.
Xi said China needed to speed up its efforts to tackle technological bottlenecks and make breakthroughs in key areas such as artificial intelligence, semiconductors, quantum technology, life science and energy in a speech to mark the country's national day for science and research on Sunday.
The Chinese leader cited rising protectionism, rapid changes to the global supply chain and increasing uncertainty in the aftermath of the
Covid-19 pandemic
as reasons to act.
He also pledged to increase investment in science and innovation and promised to free scientists from red tape and give them greater autonomy.
His speech coincided with a similar call from US President
Joe Biden
, who on the same day asked the Congress to back an ambitious increase in funding for scientific agencies.
Addressing the country's top scientists, engineers and researchers on Friday, Xi said: "Science and technology has become the main battleground of global power rivalry.
"Competition over cutting-edge technology has intensified to an unprecedented level. We must have a a strong sense of urgency and be fully prepared."
China is facing increasing pressure from the US and its allies, particularly over the development of
5G
and chip technology.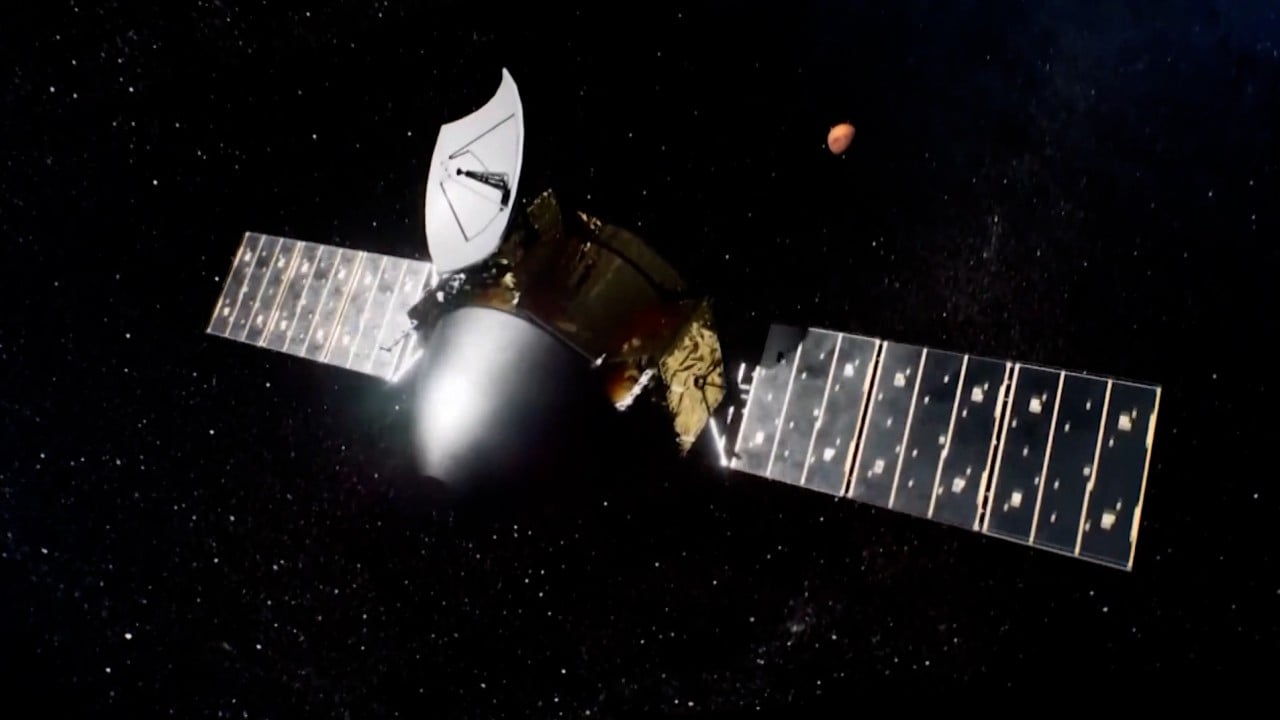 01:48
China's Tianwen-1 Mars probe goes into orbit around the red planet
China's Tianwen-1 Mars probe goes into orbit around the red planet
Xi said China must overcome these bottlenecks and focus on areas that could produce breakthroughs.
He said the government needed to give scientists and researchers greater support and free them from unnecessary administrative work and other distractions.
"We must not allow unnecessary distractions, such as meaningless functions, events and administrative paperwork, to suck up the time of our scientists and researchers. We need to reduce bureaucracy," Xi said.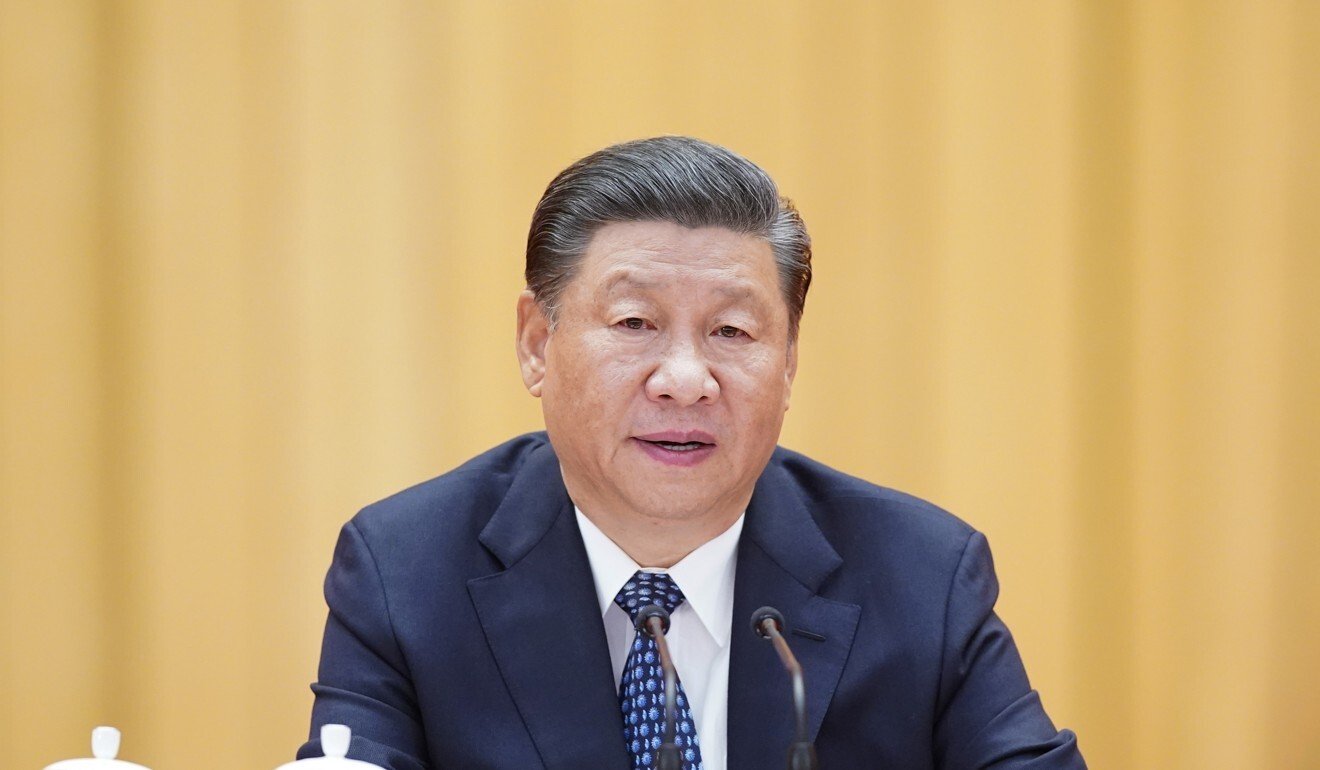 He also said enterprises should be the main part of innovation and urged business leaders to work with universities and other academic institutes.
But Xi also identified several problems in research and development, highlighting inefficiencies, a lack of innovation and problems with the appraisal system.
Chinese researchers had long been evaluated on the quantity of research published and the status of the journals they were published in, and efforts to overhaul the evaluation system only started in 2018.
Xi said the reforms to this "paper-only" mindset should cover more criteria, including innovative value and the contribution the research made to society. He also said research institutes should explore a more flexible salary structure.
China is seeking greater self-sufficiency in some core technologies such as semiconductors after the US and its allies moved to restrict supplies.
In March, the national legislature approved a
new five-year plan
that promised to grow R&D investment by 7 per cent annually, and named semiconductors, AI, quantum information, among several others, as "fundamental core areas" for national security.
After the meeting, Premier Li Keqiang vowed to pursue institutional reforms and introduce tax incentives to boost China's basic research and development initiatives.
China still lags behind the US in terms of spending. The US spent US$580 billion on R&D in 2018, according to the latest available data from the Federation of American Scientists, compared with US$266 billion (1.97 trillion yuan) for China.
In 2018, US R&D expenditure accounted for 2.8 per cent of annual GDP, compared with China's rate of 2.1 per cent, according to the Organisation for Economic Cooperation and Development.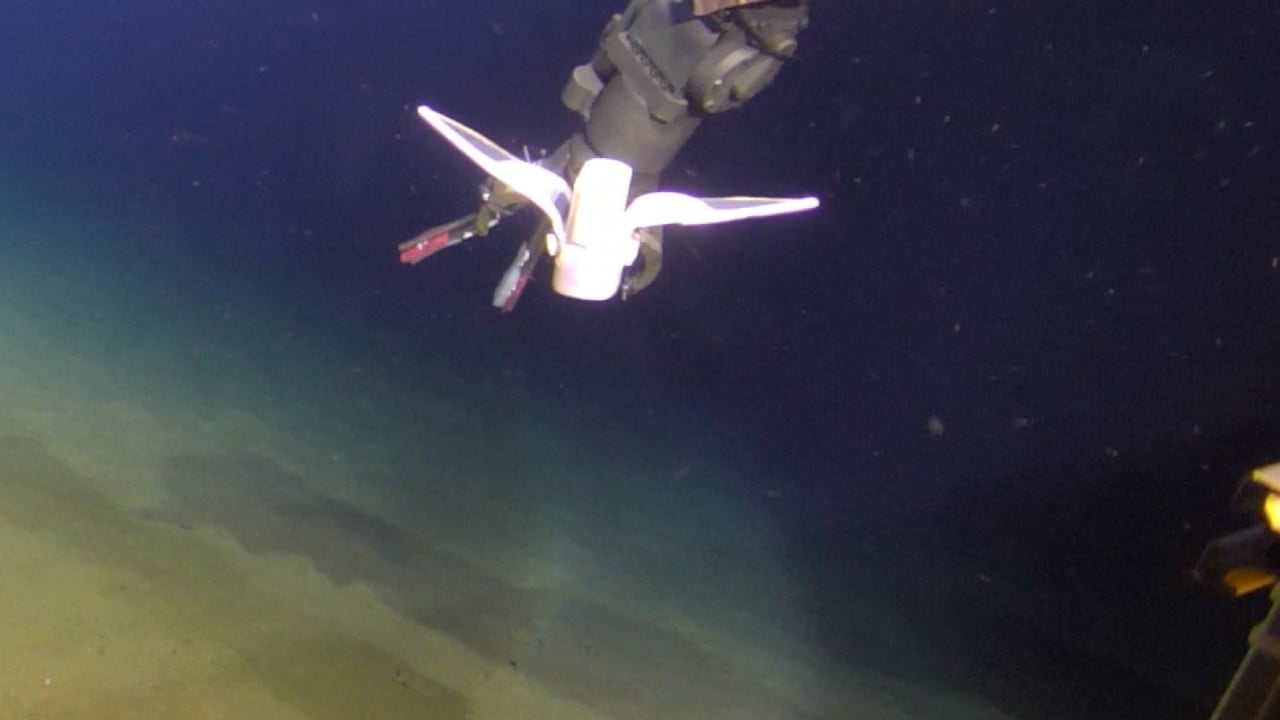 01:42
Self-powered soft robot developed by Chinese scientists reaches world's deepest point
Self-powered soft robot developed by Chinese scientists reaches world's deepest point
But China has been catching up fast. In 2000, US R&D spending accounted for 2.6 per cent of the country's GDP while the figure in China was 0.9 per cent.
A report by the Rand Corporation think tank warned that Beijing's focus on artificial intelligence had helped it to substantially narrow the gap between it and the US, and said America's semiconductor sector was largely responsible for maintaining a "modest" lead.
But the US is fighting to stay in front, with Biden asking Congress to back a US$13.5 billion increase in total federal spending on research and development
The Pentagon also wants to raise R&D spending to US$112 billion, a 5 per cent increase, with a focus on artificial intelligence, microchips, and hypersonic weapons.
Earlier this month, a Senate panel passed the Endless Frontier Act, which aims to authorise more than US$110 billion for basic and advanced technological research over five years.
The previous administration had also backed intensive research into next-generation technology, and last year the Trump administration unveiled plans to invest US$1 billion in artificial intelligence and quantum science.
In his speech Xi also praised China's achievements in areas where it was "at the forefront of the world", such as artificial intelligence, the digital economy and image and voice recognition.
03:54
China to open world's largest telescope to international experts to boost scientific credentials
China to open world's largest telescope to international experts to boost scientific credentials
He also said China was one of the first countries to commercialise its
5G
network and its commercial drones had more than half of the global market.
He also highlighted some major state-backed projects, including the Tianwen-1 mission to Mars, the Tianyan giant telescope and the "
artificial sun
", an experimental device that scientists hope will one day allow them to develop a nuclear fusion reactor that could provide unlimited clean energy.
This article appeared in the South China Morning Post print edition as: Xi rallies scientists for 'unprecedented' tech showdown