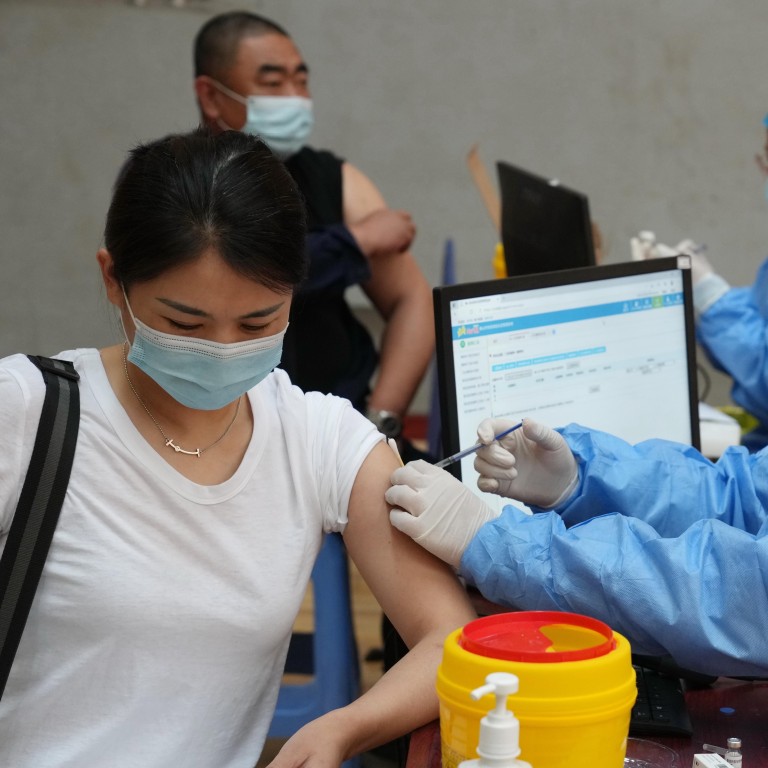 Boost vaccination rates to get China borders opened: Zhang Wenhong
Leading virus expert says partial reopening could occur in the first half of 2022 but it's hard to predict when full global travel will resume
Open and free economy is good for China but – given India's disastrous second wave – a relatively closed one may also have benefits, economist says
China could see limited reopening of its borders in the first half of next year if it can speed up vaccinations against
Covid-19
, a top infectious disease expert said, as calls grow to lift restrictions to boost the economy.
Zhang Wenhong
, director of Huashan Hospital's department of infectious disease and of the Shanghai panel overseeing the treatment of Covid-19, said other countries that had achieved high vaccination rates were looking to reopen their borders in the second half of this year. China would need to boost its inoculation programme to achieve that target, hopefully within the first six months of 2022.
"We are not willing to open borders when vaccination is not fast enough – why rush when we don't have [many Covid-19] patients? But it is impossible for us to remain closed for long, and that's why we need to boost vaccination to meet the conditions of a conditional reopening," Zhang told a health forum in the eastern port city of Qingdao on Wednesday.
"We can start exchanges with countries that have good vaccination rates and low Covid-19 prevalence," he said.
Calls have been mounting for China to lift its border restrictions – in place for more than a year to prevent the spread of Covid-19 – with business groups saying their operations had been affected.
Growth in the country's service sector slowed in May, a private sector survey showed on Thursday, with weaker overseas demand and increased costs putting pressure on businesses. The Caixin/Markit services purchasing managers' index, or PMI, fell to 55.1 in May, down from 56.3 in April but still well in expansion territory. The 50-mark separates growth from contraction on a monthly basis.
The survey attributed part of the slowing expansion to a fall in overseas demand as coronavirus cases abroad hurt business activity. A gauge of export orders slipped into contraction.
The British Chamber of Commerce in China said last week the closure of China's borders not only brought inconvenience for its members, but also posed additional challenges for importers of foreign expertise and parts.
"The normalisation of travel and support for continued intercultural exchange are important elements of improving bilateral relations," it wrote in its annual position paper. "This is vital if narratives endorsing decoupling and deglobalisation are to be countered but it cannot be achieved if borders remain closed, if foreign nationals feel discriminated against or unwelcome, or if mechanisms of engagement are allowed to rust."
Yu Chunhai, deputy dean of Renmin University's school of economics, said China's merchandise trade had remained robust in the past year and a half and that would continue given the country's strong position in global industrial chains.
He said travel restrictions stemming from the pandemic could affect the country's attractiveness for top talent and high-quality foreign investment, but it could have more impact on people exchanges and the Chinese mindset for future development.
But Bala Ramasamy, a professor of economics at China Europe International Business School, said strong domestic demand and a near-normal supply side enabled China to stay relatively resilient.
"An open and free economy is beneficial to China, but a relatively closed economy could have its benefits too – for example, strengthening the internal circulation of the dual-circulation policy," he said.
"Until herd immunity is reached – and perhaps at a larger proportion – it will be in the interest of China to keep its border closed," he added, citing the catastrophic impact of the second wave in India.
China, which had administered 704.8 million vaccine doses by Tuesday, is pushing to inoculate 40 per cent of its population – 560 million people – by June 30. Vaccinations have been accelerating steadily, with at least 16 million doses given in the past 10 days. A record was set on Wednesday, with 22.9 million jabs delivered.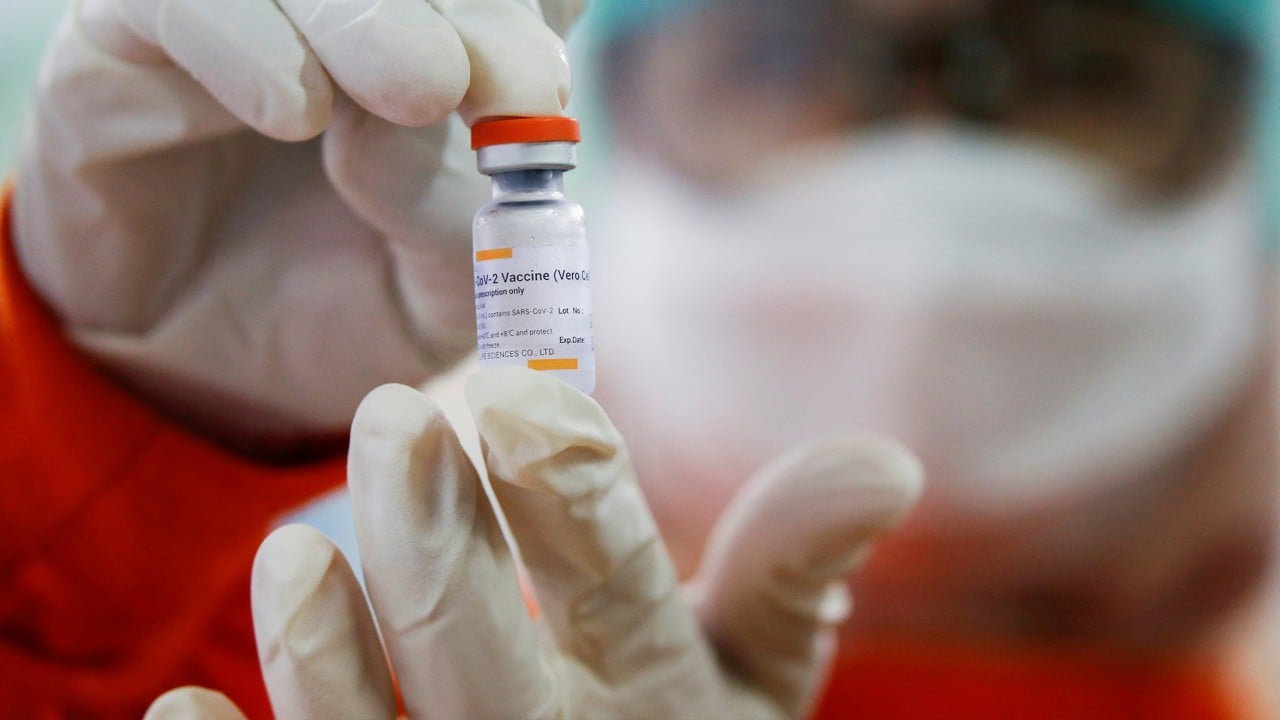 01:30
WHO approves Sinovac Biotech's coronavirus vaccine for emergency use
WHO approves Sinovac Biotech's coronavirus vaccine for emergency use
Infectious disease expert Zhang said it was not known when full travel around the world would resume because it depended on global vaccination rates, as well as any future mutations of the virus.
"It will take several years to supply enough vaccines, even though manufacturers around the world are working around the clock, but several years is too long when the coronavirus can mutate at any time," he said. "We will be left with readministering vaccines with [serious] mutations of the virus, so we don't know when the reopening on a global level will be."
Zheng Zhongwei, an official with the National Health Commission who is in charge of
Covid-19 vaccine
development, said China would supply more vaccines to the world as domestic manufacturers were scaling up production
"I said last month that our vaccine production capacity would reach 5 billion and output would exceed 3 billion. The amount is growing with continuous efforts by manufacturers," Zheng told the same health forum in Qingdao. "China has supplied 350 million doses to the world. The amount for the rest of the year will far surpass the first five months."
Liu Jingzhen, chairman of China National Pharmaceutical Group (Sinopharm), said the group could provide more than 1 billion doses to the world on top of meeting domestic demand.
Zhang said the pandemic was not yet overcome and more research was needed to determine the vaccination strategy for the next stage.
One of the key questions to answer, he said, was whether people would need to be vaccinated each year, as with seasonal flu shots, because it was common for immunity to drop after a period.
"This is not very certain but based on existing estimates there may be a need for that. But it is not clear whether all people will need to take the vaccine every year."
Zhang said it would take a year to assess vaccination breakthroughs – the term for people who become infected after being fully vaccinated – and another year to monitor breakthroughs and determine whether to readminister the shots.
"The best point to arrange readministering vaccines is when it becomes common for vaccinated people to get infected," he said.
This article appeared in the South China Morning Post print edition as: 'boost vaccination rate to get china's borders opened'