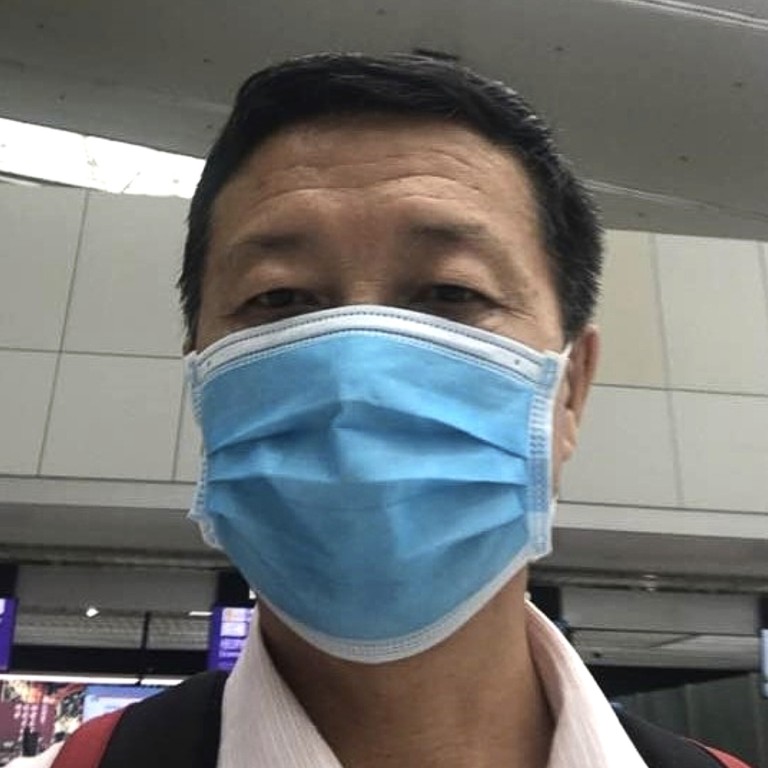 Human rights activist barred from leaving China to care for ill daughter
Tang Jitian says he was stopped from boarding a flight from Fuzhou to Tokyo on the grounds he would 'endanger national security'
His 25-year-old daughter has tuberculosis meningitis and is in a coma in hospital
Prominent human rights activist
Tang Jitian
says he feels "helpless" and "deep regret" after being barred from leaving China to care for his daughter, who is seriously ill with tuberculosis meningitis in a Japanese hospital.
Tang was stopped from boarding a flight from Fuzhou, in China's southeastern Fujian province, to Tokyo on Wednesday. He said law enforcement authorities told him he could not leave the country on the grounds that he would "endanger national security".
"The decision was made by the Beijing Municipal Public Security Bureau but the Fuzhou authorities refused to give me any more information," Tang said.
"I'm physically and mentally exhausted over my daughter's illness for the past month and a half. Now I can't even see her in hospital – there's no words to describe how I feel other than deep regret," he said. "If it wasn't for my girl, I'd have long given up on the hope of ever leaving China again."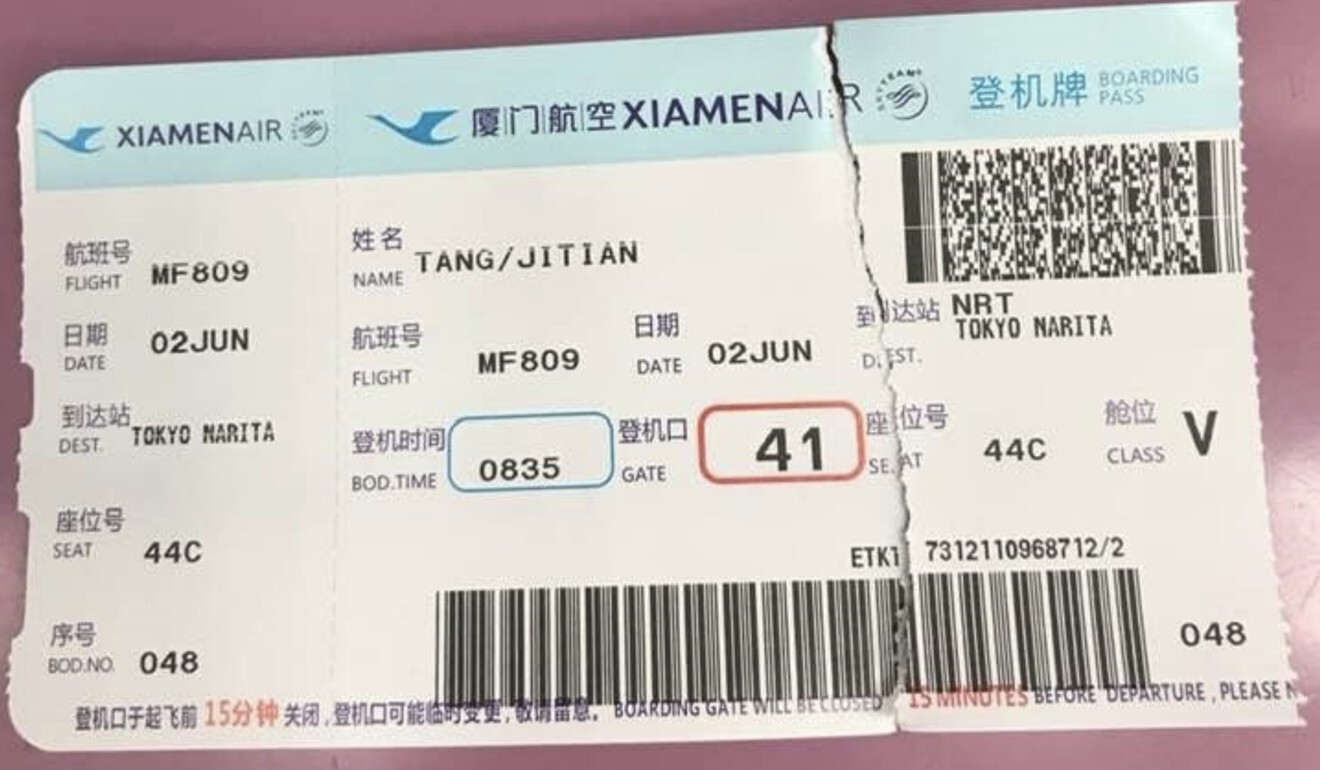 The 53-year-old former human rights lawyer was travelling back to Beijing from Fuzhou on Friday. He said he had spent a month trying to get permission to leave China on humanitarian grounds, so he could visit his daughter, but had been unsuccessful, though he received a visa for Japan about two weeks ago.
Tang had his licence to practice law revoked in 2010 and has since made over a dozen attempts to leave mainland China, all of them blocked – including his last bid in 2017 when he tried to travel to Hong Kong for medical treatment.
In January, another activist, Guo Feixiong, was
barred from leaving China
to join his cancer-stricken wife in the United States, also because of national security concerns. He has been incommunicado since he was detained at Shanghai's Pudong airport.
Tang said his 25-year-old daughter, Tang Zhengqi, had been attending a university preparatory school in Tokyo since 2019 and working part-time. She fell ill and was taken to hospital on April 30 and is now in a coma, he said. Her mother, who is divorced from Tang Jitian, arrived in Tokyo in mid-May and could not see her daughter until Tuesday because of
Covid-19
quarantine rules.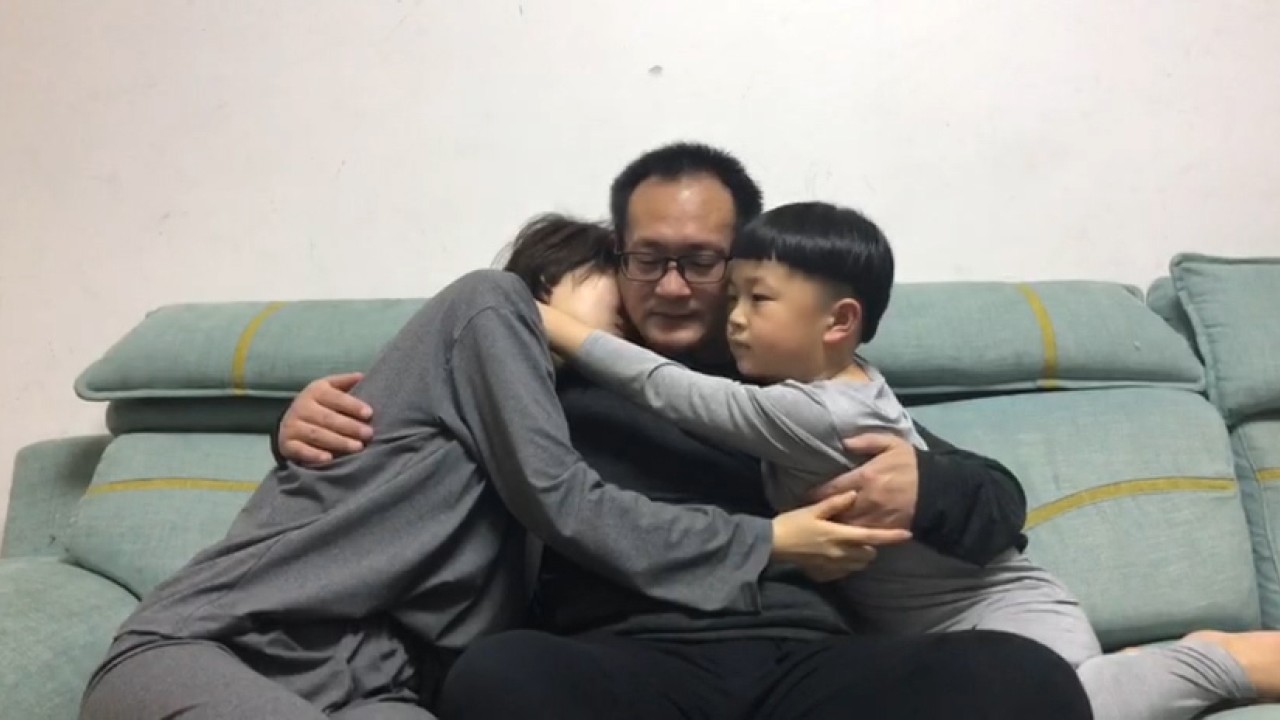 03:08
Chinese human rights lawyer Wang Quanzhang reunites with family
Chinese human rights lawyer Wang Quanzhang reunites with family
Tang quit his job as a prosecutor in 2005 because he saw the criminal justice system as deeply flawed. He became a lawyer, first in southern China, then – after he was inspired by online reports of human rights lawyers – in Beijing, where he began representing vulnerable and persecuted clients.
When Tang and his colleague Liu Wei defended a member of the outlawed spiritual group Falun Gong in 2009, they walked out of the court in protest over how the case was being handled after submitting written defence statements.
Tang also campaigned for the governing bodies of national and local lawyers' associations to be democratically elected by members, hoping that it would bring change to China's judicial process and human rights.
But both Tang and Liu were disbarred, and Tang was also one of the lawyers persecuted for taking part in China's brief answer to the "Jasmine Revolution" in 2011, when activists and students inspired by the Middle East uprisings staged protests in Beijing, Shanghai and other Chinese cities.
Tang was
detained for 15 days in 2014
for investigating, with three other lawyers, the illegal detention of several Falun Gong members in the northeastern province of Heilongjiang. Tang said he was tortured during this time and sustained multiple fractures as a result.