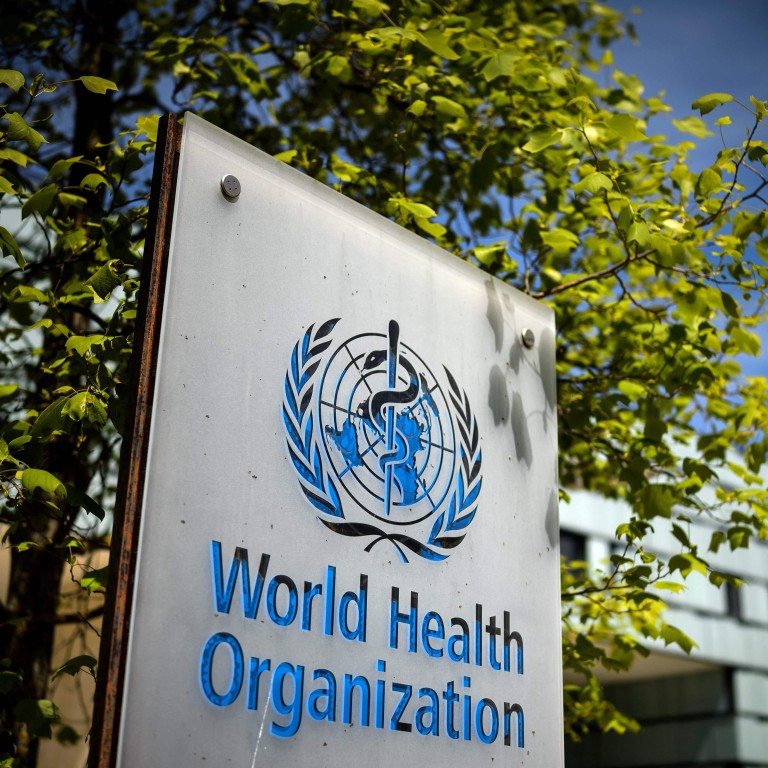 China rejects WHO plans to revisit Covid-19 lab leak theory in new investigation
'No way' Beijing can accept origin tracing study proposal which includes possible breach of laboratory protocols
National Health Commission deputy minister says clear conclusion from first study should not be repeatedly investigated
Zeng Yixin, deputy minister of the National Health Commission, said he was "very surprised" when he first read about the proposed study "because it places the hypothesis that 'China's breach of laboratory protocols caused the virus to leak' as one of the research priorities".
Zeng said none of the staff or postgraduates at the Wuhan Institute of Virology – at the centre of the lab leak claims – had been infected with the new coronavirus and the lab had not conducted any gain-of-function studies, referring to suggestions its research had made natural bat coronaviruses more infectious among humans.
"So where did the virus leak due to violation of laboratory protocols [theory] come from?" Zeng told a press conference. "This phase 2 study of origin tracing is both disrespectful to common sense and contrary to science in some aspects. There is no way that we accept such an origin tracing study proposal."
"For this point, I could sense the disrespect for common sense and the arrogance towards science that the programme reveals."
Zeng's remarks come a week after the WHO member states received a circular detailing the agency's proposed next steps to advance the second phase of its efforts to trace the origin of Sars-CoV-2, the novel coronavirus that causes the Covid-19 pandemic.
Citing the conclusions of the WHO expert team released in late March, Zeng said Covid-19 was most likely to be a zoonotic disease which had spread from bats to humans, possibly through an intermediate host.
The experts also concluded cold chain transmission of the virus was "possible" but said the theory that its source was a laboratory was "extremely unlikely" and did not warrant further study.
05:08
Nature or lab leak? Why tracing the origin of Covid-19 matters
Nature or lab leak? Why tracing the origin of Covid-19 matters
But the WHO's proposed five areas of further research include a U-turn on those findings, with a focus in one of them for "audits of relevant laboratories and research institutions operating in the area of the initial human cases identified in December 2019".
The original conclusion from the phase 1 origin tracing study in China sparked controversy and WHO director general Tedros Adhanom Ghebreyesus last week said he believed it was "premature" to discount the theory that the virus was the result of a laboratory leak.
"As you know, I was a lab technician myself, an immunologist, and have worked in the lab. And lab accidents happen. It's common," he said.
Tedros also urged Beijing to cooperate with the second phase of study and to be transparent, adding that scientists still lacked enough raw data on infections and possible cases from the early days of the outbreak.
Beijing has been pushing back on the lab leak theory and urged the investigation in the other direction, towards a zoonotic spillover, most likely from bats to an animal host before jumping to humans.
Zeng said the second phase study should be based on the conclusions of the first one. "[A hypothesis] that has drawn a clear conclusion should not be repeatedly investigated. [We] should promote a global study involving multiple countries and locations involving early case findings, molecular epidemiology, and animal (intermediate) host traceability."
The lab leak theory was floated by former US president Donald Trump and his administration in April last year, but was later mixed in with other conspiracy theories, including that Sars-Cov-2 may have been engineered as a bioweapon. Prominent scientists cautioned against unfounded speculation about the virus origins in a March 2020 article published in The Lancet.
The theory was back on the public radar earlier this year and in May President
Joe Biden
ordered the US intelligence service to redouble its efforts to investigate the origin of the pandemic – including whether it came from a lab accident – and report back to him in 90 days.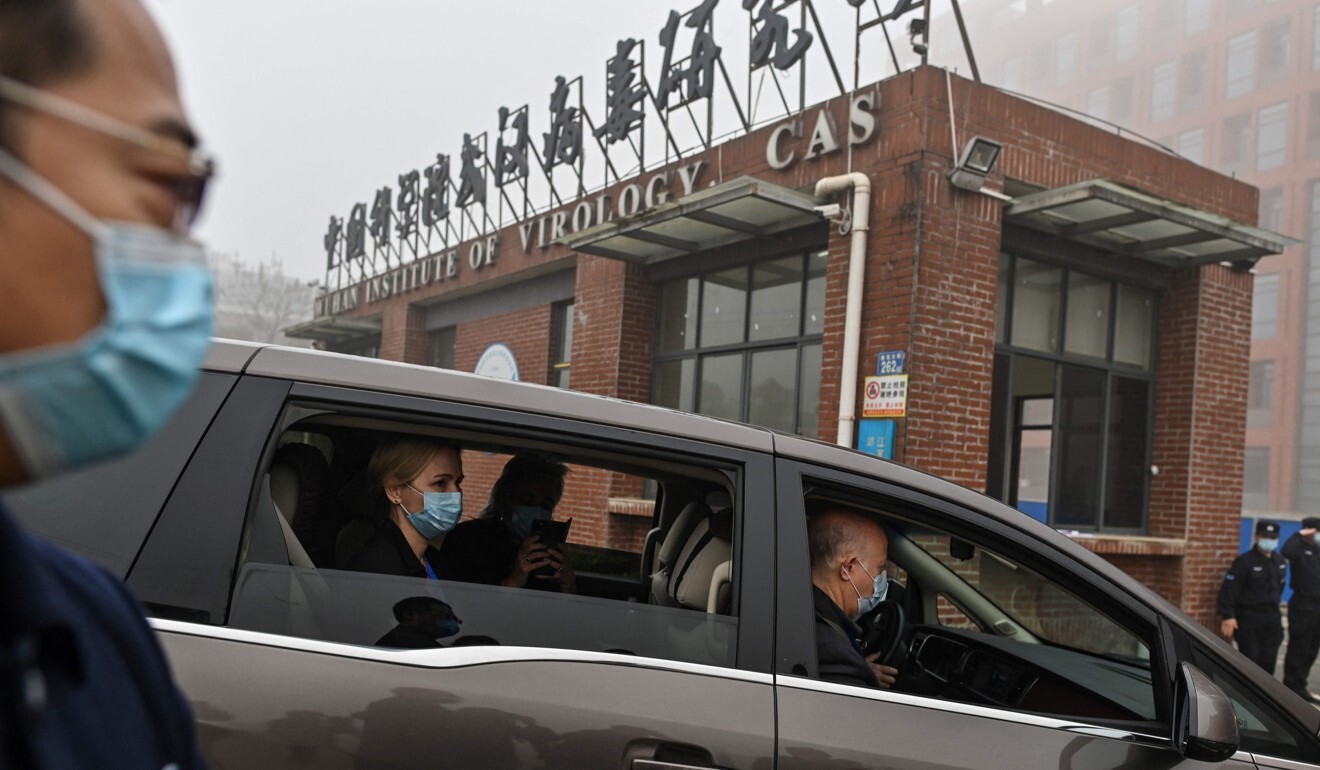 Yuan Zhiming, director of the National Biosafety Laboratory at the Wuhan Institute of Virology, appeared alongside Zeng at the press conference and dismissed as "fabricated out of nothing" media reports that three researchers from the institute had sought hospital treatment in November for symptoms similar to Covid-19 and flu.
Yuan also denied that a mystery illness that killed three miners who fell ill after cleaning bat faeces from a gold mine in Yunnan in 2012 had any link to the current pandemic.
Their case attracted little attention until a paper published in Nature last year by WIV researcher Shi Zhengli said that a bat coronavirus found in a nearby cave was the closest known genetic relation of the Sar-CoV-2 virus.
Samples from the dead miners, and three colleagues who fell ill and survived, had been sent to the institute for analysis in 2012 but Yuan said no link had been found between their case and the bat coronaviruses.
"We have gone through multiple tests for nucleic acids, antibodies and genome sequencing and no bat coronavirus has been detected in serum samples from the miners," Yuan said. "This also suggests that these cases are unrelated to Sars-CoV-2."
Liang Wannian, a former NHC officer who led Chinese team in the joint origin tracing mission, also addressed media reports that Wuhan researchers had asked for the genetic sequences of early Covid-19 cases in China to be deleted from a US National Institutes of Health database.
Liang said they had learned that a paper the researchers published in SMALL, a journal specialising in nanotechnology, was not going to include details of where the data could be found, so they asked for it to be deleted.
Additional reporting by Simone McCarthy and Sarah Zheng
This article appeared in the South China Morning Post print edition as: Beijing rejects WHO plan to revisit lab leak theory