Tibet
Get more with myNEWS
A personalised news feed of stories that matter to you
Learn more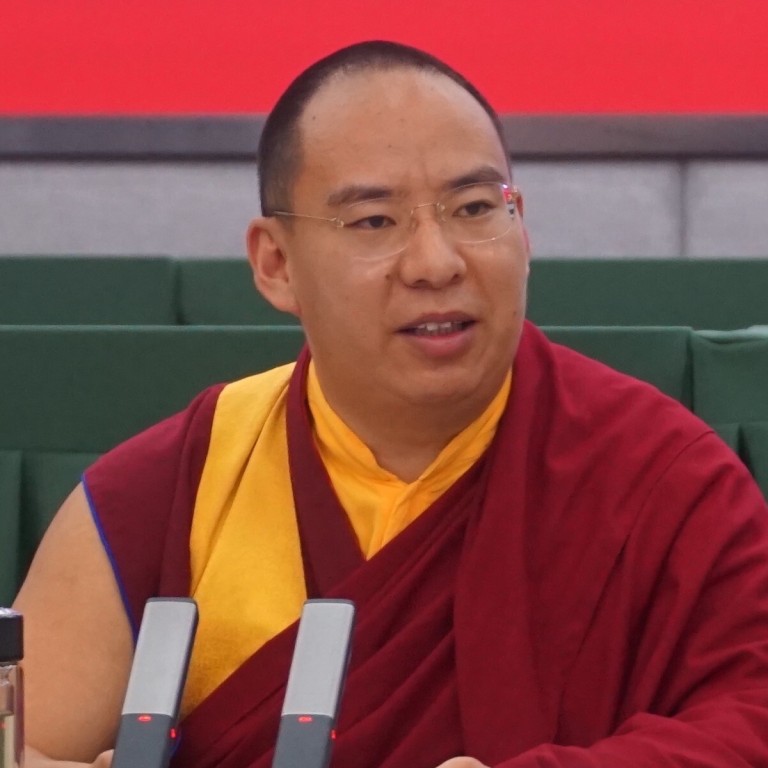 China's official Panchen Lama tells Tibetan Buddhists to stay away from separatist forces
Gyaincain Norbu, who was chosen by Beijing, made the remarks on a tour of Tibetan parts of Sichuan and Gansu earlier this month
He also said the religion had to be adapted to 'socialism and Chinese conditions' on trip to boost profile, promote Xi's policies
Tibetan Buddhists have been told by a Beijing-appointed leader to stay away from "separatist forces" and adapt their religion to "socialism and Chinese conditions", according to state media.
Gyaincain Norbu, the
Panchen Lama chosen by Beijing
, made the remarks on a tour of Tibetan areas in Sichuan and Gansu provinces earlier this month, the official China News Service reported on Tuesday.
The report came days after
President Xi Jinping visited Tibet
for the 70th anniversary of its "peaceful liberation", urging Tibetans to follow the Communist Party's socialist path. Xi had last visited
the region
as vice-president in 2011, vowing to fight against "separatist activities" linked to the
Dalai Lama
, the exiled spiritual leader whose influence China has spent years trying to remove.
Gyaincain Norbu, Beijing's official Panchen Lama, is the second-highest figure in Tibet's spiritual hierarchy. According to the report, he began the tour on July 12 in the Sichuan capital Chengdu, visiting the Wenshu Monastery, and went on to the Ganzi and Aba areas of the province. He also travelled to Gansu, where he visited the Labrang Monastery. He did not visit Tibet.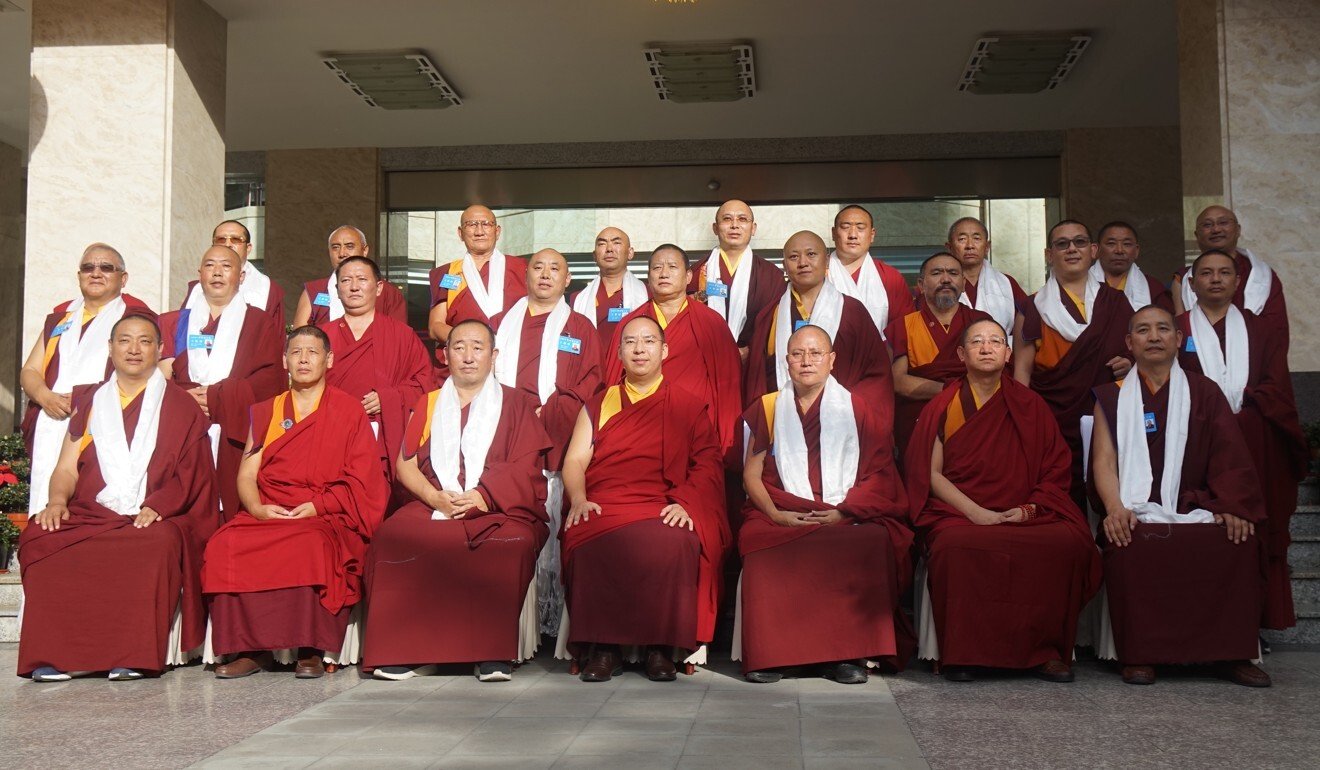 He reportedly told monks during one address: "We must resolutely distance ourselves from all separatist forces, and resolutely prevent Tibetan Buddhism – including the temples, monks and nuns – from becoming a tool of Western anti-China forces to oppose the motherland and split the nation, and from becoming a victim of their political conspiracy."
He also spoke on the Sinicisation of Tibetan Buddhism, saying it had to be integrated into Chinese culture, and adapted to socialist society.
Gyaincain Norbu warned against "superstition" and said teachings should be about being more "diligent, wise, kind and active" – similar to socialist values set out by the
Communist Party
.
Tenzin Lekshay, spokesman for the Central Tibetan Administration, the Tibetan government-in-exile headquartered in the Indian hill town of Dharamsala, said monks in Tibet were traditionally taught with Buddhist scriptures but now they received patriotic education "with strict monitoring".
He also said recent guidelines for cadres in Tibet had stressed that they should distance themselves from the Dalai Lama and his teachings.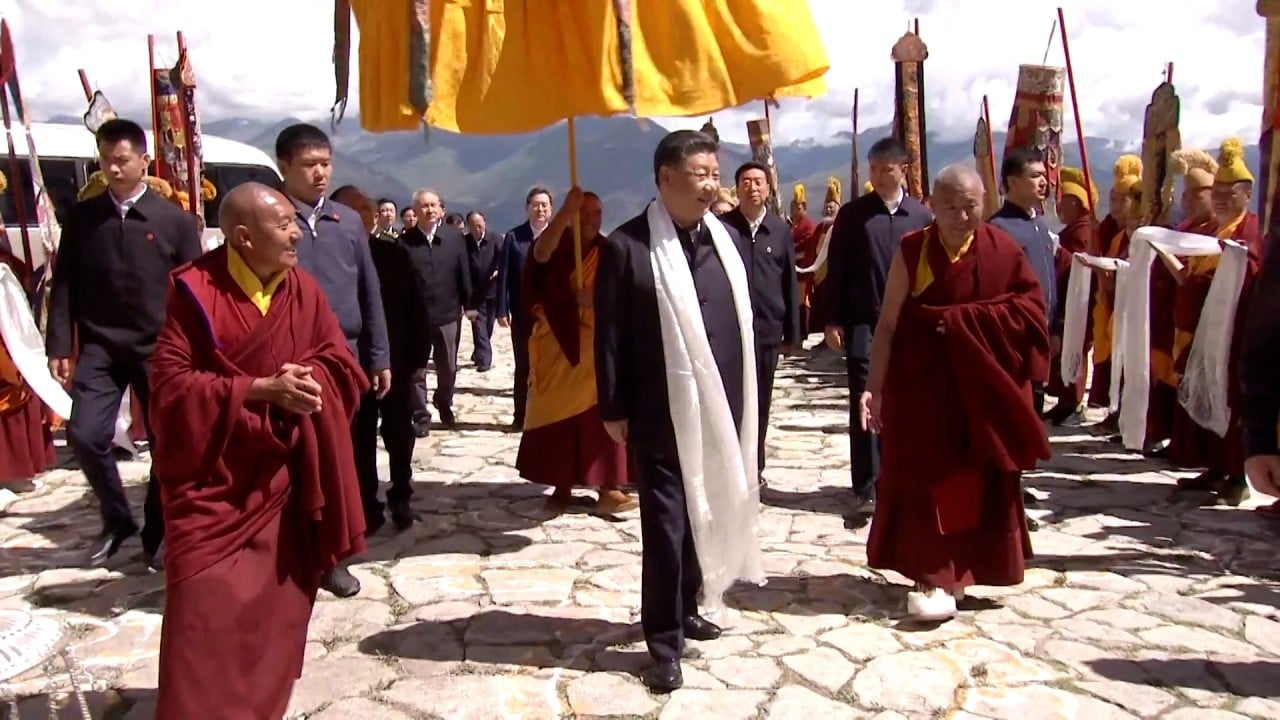 01:10
Chinese President Xi Jinping makes first trip to Tibet in a decade
Chinese President Xi Jinping makes first trip to Tibet in a decade
It is the second consecutive year Gyaincain Norbu, who is based in Beijing, has visited Tibetan areas – tours observers say are aimed at raising his profile and promoting Xi's policies.
The 31-year-old needs to "win hearts and minds" by meeting Tibetan Buddhists, according to a researcher with the Chinese Academy of Social Sciences. "These trips are also important to convey the central government's latest policies on religious affairs. Who could do this better than the Panchen Lama?" said the researcher, who declined to be named as he is not authorised to speak to the media.
That view was echoed by Junfei Wu, deputy director of Hong Kong think tank the Tianda Institute, who said the Panchen Lama "has a very important role for Tibet's stability".
After the 10th Panchen Lama died in 1989, the Dalai Lama identified six-year-old Gedhun Choekyi Nyima as his reincarnation in 1995. But Beijing instead selected its own reincarnation of the "living Buddha": Gyaincain Norbu. Gedhun Choekyi Nyima disappeared soon after, though the Chinese foreign ministry in 2019 said he was living a normal life after graduating from university.