Tibet
Get more with myNEWS
A personalised news feed of stories that matter to you
Learn more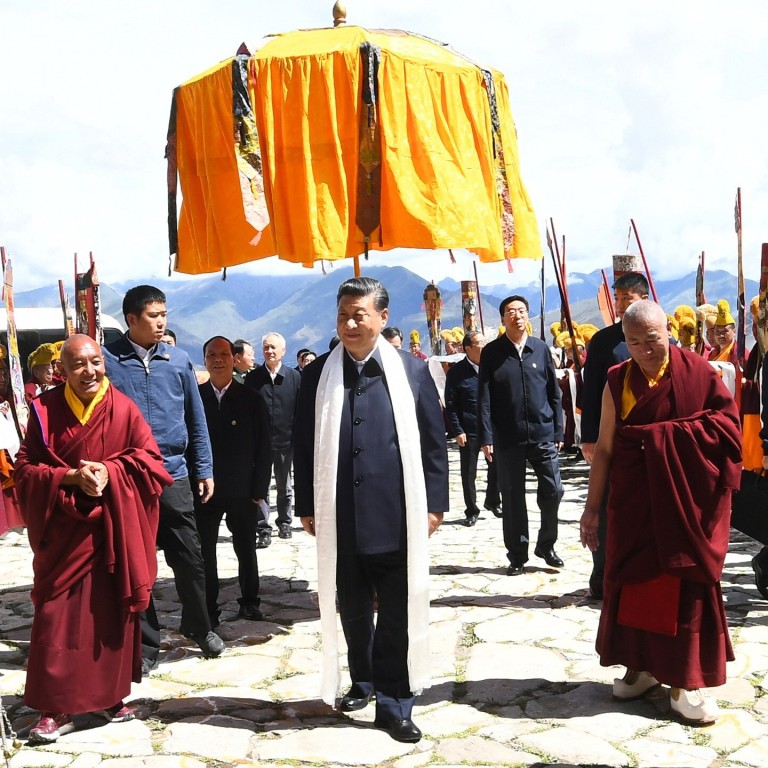 What message was Xi Jinping trying to send on his visit to Tibet?
The first visit by a Chinese leader to the region in three decades was designed to send a message to the US, India and the Dalai Lama, observers say
Visits to a leading Buddhist monastery may also have been a way to highlight Beijing's grip on the region
Chinese President
Xi Jinping's recent visit to Tibet
was a way for Beijing to flex its muscles and send a clear message about its dominance of the region, according to analysts.
The president's latest policy edict on Tibet – summarised in eight Chinese characters that translate as "stability, development, ecology and border-area consolidation" – and the stage-management of the event were meant to send a clear message to domestic audiences and to India and the Dalai Lama.
The official reason for the three-day trip, which concluded last Friday, was to highlight the 70th anniversary of what Beijing calls the peaceful liberation of Tibet, generally referring to the beginning of the People's Liberation Army's stationing in the region in 1951, following a milestone agreement between the central government and the administration in Lhasa earlier that year. It was the first by a top Chinese leader since 1990.
Tibet has been a decades-long headache for Beijing since the
Dalai Lama
broke with the Chinese leadership and fled to India in 1959.
Bouts of ethnic and religious unrest rocked the Tibetan capital Lhasa in 1989 and 2008. China accused the exiled spiritual leader of being behind the disturbances, but rights groups said they were a sign of desperation and had been triggered by Beijing's hardline policies.
The region has also found itself in the spotlight amid the growing tensions between China and the United States and India, with the US Congress passing a number of bills concerning Tibet in the past two years.
Meanwhile, the disputed Himalayan border became the scene of a prolonged stand-off between Chinese and Indian troops last year, including the deadliest clash between the two sides in years.
Xi's first two priorities – stability and development – echo the policies announced by Jiang Zemin on a 1990 visit to Tibet, the last visit by a top leader that came months after a series of major protests against Chinese rule.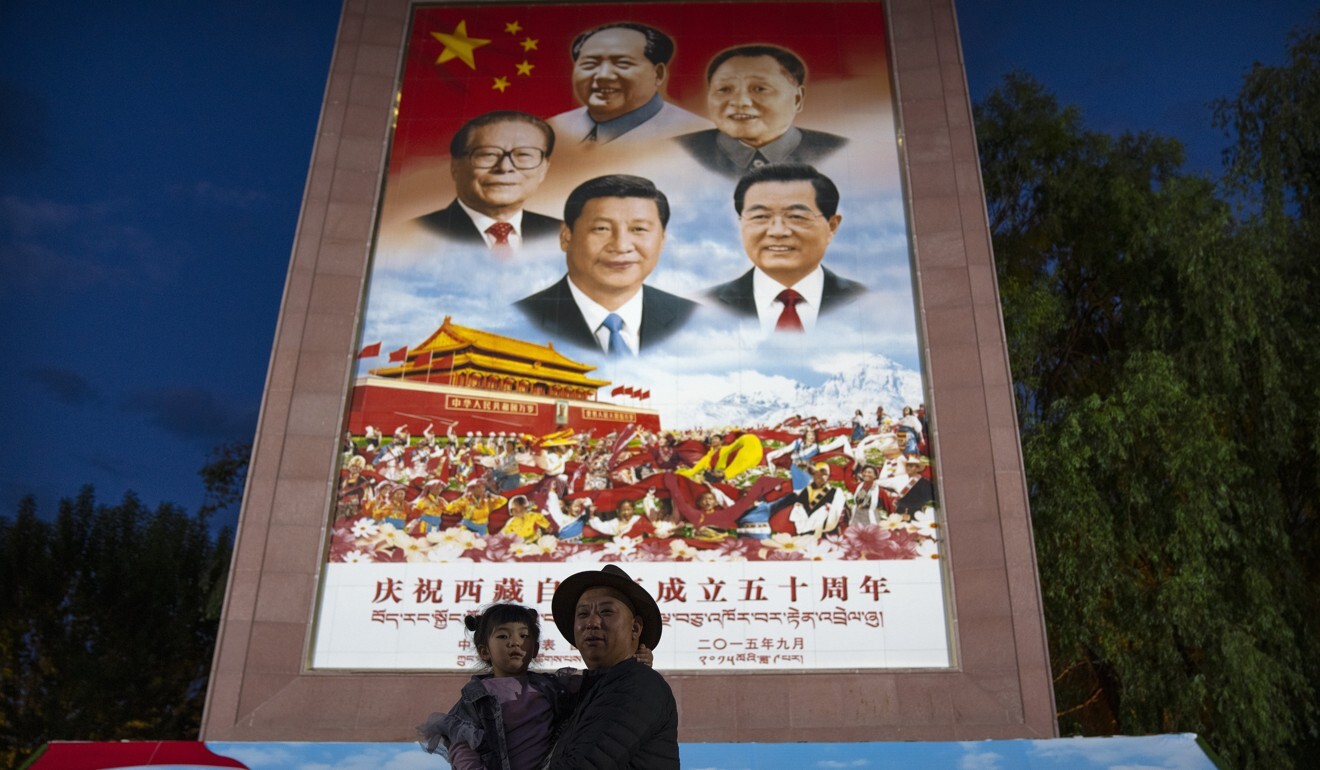 Zhang Yun, former director of the Institute of History at the China Tibetology Research Centre, said that stability still comes first because it "goes in hand with development".
"The more developed Tibet is, the more we need to focus on stability. Destabilising factors, which are caused by [China's] neighbouring countries and the international environment, continue to pose a threat to our national unity," Zhang said.
The first site Xi visited in Lhasa was the Drepung Monastery, a major school of Tibetan Buddhism, which Zhang said was seen as a "barometer of Tibet's religious stability ".
Xi was welcomed by monks who presented him with a traditional Tibetan hada – a white silk scarf given as a show of respect – before he gave a speech on the importance of sinicising religions.
Robert Barnett, a professorial research associate at the School of African and Oriental Studies in London who has written extensively about Tibet, said the visit to the Drepung Monastery was designed to "counter foreign accusations that China is suppressing or damaging Tibetan culture".
But Barnett argued: "The official images of his visit to Drepung did not help his case as he was shown being escorted by monks carrying a traditional Tibetan parasol, a sign of respect that is normally only accorded to high religious leaders."
He added that Beijing's ban on praying or displaying photos of the Dalai Lama and its drive to sinicise Tibetan Buddhism – for example by discounting teaching on the afterlife – was evidence that it did not respect the religion.
Barry Sautman, a specialist in China's ethnic policies from Hong Kong University of Science and Technology, said the visit to Drepung was meant to highlight what Beijing considers to be the Dalai Lama's waning influence.
"Xi's visit to Drepung symbolises a reconciliation of the sangha (monks) with the government, in part as a result of the émigré forces' diminished influence in Tibet, compared to 2008," said Sautman.
"There may also be an implicit message to the Dalai Lama, that his religious influence can no longer automatically translate into political influence and that something is to be gained through reconciliation."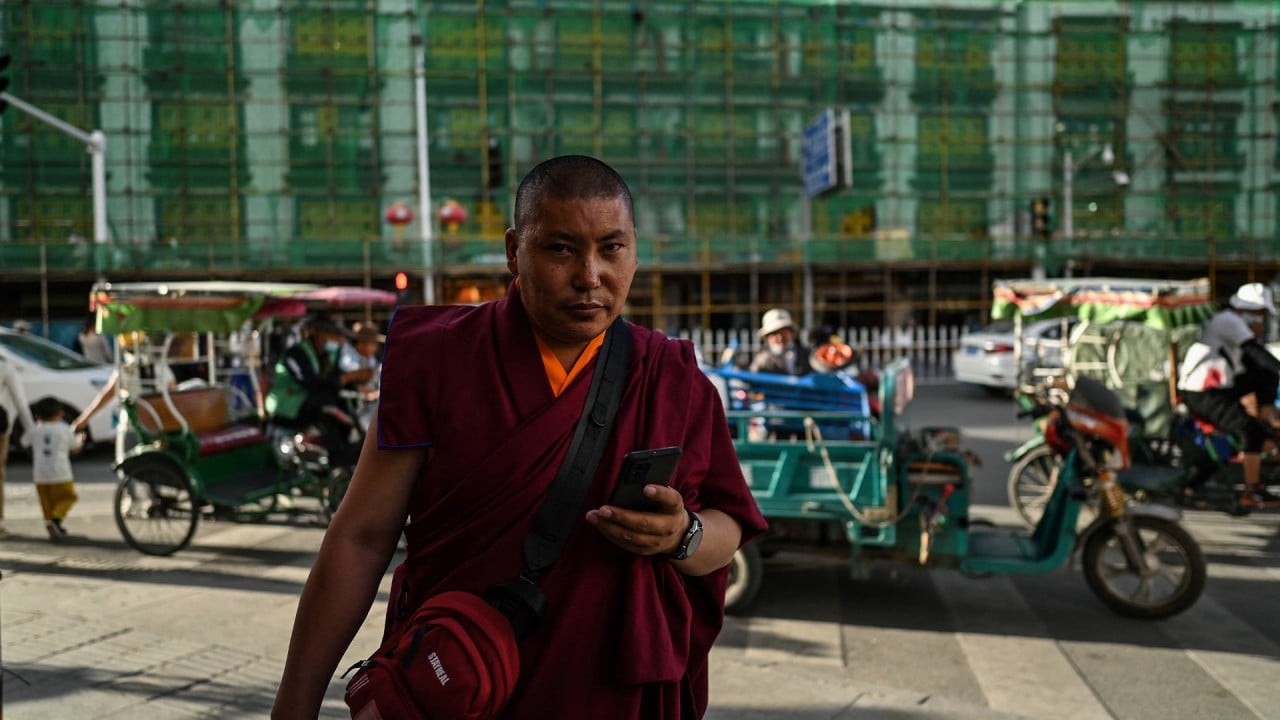 02:57
Lhasa's building boom raises concern about income gap in capital of China's Tibet autonomous region
Lhasa's building boom raises concern about income gap in capital of China's Tibet autonomous region
Barnett said the choice may be a "troubling sign" for India, as it is the closest population centre to the contested territory of Arunachal Pradesh, which was more important for India than the unpopulated Chinese-held territory of Aksai Chin.
Raffaello Pantucci, a senior fellow at the S Rajaratnam School of International Studies at Singapore, said Xi's priorities all "illustrate the centrality of the border question to how Beijing looks at Tibet".
"It's a clear reminder to India of the importance of Tibet and these borders to China – something that China is keen to clarify, in part in response to continuing border tensions, but also India's clear and increasing outreach to the United States," he said.
Among Xi's entourage to Tibet last week was Zhang Youxia, a deputy chairman of the Central Military Commission and a member of the 25-strong Politburo.
The presence of such a high-ranking military commander is relatively rare on domestic visits and Pantucci said it helped reinforce the message that Chinese soldiers on the front line are operating with the approval of the party's leadership.
Barnett said Xi's visit to major infrastructure projects along the border sent a signal to India that China is pushing ahead with its border development – an area in which New Delhi has lagged.
He said Xi's comments about stabilising Tibet were intended to signal that Beijing believes it is on track to achieve dominance in the Himalayas.
"This means stepping up tensions with India. When Xi addressed the troops in Lhasa on July 23 and instructed them to strengthen war 'preparedness', [it was] a signal to the military of the enormously decisive role they play through their presence along the Tibetan borders," Barnett said.
Xi also visited hydropower projects on the Yarlung Zangbo river and the Niyang river basin – a move that Sautman said suggested renewable energy will play a significant role in the development of China's western provinces and regions.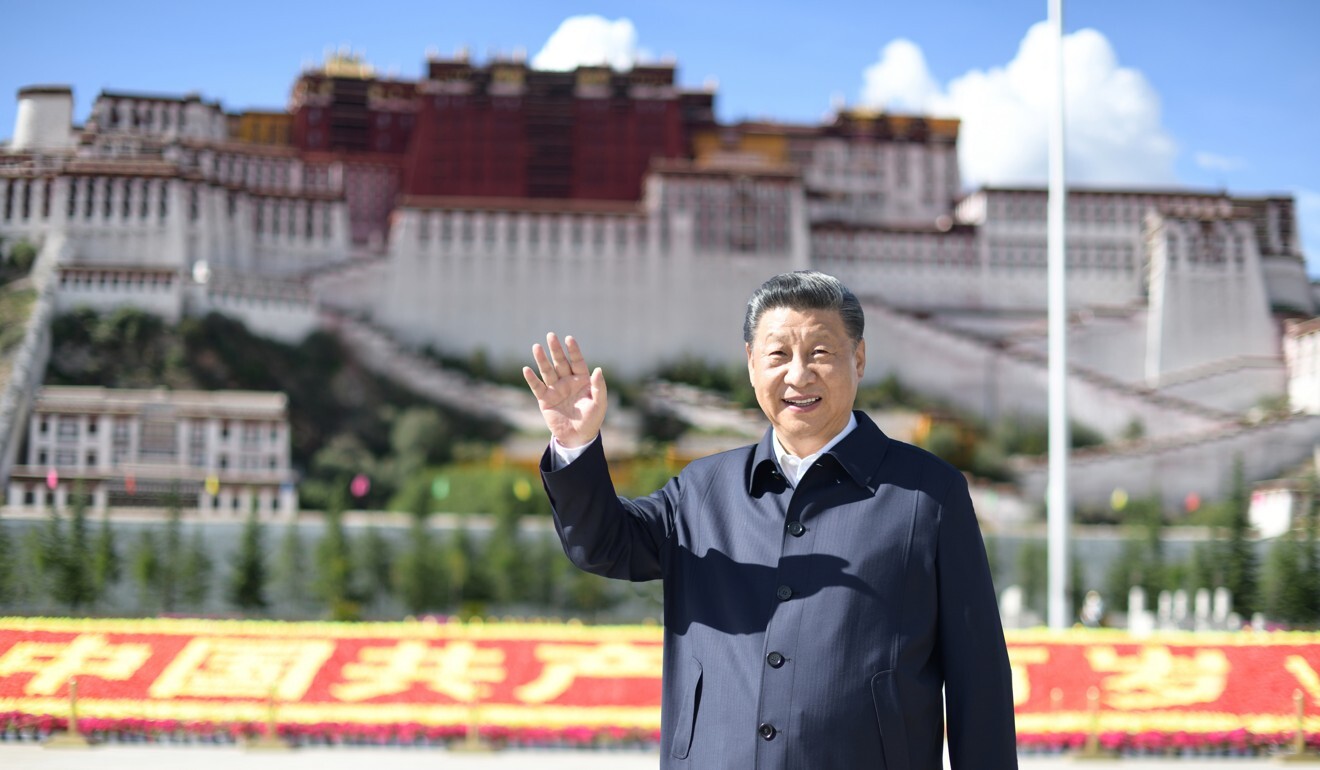 Xi travelled from Nyingchi to Lhasa on a newly opened high-speed rail link. "The underlying message is one of integration, signalling that Tibet is being physically and economically integrated into China with every passing day," Barnett noted.
But he said this process involved "deep and unspoken tension" because integration also took place on a cultural and psychological level and involved the marginalisation of the Tibetan language in schools.
Additional reporting by Laura Zhou