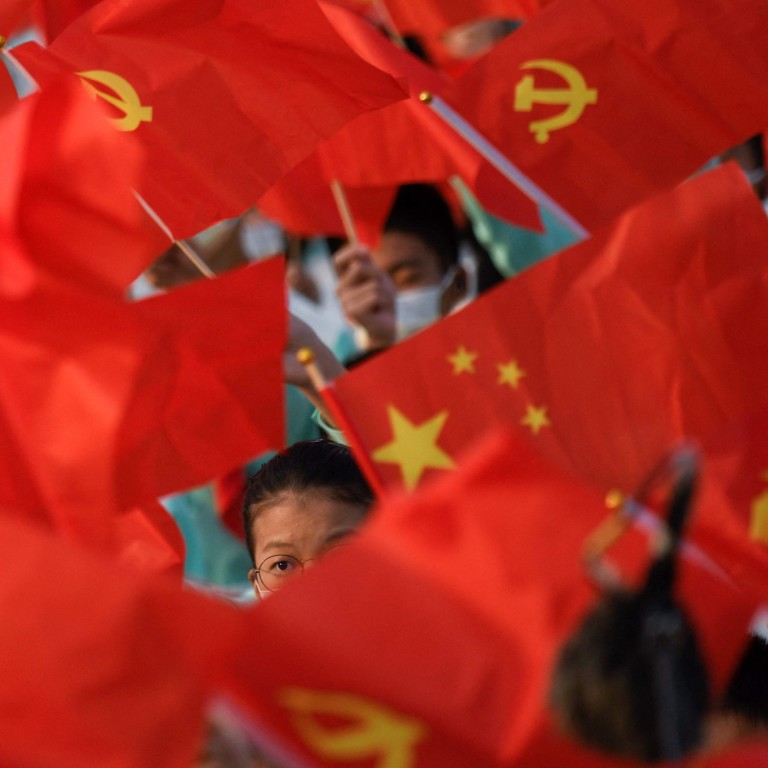 Xi Jinping's new rules reshape China's Communist Party decision-making
Ad hoc policymaking by senior leaders at their annual Beidaihe retreat is being replaced by a more formalised style of governance
Xi's lasting legacy is likely to be the systems and procedures he has introduced, with thousands of rules and regulations
On Tuesday, China's official Xinhua news agency reported that President
Xi Jinping
had sent a letter to the Global Young Leaders Dialogue to congratulate it on its first forum to promote youth leadership and cooperation.
There was nothing unusual about that – except that it was the first official report about Xi in two weeks. His public absence – along with most of the Communist Party's top echelon – raised speculation that the secretive
Beidaihe annual retreat
for Chinese leaders may have begun.
Beidaihe, a seaside resort near Qinhuangdao city in the central province of Hebei, is traditionally where senior leaders met and jockeyed for power. But party insiders say that since taking control 10 years ago, Xi has slowly moved away from backroom deals at Beidaihe, pushing instead for a rules-based governance that will stand the test of time for the 95 million-strong ruling party.
Xi's approach is suitable for party leaders no longer bonded by their common experiences or shared background, said Xie Maosong, a senior researcher with the National Strategy Institute of Tsinghua University in Beijing.
"Party founders like Mao Zedong and Deng Xiaoping, who fought together side-by-side for decades, would certainly find informal meetings much more palatable and efficient as they knew each other well," he said. "But the current crop of leaders don't have such history and much of the decision-making process needed to be formalised, especially if the party wants to strive to [govern China] for another 100 years."
Xie said the system-building exercise would form part of Xi's legacy, setting him apart from his predecessors like Mao and Deng. "Rules can outlive men. By [codifying his ideas] in rules and regulations, Xi is laying down what future party and state leaders will follow."
The emphasis on rules-based governance was highlighted in a lengthy article published last week by party mouthpiece the People's Daily, which revealed the large number of rules and codes which have come into effect since the 18th Party Congress in 2012, the year Xi became party boss. Almost 70 per cent of the 3,615 rules and regulations were introduced under his watch, it said.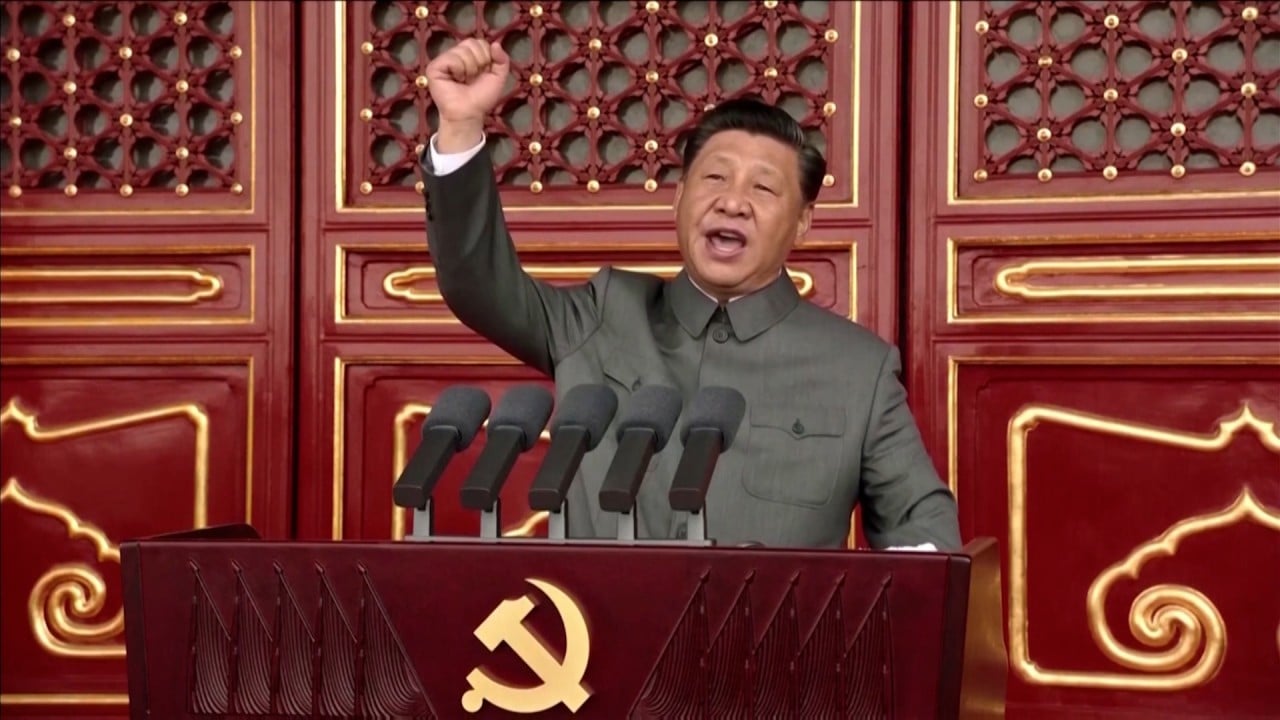 04:14
Xi Jinping leads celebrations marking centenary of China's ruling Communist Party
Xi Jinping leads celebrations marking centenary of China's ruling Communist Party
The article came just a month after the party celebrated its centenary, when Xi declared in a major speech on July 1 that it had laid a solid foundation to continue its governance for another 100 years. The party had now established a "systematic and comprehensive" system that was unique in the world, People's Daily said.
"This demonstrates the great party style, wisdom and governance of the Communist Party of China as the world's largest political party," it added.
Observers said the relentless push to codify "the dos and don'ts" for the party's rank and file underscored the different tack taken by Xi, compared to his predecessors, as he tries to leave a legacy of a formalised decision-making process to prepare the party for the long run. The approach leaves little room for the previous practice of reaching major decisions in small-circle meetings, such as those held in Beidaihe.
Wang Jiangyu, professor and director of the Centre for Chinese and Comparative Law at City University of Hong Kong, said that while the party had built a big pool of rules and regulations, ensuring compatibility with state laws was a challenge.
"While the Communist Party is China's most important political organisation and it leads the country in all areas, it is still an entity within the Chinese polity, not the state itself. Internal rules of the party are not national laws, and they should only be binding for party members," he said.
"Based on basic legal principles, they should not conflict with state laws, and one way [to reconcile the two] is for the country's lawmaking bodies to pass and adopt the party's rules and regulations."
Alfred Wu, associate professor of the Lee Kuan Yew School of Public Policy at the National University of Singapore, said Xi's codification drive would further bind the ruling party and the state.
"The CCP is no longer talking about separation of party and state. Instead, they are very open about emphasising the party's overall control, even as the United States tries to single out the party as a target [in its sanctions against China]."
Chen Daoyin, a political commentator and former professor at the Shanghai University of Political Science and Law, said party leaders should be more forthcoming about making public the internal rules and regulations if their goal was to establish robust and long-lasting party governance.
While it was true that great strides had been made in strengthening the party's operation since Xi came to power, decision-making within the top echelon remained opaque and away from public view, he said.
"The CCP has a strict hierarchical system and a strict confidentiality system. The scope of disclosure within the party is determined according to the role and status of individual party members. Ordinary party members only have access to the general regulations. Even academic research on certain party administration matters is forbidden," Chen said.
"From the rule of law perspective and for a better party-people relationship, of course, all members of the party should have open access so they can better understand the rules. However, due to the characteristics of the Communist Party, it will not make public everything as the decision-making power lies with the party leaders instead of ordinary party members."
This article appeared in the South China Morning Post print edition as: Xi's rules and regulations restyle how party decides