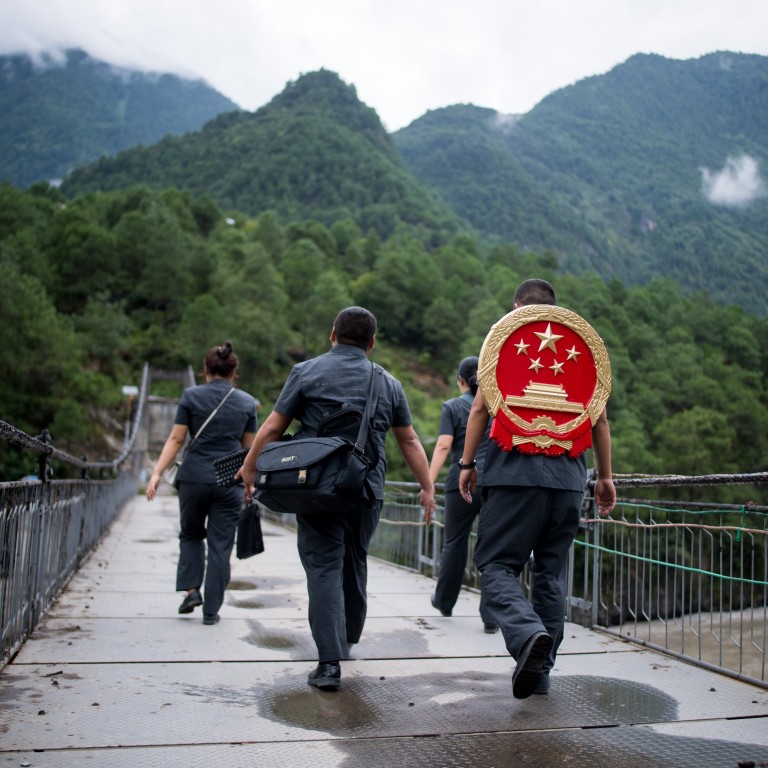 China one step closer to rule of law goals with new five-year blueprint
New plan is more specific on objectives, deliverables and their timelines, indicating serious commitment from both the party and the government
China has published a new five-year legal development blueprint for the government, as part of a grand national construction plan to become a
rule-of-law country
by 2035.
The new programme, titled "Outline for the Implementation of a Law-Based Government (2021-2025)", was published jointly by the Communist Party's Central Committee and the State Council on Wednesday, according to a report by state news agency Xinhua.
The outline, together with two similar policy documents issued last December, sets the direction for China in becoming a law-based country with a rule-of-law government and society, a spokesman of the Central Committee's rule-of-law office was quoted as saying.
"This is an important undertaking in our implementation of
Xi Jinping's rule-of-law thinking
… and it will have significant demonstration effect in our building of a rule-of-law government, a law-based country and society," the spokesman said citing the Chinese president, who is also the party's general secretary.
Xi shared his vision of a rule-of-law China at the 19th Communist Party Congress in 2017 and set a 2035 target for achieving the goal.
The Chinese leadership has also pledged that it would push ahead with its goals of realising socialist modernisation by 2035 and that China would become a "
great modern socialist country
" after another 15 years.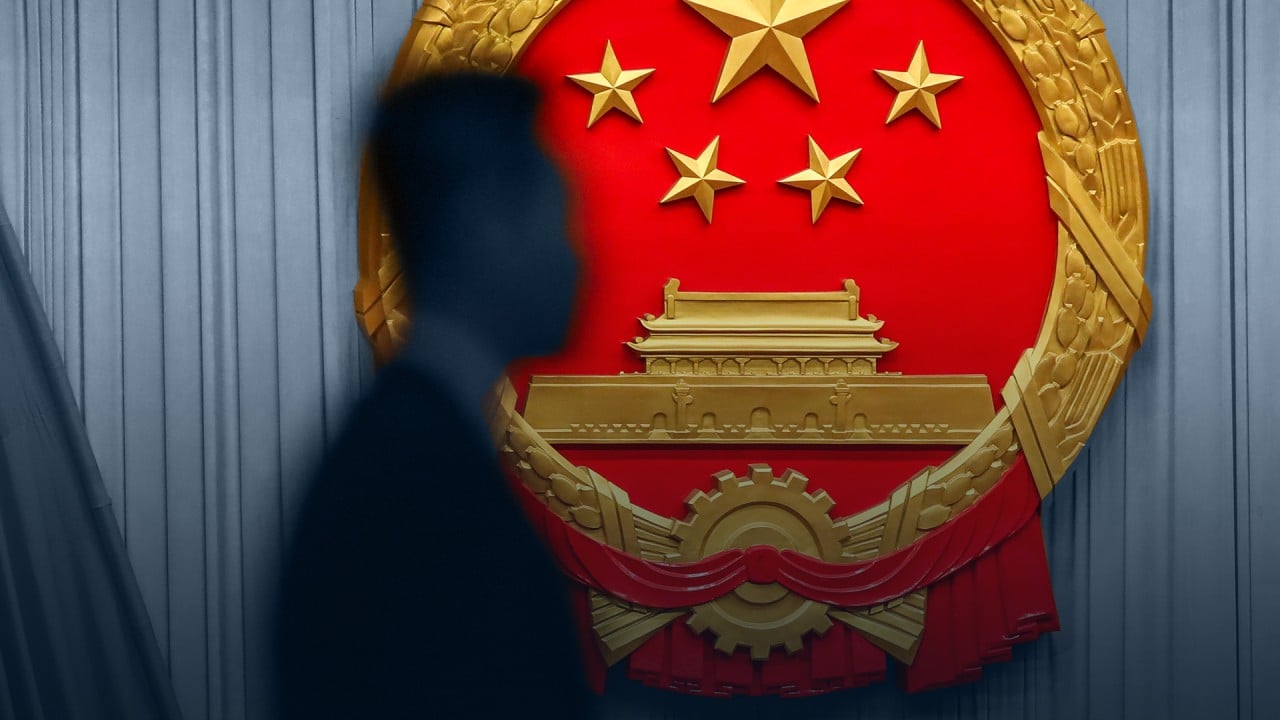 05:27
'Socialism with Chinese characteristics' explained
'Socialism with Chinese characteristics' explained
The new outline, which carried on from another five-year plan that ended last year, puts greater emphasis on government functions and public services, transparency and efficiency, the adoption of digital technology, law enforcement, and emergency and crisis management.
Qin Qianhong, a professor at Wuhan University's school of law, said the joint blueprint demonstrated "the political will from both the party and the government" in pushing ahead with law-based governance.
"Compared with the previous five-year plan, this new blueprint is more specific with respect to its objectives, deliverables and the corresponding timeline, making it a serious commitment from both the party and the government," Qin said.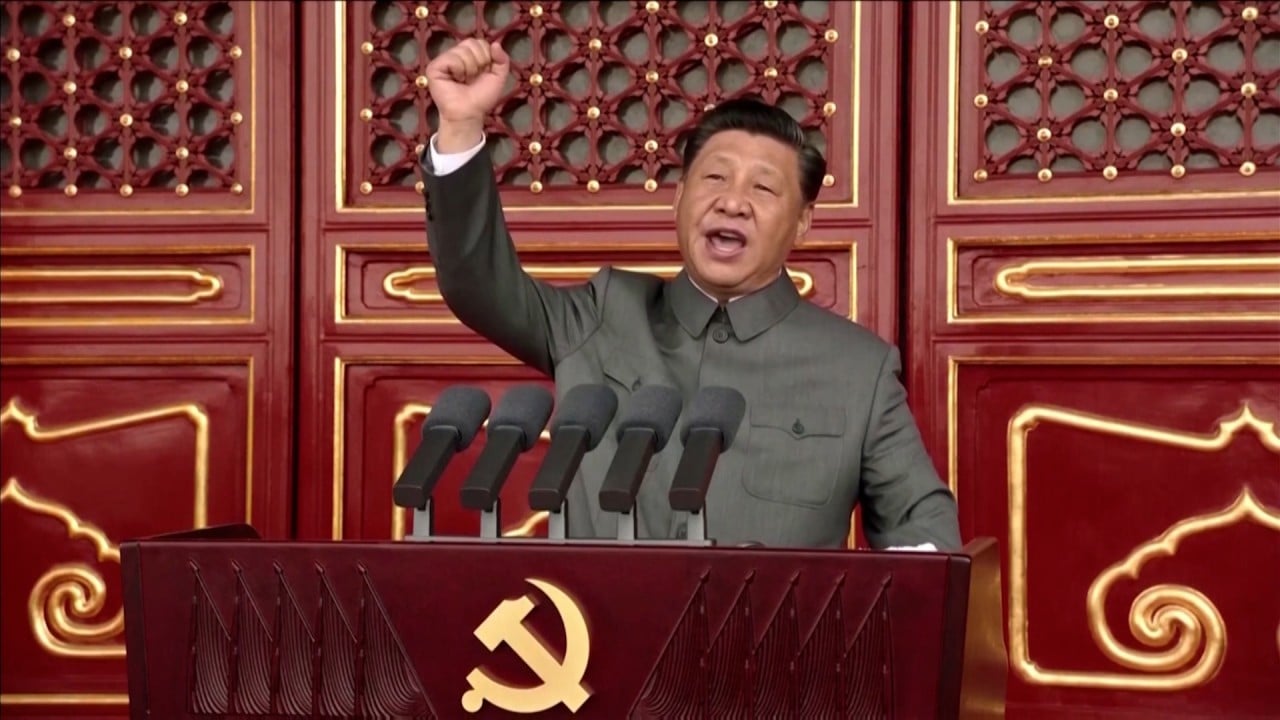 04:14
Xi Jinping leads celebrations marking centenary of China's ruling Communist Party
Xi Jinping leads celebrations marking centenary of China's ruling Communist Party
Under the new plan, all government departments must execute their functions in accordance with specific rules and regulations, and officials' responsibilities and power must be clearly codified and disclosed. "[This] will lay a solid foundation for the basic establishment of a law-based country, government and society by 2035," the plan said.
The plan emphasises the use of data and technology – mobile apps, big data, and artificial intelligence, as well as web-based communication platforms for the dissemination of government information and provision of public services.
It requires law enforcement departments to improve their work by building a "internet + supervision" system and share data collected from their different monitoring platforms by the end of 2022.
'[We] will actively push for intelligent law enforcement, better use of information technology, and strengthen [our] acquisition and use of equipment," it said.
The new plan also lays down requirements on emergency and crisis management, stipulating that officials must handle such situations following preset guidelines, organise rescue and relief with plans, and mobilise the participation of civil societies with clear responsibilities and rights.
Wang Jiangyu, professor and director of the Centre for Chinese and Comparative Law at City University of Hong Kong, said China's concept of the rule of law was different from that of the West, as "it comes with very strict political restrictions".
"Xi is mapping out rules that are clear and practicable within the permissible political limits for everyone to follow," Wang said.
"Xi has strengthened political control [of the country] since he took power but at the same time he has also paid great attention to the building of rules and regulations for his governance."
This article appeared in the South China Morning Post print edition as: new framework to achieve rule of law by 2035