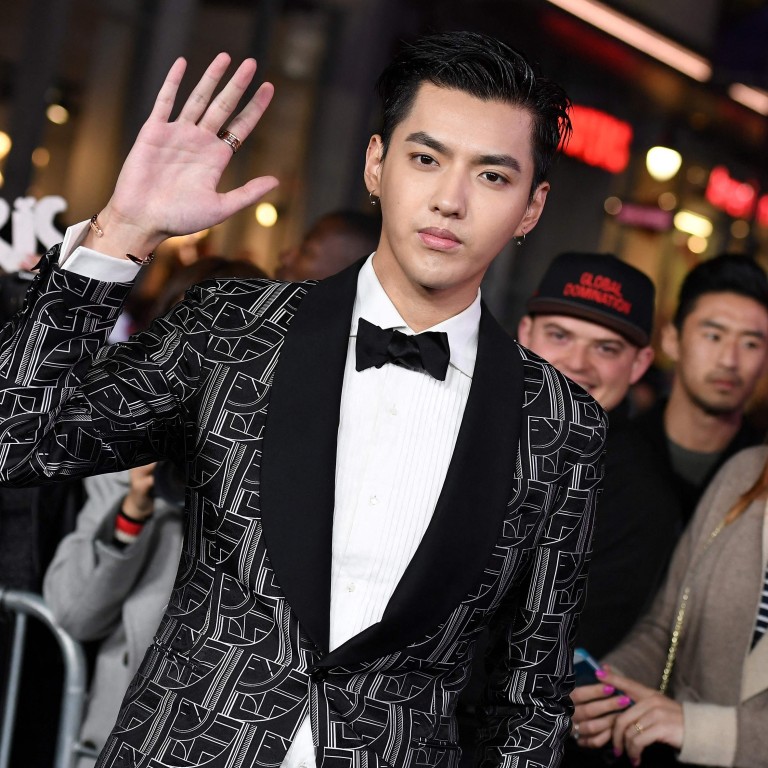 China's anti-graft watchdog targets toxic celebrity culture and fans
CCDI takes aim at 'unhealthy' entertainment world, detailing misconduct among the stars and their legions of followers
Internet watchdog also lays down the law, pointing out 10 areas for rectification among fan communities
Chinese authorities have hit out again at the country's "chaotic" entertainment industry, pledging to uproot the negative influence of celebrity culture on youth.
The commitment is part of a national campaign to safeguard the "political and ideological security" of cyberspace, with a slew of media superstars felled by
accusations of rape
, tax evasion and other misconduct in recent months.
In an article posted on its website on Saturday, the Central Commission for Discipline Inspection, the Communist Party's top anti-graft watchdog, said the country was determined to continue with its "heavy fisted" crackdown in the interest of youth.
In an unusual move, the report recounted details of "shocking" misconduct by Chinese celebrities, including alleged criminal activities, and the extreme behaviour of mainland's
unruly celebrity fan culture
.
It also cited industry and academic critics on the toxic means the industry has used to drive up online traffic for stars, methods that it said "instil incorrect values" in Chinese youth.
The article was posted a day after the Cyberspace Administration of China (CAC), the country's internet watchdog, detailed 10 areas for rectification among fan communities, a popular interest among China's estimated 1 billion-plus internet users.
The CAC told local authorities to cancel all forms of celebrity rankings and tighten oversight of celebrity marketing agencies.
Online fan communities also must be authorised by agencies associated with the celebrity, and platforms that fail to quickly stamp out verbal attacks among fans of different stars will be penalised.
In some cases, fans have resorted to online abuse, doxxing, excessive spending and even stalking of celebrities.
Earlier this month, fans of Chinese-Canadian singer Kris Wu Yifan came out in his defence after he was charged with rape, saying they planned a prison break to free him.
Tencent and Weibo closed down social media groups where some of his fans expressed they "believe in Wu and will wait for his release".
During the push, CAC has cleaned up more than 150,000 "harmful messages", closed down more than 4,000 social media accounts and 1,300 groups, and removed 39 apps, the administration said.
01:28
Pop star Kris Wu detained by police in China over rape allegations
Pop star Kris Wu detained by police in China over rape allegations
Wu is just one of a series of big names in the entertainment industry to have fallen from grace in recent weeks.
On Friday, actress Zheng Shuang was ordered to pay a US$46.1 million fine for tax evasion, and earlier this month a former girlfriend of singer
Huo Zun
accused him of cheating and bragging about his casual sexual relationships.
Hunan TV anchor Qian Feng stepped down from the network on Friday after being accused of rape, allegations that he denied.
Zhao shot to fame for her role in the late-90s TV series My Fair Princess, one of the most television productions of all time in China.
So far, there has been no official explanation as to why she has become a target of such thorough censorship.
An agency owned by Zhao represented
Zhang Zhehan
, who was an up-and-coming actor until he was also blacklisted after a selfie he took at Japan's Yasukuni Shrine in 2018 emerged online. The shrine commemorates Japan's war dead, including 14 Class A war criminals from World War 11, and is a particularly sensitive issue in China.
To rein in the industry, dozens of entertainers also attended a two-day state-organised training session in Beijing last month to brush up professional ethics, the law and party history.
Chinese authorities have also held up influential Chinese celebrities as role models and criticised those breaking laws for their "negative social impact".
Authorities and state media have been increasingly critical of behaviour that encourages fans to flaunt their wealth, manipulate social media comments, make up topics online to hijack public opinion and use bots to increase traffic data related to their idols.
In May, Chinese authorities abruptly suspended the latest season of idol reality show Youth With You, after state media lashed out at fans who rushed to buy milk from the show's sponsor to get QR codes on the packaging to vote for contestants.
The fans bought so much milk that large amounts ended up being dumped, according to mainland media reports.
This article appeared in the South China Morning Post print edition as: Beijing vows to end 'bad influence' of star culture