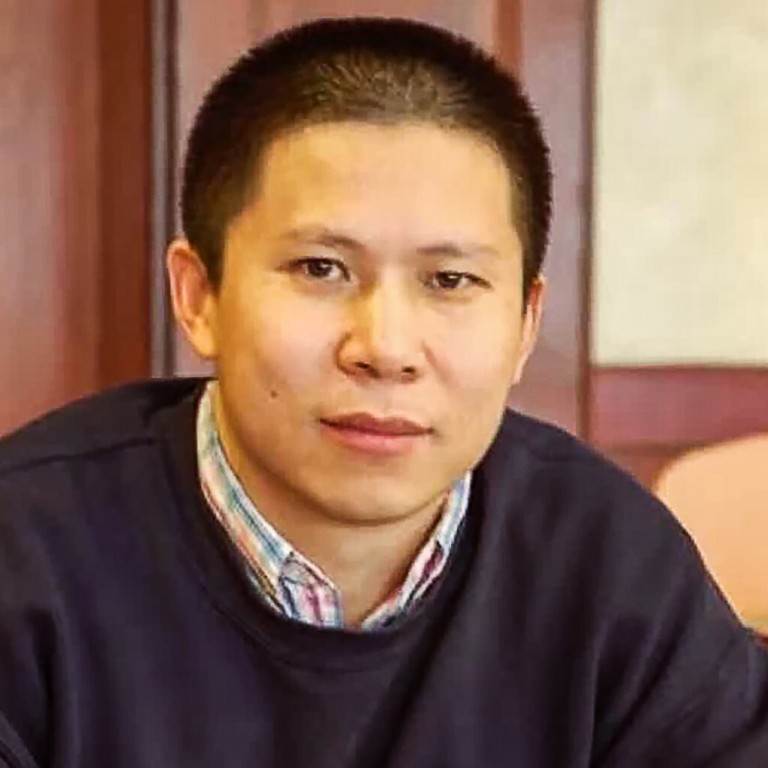 Chinese civil rights activist Xu Zhiyong accused of plotting 'colour revolution' to subvert state power
Xu has been in detention for more than 20 months, but an informed source says he remains in 'good spirits' and has no plans to plead guilty
Indictment issued by prosecutors in Shandong accuses him and fellow activist Ding Jiaxi of organising 'citizen's movement' to subvert the state
Xu, 48, has been held in detention for more than 20 months, including at a centre in Linshu county in Shandong province, but according to an informed source he is in "good health and spirits".
"He is a man of unshakeable belief, this is what keeps him going so long. He is not at all concerned with his indictment and has no plan to plead guilty," said the source, who cannot be named due to sensitivity of the case.
"He genuinely believes that a better China will come if every citizen lives out the true spirit of citizenship."
Xu has spent years campaigning to raise awareness of civil rights, making him a frequent target for the state.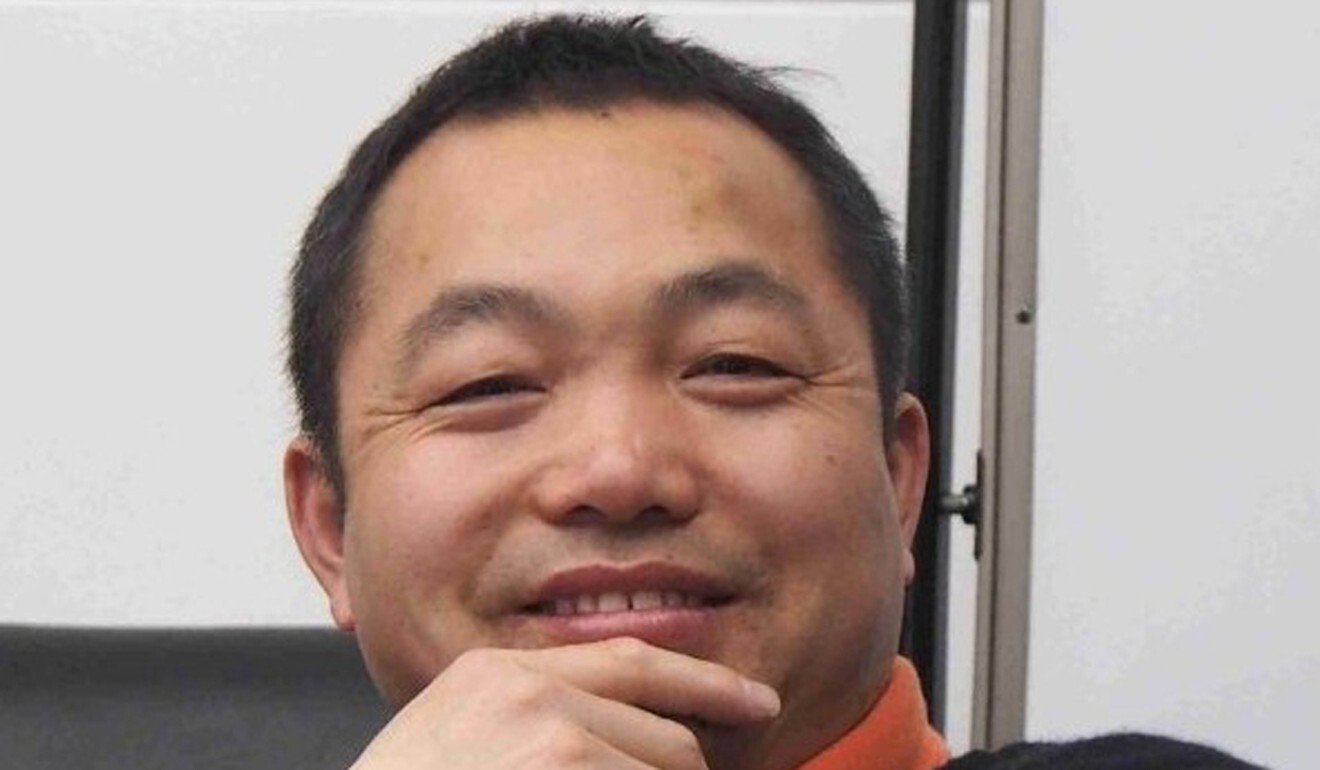 The former law lecturer turned rights campaigner was arrested in 2013 and sentenced to four years in jail a year later for "gathering crowds to disrupt public order" after campaigning for children's rights and against corruption and the death penalty.
According to the indictment issued by the municipal procuratorate in Linyi city in Shandong early August, Xu is charged with subverting state power for leading a "citizens' movement" together with fellow activist Ding Jiaxi.
The two are accused of recruiting a network of people to produce an "illegal" documentary, set up websites and publish subversive articles, and of organising "secret meetings" to subvert the state.
The indictment, which has been circulating online, says Xu used the messaging app Telegram to network and exchange ideas and used Zoom "to organise regular 'non-violent' colour-revolution training for members of the 'citizens' movement' with the objective of subverting state power".
Other "illegal activities" listed in the indictment included secret meetings in Yantai in Shandong and Xiamen in Fujian in 2018 and 2019 respectively.
In the 2019 Xiamen meeting, Xu and Ding are accused of preparing an action plan for their "citizens' movement", including a fundraising drive and a drive to spread their colour revolution ideas at the grass-roots level.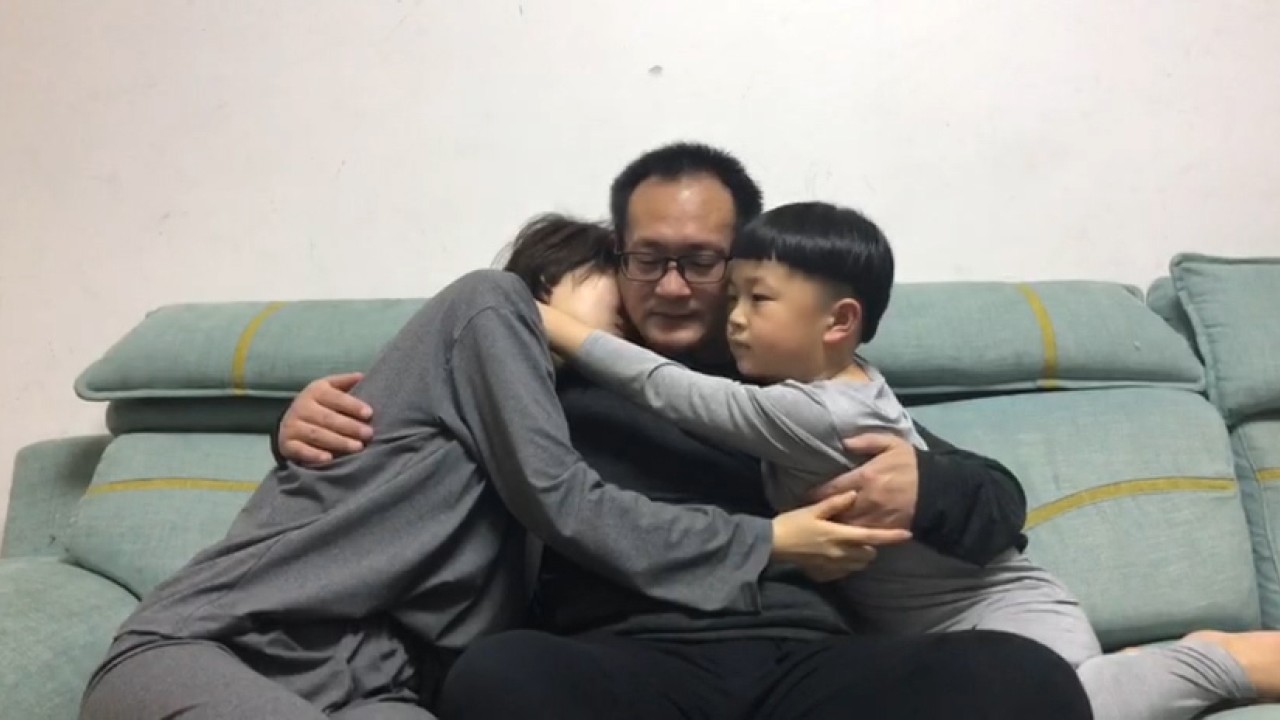 03:08
Chinese human rights lawyer Wang Quanzhang reunites with family
Chinese human rights lawyer Wang Quanzhang reunites with family
When Xu was arrested last year, he was initially accused of a less serious charge of "inciting subversion of state power".
Under the Chinese criminal code, the maximum penalty for subverting state power is life in prison.
Xu has been allowed to meet his lawyers Liang Xiaojun and Zhang Lei via video link every three weeks, last speaking to a legal representative on September 9. His sister Xu Zhiyu has also tried to visit him but has been denied access.
His lawyers have been forbidden to speak to the media because state security has designated his case as classified. It was not clear when Xu will stand trial.
His 30-year-old partner Li Qiaochu
was charged in March for "inciting subversion of state power" after posting Twitter messages that Xu and Ding faced torture during interrogation. She is now reported to be in poor health after being diagnosed with depression.
The indictment also accused Li for helping Xu to set up a blog and publish articles promoting state subversion.
Other activists who attended the Xiamen dinner gathering, including Zhang Zhongshun, Dai Zhenya and Li Yingjun have also been detained.
Human rights lawyer Chang Weiping, who attended the 2018 gatherings in Shandong and Fujian was arrested on a charge of subverting state power in April.
Last October he posted a video in which he said he had been tortured while under residential surveillance and was detained a few days later.