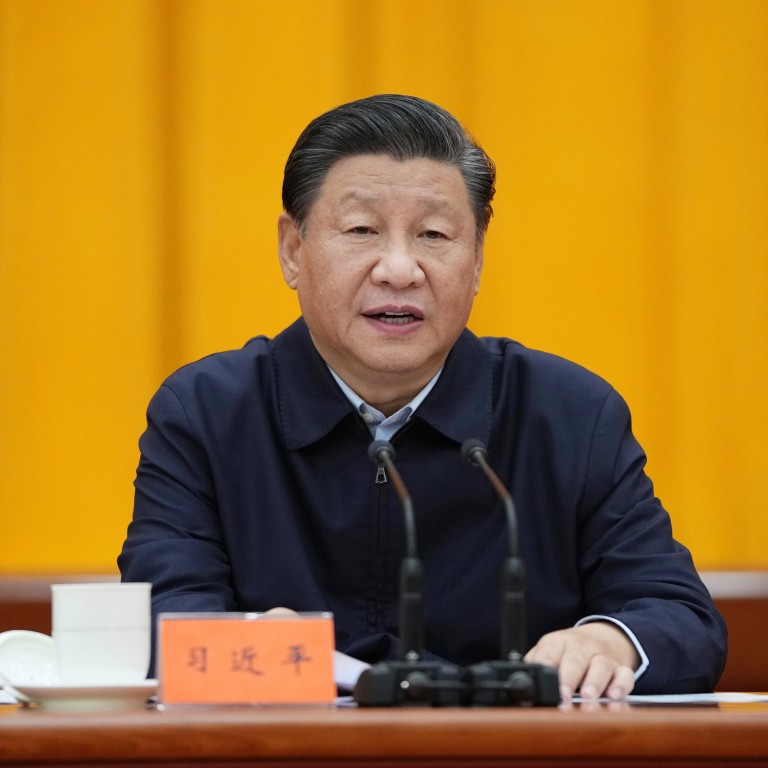 Xi Jinping stresses need for China to expand its talent pool, attract science and tech professionals
Officials at all levels must join in the efforts, which are key to China's technological self-reliance and national rejuvenation, president says
'Our goal is: investment in research and development must increase substantially by 2025'
China is "more eager than any period in its history" for professional talents, President Xi Jinping said on Tuesday at a high-level meeting attended by the top echelon of the Chinese Communist Party leadership.
During a two-day conference in Beijing on the development of skills, Xi stressed the need for officials at all levels to improve the country's ability to vastly expand its talent pool and attract foreign professionals to work in China, saying this was key to the country's technological self-reliance and national rejuvenation.
Xi "emphasised the need to adhere to the party's management of talents, to face the frontiers of world science and technology, and the main economic battlefield," according to a report by the official Xinhua news agency.
"At the end of the day, the country's overall competitiveness is the competitiveness of its skilled personnel … National development depends on talent, and national rejuvenation depends on talent," Xi was quoted as saying as he described how China can win amid global competition.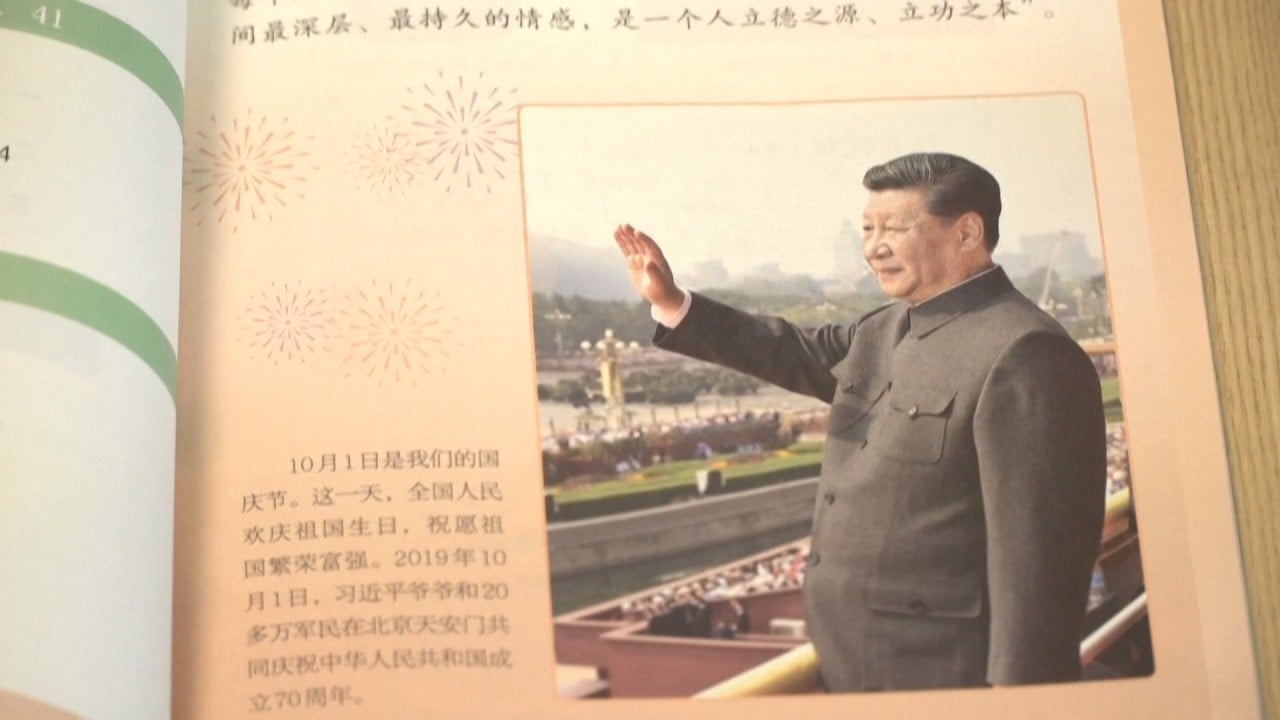 02:53
Xi Jinping Thought to be introduced in China's classrooms
Xi Jinping Thought to be introduced in China's classrooms
Besides stressing that scientists and intellectuals in China must have the "correct political inclination", Xi also highlighted the importance of making full use of the professionals and providing them with the best environment for development.
"[We must] insist on the correct political inclination, continuously improve the work of intellectuals, inspire talented people to feel a deep patriotism, forge ahead and serve the country," Xi was quoted by Xinhua as saying in his speech.
He laid out a clear timetable for China to become a leading world power in science and technology with world-class talents within two decades.
"Our goal is: investment in research and development must increase substantially by 2025 … and [we should have achieved] an obvious increase in a concentration of top-notch scientists," he said.
"By 2030, a talent system that can adapt to [the needs of] high-quality development must be basically formed, and our ability to independently train innovative talents will have significantly improved, and the attraction to world-class talents will have been significantly enhanced."
He continued: "By 2035, we should have attained relative advantage in the competition for talents in many fields, and we should rank among the leading countries in the world with respect to our strategic and technological strength and our army of high-quality talents."
Xi singled out Beijing, Shanghai and the
Greater Bay Area
, which includes Hong Kong and Macau, as the three key areas to focus on the attraction of high-calibre talents, and called for the development of world-class research and laboratories and innovation platforms across China.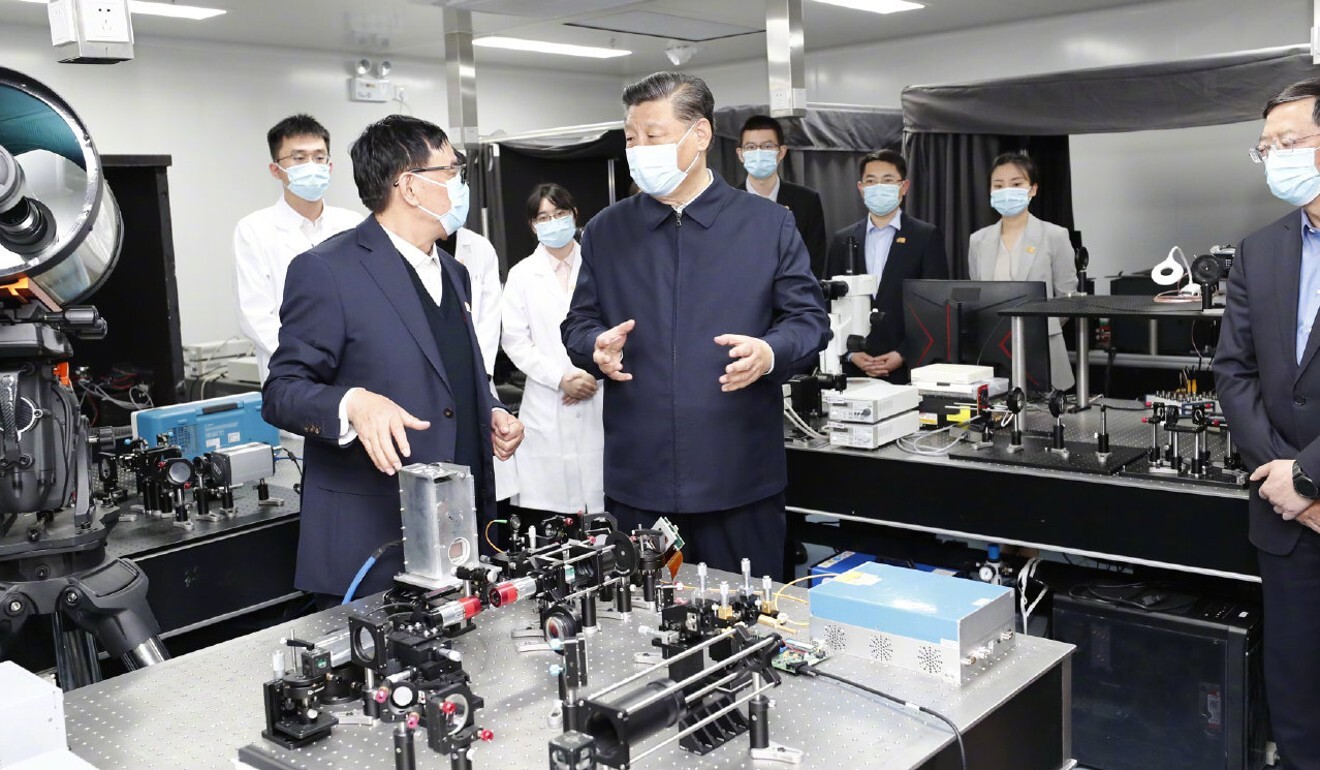 The meeting's importance was underscored by the presence of the seven-member Politburo Standing Committee of the Communist Party, along with top officials from central government departments. Top officials from every province and region were also present, along with leaders of China's most important universities and research institutions.
This is the third nationwide meeting on talent development held by the party. The previous two were held in 2010 and 2003.
Tuesday's meeting came as relationship between China and the US remained strained over issues from technology and trade to human rights. China has also blamed the US for unfair visa restrictions on Chinese students, restrictions on technology exports and trade tariffs imposed by the former president Donald Trump. Under President
Joe Biden
, neither the tariffs nor export curbs have been loosened.
This article appeared in the South China Morning Post print edition as: Xi stresses need to grow talent pool and attract science, tech professionals