Taiwan
Get more with myNEWS
A personalised news feed of stories that matter to you
Learn more
Taiwan's new Kuomintang leader Eric Chu has one year to prove himself, say analysts
The 60-year-old former vice-premier and mayor beat his top opponent Chang Ya-chung last Saturday
Chu will need to canvass support for four referendums, including a vote on whether Taiwan should allow the import of ractopamine-laden US pork
Taiwan's new Kuomintang (KMT) leader
Eric Chu Li-luan
will have just one year to prove whether he has the ability to help steer the main opposition party back to power in 2024, analysts said.
The 60-year-old former vice-premier and mayor beat his top opponent Chang Ya-chung, 66, a mainland-centric ideologist, by bagging more than or 45.8 per cent of the votes, 85,160, to win the KMT's leadership in a four-way race last Saturday.
Outgoing chairman Johnny Chiang, 49, failed to get re-elected with some 18.9 per cent of the votes, while former Changhua magistrate Cho Po-yuan, 56, finished fourth with just or 2.8 per cent of the votes.
Chu is expected to assume office on Tuesday. But he will have no time for a honeymoon, as he must immediately take over from his predecessor the task of rallying public support for a motion initiated by the party to remove a member of the pro-independence Taiwan Statebuilding Party from the legislature.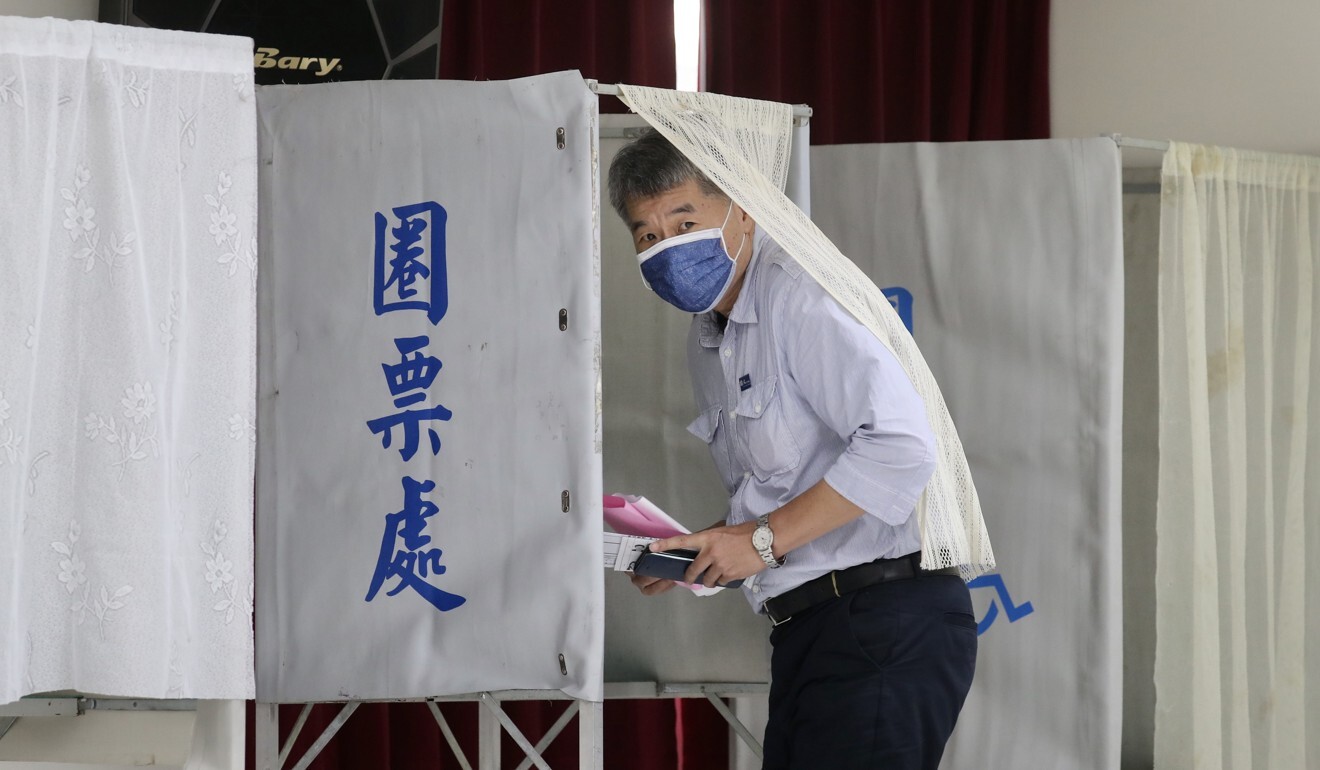 Chen Po-wei of the small party, which sides with the ruling Democratic Progressive Party, faces a recall vote scheduled on October 23 over what the KMT claimed as failure to live up with his campaign promises and ignoring the appeals of voters in his constituency for a ban on US pork imports containing livestock drug ractopamine.
"This will be the first of a range of challenges [Chu] must tackle," said a KMT official who declined to be named.
Two months after the recall motion, Chu will also need to canvass support for four referendums, including a vote on whether Taiwan should allow the import of ractopamine-laden US pork.
"In order to show that he is a capable leader, the chairman must make sure the party [achieves] success in at least one of the votes, or his leadership would be questioned," the official said.
Liao Da-chi, a political science professor at National Sun Yat-sen University in Kaohsiung, said what is most important for Chu at present is to do all he can to unify the party, following his fierce fight with Chang.
What matters for Chu "is to placate supporters of Chang in order to achieve internal unity", she said.
Chang, who received strong support from deep blue or hardline members over his mainland-centric ideology, including a push for cross-strait unification, was able to capture 32.6 per cent of the vote in last Saturday's election.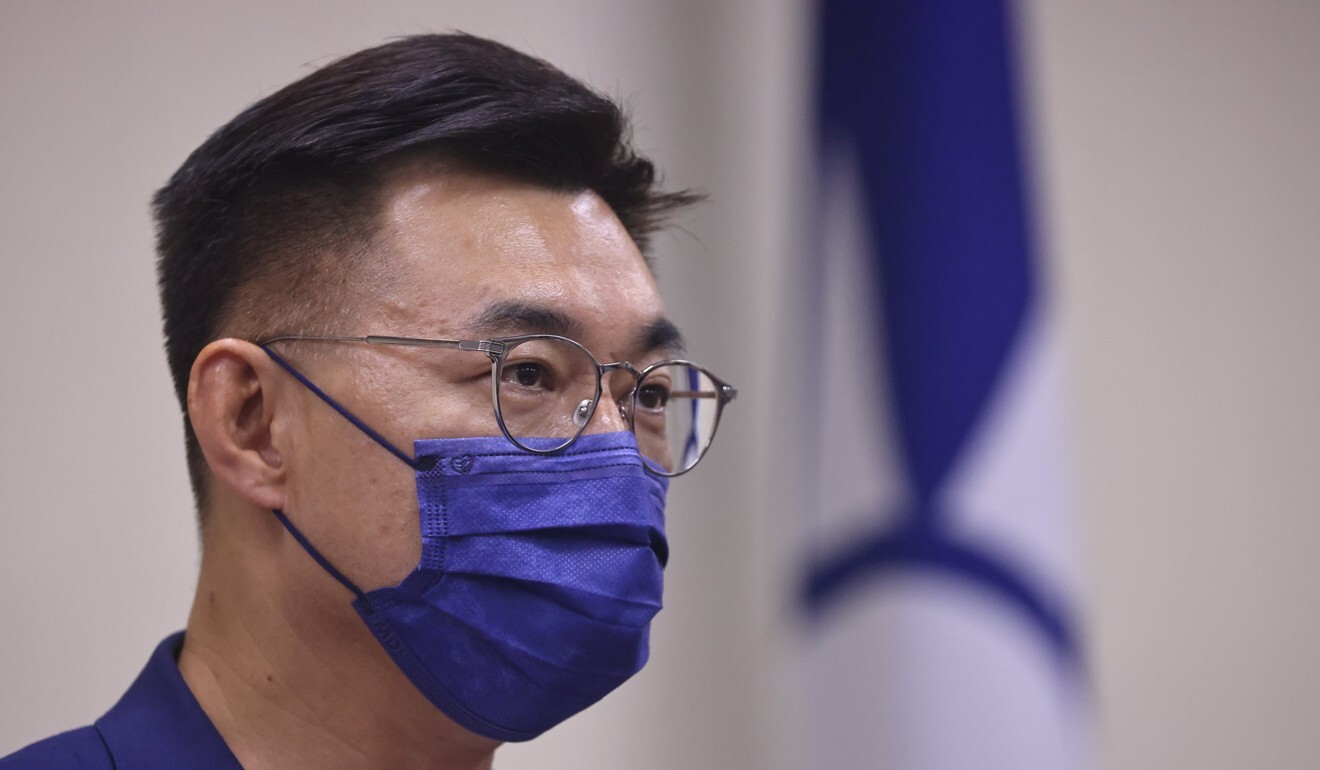 Chu, who ran neck and neck with Chang in the last stretch of the chairmanship campaign, was only able to win 45.8 per cent of the votes. This was far less than the 99.6 per cent he received when he ran unopposed in the KMT 2015 poll. He was also the first KMT chairman to get less than 50 per cent of the votes.
Arthur Wang Zhin-sheng, secretary general of Asia-Pacific Elite Interchange Association, a Taipei-based think tank, said Chu's failure to win majority of the vote had made him a "weak chairman."
Votes captured by Chang and Chiang combined to more than 51 of the total votes in the race.
Stephen Tan, president of Taipei think-tank Cross-Strait Policy Association, said Chu will need to deal with the party divide over mainland-centric and Taiwan-centric views.
"Though Chu has stressed that with his leadership the KMT is able to help end the current cross-strait impasse and stabilise relations with Beijing, unless he openly embraces reunification between the two sides", the mainland Chinese authorities would remain sceptical of him due to his mid-blue stand, Tan said.
Tan said at a time when most members of the public identified themselves as Taiwanese and rejected unification with the mainland, it would be almost impossible for Chu to declare that he accepted cross-strait unification if he wants to run for president in 2024 and steer the party back to power.
According to the latest opinion poll by the Taiwan Public Opinion Foundation in August, 76.8 per cent of the island's public identified themselves as Taiwanese, while only 7.5 per cent identified as Chinese. Only 11.3 per cent said they were both Taiwanese and Chinese.
"But whether he stands the chance to run in 2024 depends on whether he is able to help the party win next year's local government elections," Tan said, adding if the KMT lost the polls, he would likely have to step down as chairman to take responsibility. A defeat could also doom his presidential candidacy in 2024.
The KMT currently controls 14 of the 22 cities and counties on the island.
This article appeared in the South China Morning Post print edition as: New KMT leader has year to 'achieve internal unity'