Taiwan
Get more with myNEWS
A personalised news feed of stories that matter to you
Learn more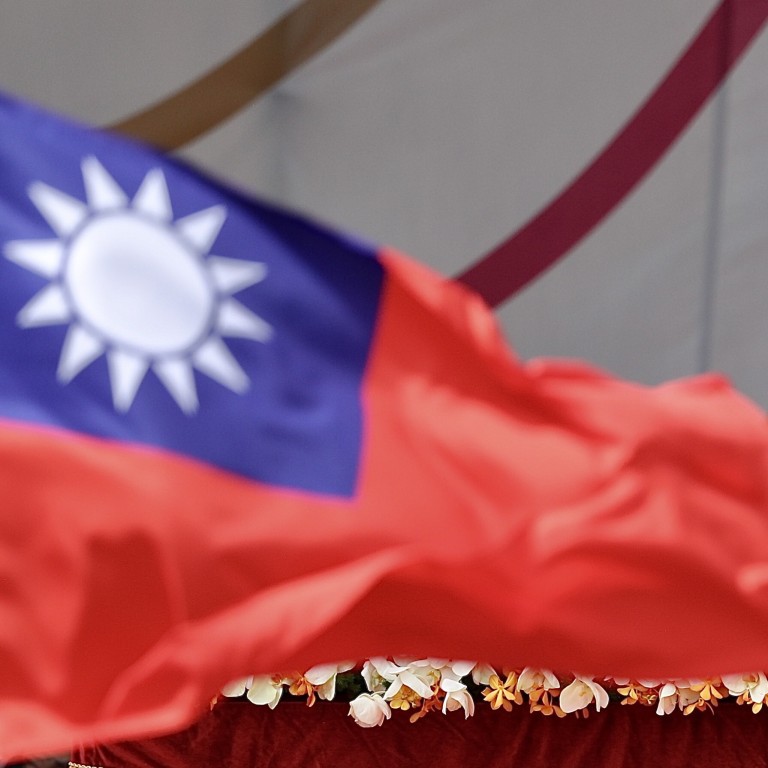 Tsai Ing-wen says Taiwan must 'resist annexation' – a day after Xi Jinping's call for reunification
Tsai says island and mainland should not be 'subordinate to each other' in speech to mark foundation of first Chinese republic
Taiwanese leader says she wants to improve cross-strait relations, but warns the Taiwanese people will not 'bow to pressure'
"Let us here renew with one another our enduring commitment to a free and democratic constitutional system, our commitment that the Republic of China and the People's Republic of China should not be subordinate to each other," she said on Sunday.
Her remarks came a day after Xi told a meeting in Beijing to mark the anniversary that "the reunification of the motherland by peaceful means is most in line with the overall interests of the Chinese nation, including our compatriots in Taiwan".
"Taiwan independence separatism is the biggest obstacle to achieving the reunification of the motherland, and the most serious hidden danger to national rejuvenation," Xi said.
"Those who forget their ancestors, betray the motherland, or split the country are doomed. They will definitely be spurned by the people and judged by history."
Beijing regards
Taiwan
as a breakaway province that must return to the mainland's fold. So far, it has offered reunification by peaceful means, but has repeatedly warned that the island would be subject to attack if it formally declares independence.
Tsai said Taiwan was willing to do its part to contribute to the peaceful development of the region.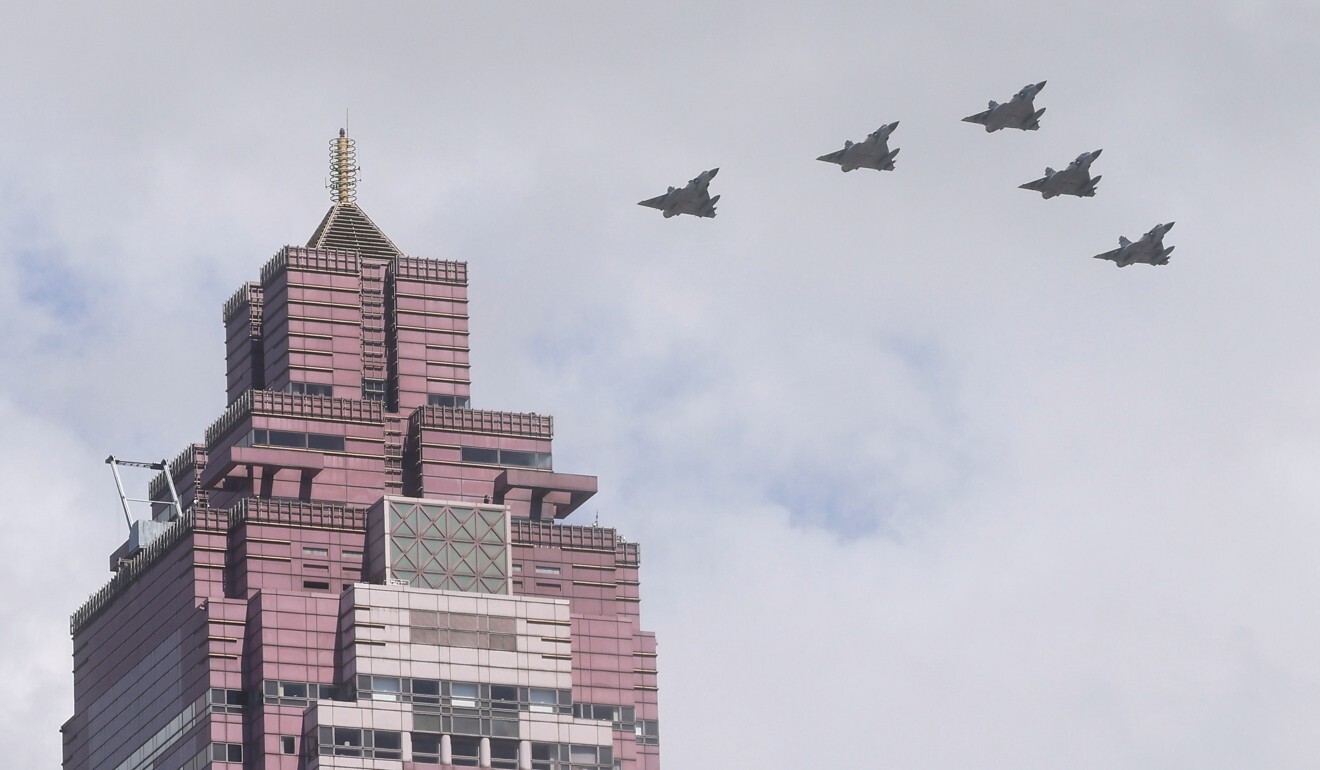 "Our position on cross-strait relations remains the same: neither our goodwill nor our commitments will change. We call for maintaining the status quo, and we will do our utmost to prevent the status quo from being unilaterally altered," Tsai said.
"Resolving cross-strait differences requires the two sides of the strait to engage in dialogue on the basis of parity," Tsai said, referring to Beijing's suspension of official exchanges with Taipei since she was elected president in 2016 and refused to accept the one-China principle.
Hours later, the State Council's Taiwan Affairs Office in Beijing hit back, accusing Tsai of trying to incite confrontation and distort facts.
"The root cause of cross-strait tension is the independence-seeking provocation of Taiwan's Democratic Progressive Party. It also the biggest threat to peace and stability in the region," TAO spokesman Ma Xiaoguang said.
In her speech, Tsai warned that Taiwan's situation had become "more complex and fluid than at any other point in the past 72 years", and that Beijing's routine sorties into Taiwan's air defence identification zone had seriously affected national security and aviation safety.
Beijing a record number of warplanes into Taiwan's air defence zone in the first four days of this month.
Tsai called for an easing of cross-strait relations, saying the island "will not act rashly, but there should be absolutely no illusions that the Taiwanese people will bow to pressure".
She said Taiwan would continue to bolster its defences and demonstrate its determination to defend itself to ensure that nobody could force Taiwan to take the path Beijing had laid out for it because it "offers neither a free and democratic way of life for Taiwan, nor sovereignty for our 23 million people".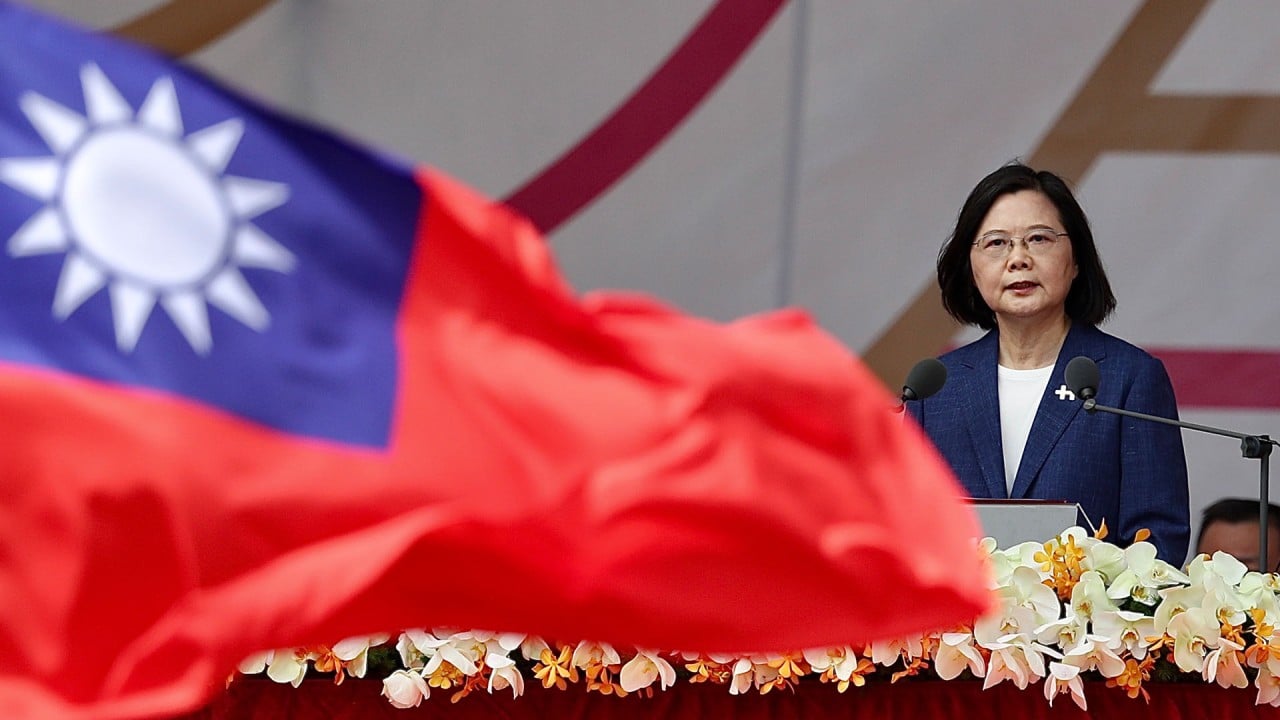 02:23
Taiwanese President Tsai Ing-wen says island 'will not bow' to mainland China
Taiwanese President Tsai Ing-wen says island 'will not bow' to mainland China
Tsai also called for constitutional reforms in Taiwan – a move critics, including the main opposition Kuomintang, have claimed would be the first step towards creating a "Taiwan constitution" that omits the Chinese dimension.
"We must respond to national development needs by making necessary adjustments to bureaucracy, local institutions, national land use, regional development, and other important governance issues, so that we can optimise government efficiency and most faithfully reflect the will of the people," she said.
Tsai added: "Of these issues, constitutional reform is one we must face head-on."
Tsai said the island's legislature had already established a constitutional amendment committee, which was considering amendments designed to preserve Taiwan's free and democratic constitutional system.
"I call on everyone, regardless of party affiliation, to set aside your predispositions and engage in a serious review of constitutional issues, so that we can find common ground," she said.
Wang Kung-yi, head of the Taiwan International Strategic Study Association, a Taipei-based think tank, said : "By reiterating those commitments, including adhering to a democratic system and resisting annexation, she meant to tell Xi that these are Taiwan's bottom lines and the call and warning by Xi were unacceptable."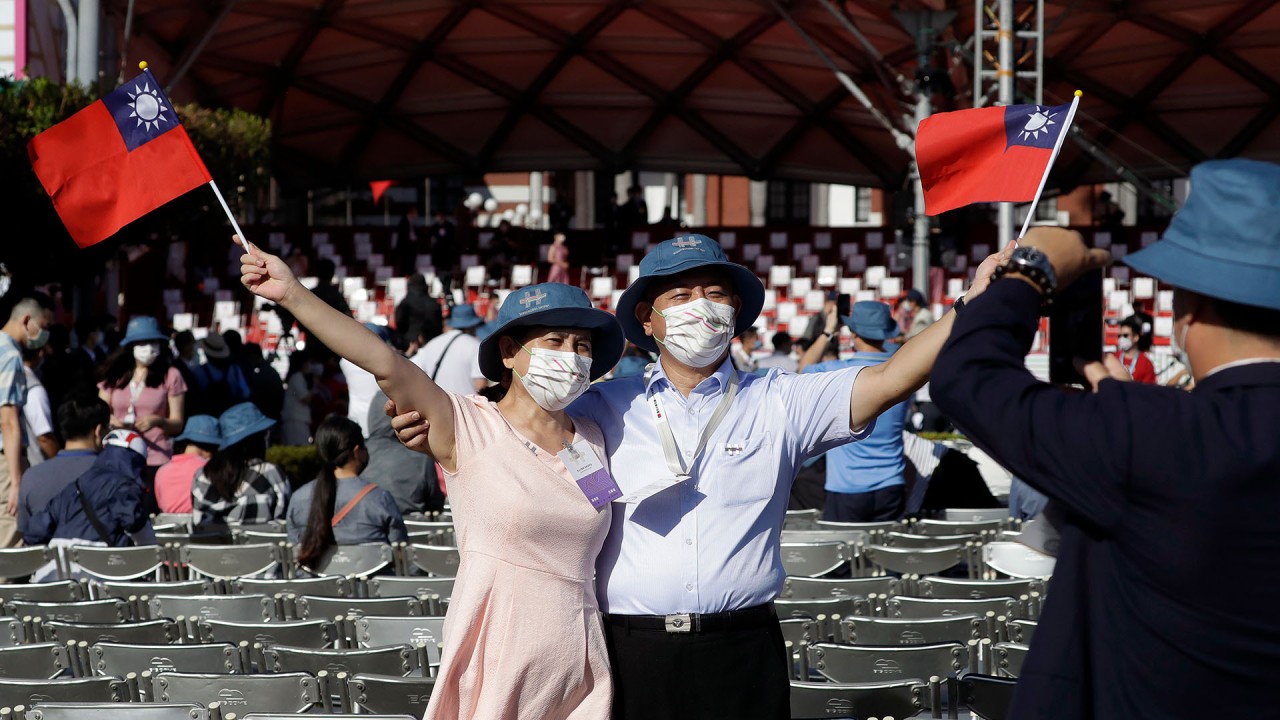 00:45
Taiwan marks 110th anniversary of foundation of Republic of China
Taiwan marks 110th anniversary of foundation of Republic of China
Zhang Wensheng, a deputy dean of the Taiwan Research Institute at Xiamen University, said Tsai's remarks treated the mainland and Taiwan as two countries throughout her speech, which was "full of hostility".
"She treats the mainland as an opponent and an enemy country," Zhang said, adding that Xi's warning that those who split the country would be judged by history was timely.
The warning was not only verbal but might also be implemented through legislation in the future, Zhang added.
"Judging from Tsai's speech, the road to peaceful reunification has been blocked … the more rampant the Taiwan independence activities are, there will be a greater possibility of reunification by force, and a greater possibility of early reunification," Zhang said.
"If the DPP is still in power and keeps its current stance after Tsai steps down, I'm afraid it [reunification] will be realised in 10 or 20 years."
Arthur Ding, professor emeritus at National Chengchi University's Institute of International Relations in Taipei, said that instead of stressing the Republic of China's 110 years of development, Tsai focused only on the 72 years since the defeated Kuomintang fled the mainland at the end of the civil war and set up an interim government on Taiwan.
"The president used this fact to justify the comment that Taiwan and China are not subordinate to each other," he said, adding this was also Tsai's call for Beijing to accept that the ROC has existed in Taiwan for 72 years.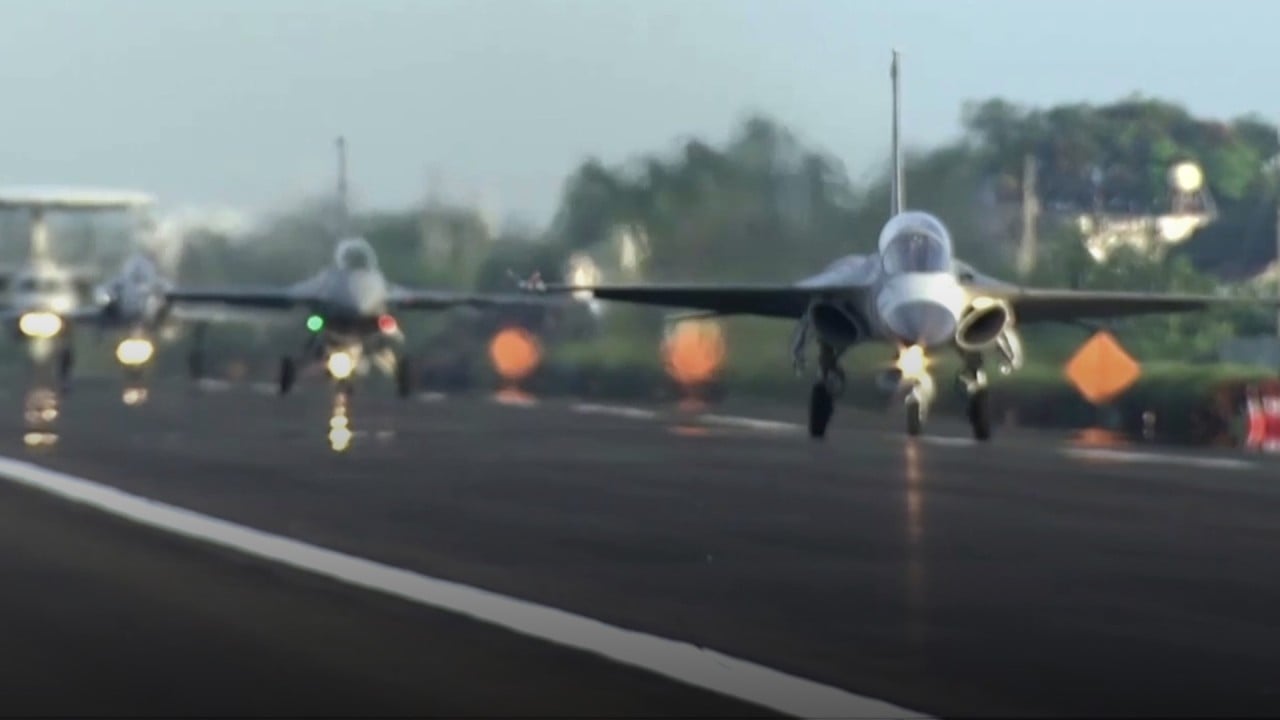 00:00
Taiwan denounces mainland China for 'over the top' flights into island's air defence zone
Taiwan denounces mainland China for 'over the top' flights into island's air defence zone
But Wang said Tsai might also want to use this situation to try to cut the connection between Taiwan and the mainland by amending the constitution.
Su Tzu-yun, a senior researcher at the Institute for National Security and Defence Research, a government think tank in Taipei, said Tsai's comments that Taiwan would not seek to provoke Beijing and wanted to maintain the status quo were basically "extending an olive branch to Beijing", and should not be interpreted as a hostile response to Xi.
"By calling for the maintenance of the status quo, it shows the president opts for stability," Su said.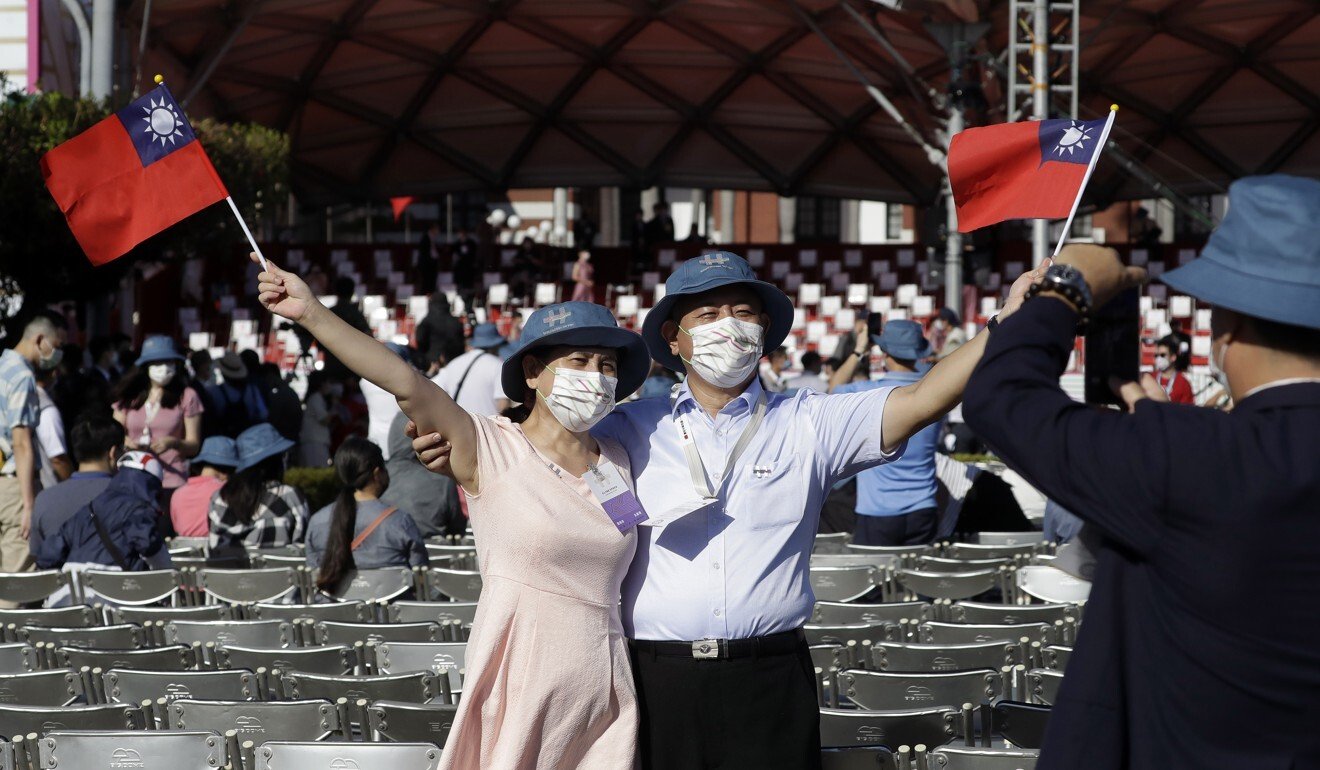 The celebration included a series of performances by a military honour guard and marching band, street dancers, gymnasts and taekwondo athletes.
The island's air force also flew 47 warplanes over the Presidential Office building while two CH-47 Chinook helicopters carried two huge Taiwanese flags – the largest ever used at the event – in their flyovers.
Additional reporting by Amber Wang
This article appeared in the South China Morning Post print edition as: Tsai declares Taiwan should not be 'subordinate'