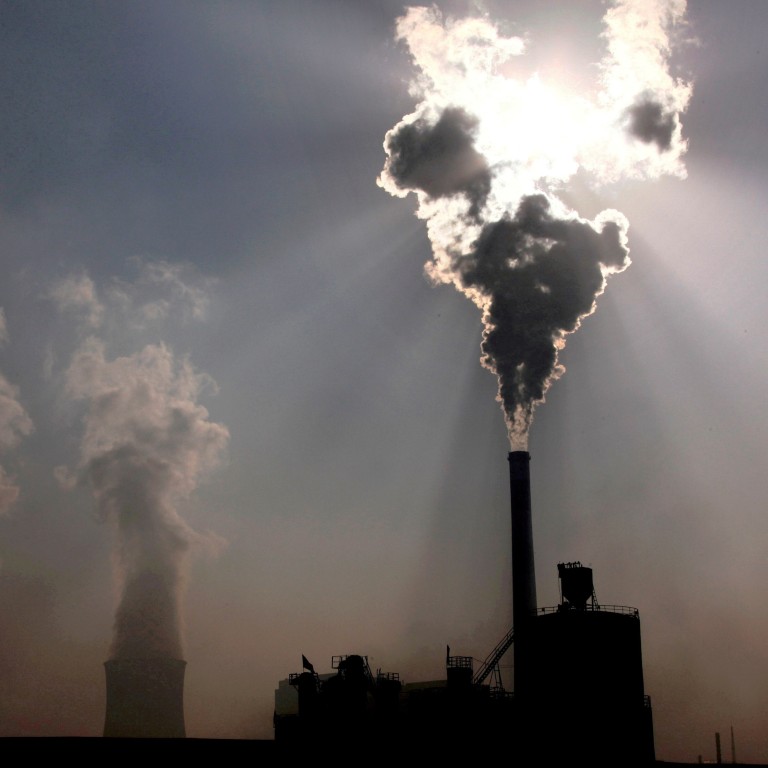 China issues plan for path to peak emissions and carbon neutral goal
Share of non-fossil fuels in energy consumption to reach 25 per cent by 2030, with targeted drop of 65 per cent in carbon intensity from 2005 level
Framework restates country's goals for 2025 and 2030 and comes just ahead of the UN climate summit in Glasgow
The State Council on Tuesday issued the action plan for the country to peak carbon emissions before 2030, in which it restated
the country's climate goals
for 2025 and 2030.
By 2030, the share of non-fossil fuels in China's energy consumption is set to increase to 25 per cent from less than 16 per cent in 2020, and it is targeting a 65 per cent drop in carbon intensity – or carbon emissions per unit of GDP – from the 2005 level, according to the plan.
"[China aims to] smoothly achieve its peak carbon emissions target by 2030," the document said.
It listed several industrial sectors that are to reach peak carbon emissions by 2030, including steel, non-ferrous metals, building materials and petrochemicals.
The plan also said the development of projects with high energy consumption and emissions would be curbed, while the increase of coal consumption to 2025 would be strictly controlled before it is gradually phased down in the following five years.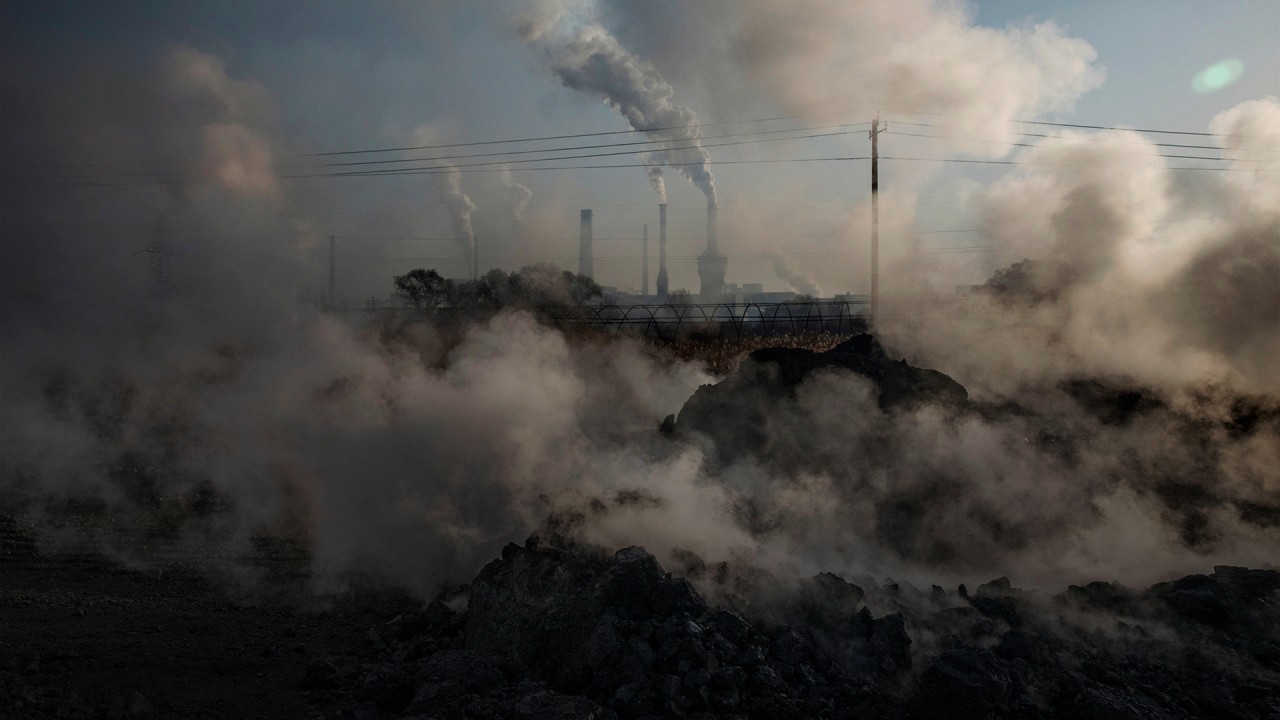 03:38
COP26 Glasgow, the UN Climate Change Conference: last chance to save the planet?
COP26 Glasgow, the UN Climate Change Conference: last chance to save the planet?
It is also targeting large-scale development of wind and solar power, with a plan to more than double installed wind and solar capacity to 1,200 gigawatts, from 535GW last year. Meanwhile, it aims to expand hydropower by 80GW and increase energy storage capacity to 120GW by 2030. China's total energy storage capacity currently stands at about 35GW.
Nuclear power is to be developed in a "proactive but orderly manner", including developing demonstration projects like high-temperature gas-cooled reactors, fast reactors, and small modular and floating reactors.
China's cabinet released the action plan just ahead of the UN climate conference, or COP26, at which delegates representing 195 countries will gather with the aim of strengthening climate action under the Paris Agreement and moving away from fossil fuels.
Chinese President
Xi Jinping
is not expected to attend the meeting in person and instead will take part remotely. China will be represented in Glasgow by climate envoy Xie Zhenhua and vice-environment minister Zhao Yingmin.
It is not known whether China will make any new pledges during the climate summit. The country is expected to submit its updated nationally determined contributions, or NDCs – legally binding targets to reduce greenhouse gas emissions under the Paris Agreement – to the UN this week.
The action plan comes after the release of a guiding document on Sunday that identified a road map for the country to achieve peak emissions by 2030 and reach carbon neutrality by 2060 –
ambitious goals pledged by Xi
last September.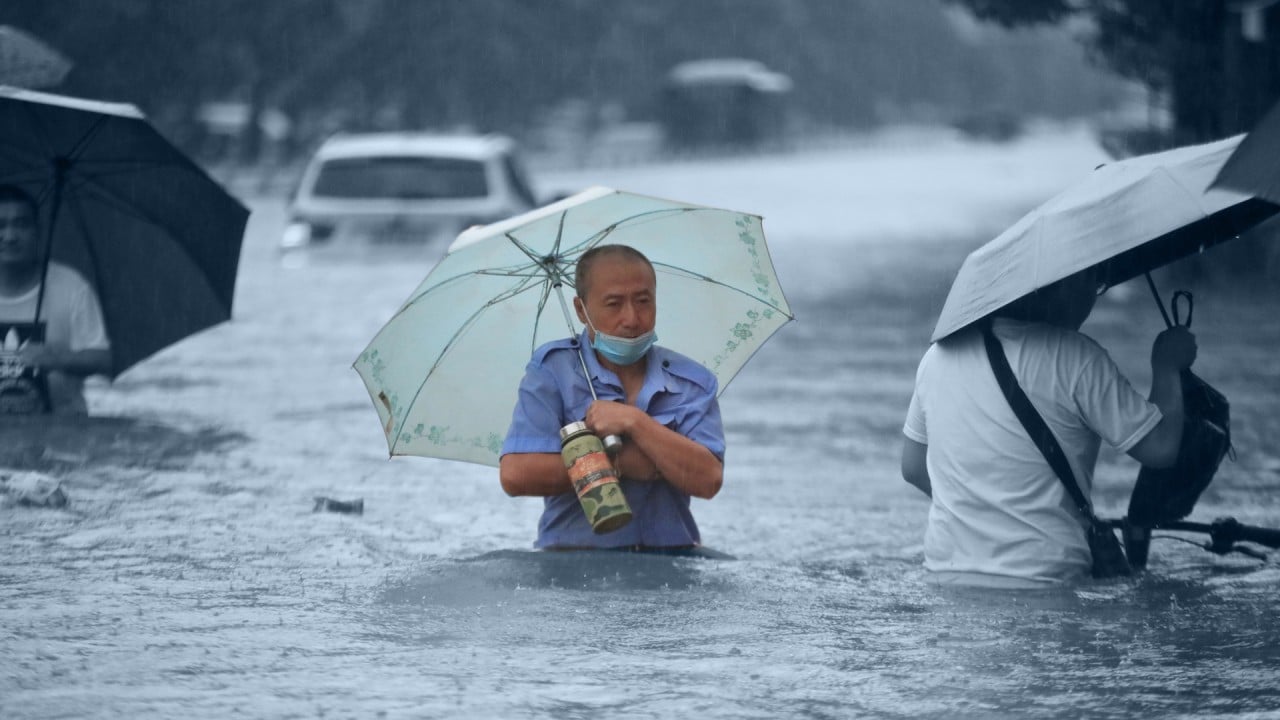 06:55
What is China doing about climate change?
What is China doing about climate change?
Li Yan, chief representative of Greenpeace China, said tackling
climate change
would require "a holistic, profound and systemic transformation".
"This framework … shows that actively responding to
climate change
has been deeply integrated into China's long-term development vision," she said. "There have been concerns over China's low-carbon transition process since the [recent] power crunch. The release of the guiding document again confirms China's determination to tackle
climate change
."
According to the guiding document, China's oil consumption is expected to reach a plateau during 2026-30. It also calls for the installed capacity of coal-fired power plants to be strictly controlled, and for the upgrade and power flexibility retrofitting of existing coal power generators to be sped up to better meet peak demand.
In addition, the guiding document calls for a cap to be imposed on carbon emissions. China currently does not have an absolute cap on carbon dioxide emissions. Instead, it uses carbon intensity as a means to measure emissions. It aims to reduce carbon intensity by 18 per cent by 2025 from last year's level.
"Imposing a cap on carbon emissions is very important," said Ma Jun, director of the Institute of Public and Environmental Affairs, a Beijing-based non-government group. "Without a cap, the peak could be very high and that would impact the emissions reduction work in the next three decades."
He added that the two documents were important because they were the policy preparation for translating China's climate targets into action.
"It is China's contribution to a successful climate conference in Glasgow," Ma said. "Not only are the new commitments important – how to implement the commitments is also critical."