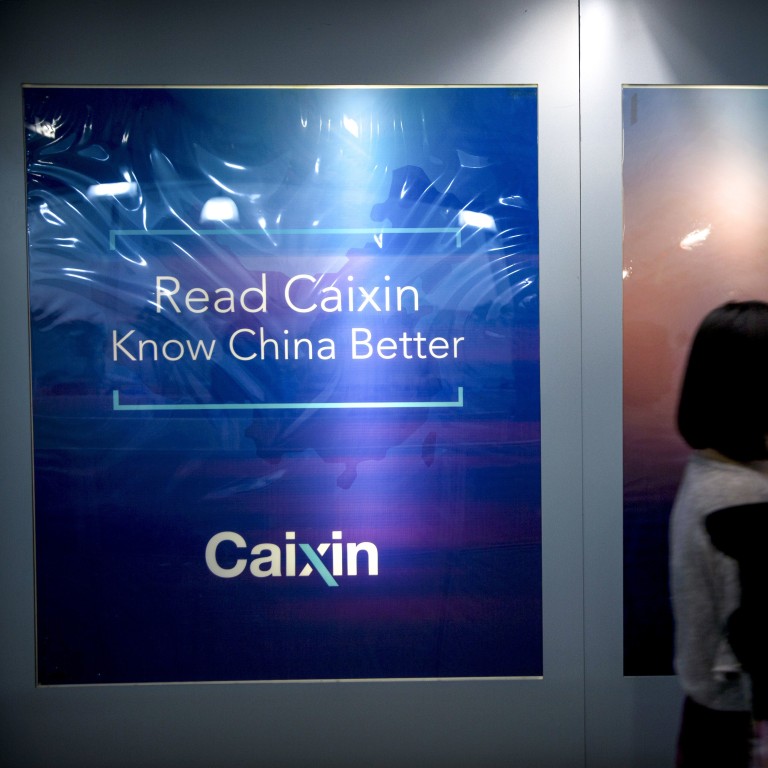 Chinese news groups warned of penalties for internet information violations
Media outlets could be dropped from approved provider list over 'information security accidents', official says
Inclusions and exclusions from the list will be reviewed periodically, he says
"For those who are already on the list of approved sources, if there are violations of laws or regulations, or information security 'accidents', internet regulators will suspend their qualifications," Xie Dengke, head of content at the Cyberspace Administration of China, said in Beijing.
Xie did not say what would qualify as an information security accident.
After the suspension period, the news source's qualification will be reviewed for formal revocation or restoration to the approved list.
During the suspension and review periods, any sites that carried content from such sources would face punishment, he said.
Xie's comments followed the administration's release last month of a "white list" of news outlets whose content can be carried by other media.
The list included 1,358 news outlets but excluded some of the more well regarded mainland Chinese news organisations, including Caixin, The Economic Observer, Caijing magazine and the 21st Century Business Herald.
Caixin is a financial outlet known for its investigative reporting and was on the previous list released in 2016.
The list not only includes Chinese newspapers, magazines, news services, television networks and radio broadcasters, but also a large number of official social media accounts run by governments, Communist Party organs and their local branches.
Xie said the list was subject to periodic updates, based on the performance of the approved news outlets, and news organisations that were not on the list could apply for inclusion.
He made the remarks as part of an announcement that Beijing would host the China Internet Civilisation Conference later this week.
Administration deputy head Sheng Ronghua said Chinese authorities would use the conference to present the country's vision and experience in internet governance.
The one-day conference will include seven subpanels, including one on the "construction" of online content, one on the responses to challenges of cyber "ecology" and one on algorithms.
China has a strict and complex registration and accreditation system for its journalists. Reporters with mainland-based news organisations are required to take specific courses and tests before they can obtain their accreditations, which are subject to annual review.
All news organisations also need to be approved by news regulators.
The CAC has over the years rolled out more restrictions on the dissemination of news articles on the internet.
In a directive last week, the National Development and Reform Commission, the country's top economic planner, underlined a ban on private capital in news organisations.
The ban was expanded to include involvement of "non-public capital" in "hosting news forums or award presentations".
The restrictions are part of a broader push to prevent private capital influencing public discourse, with a number of senior officials pledging to stop the "irrational expansion of capital" across sectors including the internet.