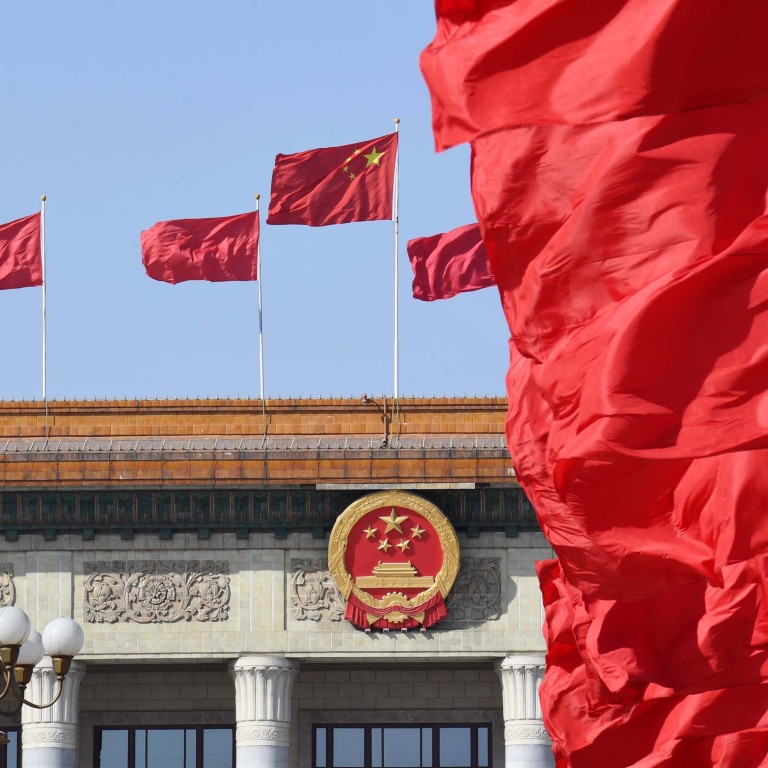 Top Chinese law official warns of major threat from external forces
Chen Yixin says outside pressure one of seven challenges facing the country
Warning comes as China tries to ensure stability for this year's Communist Party national congress
A senior official in China's top law enforcement body singled out pressure from external forces as a major threat to the country on Sunday, saying it complicated the country's political and legal activities.
"Containment and suppression of China by external forces is a major threat," Legal Daily quoted him as saying, without elaborating.
Beijing has repeatedly warned against any external attempt to stoke a "colour revolution" to endanger its security.
Chen also said the overriding task for the political and legal system was to ensure the smooth running of the Communist Party's national congress, which is expected to take place in autumn and usher in changes to the country's leadership for the next five years.
To do this, political security and public security would have to be maintained, Chen said, echoing previous calls from Beijing for social and economic stability to be the priority in the lead-up to the congress.
Ensuring stability also meant guarding against financial risks that could have ramifications beyond the economy, he said.
Beijing has sounded that alarm about strong economic headwinds this year and shifted focus from financial discipline to shoring up growth – all the while keeping a close watch on the risk of defaults in the property sector from fuelling systemic problems.
At the meeting, members of the commission also pledged to ramp up judicial enforcement against monopolies, among other areas, and improve relevant legislation.
The commission said it was necessary to break up industry monopolies, counter regional protectionism, overhaul procedures to remedy wrongful property rights cases, and protect and encourage private entrepreneurs.
As part of Beijing's long-standing efforts to protect its interests overseas, the commission said it would strengthen legislation related to those interests and make cooperation on enforcement a bigger part of Beijing's foreign relations agenda.
Other areas discussed included the implementation of laws in drug safety, the environment, public transport and production safety. More efforts were needed in relations to personal rights, property rights and the protection of private information.
The meeting also said that the political and legal forces made gains against internal corruption.
Senior officials including former vice-minister of public security Sun Lijun and heads of local enforcers have since been expelled from the party and punished.