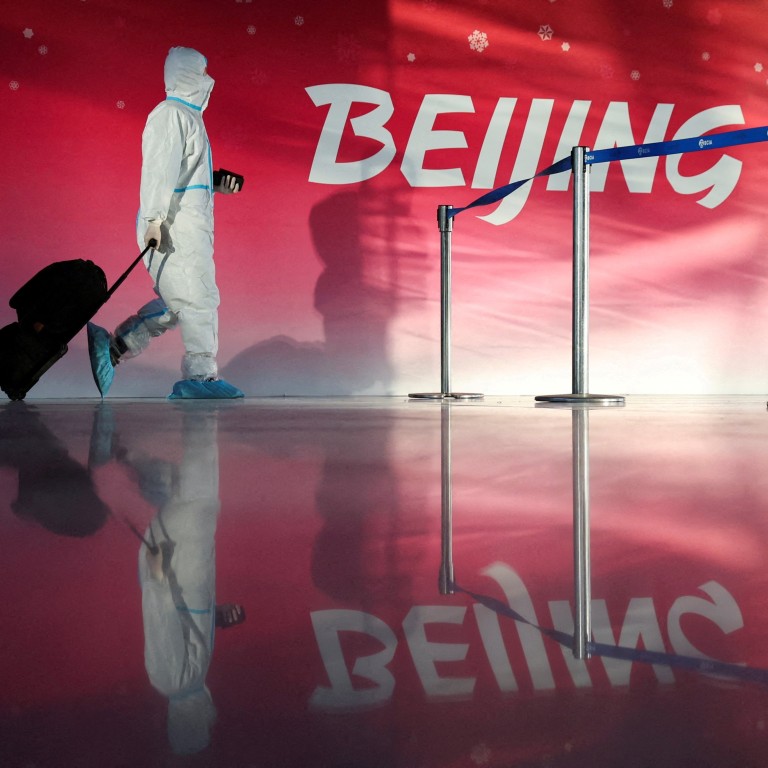 Beijing housing compounds in lockdown as more Covid-19 cases surface
Residents in two more districts restricted to their homes and will be tested daily
More infections also reported inside the Winter Olympics bubble
Beijing reported more than 20 new
Covid-19
cases over the weekend with just days to go until the start of the Winter Olympics.
According to the city's health commission, 23 new symptomatic cases were reported in the capital on the weekend, including three on Sunday, taking the total to 108 since the outbreak began two weeks ago. No new asymptomatic cases were reported.
Authorities have locked down housing compounds in Fengtai district and the Anzhenli neighbourhood in Chaoyang district over the last few days. Residents are not allowed to leave their compound and will be tested daily.
The city has set up 400 points for coronavirus testing.
Cases within the
Winter Olympics
"bubble", which are counted separately, have also been growing.
Games organisers reported 37 new infections among athletes arriving at the airport or within the event's bubble, taking the total to 176 since January 23.
The Games, which opens on Friday, will be held within a
strict "closed loop" system
separating Olympic athletes, officials, journalists and workers from the local population. The participants will be tested daily to prevent infections leaking outside the bubble.
China has implemented tough restrictions and mass testing as part of its strict zero-Covid policy to stop the spread.
In all, 40 new community infections and 18 imported cases were reported nationwide for Sunday, according to the National Health Commission.
Of the 40 local cases, 24 were in the eastern province of Zhejiang and 11 in the northern municipality of Tianjin.