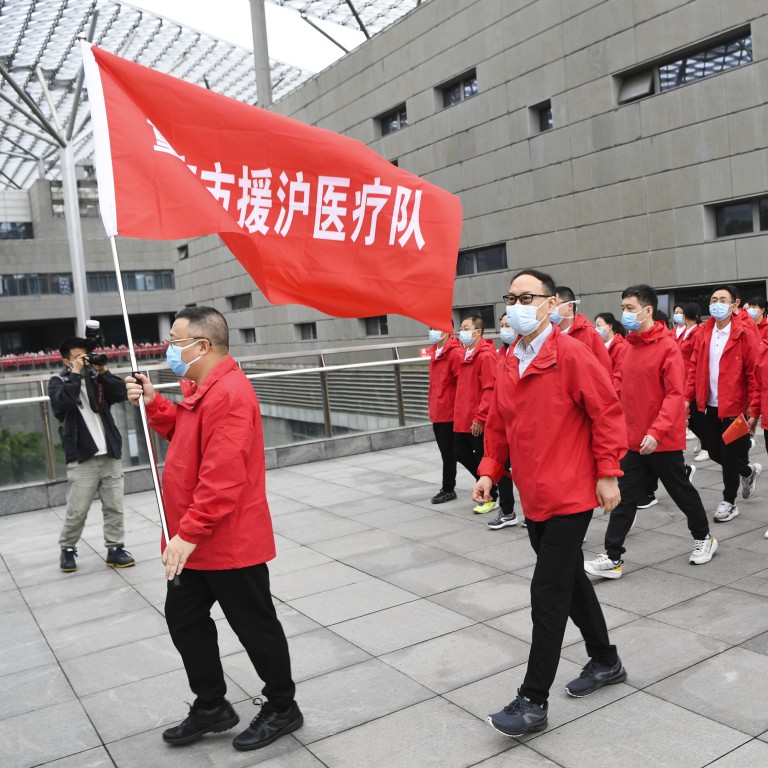 As China's Covid-19 lockdowns snarl supply chains and spark protests from foreign firms, will zero tolerance pass the test?
As many as 73 of China's top 100 cities are under some form of lockdown as the country battles its worst outbreak of the pandemic
With jobs and economic data at stake months ahead of a key Communist Party congress, the impact, if any, on the stringent rules remains to be seen
Anxiety was getting the better of Xiao Ke. The trading company owner from Hangzhou was supposed to have delivered a Greece-bound cosmetics shipment to Shanghai earlier this month for customs clearance. But there had been no truck services available for weeks.
That is because
Shanghai has been
under near total lockdown since last month, as authorities stick with a "dynamic zero" Covid-19 strategy to contain the country's worst wave since the pandemic hit in early 2020, and provinces next to the eastern logistics hub scramble to block transport links to cut off virus transmission chains.
Xiao thought about Ningbo, another port city some 150km (93km) from Hangzhou, in the same eastern province of Zhejiang. But then Ningbo was under partial coronavirus lockdown, and its stringent and complicated quarantine requirements were a deterrent for all the truck drivers Xiao contacted.
In the end, he had to send the goods 1,300km away to Beijing, from where they would be flown to Athens. "The eastern land transport system
has become paralysed
. I had to go northward. The change cost me an extra 3,000 yuan (US$471) and a 10-day delay," he said.
"Given that the goods are only priced at US$4,000, the cost increase is significant," he said. "If the supply chain disruptions continue, I'm afraid … small businesses like mine will find it hard to survive."
Mainland China has reported more than 380,000 local infections since March, with financial hub Shanghai and the northeastern province of Jilin the worst hit. Jilin has logged over 60,000 infections since early last month, with the whole province effectively sealed off since March 14.
While the Covid-19 situation elsewhere in the country is more or less stable, authorities have placed an
unprecedented 73 out of the 100
largest Chinese cities under some form of lockdown since March 1.
T
he fear is that the highly transmissive Omicron variant driving the current wave will spill over into new areas and make caseloads soar if strict preventive measures are not speedily introduced, as happened with Shanghai before a partial lockdown came into effect on March 28.
The commercial heart of China had escaped relatively untouched by Covid-19 for two years, held up as a "model city" for the national zero-tolerance stance against the pandemic. However, that success is now being severely tested by Omicron, with case numbers
refusing to abate
.
The locking down of more than 70 cities, which account for more than half of China's gross domestic product, is expected to deal a heavy blow to the economy and is disrupting global supply chains, sparking widespread outcries from the business community for authorities to re-examine their zero-Covid policy for economic sustainability.
In an
April 8 letter
to Vice-Premier Hu Chunhua, the European Union Chamber of Commerce in China implored the Chinese leadership to take a different course of action against Omicron, saying the "old toolbox of mass testing and isolation" did not seem to work against new challenges.
"The Omicron variant is posing new challenges that seemingly cannot be overcome by applying the old toolbox of mass testing and isolation, and the social and economic costs of applying increasingly stringent measures to achieve this are rapidly mounting," chamber president Joerg Wuttke said in the letter.
The current measures were "causing significant disruptions, extending from logistics and production all the way along the entire supply chain within China", he added.
Shanghai's infection tally since March 1 has crossed 300,000, having set new daily records for much of the last week. Shops and supermarkets are closed in the locked down city of 25 million. The banks, factories, the local stock exchange, airports and seaports that continue to operate are functioning in "closed loops", where workers are required to live on-site to ensure zero contact with outsiders.
Other cities have tightened border controls, often rejecting or quarantining people travelling from places reporting local outbreaks.
A team of analysts from top universities in mainland China, Hong Kong and the US studied the economic costs of the dynamic-zero strategy. In their paper released on April 3, the five economists estimated that a month-long full-scale lockdown of China's four largest cities – Beijing, Guangzhou, Shanghai and Shenzhen – would reduce their real GDP by 61 per cent and dent the national real GDP by 8.6 per cent.
Based on China's US$17.7 trillion GDP last year, an 8.6 per cent loss in economic output would amount to a hit of US$152 billion, equivalent to Hungary's total GDP in 2021.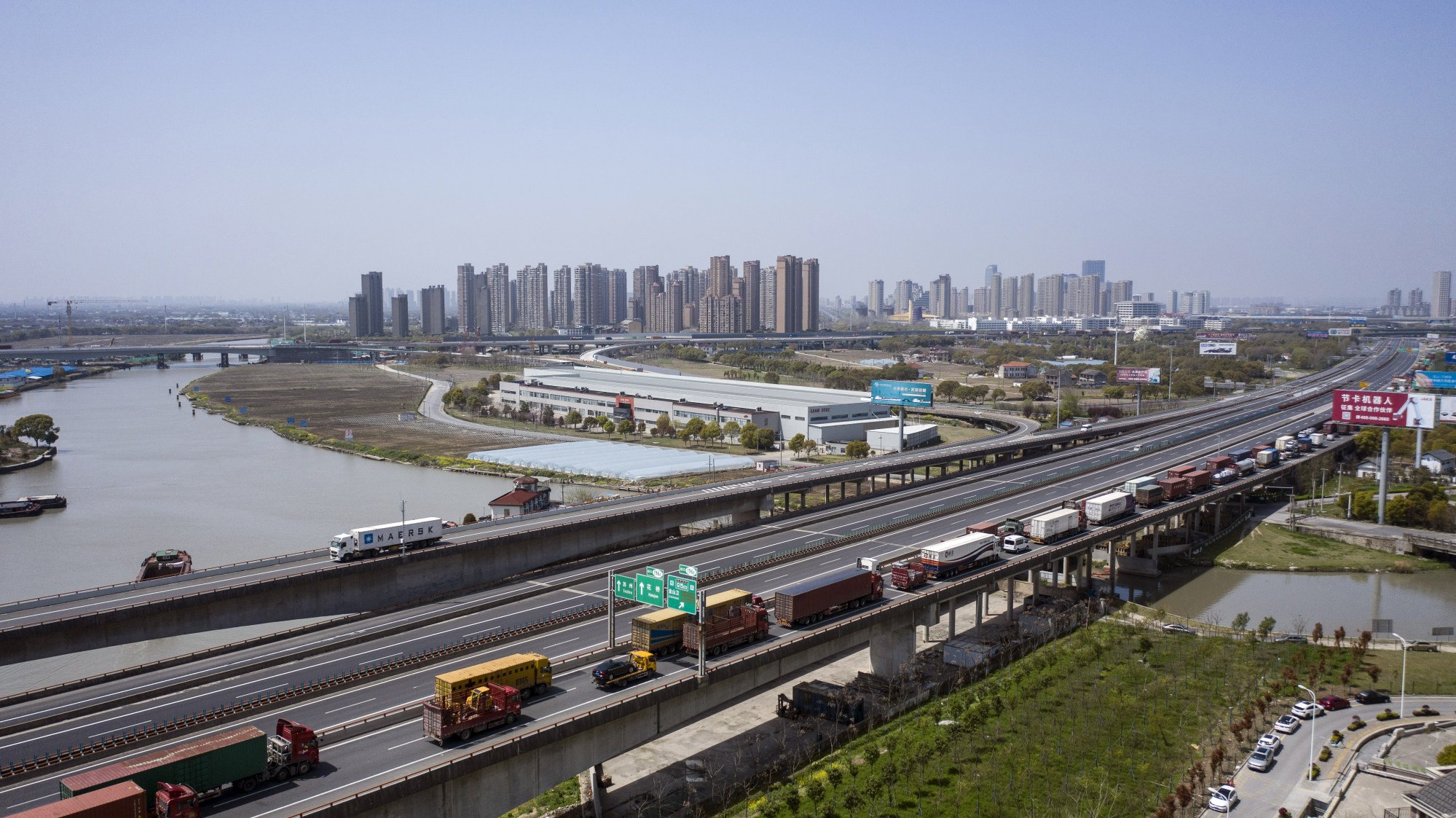 While most parts of Shanghai are still under lockdown with the pandemic showing no sign of abating, the southern factory hub of Guangzhou last Monday halted most arrivals and banned residents from leaving altogether, after 23 local cases were detected the week before.
This came after Shenzhen, Guangzhou's neighbour in Guangdong province,
went into full lockdown
for a week in mid-March to quash cross-border spillovers from Hong Kong, which was then battling a surge in infections. The southern tech hub has since been countering on-off outbreaks with dynamic area lockdowns.
Capital city Beijing, and most other parts of the country have reported a limited number of cases, but authorities still introduced their strictest measures since early 2020 as the country
sticks with its "dynamic clearance" strategy
, including more curbs on arrivals and wider quarantine regulations, making many observers forecast a worse-than-expected economic landscape this year.
China set its GDP growth target at "around 5.5 per cent" for this year, a goal many economists forecast is unlikely to be reached under the current pandemic policy.
"Surging Omicron cases and the ramped up zero-Covid strategy have resulted in heavy economic costs," Nomura economists wrote in a research note on Thursday, flagging a "rising risk of recession" as they noted the worsening logistics crunch, factory shutdowns, stumbling home sales, families scrambling to stock up on food and private companies prioritising survivorship over expansion.
"China, the world's second-largest economy and the largest manufacturer, has been facing a rising risk of recession since mid-March. We believe global markets continue to underestimate the impact, likely owing to the majority of focus on the Russian-Ukraine conflict and US Fed rate hikes," they wrote.
"We believe an adjustment of the current Covid strategy is key to growth recovery in coming months."
On Wednesday, the Beijing-based Caixin media group reported that effective from Monday, eight major cities – including Shanghai, Guangzhou and Chengdu – would launch a four-week pilot scheme to lower centralised quarantine requirements from 14 to 10 for overseas visitors and residents under home quarantine. The report was later retracted.
During a visit to the southern island province of Hainan the same day, President Xi Jinping declared that "prevention and control work cannot be relaxed", thus
reaffirming
the government's zero-tolerance approach to the public health crisis.
Economists widely expect China to maintain this stringent policy in the lead-up to the Communist Party's 20th national congress this autumn, when Xi is expected to secure an unprecedented third term as party general secretary while the rest of the top leadership undergoes a major reshuffle.
"I think we will have to wait and see," George Magnus, a research associate at Oxford University's China Centre, said. "There is little question though that the leadership seems to have distanced itself from what's going on in Shanghai and in the country, and that it must be worried about the squeeze on an already enfeebled economy.
"It probably cares enough about the 5.5 per cent GDP target not to abandon it, but it's likely to be realised only by massage and stimulus manipulation," he said.
Premier Li Keqiang recently held discussions with entrepreneurs, experts and local officials on how to shore up the economy after acknowledging "
more-than-expected
" headwinds. He also pledged new
policy support
after introducing tax rebates for sectors hit hard by the pandemic.
Meeting economic officials from five provinces including prosperous Guangdong and Zhejiang on Monday, Premier Li asked
local authorities
to double their efforts in keeping jobs and prices stable.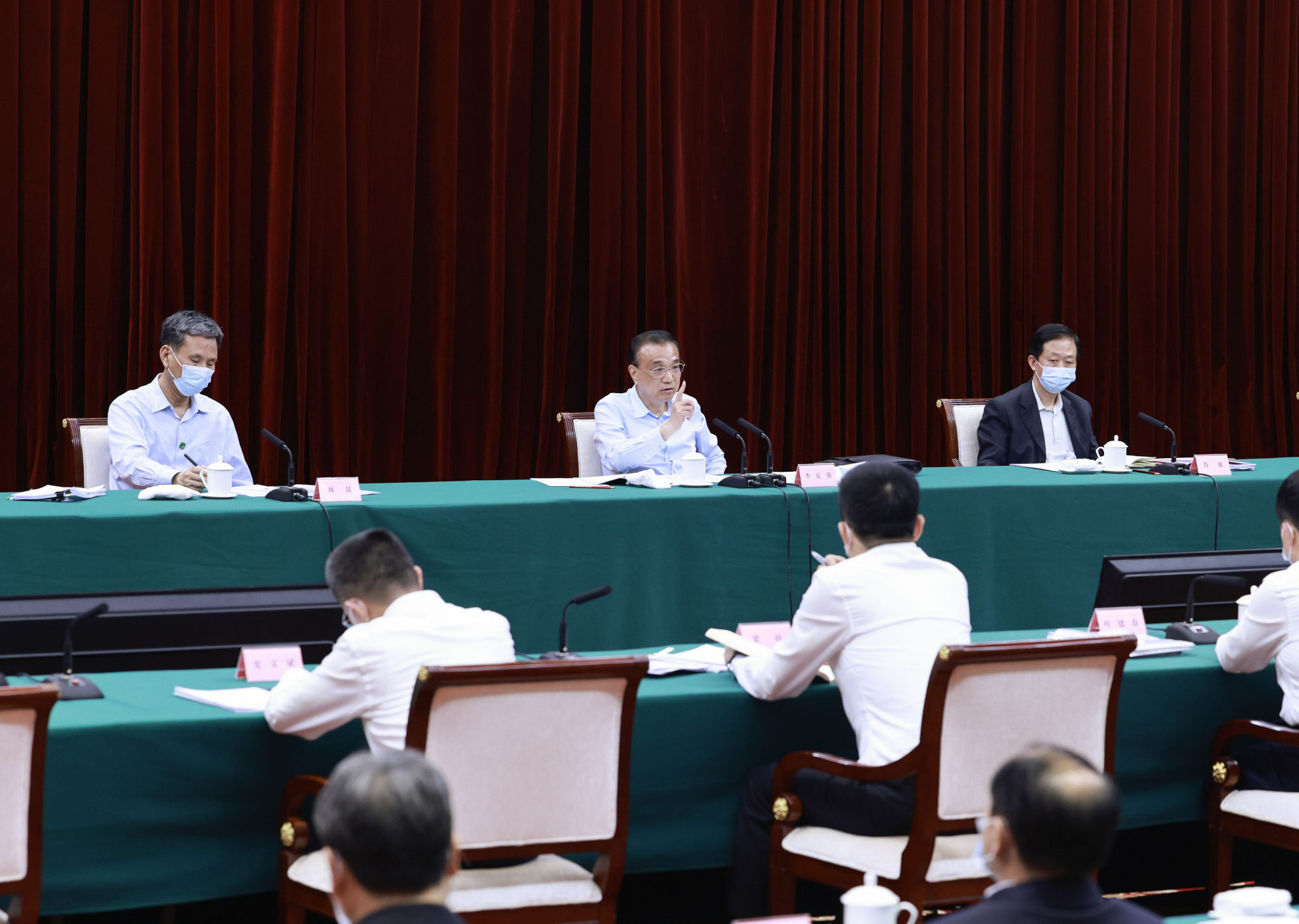 At the annual national parliament meeting last month, Li had pledged to fine-tune the zero-Covid response to minimise disruptions to the economy and livelihoods. Diagnosis and treatment protocols had been altered, including treating mild and severe cases differently, allowing rapid antigen tests to confirm infection and installing a more efficient hospital discharge policy.
However, after Shanghai failed to contain the outbreak despite targeted quarantine measures, authorities seem to have again tilted towards strict zero-Covid implementation.
"If it looks as though employment is going to falter badly, I could see a much more significant shift in government policy," Magnus said. "Otherwise, I don't see the government as flexible enough to bend, given its obsession with economic and financial stability, which is basically about control, and with trying to insulate China against Covid, the effects of the war in Ukraine, property and private sector risks, and the threat of secondary sanctions."
"This policy of insulation may of course leads precisely to the employment outcomes China most wants to avoid. So there is a tipping point, it's just not here yet," he said.
China's surveyed urban unemployment rate is under the spotlight with first-quarter economic figures due on Monday. Joblessness is widely expected to spike in the services sector, with many internet companies slashing workforces after an industry crackdown last year.
Back in Hangzhou, Xiao said he planned to fire half of his 20 workers as export prospects looked gloomy.
"Many long-time clients in Europe have told me that they will not place orders this year, as consumers cut spending in response to the Ukraine war," he said.
"Domestically, while the central government has been calling for opening provincial borders to facilitate logistics, local governments are slow to remove the barriers because their top priority is zero Covid cases.
"Too much bad news this year."