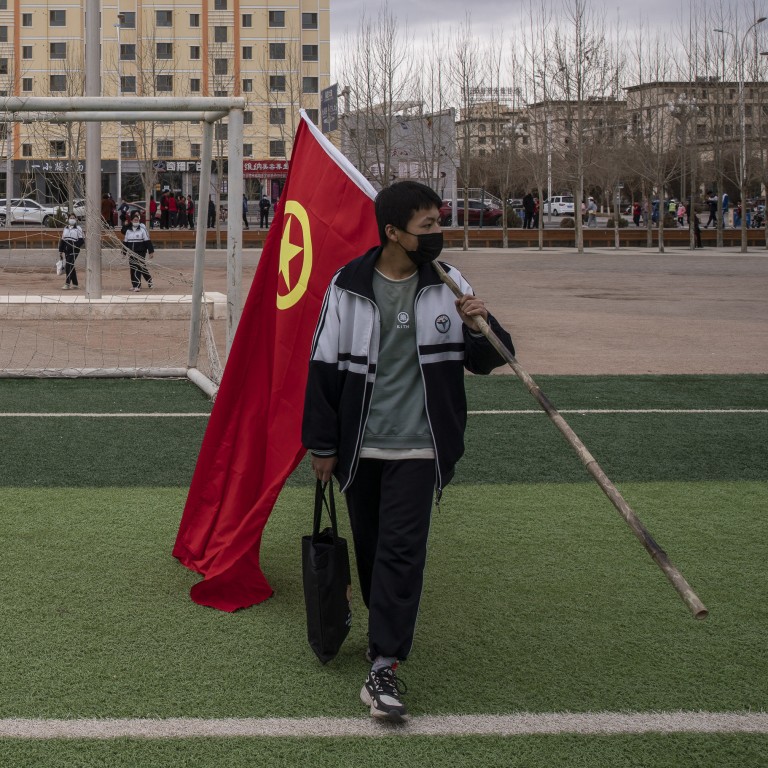 Reshaping of China's Communist Youth League gives insight into party resilience
In its 100-year history the world's largest political organisation for young people has seen its influence rise and fall
The league's transformation shows how far the party is willing to go to unify the country's youth and ensure its survival
For decades, the Communist Youth League of China fiercely butted heads with the
ruling party
before gradually evolving into a key career springboard for state leaders.
Today, the century-old league stands reshaped as a modern
United Front
machine – trying to capture the pulse of Chinese youth with
NFTs
(non-fungible tokens), rap videos and even dating services.
While the transformation shows just how far the Communist Party is willing to go to unify young people and ensure its survival, analysts say the rise and fall of the youth league offers valuable insight into the party's resilience during its tumultuous history.
At its peak in the late 2000s, the youth league – described in its constitution as the party's assistant and reserve army – was twice the size of the world scouting movement, with around a quarter of all Chinese nationals aged between 14 and 28 as members.
A revamp in 2016 after President Xi Jinping's rise to power saw membership fall by about one-fifth – from more than 90 million in 2012 to about 73.1 million last year, according to the latest official data.
Konstantinos Tsimonis, a lecturer in Chinese society at King's College London's China Institute, said the league remains a powerful organisational tool and a mechanism of political and generational control.
"Although its membership has significantly decreased under Xi, it is still the largest youth political organisation in the world, with branches throughout China's education system, national and local government," he said.
Based on the model established by the former Soviet Union, the youth league is the most politically distinctive of China's mass organisations but its power has ebbed and flowed with the country's changes over the past 100 years.
From 1936 until the end of the revolutionary war in 1949, the league was disbanded amid concerns that it was setting itself up as a "second party".
When it was reinstated in 1949, its development and accumulation of power was intentionally limited, according to an article published last year on the league's institutional changes, influences and historical junctures.
Authors Tsai Wen-Hsuan, of Academia Sinica's Institute of Political Science, and Liao Xingmiu, from Jinan University's School of International Studies, pinpointed 1982 and 2016 as critical junctures in the league's history.
The 1982 Opinion on Age Issue fast-tracked youth league members into positions of power within the party – most notably former party secretaries Hu Yaobang and later Hu Jintao, who both served as first secretaries in the league.
It was a return to political clout after the turmoil of the Cultural Revolution, when the league was almost hounded out of existence in favour of the Red Guards, before resuming its activities in 1978.
"However, it was also during this period, when the [youth league] was extremely powerful that many of its cadres tended to neglect youth work, mainly because they saw the league as a gateway to promotion," Tsai said.
Jerome Doyon, a researcher with the Ash Centre at Harvard Kennedy School, said the promotion system through the league had given an age advantage to cadres who started early and could reach high-ranking positions more quickly before transferring to leading party-state roles.
"This Chinese specificity – that was not seen in other communist regimes – allowed the CCP to renew its elites while at the same time selecting and grooming young people from early on to ensure their loyalty. This has been a central factor in the CCP's resilience," Doyon said.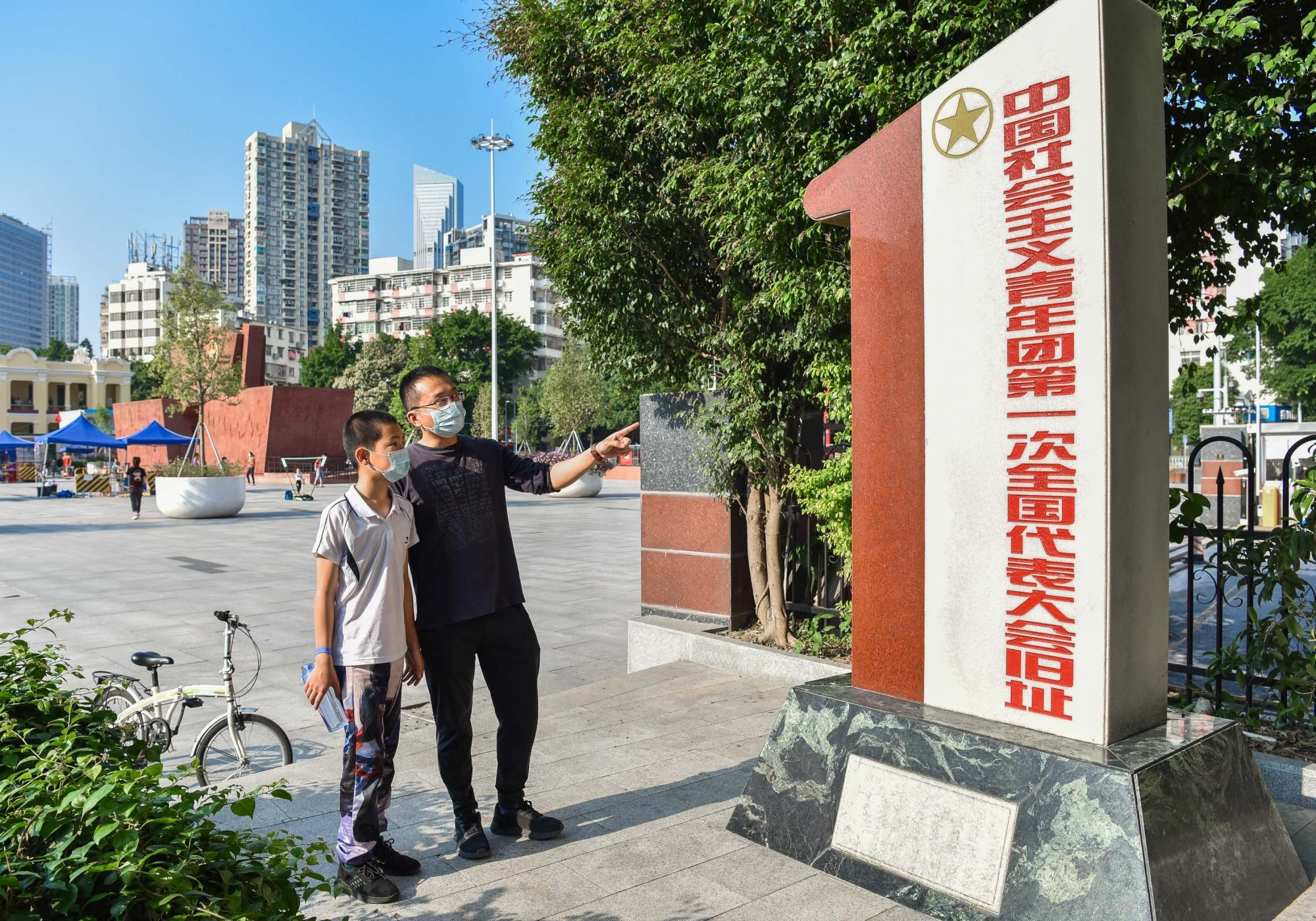 That changed in 2016, when a reform plan under Xi restricted opportunities for youth league cadres to transfer to leading positions in the party and government, as well as demanding a return to focus on youth work.
In the same year, former youth league head Ling Jihua was jailed for life in 2016 for taking bribes, abuse of power and illegally obtaining state secrets.
Doyon said Xi's reforms to the league were aimed at limiting its role in political recruitment.
"This recent change under Xi echoes what happened in the late 1950s, as the CYL's 'reserve force' role was removed from its charter to downplay its role in political recruitment and emphasise the CCP's superiority over the league," he said.
Rana Mitter, a professor of history and modern Chinese politics at the University of Oxford, said the youth league, traditionally one of the most politically influential groupings within Chinese politics, presented a dilemma for the top leadership.
"On the one hand, keeping its influence under control is important to prevent any challenge to the current leadership – traditionally the so-called tuanpai element provided a powerful factional challenge within the leadership circles," he said.
"On the other hand, the [league] has previously proved a powerful vehicle for non-elite cadres to rise, a phenomenon that is essential to show that the new stress on reducing inequalities in society is real. It's a balancing act."
At an event last week to celebrate the youth league's centenary, Xi spelt out his vision for the next generation of party elites, which included intense political training and the nurturing of a pragmatic and responsible work style.
They "should actively draw closer to the party, set it as their goal to become a qualified party member and take pride in achieving [this]", he said.
According to Doyon, the youth league remains a central mass organisation of the party, in charge of mobilising youth and training socialist successors.
"In his recent speech Xi stressed the ideological educational function of the organisation, describing the league as a school to learn about 'socialism with Chinese characteristics and communism in practice'," he said.
The experts largely expect the youth league to continue developing its political education activists on campuses and to mobilise political influence over social media platforms.
"The [league] is very active online and on social media to renew its image. It is particularly active on platforms popular among teenagers, such as the video platforms Douyin and Bilibili, where the league has more than 11 million followers," Doyon said.
Tsimonis said he expects the youth league to remain the party's "faithful assistant and reserve force" as well as a "school of communism for aspiring cadres".
However, he also noted the league's struggle to engage young people in a meaningful way. "Youth culture in China is way too diverse for any party-led organ to dominate," he said.
"But the CCP's nationalist message that the league carries, among many other channels, is powerful and seems to appeal to a significant [number] of young people."