Taiwan
Get more with myNEWS
A personalised news feed of stories that matter to you
Learn more
Taiwan's Kuomintang keeps it in the family by choosing Chiang Kai-shek's great grandson to run for Taipei mayor
Wayne Chiang has pledged to bring the KMT's 'blue skies' back to the island's capital, where he is the early front runner
However, political observers say he will still face a formidable challenge from the ruling DPP's Chen Shih-chung and the city's deputy mayor Huang Shan-shan
The great grandson of the late
Kuomintang
leader
Chiang Kai-shek
has been selected as the party's candidate to become the next mayor of Taipei.
But
Wayne Chiang Wan-an
, a KMT legislator in Taiwan's parliament, still faces a long battle and will need to beat some formidable foes.
"Wan-an is a rising star today and tomorrow," Chu said. "He will start a new chapter in Taipei."
Chu said he also believed Chiang's influence could help other KMT candidates standing in November's local elections.
In response, Chiang said he would do his best "to bring the blue sky back to Taipei", referring to the KMT emblem of a white sun in a blue sky.
The KMT used to control Taipei, where voting patterns should favour the so-called pan-blue camp which supports a conciliatory policy towards mainland China and opposes independence of the island.
However, it lost the city to independent candidate, Ko Wen-je, a doctor who had support from the independence-leaning Democratic Progressive Party in 2014. Ko was also re-elected in 2018, with the help of the mainland-friendly People First Party. Ko later founded the Taiwan People's Party.
The US-educated Chiang, who previously worked as a business lawyer in the United States, returned to Taiwan in 2013. He entered politics in 2016 by winning a seat in the legislature for the KMT representing a Taipei constituency and was re-elected in a landslide victory in 2020.
The son of former foreign minister John Chiang and grandson of Chiang Kai-shek's son and successor Chiang Ching-kuo, Wayne Chiang has proved a popular legislature with a clean, hard-working public image.
"Taipei has long been a city I am proud of … But in recent years, Taipei has been losing its population, and its citizens have been seeing their incomes cut, infrastructure stagnate and international visibility reduce. This is the time to make an important decision about the future of Taipei," Chiang said after accepting his nomination on Wednesday.
Addressing the latest spike in Covid-19 cases, Chiang criticised the authorities for failing to prepare well ahead of time, resulting in a record number of domestic infections and deaths.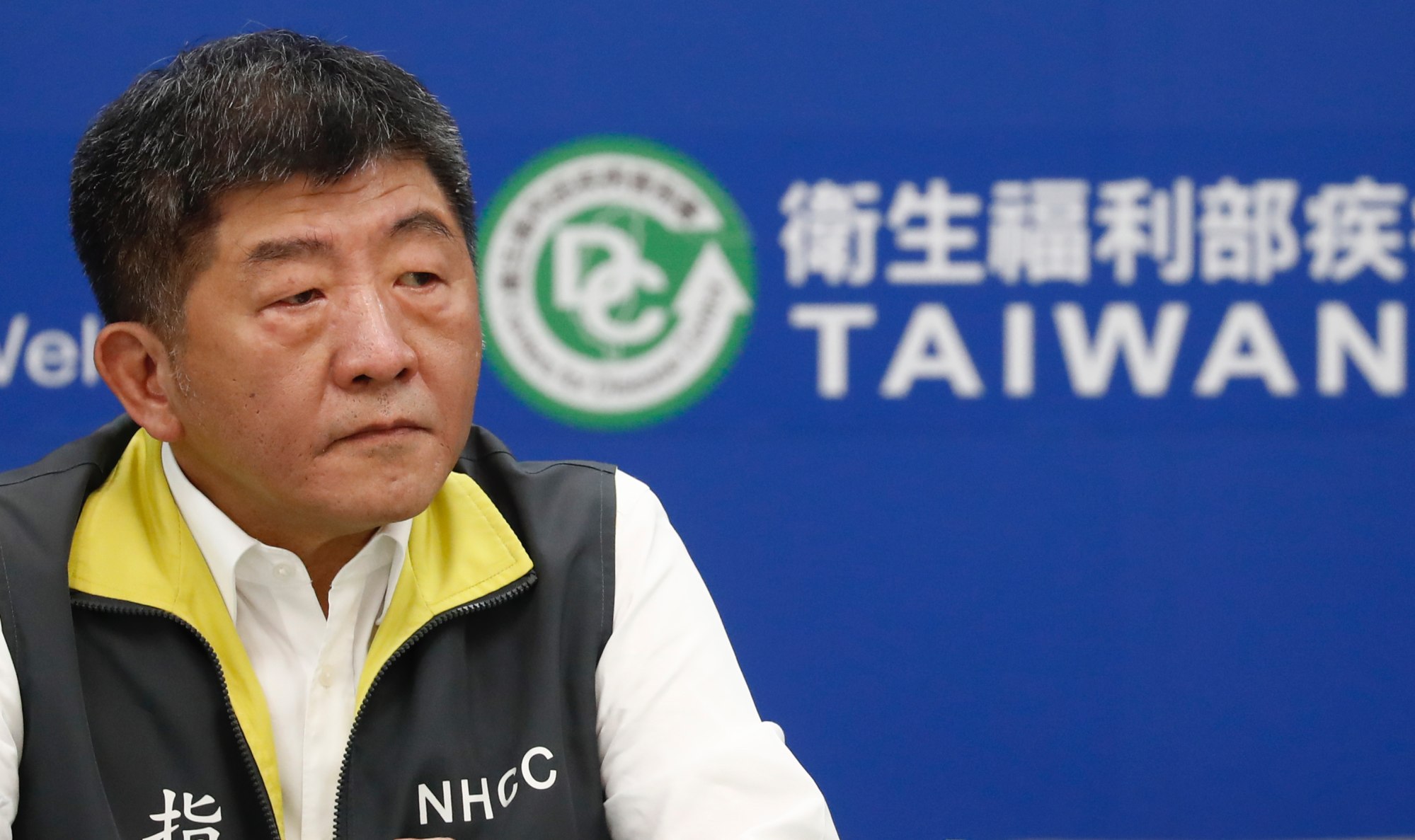 This year the island has recorded over 1.6 million domestic infections with 931 deaths about half of which were in Taipei.
"What we need is not political rhetoric, but someone who can roll up his sleeves and get down to work," he said.
Despite his popularity, it will not be an easy battle for Chiang as he is expected to face such strong competitors as Health Minister Chen Shih-chung and incumbent deputy Taipei mayor Huang Shan-shan.
"Chiang most likely will face Chen Shih-chung, who has enjoyed high popularity in the past two years for leading Taiwan in containing the Covid-19 pandemic," said Max Lo, a researcher at Tamkang University's Centre for Advanced Technology in New Taipei.
"Huang, who has created an impressive image in Taipei for helping the city tackle the pandemic and is familiar with Taipei city affairs, also has a relatively fair chance of capturing the city's top post."
The latest opinion survey released by the NOWnews online network on Wednesday showed Chiang was well ahead of Chen with 51.35 per cent of support from Taipei respondents compared with Chen's 10.84 per cent, and Huang's 16.22 per cent.
But another survey by Apple Online showed 48.8 per cent of the respondents from across Taiwan supported Chen, with 38.5 per cent backing Chiang and 10 per cent Huang.
The ruling Democratic Progressive Party has yet to name its nominee for the Taipei mayor. However, a party source said President Tsai Ing-wen, who doubles as DPP chairwoman, had opted for Chen and was likely to announce his candidacy next month after the latest outbreak subsides.
Meanwhile, Huang is yet to announce her intentions. "Taking care of our citizens is my job and my responsibility. Taipei has had more than 220,000 Covid-19 cases, with 8,000 to 9,000 cases every day," she said when asked on Wednesday whether she would run.
"From dawn to dusk we are focusing on the pandemic, not on the local elections."