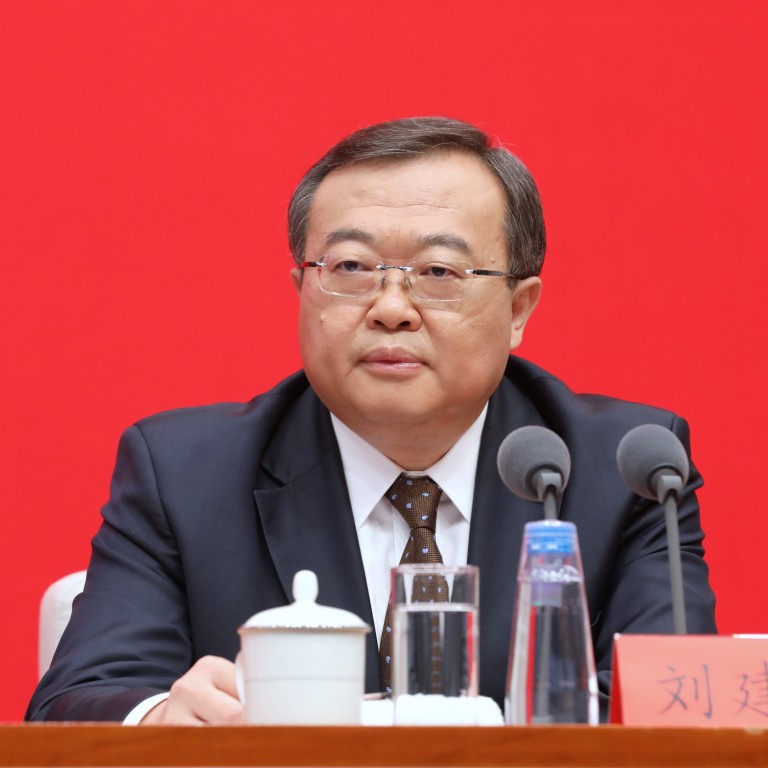 Exclusive
Chinese foreign ministry veteran tipped to take up top propaganda job
Once a strong contender to be the next foreign minister, Liu Jianchao now appears destined for the State Council Information Office, a source says
The speculation comes as the country tries to counter Western perceptions on a range of issues, from the South China Sea to Xinjiang
A veteran diplomat has become a front runner to head the Chinese government agency responsible for foreign propaganda and liaising with foreign media, a key post in the country's narrative war with the West.
Liu Jianchao, who twice headed the foreign ministry's information department, is likely to be promoted to head of the State Council Information Office, according to a government source familiar with the discussion.
The office's present chief, Xu Lin, 58, is expected to be appointed head of the National Radio and Television Administration, which oversees China's television and radio stations.
The source declined to be identified as they are not authorised to speak to the media. Announcements about the changes are expected to be made soon.
Liu, 58, is deputy director of the Central Foreign Affairs Commission, the Communist Party's foreign affairs body. He has spent more than a decade as a foreign ministry spokesman – first from 2001 to 2009 and again from 2014 to 2015. He was also assistant minister of foreign affairs during his second stint.
He had been seen as a strong candidate to succeed Foreign Minister Wang Yi, 68. If he does take up the SCIO position, it will leave open the question of who will become China's next foreign minister.
The SCIO appointment is one of a number of changes expected in the State Council, China's cabinet, as authorities seek to reshape international perception of the country by appointing diplomats well versed in foreign languages and culture to top propaganda posts.
China has been at odds with the West over a wide range of international issues in recent years – from the South China Sea, Taiwan, and the origins of Covid-19 to trade, Ukraine and alleged human rights abuses in Xinjiang.
Among senior diplomats, Liu has an unusual background in that not much of his career has been overseas. Apart from stints as ambassador to the Philippines from 2009 to 2011 and to Indonesia from 2011 to 2013, he has spent little time abroad.
The SCIO, formerly known as the Central Office of Foreign Propaganda, organises press conferences for central government officials, releases a wide range of "white papers" on Chinese government positions, liaises with foreign media and directs domestic media groups on their international news coverage.
The office is also part of the government's internet censorship apparatus.