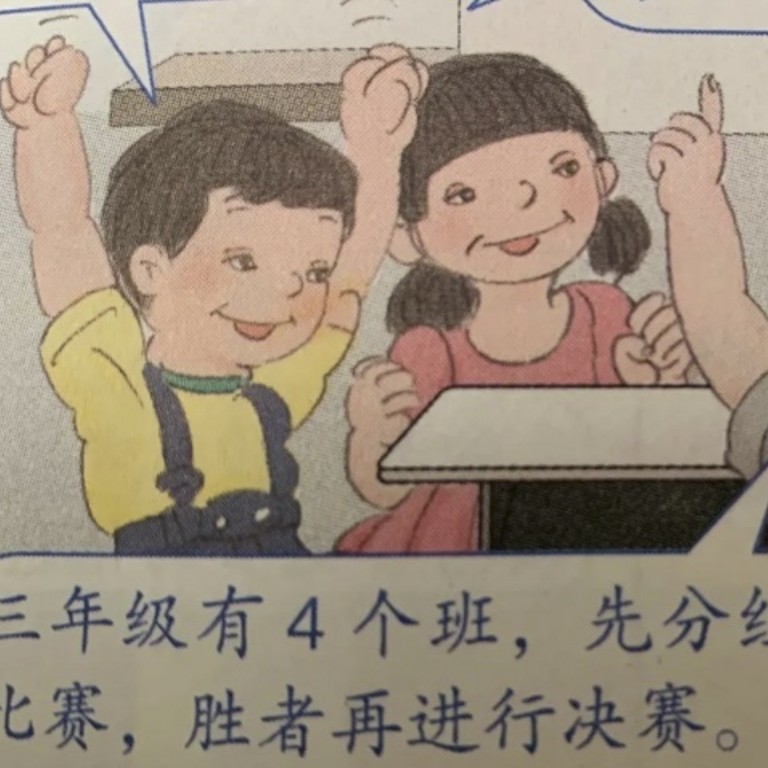 Problematic maths figures? Review ordered after row over primary school textbook illustrations
State-run People's Education Press hit by claims of sexually and ideologically inappropriate pictures
Publisher apologises for text in use for a decade
Beijing has ordered fresh review of all textbooks used by the country's primary and secondary schools in response to perceived sexually and ideologically inappropriate illustrations in a series of maths texts.
The decision followed complaints online that a number of primary school maths textbooks published by People's Education Press appeared to show children with genitals, wearing stars and stripes and with tattoos.
"We must ensure all the textbooks adhere to correct political directions and values, advocate traditional Chinese culture and meet public aesthetic standards," the Ministry of Education said on Saturday.
The ministry ordered the state-owned publisher to re-illustrate the textbook and ensure the new version was available for the autumn semester.
It also released contact information for the public to file any other complaints about textbooks.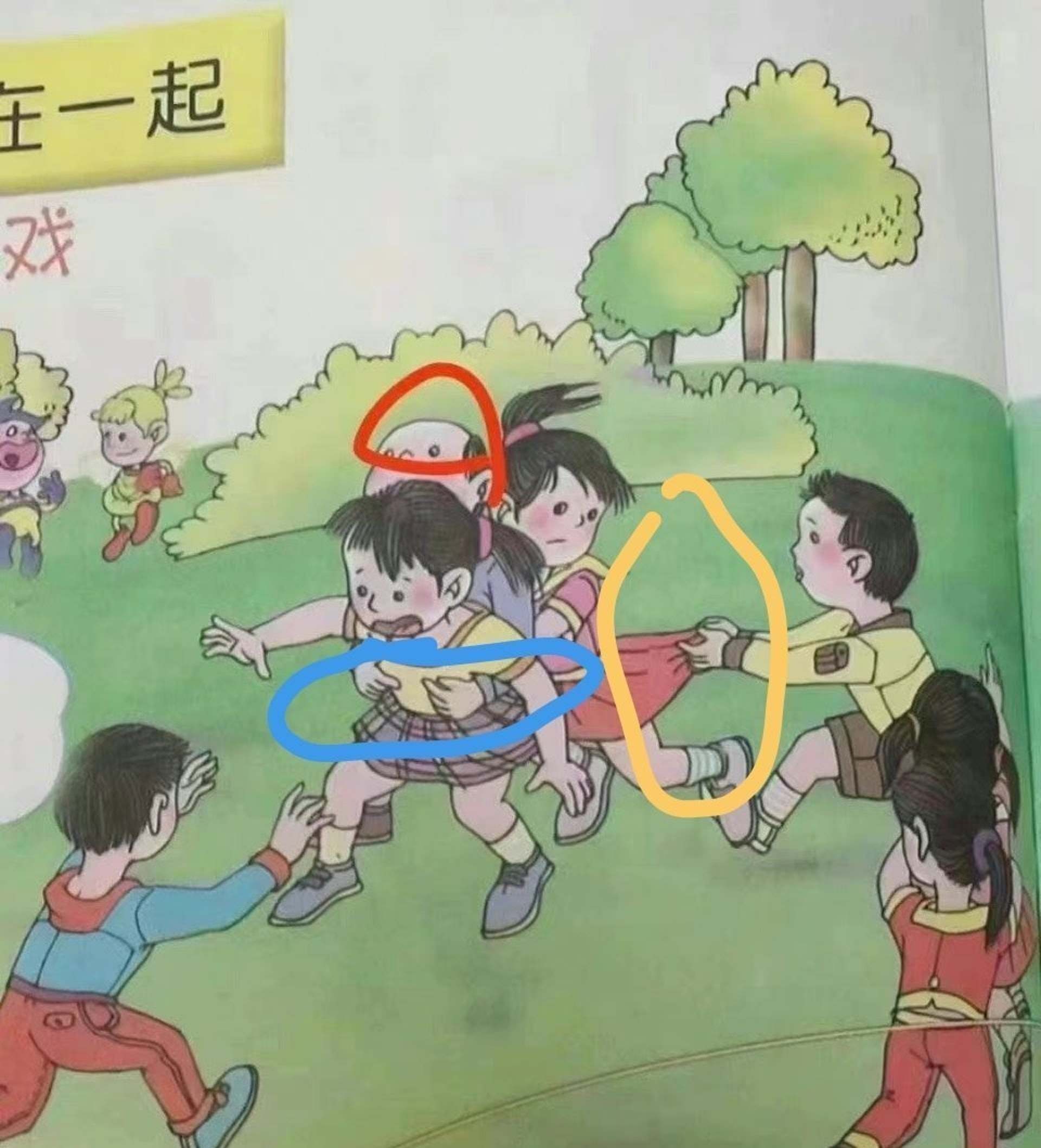 The illustrations started trending as a topic on Weibo, China's heavily censored equivalent of Twitter, on Thursday and have attracted tens of millions of views since then.
Some commenters also complained that drawing technique in the pictures was poor while others said the subjects were deliberately made to look ugly.
In addition, some said that showing children wearing clothes patterned with stars and stripes reflected Western influences.
The series was first used nationwide for pupils in grades one to six in 2013 and has been republished twice since then.
The illustrations were done by artists outside the company.
In a statement on Saturday, the publisher said it felt remorse and was deeply sorry.
But there was little sympathy in other corners of state media.
"Is an apology or a promise of a correction enough?" said a commentary published on the social media account of Legal Daily, a newspaper affiliated to the Communist Party's Central Political and Legal Affairs Commission.
"If no one is held accountable for this, similar events could happen. We must stay alert to unhealthy values that harm our children in a variety of disguises."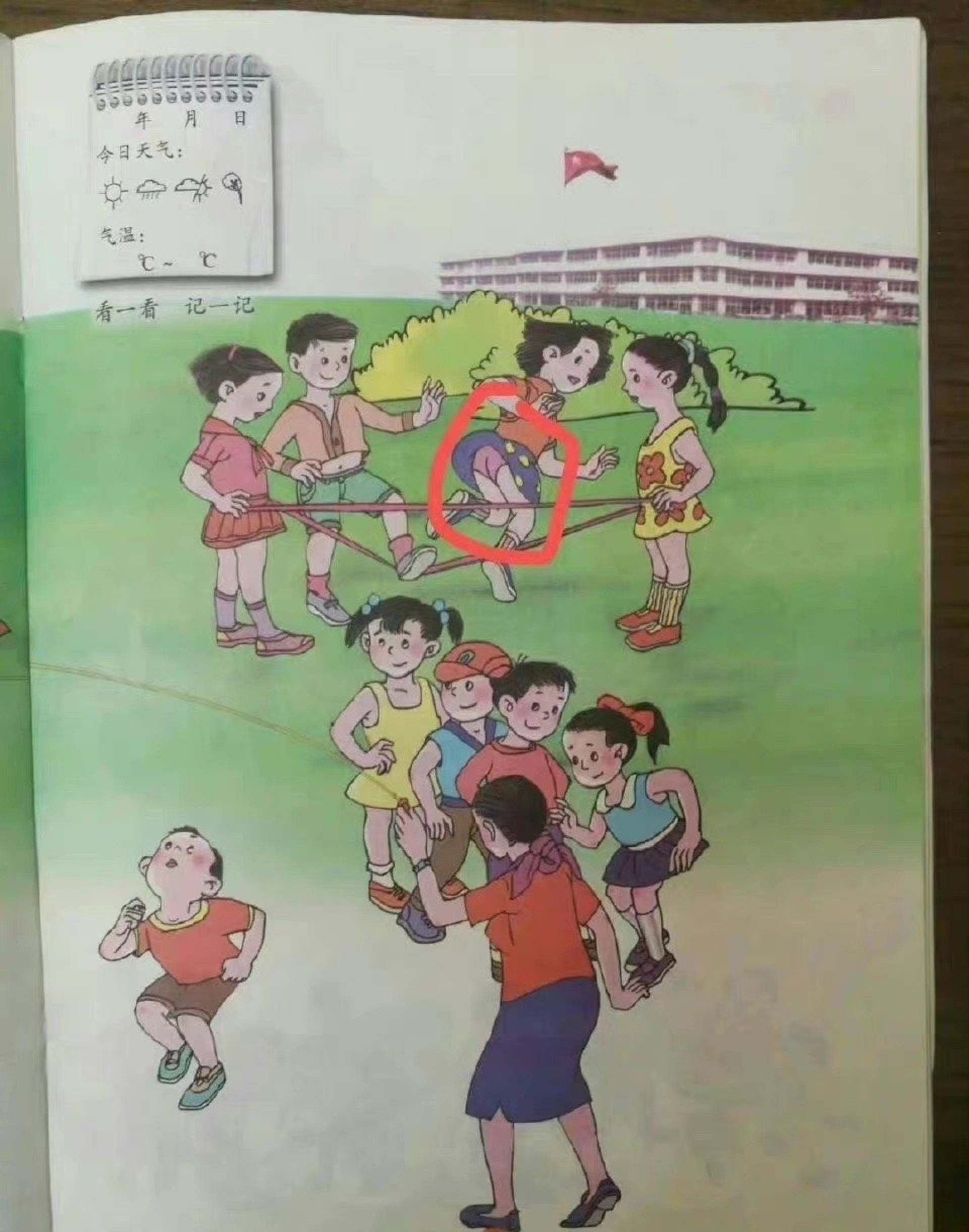 Founded in 1950, People's Education Press is the country's biggest textbook publisher and was once praised by President Xi Jinping for its great contributions to China's education and for helping cultivate the builders and successors of socialism.
"People's Education Press must concentrate on the fundamental task of building morality and cultivating people, adhere to the correct political direction … and create high-quality teaching materials that purify the soul and inspire wisdom," he wrote in a letter in November 2020.
Textbooks are a key front in Beijing's ideological offensive, as authorities try to promote the core values of Chinese socialism and prevent the intrusion of Western values.
The efforts extend to many international schools, which have been told to use Chinese, rather than foreign, textbooks and courses.
Earlier this month, private school Harrow Beijing was renamed Lide School after the authorities banned foreign names from institutions teaching local students.