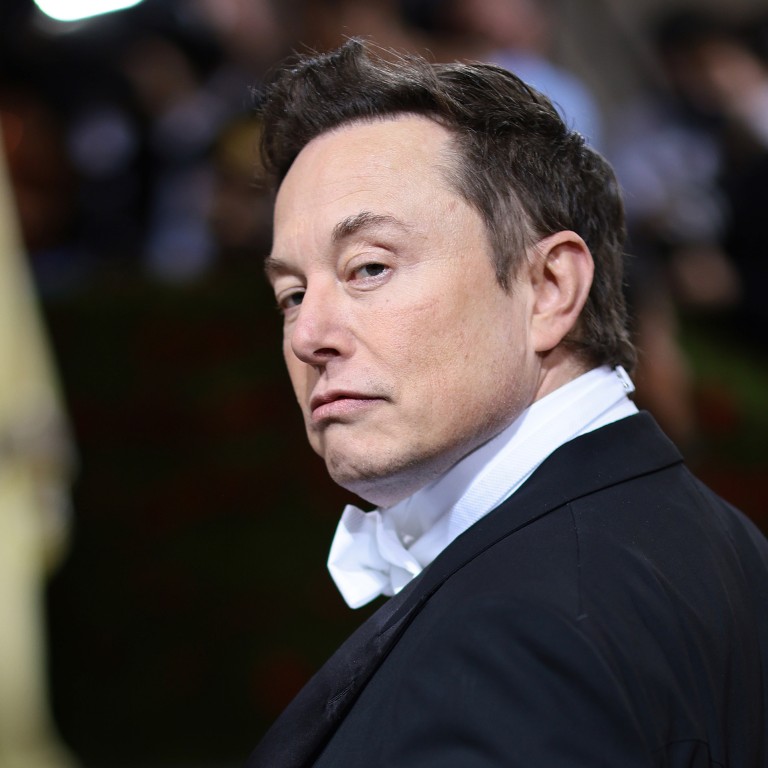 China's falling birth rate prompts Elon Musk to warn of looming 'population collapse'
Musk's electric carmaker Tesla is looking to expand in China as the country faces a shrinking workforce
Demographer says the pandemic has exacerbated the population decline trend, with estimated 2 million people postponing or abandoning plans to have a baby
The cautious note from the American entrepreneur came as the Chinese government sought to restore investor confidence and revive the economy after restrictive Covid-19 controls have greatly disrupted production in the past few months and dented people's willingness to get married and have children.
"Musk's concern is valid. My peers and I have been predicting a whopping decline in population for a decade," said Huang Wenzheng, a demographer and senior fellow at the Centre for China and Globalisation (CCG) in Beijing.
"If the government does not change its mindset and realise human beings are the core competitiveness of a country, the declining trend will not be reversed."
China maintained a one-child policy for decades while regarding "overpopulation" a serious challenge to its grain output and the government's capability to manage the economy. The restriction was replaced by a two-child policy in 2016. In May 2021, China announced it would allow each couple to have
three children
after China's 2020 census confirmed a low birth rate, leading to concerns that long-term economic growth was under threat.
To the disappointment of many demographers, China did not scrap the quota system altogether, suggesting the government still wanted to maintain control over birth numbers.
China – which boasts a
population
of more than 1.4 billion – grew by just 480,000 people in 2021, according to the National Bureau of Statistics. It is a mere fraction of the annual growth of 8 million or so that was common a decade ago.
China's population is on track for a downturn this year for the first time since the great famine of 1959-1961, Xiujian Peng, a senior research fellow with the centre of policy studies at Australia's Victoria University, wrote in an article for The Conversation and republished by BBC Future.
Huang said the Covid-19 pandemic had exacerbated the population decline trend in China, with an estimated 2 million people postponing or abandoning plans to have a baby.
"To tackle the problem, the government must change the incentive system sweepingly – granting couples money, housing, etc to convince them it's economically feasible to have more children," he said. "The current policies are insufficient to make any difference."
While the trend of lower fertility rates has been seen across Asia – linked to factors such as urbanisation and female empowerment – the decline has been steep in China in recent years, partly because of the cost and other pressures of raising children.
There have been moves to change this, including with more parental leave in some places and the introduction in January of a monthly tax deduction of 1,000 yuan (US$157) per child aged under three to help ease the financial burden.
"These measures are too weak, too little," Huang said, before echoing Musk's warning. "The government should take action promptly. Otherwise a population collapse will come quickly, dent investor interest and lead to an economic and technology collapse in the end."