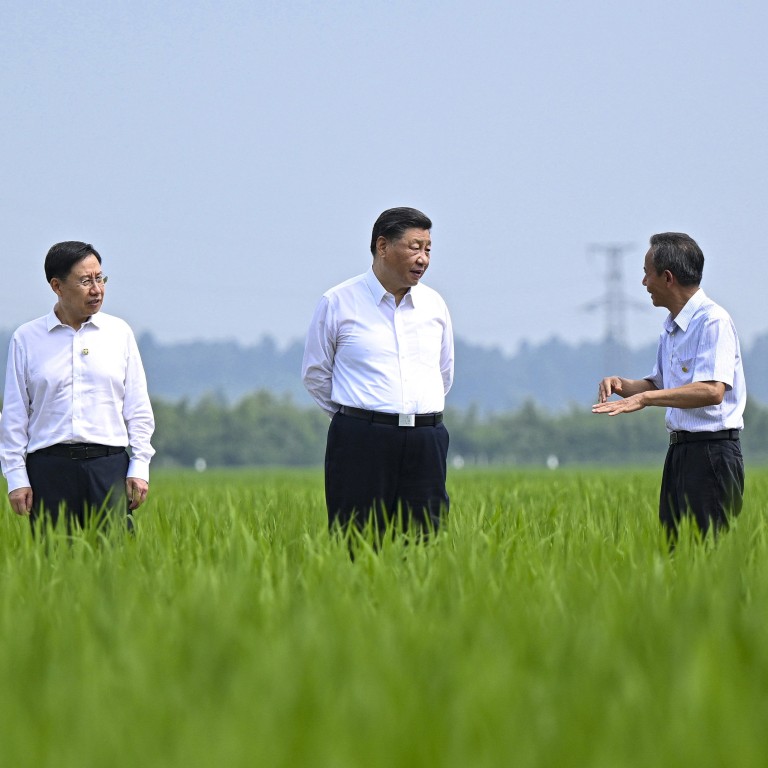 Xi Jinping tells officials to ensure economic and social stability ahead of Communist Party congress
Chinese leader calls for a balance between containing the pandemic and economic development during Sichuan trip
A visit to the mechanised fields of a village sends a carefully choreographed message about boosting food security
Chinese President
Xi Jinping
has ordered all local governments and central government departments to strive for economic and social stability ahead of the ruling
Communist Party
's twice-a-decade congress later this year.
Xi relayed the message during a trip to the southwestern province of Sichuan on Wednesday and Thursday, at a time when Beijing is urging local governments to do more to stabilise the pandemic-hit economy.
He told cadres to ensure economic, political and social conditions were favourable for the
party congress
in autumn – when he is expected to secure a third term as the party's general secretary and a new leadership line-up will be unveiled.
Government officials should "effectively" keep a balance between containing the pandemic and economic development, Xi said on the trip, according to state news agency Xinhua.
He also told cadres to "overcome the difficulties faced by economic development" and said they should ensure employment, social welfare and help for the poor.
"[Government officials] should be diligent in carrying out all the tasks to ensure social stability in order to keep public sentiment stable, and a stable social environment overall," he was quoted as saying.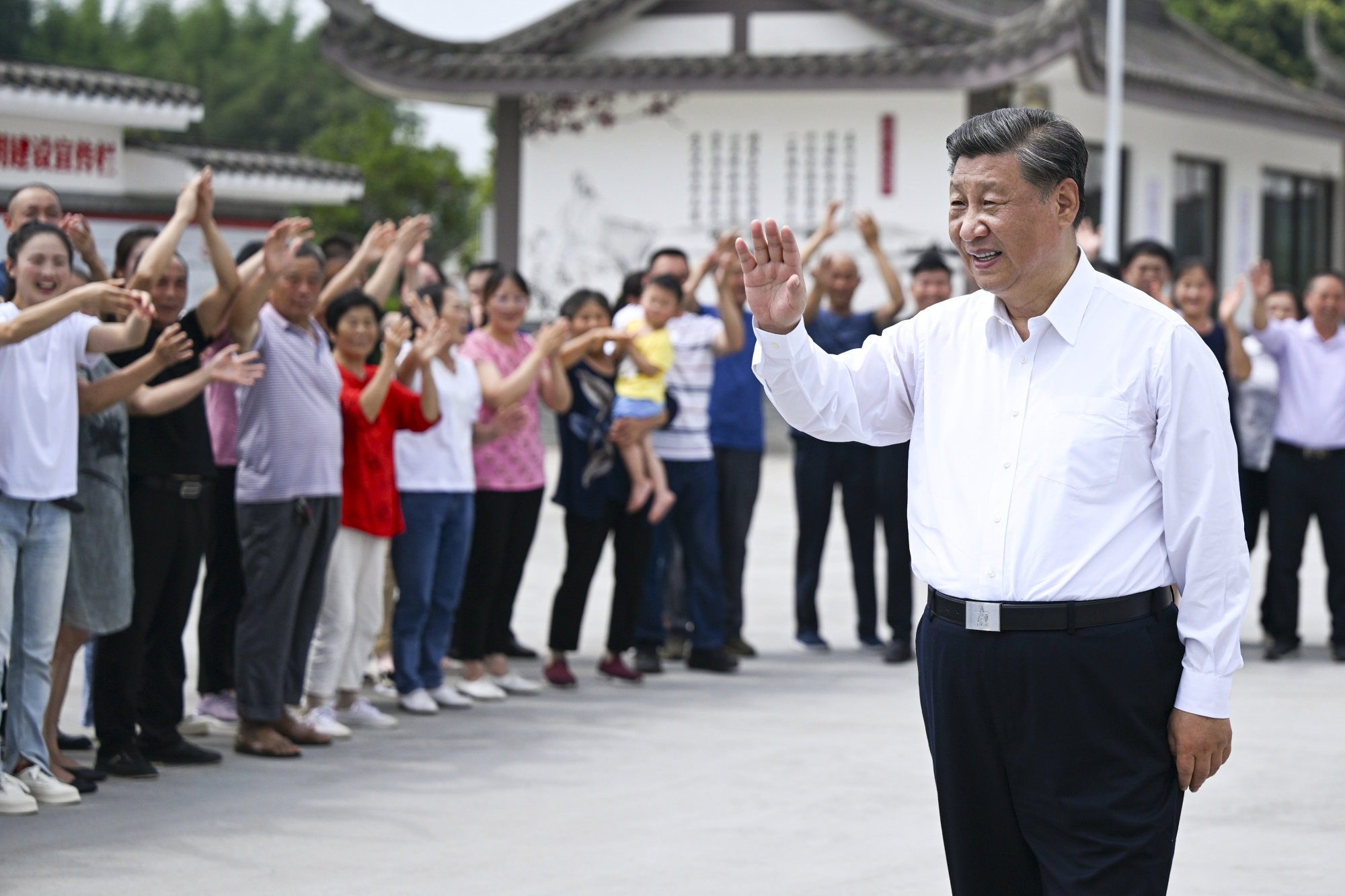 It comes as China's major economic indicators – such as industrial production and the urban unemployment rate – are faltering after widespread Covid-19 curbs and lockdowns have hit factories and disrupted supply chains. Beijing last month announced a 33-point economic relief package to accelerate infrastructure and offer tax breaks to companies. Chinese Premier Li Keqiang also
issued a rare warning
about a potential contraction of gross domestic product in the current quarter.
Xi was also "very concerned" about university graduates finding work, according to Xinhua, which said there would be a record number of graduates this year – more than 10 million, a rise of 1.67 million from 2021. The president was seen at a recruitment event at Yibin University on Wednesday, offering encouragement to students and telling government departments and schools to help graduates find jobs.
Xi also visited an optoelectronic firm in Yibin and called for more support for hi-tech companies.
On a tour of the village of Yongfeng, part of Meishan, on Wednesday Xi emphasised the need to strengthen grain production and increase the size of modern farms.
State broadcaster CCTV showed footage of Xi walking through green fields and inspecting the harvest with grains in his hand during his visit, as he urged local officials to boost production.
Beijing has repeatedly emphasised the importance of
food security
and Xi's visit follows a tradition of carefully choreographed inspection tours by state leaders aimed at sending a political message to highlight policy priorities.
According to CCTV, Yongfeng's fields are among the most mechanised in Sichuan. "In Yongfeng village, a key area of Xi Jinping's inspection was about promoting the building of high standard farmland to boost grain production," the report said.
CCTV also reminded audiences of Xi's remarks to representatives from the agriculture and social welfare sectors in March – during the annual
"two sessions"
parliamentary meetings – that "grain security" was a major concern for China, as he set a target for a national increase to 1 billion mu (67 million hectares) of high-quality farmland.
The report said 1,500 mu (100 hectares) of Yongfeng's 3,100 mu (207 hectares) high-quality rice paddies are fully mechanised, making it a showcase with the highest proportion of modernised fields in Sichuan.
It added that the average annual net income for the roughly 5,000 villagers is 28,000 yuan (US$4,200), ranking fourth in the province.
While Beijing has rarely explicitly mentioned the impacts of Russia's Ukraine war and the Covid-19 pandemic on global food shortages, it has repeatedly highlighted the importance of food security.
Soaring food and energy prices have already driven the annual world inflation rate to 9.2 per cent, the World Economic Forum said in May, and international bodies like the UN's Food and Agricultural Organisation – led by China's former vice-minister for agriculture Qu Dongyu – have warned of a looming global food crisis.
Xi also told officials to prepare for the flood season and to help people affected by a recent earthquake in Sichuan.