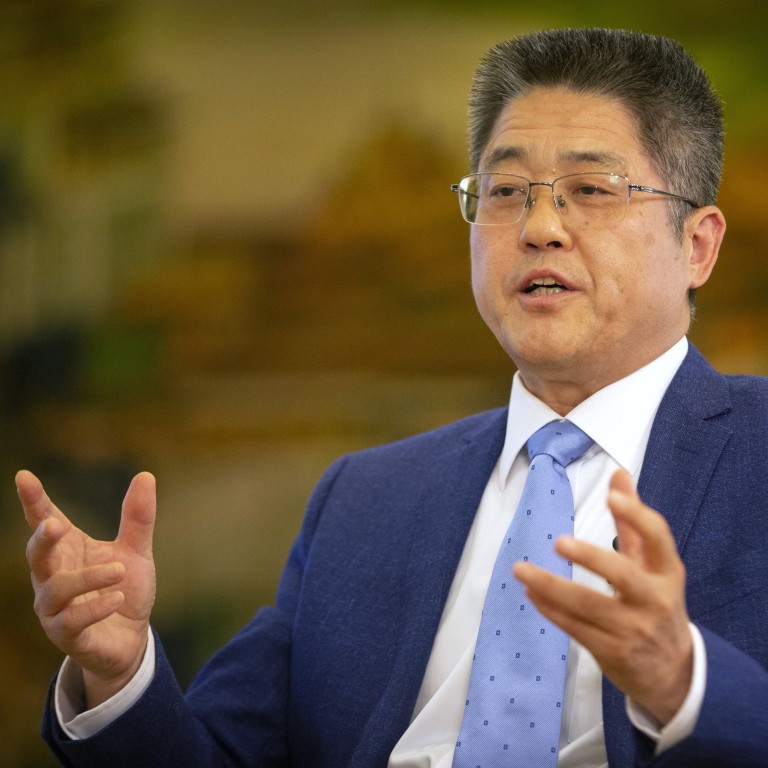 Career diplomat Le Yucheng moves to Chinese state broadcasting body as deputy chief
It's part of a major political reshuffle in the run-up to the party congress and comes as Beijing is locked in a narrative war with the West
Le, who has been foreign vice-minister since 2018, was once a front runner to be foreign minister
Foreign vice-minister
Le Yucheng
has been appointed deputy head of China's National Radio and Television Administration, at a time when Beijing is locked in a narrative war with the West.
Career diplomat Le is seen as an unusual choice for the NRTA – which oversees state broadcasting in China – particularly as he had been tipped as a potential successor to Foreign Minister Wang Yi. Le had been in charge of daily operations at the foreign ministry, a role he has had since 2018.
The appointment could also mean he has to retire when he turns 60 next year – the official retirement age for vice-ministerial roles.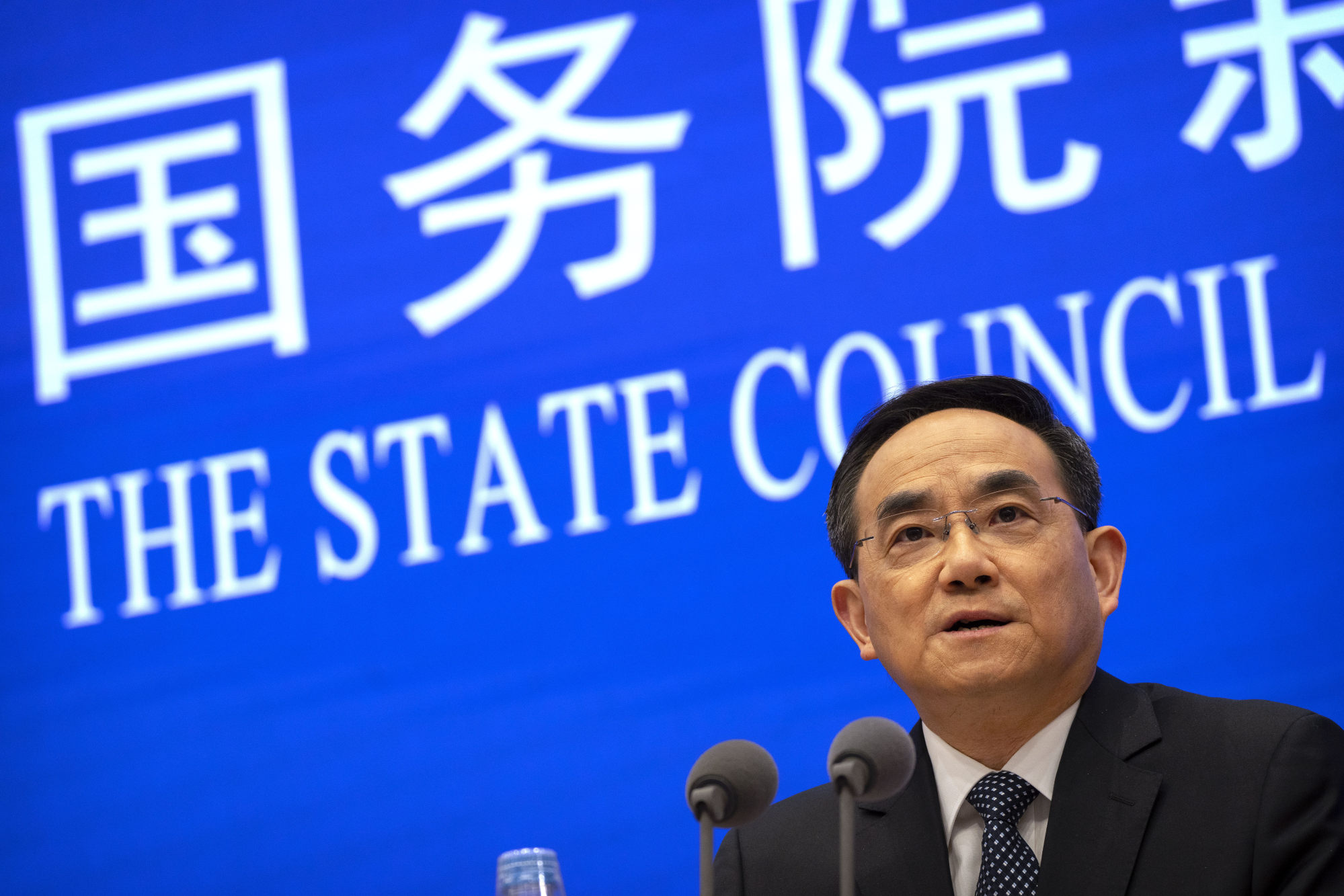 Le ranks first of the NRTA's four vice-ministers and will report to
Xu Lin
, an experienced propaganda official who has just taken over as chief of the state broadcasting body.
Beijing has begun a major political reshuffle in the run-up to the twice-a-decade
Communist Party
congress in autumn, when
Xi Jinping
is expected to secure a third term as the party's top leader and the powerful Politburo Standing Committee is likely to get a new line-up with some current members having reached the retirement age.
Le's departure from the foreign ministry also raises the question of who will succeed Wang as foreign minister. Wang is expected to leave the ministry after two five-year terms.
Liu Jieyi, a veteran diplomat and head of the Taiwan Affairs Office, and Ma Zhaoxu, who now ranks first among the foreign vice-ministers, are front runners, along with Liu Haixing, deputy director of the National Security Commission's general office.
Le joined the foreign ministry in the 1980s, in a department that oversaw ties with the Soviet Union and Eastern Bloc. He worked at the Chinese embassy in Moscow twice, and later served as the ambassador to Kazakhstan, and then to India.
He is also an alternate member of the Central Committee, which is made up of the party's most powerful people.
His move to the NRTA comes as Beijing is trying to strengthen its position in a narrative war with Washington and its allies. Le does not have experience in media or propaganda, but in recent years he has more regularly made public statements on China's diplomatic stance.
That includes defending China's position on the
war in Ukraine
– Beijing has refused to condemn Russia's actions or to call it an invasion and has criticised Western sanctions on Moscow.
"Some people have twisted the words of the recent China-Russia joint statement and misinterpreted 'friendship has no limits and cooperation has no forbidden areas' to mean that China had 'prior knowledge' of Russia's special military operation in Ukraine and even 'endorsed' it," he said in the speech. "They have therefore concluded that China must be held accountable for the conflict. This is absurd."
Le was referring to the joint statement declaring the two nations' ties had "no limits" after Xi met Russian leader Vladimir Putin in Beijing on February 4, weeks before Russia invaded Ukraine.