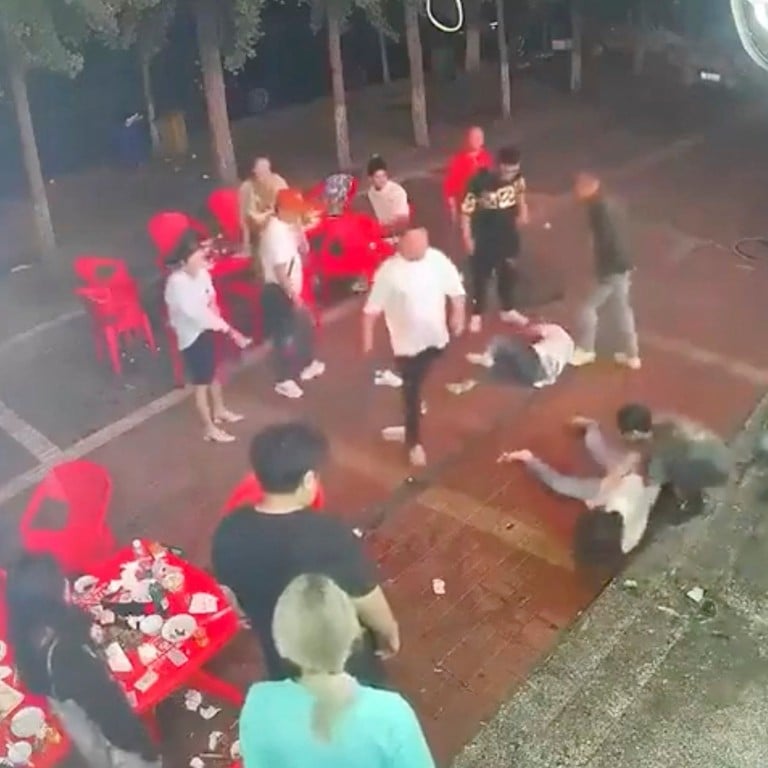 Tangshan restaurant attack suspect was wanted by Chinese authorities over previous crimes
One of the man accused of attacking women in a restaurant was named as a fugitive in court records over a previous assault
Local media also published records showing that the man, Chen Jizhi, had been blacklisted for not paying debts
One of the suspects in a brutal attack against women diners at a barbecue restaurant in China's northern city of Tangshan was wanted by the police over other crimes and had been blacklisted as a dishonest debtor, government records show.
Chen Jizhi is accused of harassing a group of women in a barbecue shop and attacking them along with
eight others
after one of the women rejected his advances.
Government records showed that he was listed as a fugitive in a judgment over an assault for which he was not convicted. A man named Liu Tao was found guilty of attacking the man at a property owned by Chen in 2015 and jailed for two years and one month.
The judgment in the case, issued in 2018, said several other people took part in the attack. Chen never appeared in court and was named as a fugitive in the official records.
In an interview with Guangzhou-based Southern Weekly on Tuesday, the victim of the 2015 attack, identified as a man named Shang Huikai, said that he recognised Chen as one of the men who had beaten him up.
Chen had promised compensation but then disappeared, Shang told the newspaper.
Government records published in local media also showed that Chen had also been listed as a dishonest debtor in 2020 and again this year for failing to repay loans or pay for plane tickets.
In addition, a hotpot restaurant owned by Chen was mired in a commercial dispute.
A former staff member from the property management unit of the building where Chen's restaurant was located told mainland Chinese media that Chen had altered the electricity circuit to increase supplies for his restaurant.
Chen was allegedly due to pay forty thousand yuan (US$5,970) as compensation, but had yet to do so, the staff member said.
The assault on the woman in Tangshan has attracted widespread national outrage.
Viral security camera footage showed Chen's advances towards the woman and a group of men subsequently rushing into the restaurant to join him in attacking her and the other women before dragging the women outside to continue the beating.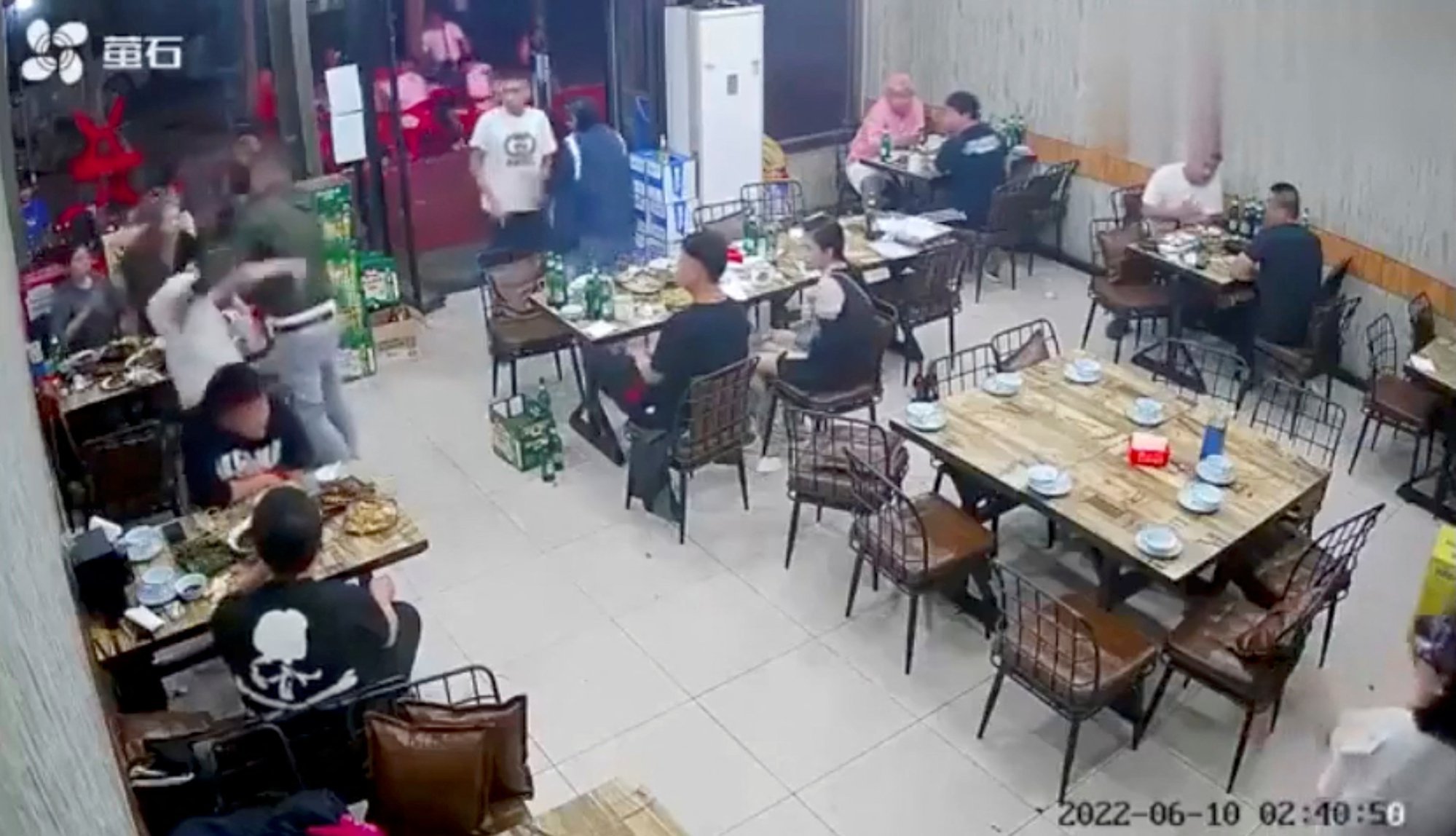 Chen was among the first to be arrested, and local media later reported his previous brushes with the law.
A video of a man claiming to be Chen's brother offering up to one million yuan (almost US$150,000) to the Tangshan assault victim's family as settlement also surfaced online on Thursday.
In the video, the man said he was "furious" about the incident and apologised to the victims and their families.
"Everyone has mothers, daughters, grandmothers, daughters-in-law. Jizhi's case has caused so much trouble and embarrassed Tangshan – I hope we can resolve this incident: if five hundred thousand yuan is not enough, then one million yuan. I hope the victims will accept my apologies."
However, soon after the video surfaced, a screenshot showing a message allegedly from one of the victim's mothers began to circulate. In the message, the woman said that she had not engaged in any settlement effort with the perpetrator's family.
"From my daughter entering the hospital from these thugs' beating till now, the other party's parents have not expressed any apology, let alone visited my poor daughter," she wrote.
"There is no reason for me to appear publicly, as public security authorities have promised to give me a satisfactory reply. I will continue to follow up on the incident with everyone and thank you for your support towards my daughter," she added.