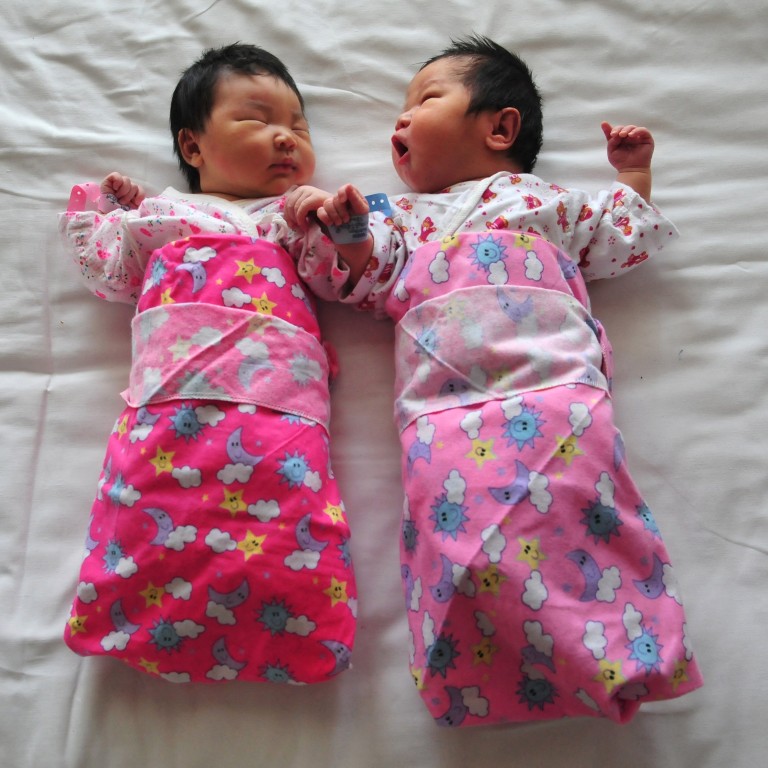 Explainer
Is abortion legal in China, how common is it and why is it controversial?
The procedure is legal and widely available across the country but it is also used as a means of population and social control
During the one-child policy forced abortions were common but falling birth rates are prompting a change in stance
In China – which has one of the world's highest recorded abortion rates – women's reproductive rights have also historically been a contentious issue, but are seen through a very different cultural lens.
Here's what you need to know about abortions in China.
Are abortions legal in China?
Abortions are widely accepted and performed across China – they are accessible to all women and are offered by the nation's family planning programme, public and private hospitals, as well as clinics countrywide.
They have been legal for more than half a century since 1953, making China one of the first developing countries in the world to make abortion legal and easily accessible.
Traditional Chinese values largely perceive that the right to life begins from the moment of childbirth.
Abortions to terminate unwanted pregnancies are therefore hardly seen as "murder" or something to be guilty about in the atheist nation, and public debates involving strong "pro-life" or "pro-choice" views are practically non-existent.
How common is abortion in China?
China has one of the highest rates of abortion in the world, at 49 abortions for every 1,000 reproductive-aged women each year between 2015 to 2019, according to a study published by the US-based Guttmacher Institute and the World Health Organization in March.
The study defined reproductive-aged women as between 15 and 29 years old.
In comparison, the US and Canada reported 23 abortions for every 1,000 reproductive-aged women each year during the same period. The average for Eastern and Southeast Asia – which had the highest rates among the world's regions, was 43 abortions per 1,000 reproductive-aged women per year.
According to national statistics, China has recorded an annual average of about 9 million abortions in most years.
But the number has been on the rise since 2017. There were 9.6 million induced abortions registered in 2017, or 17.4 per cent of the global total of 55 million cases.
In 2019, the number exceeded 9.76 million cases but the real number has been widely estimated at 13 million by experts and local media reports. Government statistics do not capture abortion cases in private hospitals and underground clinics.
Local studies have shown most of the abortions are performed on young and unmarried women who have never given birth before.
Nearly half of the women who underwent abortions were aged 25 and below. Of these, more than half had received more than one abortion, according to a report by the Southern Metropolis Daily.
For all its widespread acceptance, abortion has been controversial in China, with reports of women forced to undergo the procedure, as well as the practice of sex-selective abortions. More recently, unmarried young women have been refused an abortion for "non-medical" reasons.
Forced abortions
As part of the policy, which was only relaxed in 2016, authorities enforced invasive family planning measures that included forced abortions, sterilisation and fines to punish illegal births.
Photos of the distressed woman next to her child's remains were made public just a day after authorities had published a human rights action plan.
Ethnic minorities had exemptions from the one-child policy, but in recent years human rights groups have reported that ethnic minority women, including Uygurs and Muslim groups in China's far-western region of Xinjiang, were subject to forced sterilisations and abortions.
Women who escaped from Xinjiang have testified that the Chinese authorities carried out pregnancy checks, inserted intrauterine devices and forced sterilisations and abortions on them.
ChinaAid Association reported that in 2018, family planning authorities in Xinjiang's Burultoqay county detained an ethnic Kazakh woman named Juliziya Mogudong and forced her to undergo an abortion at a local hospital, for exceeding birth quotas.
Sex-selection
With only one child permitted by the birth quota and the traditional cultural preference for a son to continue the family line, families in the last century often opted to abort female fetuses so they could have sons.
As a result, China has one of the largest gender imbalances in the world, with 34.9 million more males than females, according to census data released in 2021.
Policy shift
Although there have been no changes to the law so far to halt abortions for unmarried women or teenagers, or those without medical reasons, many see these policies as yet another form of government interference in women's bodily autonomy and families' private lives, after the notorious measures taken during the one-child policy era.