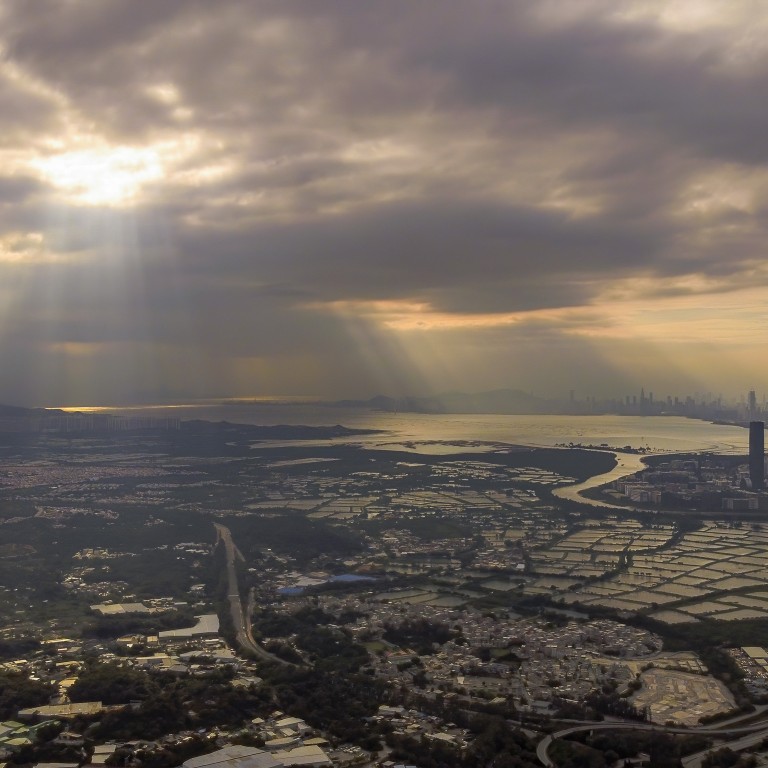 Greater Bay Area: can China 'integrate' Hong Kong into its southern economic powerhouse?
Beijing's plan to develop a vast tech-driven hub across 11 cities calls for financial, technological and cultural integration as well as policy alignment
Some Hongkongers are trying their luck on the mainland and excited about the opportunities, but for others the idea of integration is 'unconvincing'
Beijing wants to develop a vast, technology-driven hub in southern China – like San Francisco's Silicon Valley or the Tokyo Bay Area, but much bigger.
The
Greater Bay Area
aims to link nine cities in Guangdong province, Hong Kong and Macau – an area spanning 56,000 sq km – to create an economic powerhouse by 2035.
But it will need people like Amy Ng, a 36-year-old Hongkonger, to get on board. Ng has been working in Beijing for a decade and plans to move to Shenzhen next month to start a game design company with friends.
"I was feeling burned out with work during the
Covid
restrictions in Beijing when I decided to resign," said Ng, who has left her job at a multinational consultancy in the capital. "Hong Kong friends persuaded me to join them and try our luck in the Greater Bay Area, where the country is luring Hongkongers with development opportunities."
China's current five-year plan to 2025 and longer term objectives call for Hong Kong as well as Macau to "integrate into the national development". Both cities were allowed to retain a high degree of autonomy after their handovers to China in 1997 and 1999 under the "one country, two systems" principle.
Beijing's Greater Bay Area vision calls for financial, technological and cultural integration as well as policy alignment across the 11 cities. A plan for the area's development was unveiled in 2019, with Hong Kong and Shenzhen seen as "core engines" to power tech start-ups, cross-border trade, investment and financing.
The positioning is partly to help Hong Kong and Macau, the two special administrative regions, "avoid being marginalised in China's rapid development", according to Tian Feilong, an associate professor with Beihang University's law school in Beijing.
Beijing also wants to tap Hong Kong's science and tech prowess and its status as an international financial centre to counter Washington's punitive measures against China, Tian said.
He expects this to start moving much faster now. "After laying down the political basis by passing the national security law and the electoral reform in Hong Kong, the pace of economic integration will definitely accelerate," Tian said.
Beijing imposed the controversial
national security law
in 2020 in response to unrest in Hong Kong and the city's political system was overhauled last year to ensure that only people deemed "patriots" can be elected or appointed to office.
In Shenzhen, which borders Hong Kong, an infrastructure boom is under way.
A mega transport hub being built in the city's
Qianhai economic zone
is due to be completed by 2025. New subway and light rail lines will connect Qianhai with Guangzhou and Dongguan – both in the Greater Bay Area – and it will take just 10 minutes to get to Shenzhen's airport and 15 minutes to the airport in Hong Kong.
Hongkonger Charis Cheung, co-founder of professional services company CE Group, said she was excited about the potential business opportunities it will bring.
"I think Qianhai will have a great advantage in hosting international exchanges in the future, given its favourable geographic location," Cheung said.
Her company – which she opened in Qianhai in 2020 – helps clients navigate all the different government policies across the Greater Bay Area, apply for subsidies and offers marketing solutions.
"Most of our clients are technology start-ups from Hong Kong – they come here for mass production or financing," she said. "Others are brands that want to sell products or services in the mainland's vast market."
Cheung said Hongkongers might be familiar with Western business culture but can be unused to doing business in mainland China.
"When we relocate to the mainland we have to understand a different business culture – such as the drinking culture – and adapt to a different legal environment. Also, people may not be straightforward about saying 'no'," she said.
"Shenzhen has a better business environment than many other mainland cities as it has a big migrant population with a relatively open culture," she said. "It's a good foothold for Hongkongers who want to develop their business on the mainland and learn more about its business culture."
It is also seen as a good place to start for those that want to be part of the Greater Bay Area, where gross domestic product grew by about 6 per cent between 2017 and 2020 – from US$1.58 trillion to US$1.67 trillion.
The bay area's population also expanded considerably in that time, from 67.6 million people to 86.2 million – or 28 per cent.
The nine Guangdong cities in the scheme – Shenzhen, Guangzhou, Foshan, Dongguan, Zhuhai, Zhongshan, Huizhou, Zhaoqing and Jiangmen – saw combined GDP growth of 7.9 per cent last year to about 10 trillion yuan (about US$1.5 trillion). Hong Kong's economy expanded by 6.4 per cent in 2021 after shrinking 6.5 per cent in 2020.
And the entire Greater Bay Area, including Hong Kong and Macau, notched up GDP of US$1.89 trillion last year – making it about the same size as South Korea's economy.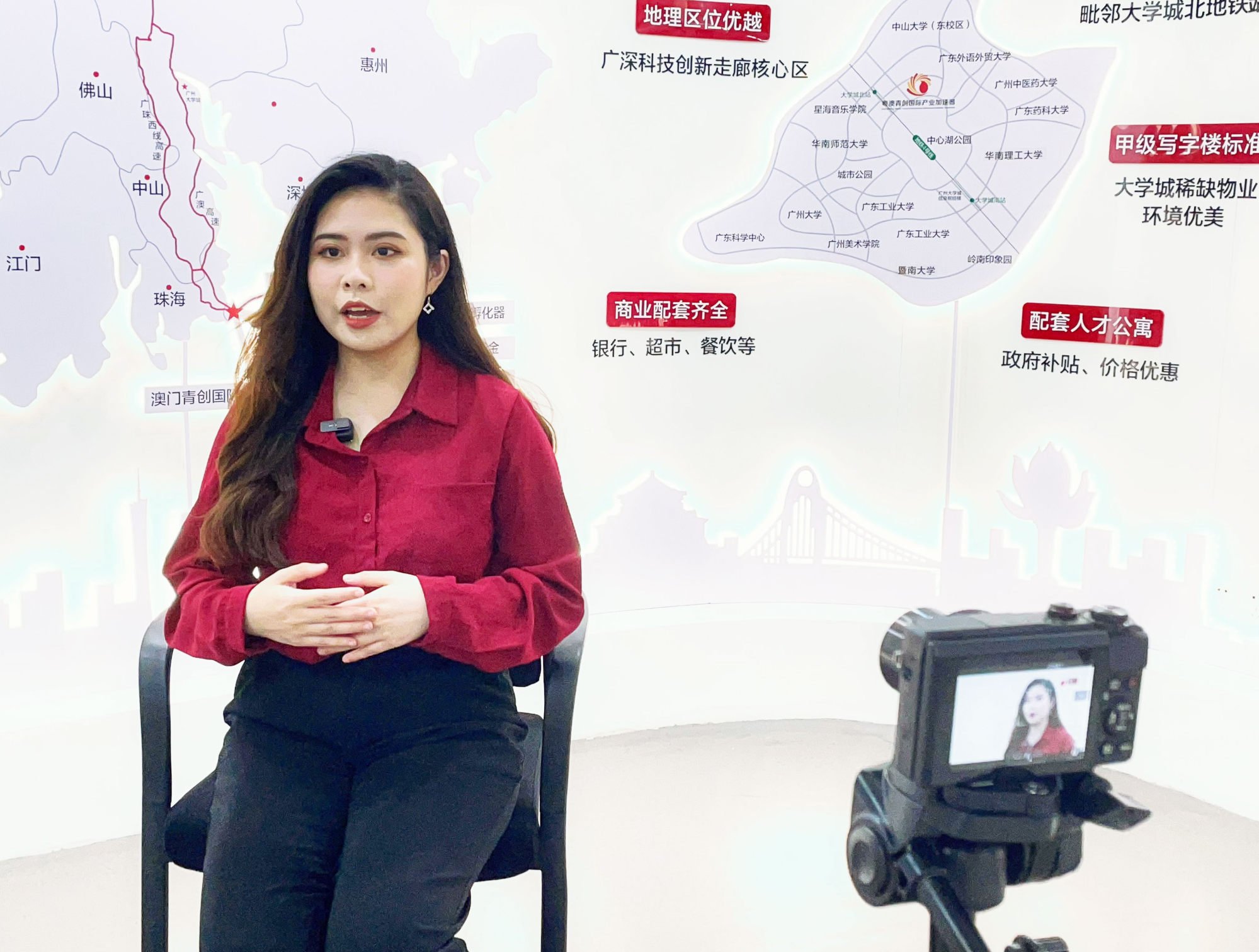 Tiffany Chan, a 26-year-old Hongkonger, studied law at Sun Yat-sen University in Guangzhou and decided to stay on in the city. She now works for a company that helps young Hongkongers start businesses in the bay area.
"I was fortunate in that I was able to find a job fast," she said. "It's extremely comfortable living here compared to Hong Kong, where property prices are high and the cost of living is high."
But she said it had not been easy making the transition, giving the example of opening a bank account in Guangzhou.
"The tellers want to help you, but they are unsure how to do it," she said. "Also, because we don't have a mainland identity card it's difficult to send anything by courier or to buy things from other countries that have to go through customs – or to see a doctor and get reimbursed for medical expenses."
She believes these issues will be resolved. "I think it will become more convenient for Hongkongers to pursue careers on the mainland," Chan said.
Not everyone is convinced. Hongkonger Jason Kwok, a 38-year-old advertising executive in Shanghai, said he was not interested in the Greater Bay Area plan.
Kwok plans to return to Hong Kong next month after being confined to his home for two months during Shanghai's recent Covid-19 lockdown.
"I find the idea of 'integration' unconvincing," Kwok said. "My mainland colleagues and I have worked well together in the past five years. I understand Chinese culture and can have fun watching videos on Douyin and reading posts on Weibo.
"But there have been growing divergences on values in recent years because we're influenced by different ideologies," he said.
"Since the social unrest in 2019, mainland friends and I don't talk about Hong Kong's political issues any more – it's become a taboo topic for us. Without shared values, I'm afraid any 'integration' will be shallow and unsustainable."