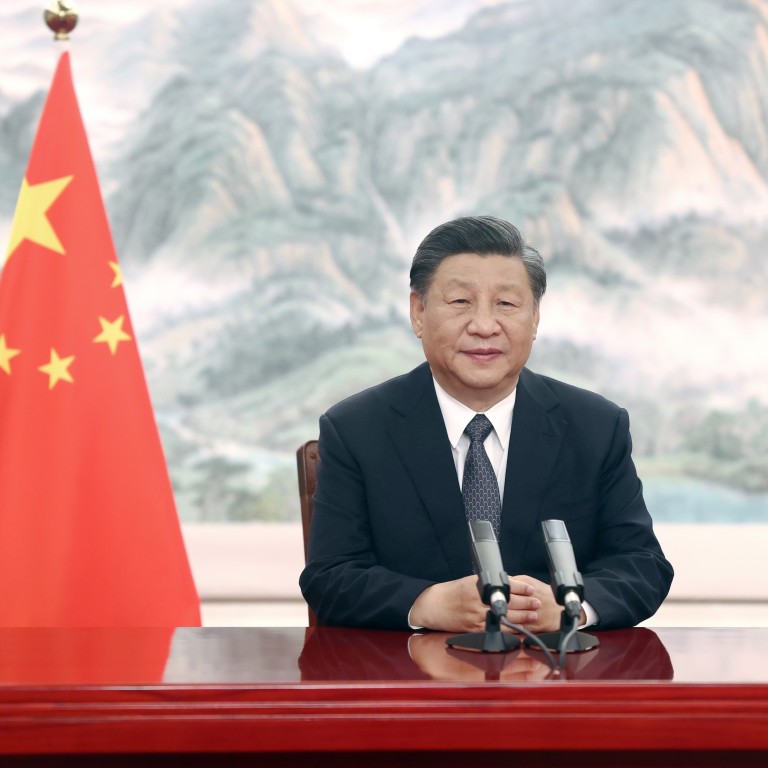 Chinese President Xi Jinping says country has won an 'overwhelming' victory in corruption battle – but warns more work is needed to tackle problem
In a speech to the Politburo, Xi says he hopes that officials will not even by tempted by corrupt activities
Chinese leader warns that the drive is a battle the party cannot afford to lose as it will help maintain its rule
Chinese President Xi Jinping has said there has been an "overwhelming victory" in the country's
anti-corruption campaign
but warned the Communist Party not to let its guard down in the ongoing struggle.
Addressing the 25-strong Politburo of the Communist Party on Friday, Xi said anti-corruption efforts are a key political struggle that the party cannot afford to lose, state news agency Xinhua reported on Saturday.
He said the
fight against corruption
has won support for the party and improved solidarity among its members, adding that "self-revolution" would help maintain its lasting rule.
Beijing is set to host the party congress in the second half of this year, a once-every-five-years event that is expected to see new faces promoted to senior positions and mark the start of Xi's third term as the party's leader.
Speaking at a Politburo "collective study" session on Friday, Xi said there should be zero tolerance toward corruption and policies to make sure officials are not involved in corruption because they "do not dare to, are not able to and do not want to".
He also told the session: "The fight against corruption has won an overwhelming victory and has been consolidated comprehensively, but the situation remains critical and complex."
The main speaker at the session was Liu Meipin, the director of the office that oversees the country's top disciplinary bodies, the National Supervisory Commission and Central Commission for Discipline Inspection.
"Corruption shows the long-term accumulation and fermentation of adverse elements within the party. Fighting corruption is combating pathogens that weakens and harms the further advances and purity of the party," Xi said.
"The battle is complicated and arduous, and there is no room for any compromise. We must maintain the courage to face the problem and stay determined to remove the tumour, its source and its flow."
He said anti-corruption laws and regulations within the party, the country and concerning foreign countries should be improved.
Beijing announced a sweeping disciplinary crackdown on the nation's financial sector in October last year and has since arrested dozens of officials at financial institutions and regulatory agencies.
Wang Yonghong, a former director of the technology department at the People's Bank of China has been accused of accepting electronics worth 100,000 yuan (US$15,000) as well as other gifts including cigarettes, ginseng and cordyceps, a rare fungus prized in Chinese medicine.
The CCDI, the highest anti-corruption agency of the Communist Party, said it had confiscated the items and expelled Wang from the Communist Party and public office in May.
On Wednesday, the agency said Zhang Wufeng, who was until recently the director and party chief of the National Food and Strategic Reserves Administration,
is under investigation for
suspected "serious violations of discipline and the law" – a common euphemism for corruption.
While the short statement did not elaborate on the accusations, Zhang, 61, is the latest and by far the highest-ranking bureaucrat ensnared in a nationwide anti-corruption probe into China's grain sector.