China officials who abused health codes to stop bank protests punished
At least one person has been sacked and four others disciplined after victims of a banking scandal were prevented from protesting
More than 1,000 people found their codes had been turned red, tagging them as a health risk under zero-Covid rules
At least five officials and civil servants have been punished in the central Chinese city of Zhengzhou, Henan province, after they used the
health code system
to prevent victims of a financial scandal from protesting.
Local Communist Party disciplinary enforcers found the officials in charge of "social control" in the city's
Covid-19
prevention task force had assigned red health codes to people planning to travel to Zhengzhou after bank deposits were frozen in what could be one of the country's largest investment scandals.
In a statement on Wednesday, the Zhengzhou Commission for Discipline Inspection said 1,317 people had been given the red codes, tagging them as a health risk under China's strict zero-Covid policy.
The statement said the guilty officials had worked with a member of the local political and legal committee in charge of social stability and employees responsible for big data and health codes to make the change.
Of the total number of people affected, 446 had arrived and tried to enter the city, while 871 were prevented from travelling to Zhengzhou because they had already scanned the codes.
Earlier in June, deposits were frozen at four rural banks in Henan, as Chinese authorities launched an investigation into a local private investment firm, accused of colluding with bank employees to illicitly attract public funds via online platforms.
The account holders, some with millions of yuan in deposits at stake, travelled from across China to protest. The red health codes barred them from entering the city and they were removed by police and sent home.
"[These offenders] have a weak understanding about laws and regulations, and they have violated the health code management measures in Henan province, arbitrarily assigned the red codes to those who did not warrant the destination, and infringed on the solemnity of the regulations on the management and use of health codes," the statement said.
At least one official was sacked and the others reprimanded for their mistakes.
The announcement stopped short of referring to any potential legal violations by the officials, suggesting their punishments will not go beyond internal party disciplinary action.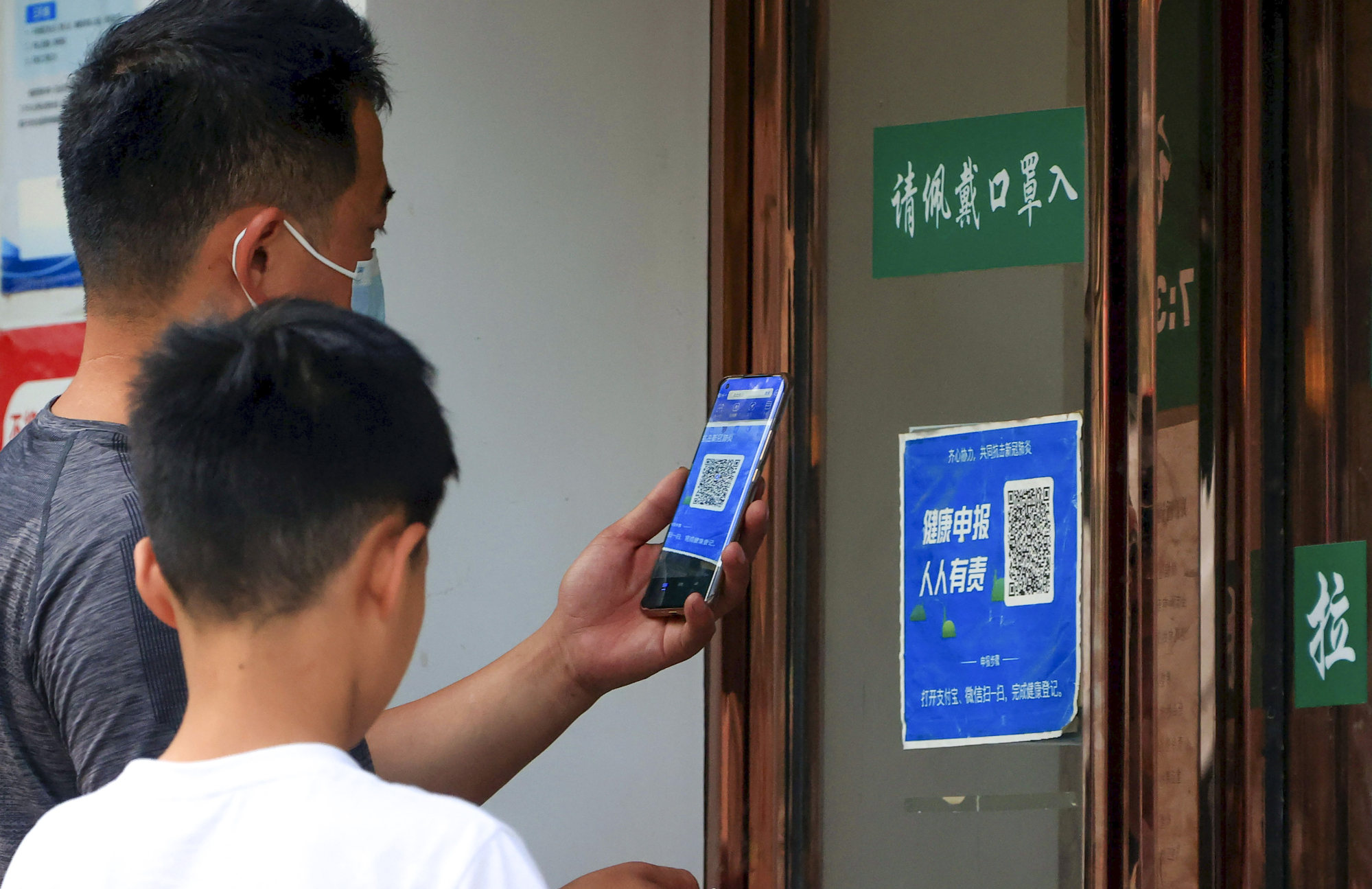 Health codes are essential to daily life for all residents of mainland China, who cannot travel, check in at hotels or enter any public buildings – which can include hospitals – without a green code.
Some of the victims did not accept the outcome, saying the authorities had not realised the seriousness of abuse.
"We want policymakers to be punished, and the punishments are too light now," said one of those affected. "They abused their power."
In a separate incident, some buyers of unfinished residential buildings in Zhengzhou also complained their health codes had turned red as they tried to enter hearings, according to reports last week in Chinese media.