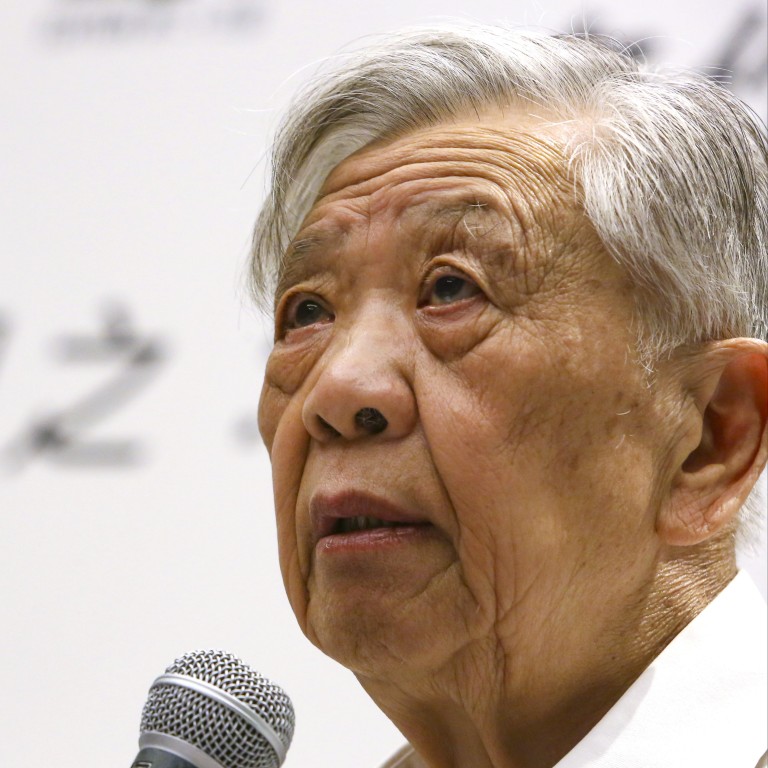 Zhang Sizhi, hailed as 'conscience of Chinese lawyers', dies in Beijing at 94
Zhang led defence team in historic 1980 trials of 'counter-revolutionary' Gang of Four and those close to disgraced Mao protégé Lin Biao
Also represented defendants in many sensitive cases that no other mainland lawyers dared to touch
Veteran Chinese criminal defence expert Zhang Sizhi, hailed by many as the
conscience of Chinese lawyers
, died in a Beijing hospital on Friday afternoon at the age of 94.
Zhang was among the first lawyers to practise in the People's Republic of China following its establishment in 1949, and he was still
active in his 80s
.
Born in Henan province, Zhang started studying law in 1947. But he only managed to handle a couple of cases in the 1950s before he was thrown into a labour camp for 15 years for being a "rightist".
Not long after his release and return to the legal profession, Zhang was asked by the authorities to lead a team of defence lawyers in the historic trials in 1980 of the infamous "
Gang of Four
" and people close to late Communist Party vice-chairman and defence minister
Lin Biao
– a protégé of Mao Zedong later branded a national traitor after he died trying to flee the country in 1971.
The Gang of Four, made up of Mao's infamous third wife, Jiang Qing, and three other members of the party elite, was indicted of various crimes for harsh policies implemented during the 1966-76
Cultural Revolution
.
Zhang did not represent Jiang at her trial, as she turned down the authorities' offer to provide defence lawyers. But he did defend other members of what the party labelled a "counter-revolutionary clique", including Li Zuopeng, a general and a key ally of Lin.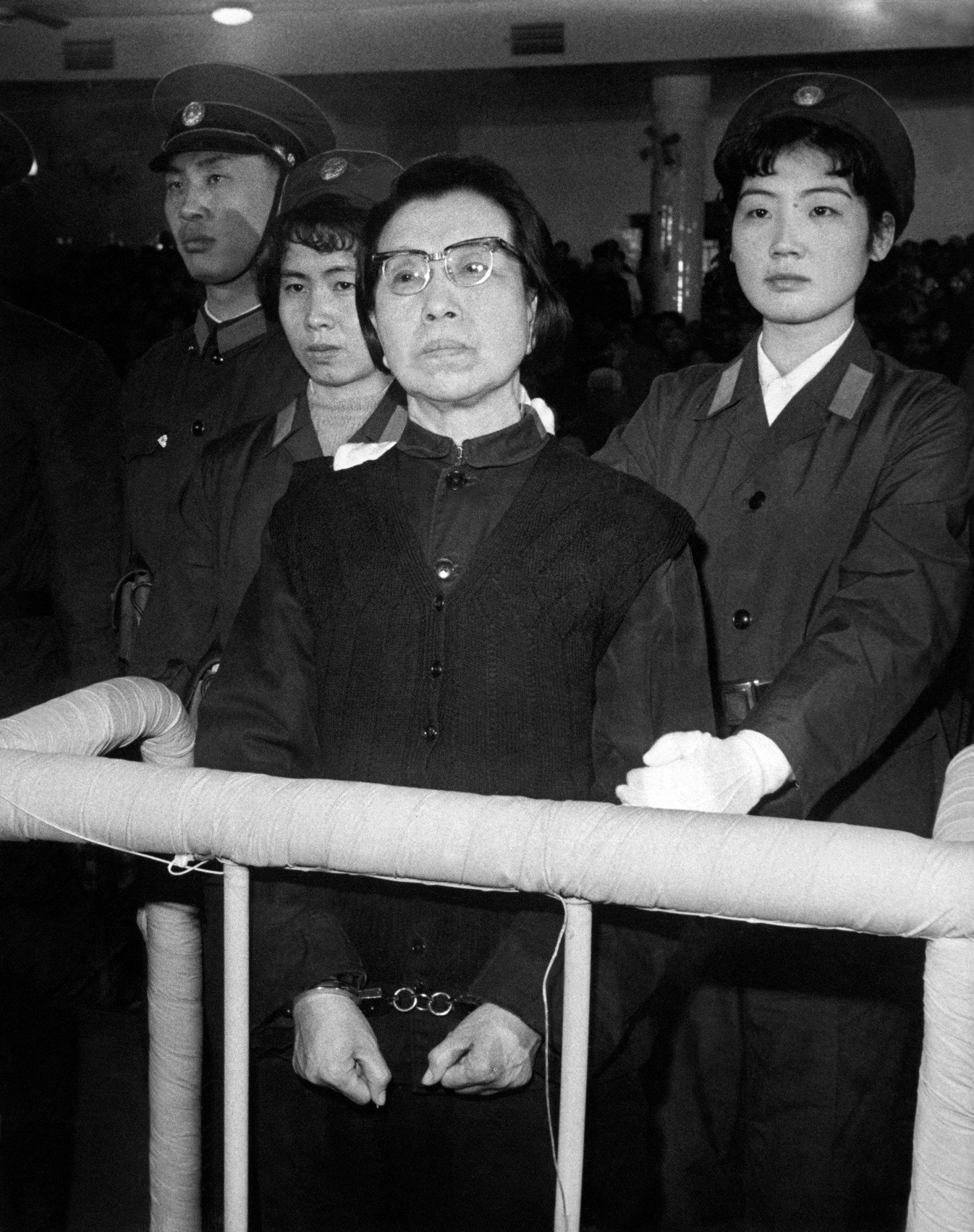 In his memoir and interviews years later, Zhang said although he was appointed by the authorities, his team of lawyers was told that the authorities had already decided the defendants were "counter-revolutionaries" and all the litigation had to be conducted within that scope. He was also told not to mention Mao in the courtroom.
Still, Zhang mounted a serious defence and managed to have seven of the dozens of charges against Li removed.
Zhang said years later that he regretted not having been able to defend Jiang, because he believed even the most-hated criminals should be given the right to have a defence lawyer in order to have a fair trial.
His fearless persistence in upholding the impartiality of the legal profession over many decades won him the respect among lawyers and intellectuals inside and outside China.
In the decades following the landmark trials, Zhang represented defendants in many sensitive cases that no other mainland lawyers dared to touch, including famous dissident Wei Jingsheng; Wang Juntao, accused of being one of the "black hands" behind the 1989
Tiananmen student protests
; and
Bao Tong
, secretary to reform-minded former party chief Zhao Ziyang.
Few mainland media outlets would mention such cases, but Zhang's name was not censored on the mainland.
He was remembered by mainland media for representing defendants in other controversial cases, such as Zhuang Xueyi, a forestry bureau chief in northeast China held responsible for a massive forest fire in 1987; and Shanghai land rights lawyer Zheng Enchong, who was charged with obtaining state secrets.
Zhang was also remembered for helping the relatives of
Nie Shubin
, a 20-year-old man executed in 1995 for raping and killing a woman, launch an appeal in 2007. Twenty one years after his execution, a court ruled that Nie had been innocent.
Even in his late 80s, Zhang was still representing dissidents, including activist lawyer Pu Zhiqiang and journalist Gao Yu in 2014.
In 2010, he also provided legal counsel to lawyers defending Li Zhuang, a lawyer who was jailed on charges of fabricating evidence and coaching a defendant. Li had argued that the confession of a Chongqing triad boss, who was detained during a massive crackdown on organised crime in the municipality, had been fabricated.
Referring to
Li Zhuang's case
, Zhang told the
Post
in 2010 that lawyers must be persistent.
'Under these circumstances, lawyers must stand firm and not give in … they must carry out their jobs in a stricter-than-ever fashion," he said.
"They have to protect themselves, but at the same time learn to compromise … we have to have faith that illegal acts are, after all, not accepted by the public."
Zhang also spoke out openly against the
sentencing
of dissident and Nobel Peace Prize winner Liu Xiaobo in 2009, calling it "absurd" and a "political judgment".
In 2012, when he was 85, Zhang wrote to the Supreme People's Court and pleaded for leniency for Wu Ying, China's sixth-richest woman, who had been sentenced to death for illegal fundraising. Her case sparked a nationwide debate about whether it was fair to China's entrepreneurs. Wu was given a reprieve two years later.
In 2004, Zhang confessed in an interview with mainland magazine Nanfengchuang that he had always been afraid when handling sensitive cases and cited incidents when he was intimidated and tailed.
"I am an old man of over 80 years, do I have fear? I can tell you the fact that I have, and I constantly have," he said.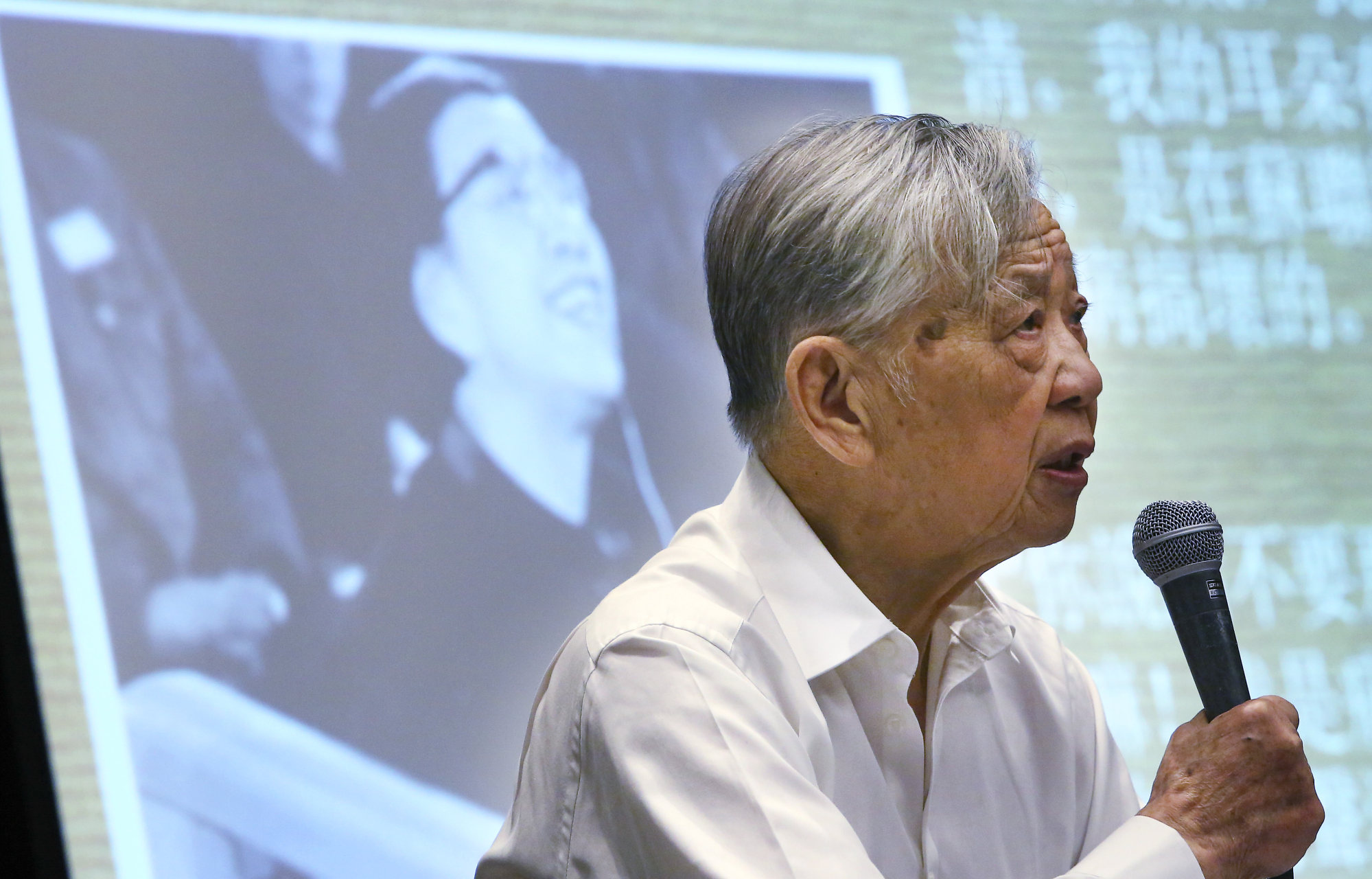 In December 2008, at a ceremony in Berlin, Germany's then justice minister, Brigitte Zypries, presented Zhang with the Petra Kelly Prize from the Heinrich Boell Foundation for his "exceptional commitment to human rights and establishment of the rule of law in China".
"For decades, as a lawyer, Zhang has advocated the granting of due process to all Chinese defendants," the foundation said in its citation.
"His pleas prove that, especially in trials against members of the opposition, the Chinese legal system is far from fair. His life mirrors perfectly the very contradictory development of the People's Republic of China. In a unique way, he has been responsible for shaping China's difficult path towards democracy and the rule of law."
Additional reporting by Jun Mai