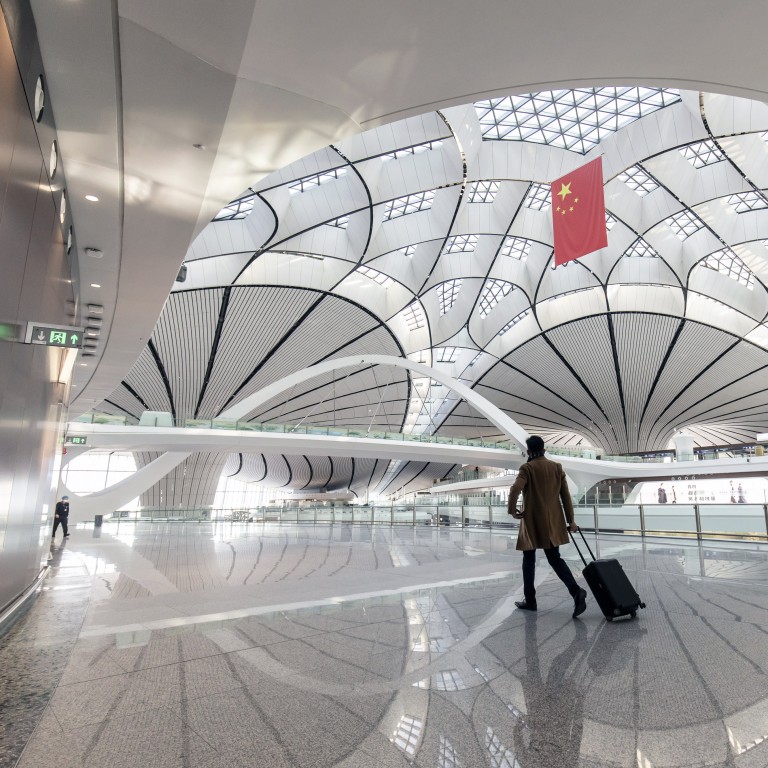 Coronavirus: China eases quarantine for overseas arrivals based on 'lessons learned' in Shanghai
New guidelines say travellers will now have to spend seven days in a government-run facility, plus another three days in home isolation
EU business group welcomes the move but says it remains to be seen if they will be used across the country, as previous guideline implementation has varied widely
China has reduced quarantine time for overseas arrivals, in the first step towards easing its
Covid-19
border restrictions.
People arriving in mainland China will now have to spend seven days at a government-run quarantine facility, followed by another three days in home isolation, according to new guidelines released by the National Health Commission on Tuesday.
Previously the requirement was 14 days in quarantine and seven days in home isolation.
It marks the biggest change to the rules since China closed its borders in March 2020, but the country's border controls remain tough compared to others that have completely reopened and dropped testing requirements.
The Hong Kong market reacted positively to the news, with tourism stocks rallying – Trip.com Group jumped 16.54 per cent, Fosun Tourism was up 14.39 per cent and Air China rose 10.06 per cent.
It was also welcomed by the foreign business community, though the European Union Chamber of Commerce in China said it remained to be seen if the policy would be implemented by authorities across the country – noting that this has varied widely.
"The European chamber recognises that China cannot open its borders completely due to relatively low vaccination rates, particularly among those aged 60 and above," said Joerg Wuttke, president of the EU business group.
"This, in conjunction with a slow introduction of mRNA vaccines, means that China may have to maintain a restricted immigration policy beyond the summer of 2023."
Lei Zhenglong, an official with the National Health Commission, told reporters in Beijing on Tuesday that the policy change was based on "huge amounts of scientific evidence" collected from pilot schemes in April and May, as well as "the lessons learned" from recent outbreaks in Shanghai and Jilin province.
He said the Covid-19 situation in China had been stable this month and it was a good time to make the change.
At the same briefing, Wang Liping, a researcher with the Chinese Centre for Disease Control and Prevention, said the quarantine rules had been "optimised" based on their research and the prevention and control measures in many parts of China.
"Our research has found that the average incubation period of the Omicron variant is shorter – mostly two to four days – and it can be detected within seven days," she said.
Earlier this month, Beijing, Wuhan in Hubei province, Wuxi and Xuzhou in Jiangsu and Zhejiang province all cut the quarantine time for inbound travellers to seven days in a designated facility, followed by seven days of home isolation. In April, cities including Dalian and Suzhou piloted a reduced quarantine period of 10 days instead of 14 at a designated facility.
Beijing is sticking to its tough "dynamic" zero-Covid response that aims to stop new cases from entering the country and stamp out local outbreaks. The new guidelines also call for all carry-on and checked luggage to be disinfected upon arrival in China.
Wang said the shortened quarantine period was not a change in policy direction but fine-tuning based on the characteristics of Omicron.
"[This] optimisation of the prevention and control measures based on the epidemiological characteristics of the Omicron variant will not increase the risk of transmission," she said. "This is a reflection of precise prevention and control."
While overseas arrivals will now spend less time in quarantine, they will have to undergo more testing under the new guidelines – five tests in total when they are in the isolation facility, compared to four previously.
Anyone who comes into contact with inbound travellers and goods – including truck drivers, customs and immigration officials and healthcare workers at designated quarantine facilities – will have to get a PCR test every day.
There will also be more frequent testing of cargo arriving from countries deemed high-risk or that is transported at low temperature, along with the trucks, containers and warehouses involved.
The guidelines also call for regular testing at large markets where cold-chain food is sold, and for regular sewage monitoring at sites where imported frozen goods are processed.
Beijing has been sending signals that border controls could gradually be eased, as other countries are removing barriers for international travel 2½ years into the pandemic.
As of June 20, foreign nationals have been allowed to visit immediate Chinese family members or foreigners with permanent residency in mainland China, and they no longer have to produce an invitation letter from a provincial-level authority when seeking an employment visa.
Aviation authorities also said earlier this month that the number of international passenger flights would increase and that they were in talks with several countries to add more. Several airlines in China have said they plan to offer new international routes or resume them from this month.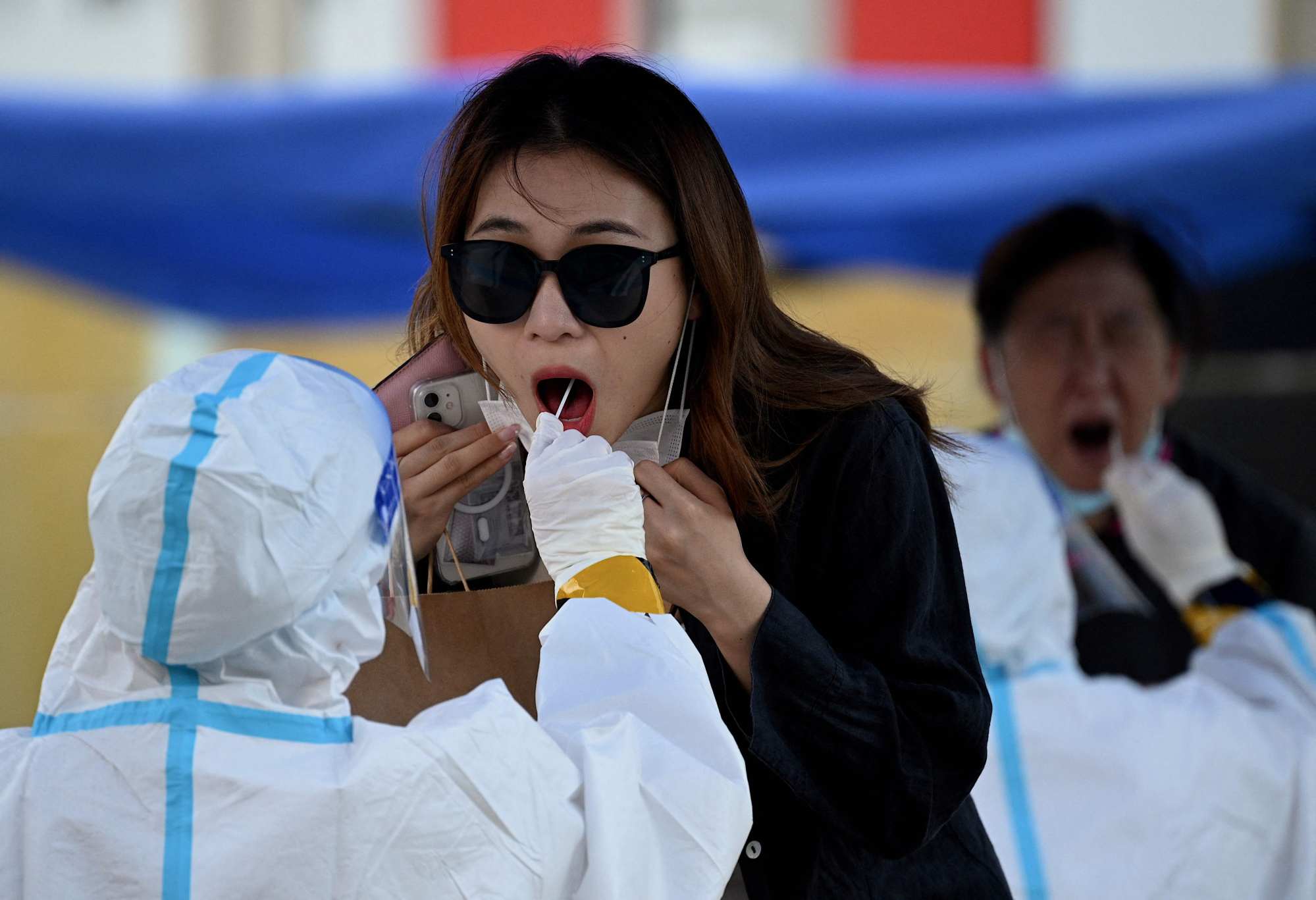 In Hong Kong, Allan Zeman, chairman of the Lan Kwai Fong Group, said the reduced quarantine would be a "game changer" for China.
"It will really bring businesses and people's lives back in China," Zeman said. "Seven days is a good step in the right direction, and a good indication that China is controlling the outbreak well and has confidence."
He added that the economic pressure as Chinese companies went bankrupt and people were unable to find work was a "telling sign" that Beijing needed to ease pandemic controls.
Zeman said it could also be an opportunity for Hong Kong to relax its rules, suggesting the government could reduce hotel quarantine to three days from seven, with another two days at home if needed.
Separately, the Walt Disney Co's
Shanghai Disney Resort
said it would reopen the Disneyland theme park on Thursday. The theme park closed more than three months ago amid a Covid-19 outbreak in the city and a prolonged lockdown.
Additional reporting by Rachel Yeo