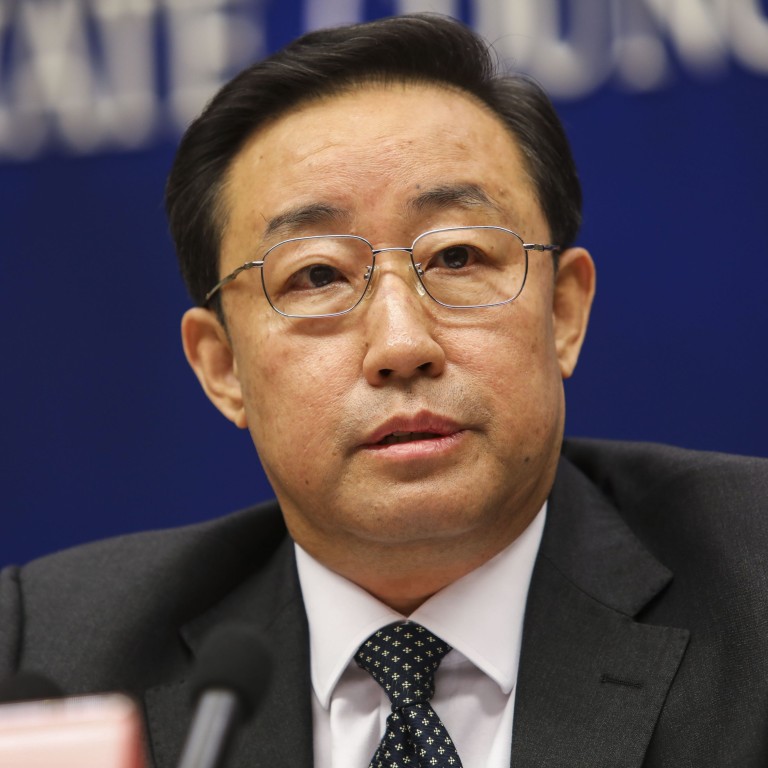 Former Chinese police boss Fu Zhenghua to face court on corruption charges
Fu the latest senior justice official to fall in Xi Jinping's anti-corruption campaign
He is accused of taking bribes and sheltering criminals
Fu, 67, who made a name for himself with a high-profile bust at Beijing's exclusive Passion nightclub in 2010 just months after taking over as the capital's police chief, is expected to be charged officially in Changchun, in the northeastern province of Jilin.
"As a judicial staff member, Fu Zhenghua deliberately sheltered criminal suspects from prosecution and committed major crimes," state news agency Xinhua quoted Changchun prosecutors as saying.
Prosecutors accuse Fu of taking bribes and abusing his power in a range of senior positions, including his time as deputy chief and director of the Beijing Public Security Bureau.
He was also a member of the Central Political and Legal Affairs Commission and the minister of justice before going into semi-retirement in May, 2020 to take up an appointment with the Chinese People's Political Consultative Conference (CPPCC), a key advisory body.
Fu came under investigation in 2021, was expelled from the Communist Party and dismissed from public office in March this year, and confirmed arrested in April.
The party's anti-corruption watchdog, the Central Commission for Discipline Inspection, said Fu had lost his "party spirit and principles".
The commission accused Fu of colluding with Sun Lijun, the former vice-minister of public security
who recently pleaded guilty
to taking bribes, manipulating the securities market and illegal possession of firearms.
Fu, once a rising star, is the latest official to fall from grace in President Xi Jinping's signature anti-corruption campaign, which has focused heavily on law enforcement and the justice system in the past two years.
Zhou was once a member of the nine-person Politburo Standing Committee, the pinnacle of the party's decision-making power, and the most senior official to fall in Xi's campaign.
Fu was also caught in controversy,
accused of orchestrating a PR stunt
in 2014 in which he was photographed in an apparent "chance encounter" with a reporter while on foot patrol in Beijing's Wangfujing shopping district.
His career suffered from a series of setbacks between 2016 to 2018, as he lost the role of deputy director in the party's top security organ, the Central Politics and Legal Affairs Commission, and later removed from the police force.
He became the justice minister in 2018, but that role is mainly to oversee lawyers and prisons, and was considered less powerful than his previous police chief role.
He stepped down as justice minister in May 2020 and was appointed to the CPPCC.