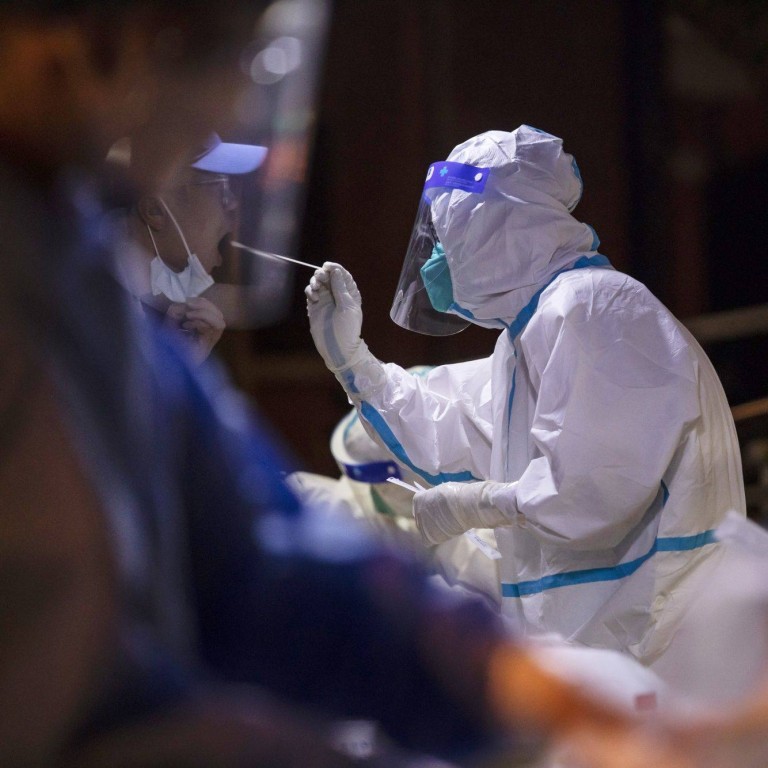 China orders Covid-19 community helpers to follow local leadership
New guidelines put pandemic volunteer services under the 'unified management' of party committees and government
Volunteers play a crucial role in China's battle against the coronavirus by distributing supplies and food and helping patients arrange treatment
Community volunteer services for
Covid-19 prevention and control
must follow the orders of local Communist Party committees and governments, according to China's Ministry of Civil Affairs.
On Tuesday, the ministry issued guidelines laying down specific instructions for the management of
Covid volunteers
. They emphasise that volunteer services for Covid-19 prevention and control must be under the "unified management" of local leadership.
"We must adhere to unified leadership and coordination to achieve the best results," the guidelines state.
According to the guidelines, community volunteer services should be subject to the unified command of local
party committees
and governments.
The guidelines also state that volunteer service organisations and volunteers involved in pandemic prevention should be "under the unified coordination and use of the community".
Thousands of people engaged in volunteer work in Wuhan during the early days of the pandemic. Ordinary people such as
taxi drivers and restaurant owners
helped transport doctors and nurses, distribute medical supplies and deliver food and daily necessities despite a lack of protection against the virus and high risk of infection.
As health workers rushed to Wuhan in early 2020, volunteers across the country formed groups to help untreated patients contact hospitals and government offices. Volunteers have helped arrange treatment for patients, maintain public order and distribute food and personal protective equipment.
"Previously, volunteers were recruited by different communities. It's the community that arranges our work. Under the new guidelines, the government's coordination can help ease the shortage of volunteers in some places," said Chen Yuan, a Nanjing University postgraduate student who has volunteered at a community PCR testing site in Suzhou.
The guidelines also state that community workers should lead volunteers in Covid prevention work, saying that this approach is meant to reduce the pressure on community workers and clarify the responsibilities of volunteers.
According to the guidelines, grass-roots party committees and governments are required to "provide volunteers with necessary transport, meals and insurance" and "promptly investigate and deal with irregularities" such as engaging in for-profit activities under the guise of volunteering.
The guidelines state that communities should make pandemic prevention and control equipment, protective gear and safety training available to volunteers and arrange volunteers' schedules to avoid long working hours.
"The community that I'm serving has already been doing most of these points. The guidelines are more like a summary of previous experience. I think [the guidelines'] introduction will help standardise future Covid prevention volunteer services," Chen said.