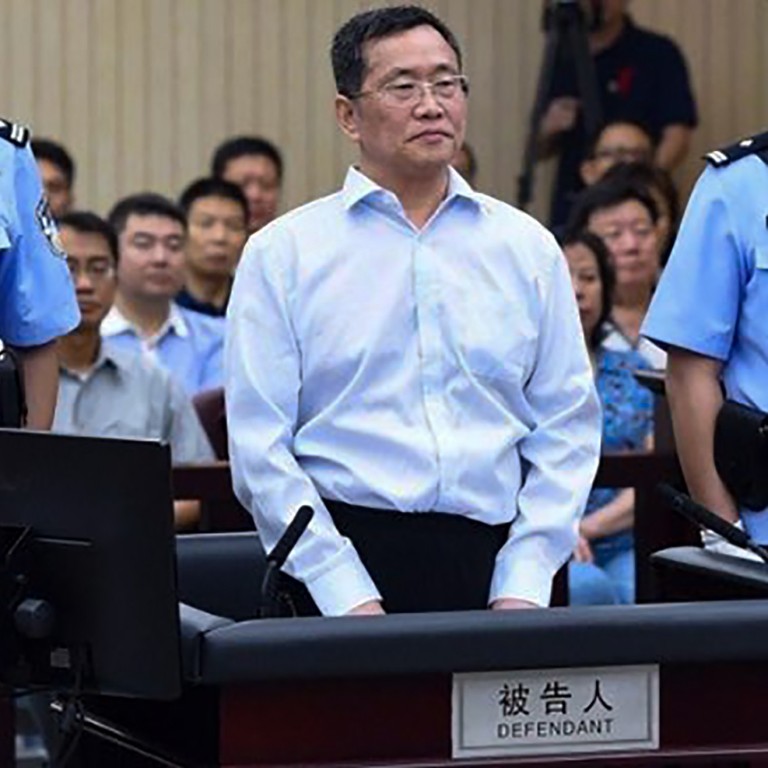 '709' crackdown: Chinese human rights lawyer Zhou Shifeng released after 7 years in prison for subversion
Zhou was the first rights lawyer to face trial from the nationwide crackdown in 2015 which saw over 300 lawyers and activists detained
Observers note that his release coincides with the jailing of his law school classmate Fu Zhenghua, a senior police chief at the time of the purge
Zhou Shifeng, the first Chinese rights lawyer to face trial during the nationwide crackdown on advocates and activists in 2015, has been released from prison after serving a
seven-year sentence for subversion
.
"Thank you very much for caring about my situation. I believe this shows the care for the rule of law and human rights law in China," Zhou told the South China Morning Post by phone on Monday after his release on the weekend.
His tone was buoyant but the 57-year-old said now was not a good time for him to speak up about his situation.
Wang Quanzhang
, a friend of Zhou and also once a prominent human rights lawyer, also talked to Zhou on the phone.
"Zhou reckons that the '709 crackdown' is a major historical, political and legal event. Lawyers and human rights defenders involved in this event are important contributors in the history of the rule of law and human rights protection in China," Wang said.
Zhou was among more than 300 people around the country who were detained or interrogated during the 2015 crackdown, and among seven people convicted of subversion and handed prison sentences ranging from three to eight years.
It was called the 709 crackdown after the date arrests began – July 9. The event significantly reshaped the landscape of political activism in China where it became the norm to disbar lawyers who took up sensitive cases.
Critics say the purge was meant to silence the country's emerging rights defence movement. Many of the released 709 lawyers reported various degrees of physical and psychological abuse, including being medicated against their will while in custody, and placed under de facto house arrest after leaving custody.
Zhou is the former director of the now-closed Beijing Fengrui Law Firm, which was known for representing politically sensitive cases, including defending petitioners, the Falun Gong spiritual sect and other groups that challenged authorities.
The law firm's "Fengrui" name is derived from Zhou Shifeng's own name. He has been involved in many high-profile cases, including the Sanlu formula scandal in 2008, when a Chinese maker of milk for babies mixed melamine in its products to increase protein test results. It was only detected after thousands of infants were poisoned, including more than 50,000 who were admitted to hospital.
Last Thursday, Fu was handed a suspended death sentence by a court on corruption charges. He was among half a dozen former police chiefs jailed over the last week. All were accused by the party of disloyalty to Xi before facing corruption charges.
Additional reporting by Mimi Lau