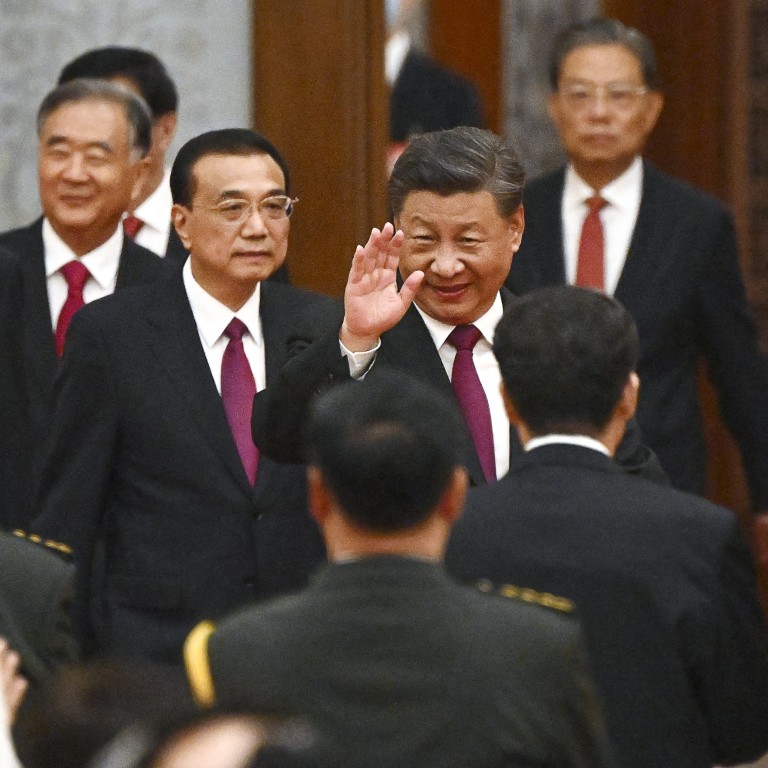 Chinese President Xi Jinping warns Communist Party to prepare for 'great struggles' ahead
In article published in a party journal, Xi says the country has 'never been closer' to completing national rejuvenation, but major challenges remain
Premier Li Keqiang calls for immediate action to help the economy as he warns of 'complex and difficult' situations
President Xi Jinping has called on
Communist Party
members to focus on their "historical mission" and prepare for "great struggles" ahead.
In an article published on Saturday, China's National Day, in the party journal Qiushi, Xi said the country "has never been closer" to achieving its great national rejuvenation, but the last mile would be full of perils and challenges.
"Our party must be united to lead the people to face major challenges effectively, defend against major risks, overcome major barriers and resolve major contradictions. We must press on with great struggles under new historical characteristics," he wrote.
Although Xi did not elaborate on the challenges and struggles mentioned in the article, China is facing a set of complex external and internal pressures. These include its rivalry with the United States, rising tensions in the Taiwan Strait, growing frustration over its
zero-Covid restrictions
and a stalling economy.
He said party members must demonstrate tenacity and persistence to complete the journey. This required the party to stay focused and have conviction in the path it had taken, he added.
"We will not walk back to the old path of isolation and dogmatism, nor shall we ever take the evil path of changing flags," he said, using a metaphor common in revolutionary language to mean changing the political system.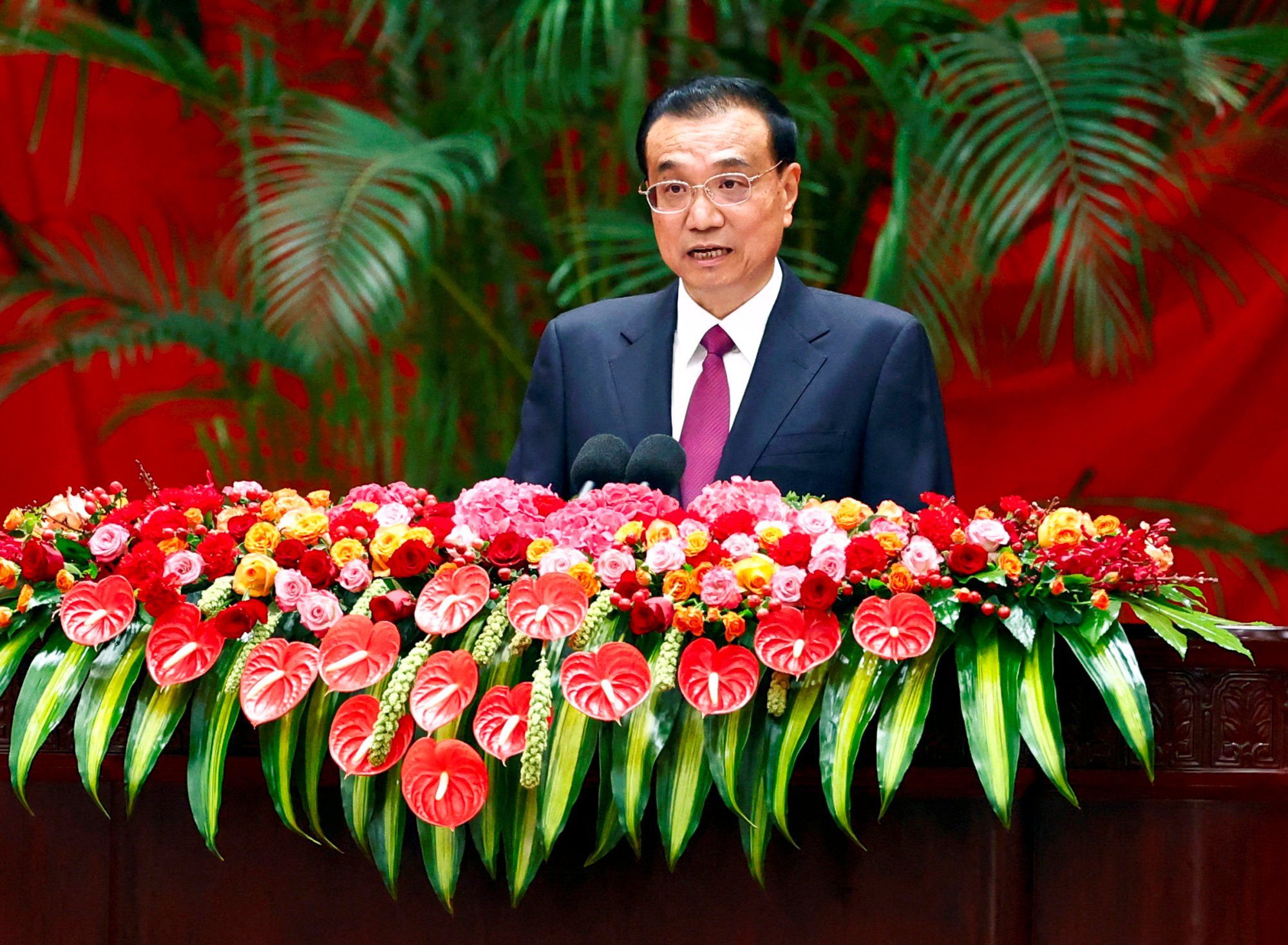 On Friday, Premier Li Keqiang, in a speech to the annual National Day gala, urged local governments not to stand by idly but take immediate action to stabilise the economy.
Using the Chinese phrase shibuwodai – meaning time waits for no man – Li urged officials to focus all their efforts on the economy. The phrase is usually followed by zhizhengzhaoxi – meaning that one should work like there is no tomorrow.
"Our economy right now is facing many challenges and difficulties. Time waits for no man. We must focus all efforts on implementing measures to stabilise the economy. We still have the confidence and ability to keep our economic growth within the accepted range," Li said.
It is typical to see a degree of political inertia ahead of the twice-a-decade party congress, which will introduce sweeping personnel changes.
Many local officials traditionally adopt a wait-and-see approach until the line-up of the next leadership is clear and avoid making high-risk policy changes during this period.
Li himself is going to step down from the premiership after two terms in March and it is not known whether he will stay on in another senior leadership position.
In his gala dinner speech, the premier said China would continue to promote a high level of openness to the world and support foreign trade and investment.
Mass Covid-19 testing and lockdowns are continuing to take their toll on the Chinese economy while the rest of the world has lifted restrictions.
Trade sanctions on China have also weighed on the economy by limiting foreign market access for Chinese firms.
The rivalry with the US has also intensified amid a turbulent global economic environment and the ongoing impact of
Russia's war on Ukraine
.
Meanwhile, the trade tariffs introduced by former US president Donald Trump have been kept by his successor Joe Biden – against many people's initial predictions.
In a report published on Tuesday, the World Bank slashed its growth outlook for China to 2.8 per cent for this year, down from its 5.0 per cent forecast in April, leaving China behind much of East Asia.
If correct, this would be the first time China's growth has lagged behind the rest of the Asia-Pacific region in more than three decades.
Li set a target of around 5.5 per cent growth in March but has since acknowledged China might fall short of the goal.
On Friday he said that China had had an "extremely unusual" year and faced "complex and difficult domestic and international situations".
The ongoing impact of Covid-19 controls and a record number of college graduates have left many young people confronting a gloomy outlook.
The economy's woes have been compounded by a record heatwave and severe droughts that hit the hydroenergy heartland Sichuan, causing power shortages and further disruption to supply chains.