Taiwan
Get more with myNEWS
A personalised news feed of stories that matter to you
Learn more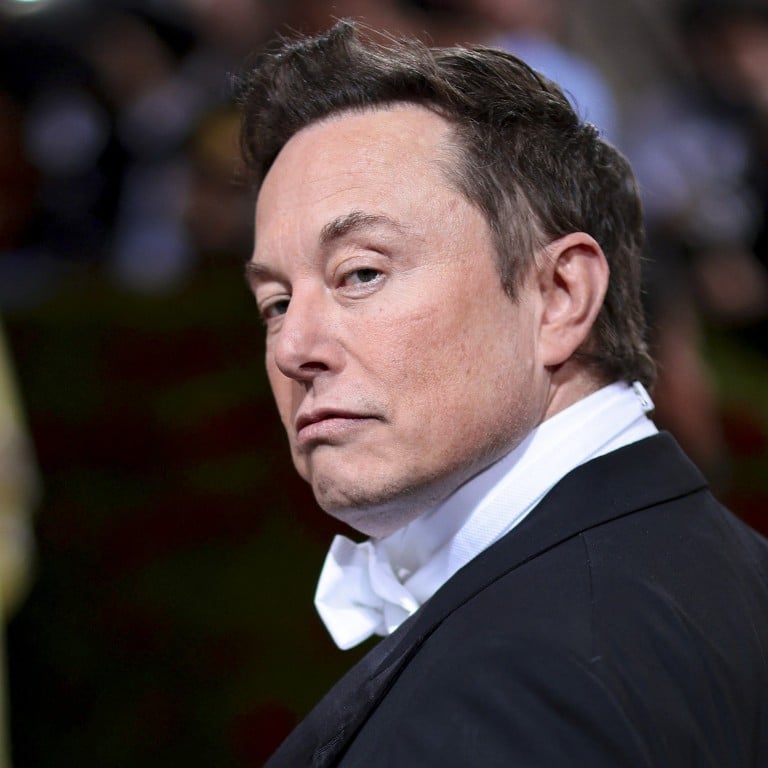 The Chinese internet gives its hot take on Elon Musk, Taiwan and Tesla
Musk stirs up a warning and scepticism by suggesting the island become a special administrative region
Commenters question his motives on making the proposal
"Taiwan's Democratic Progressive Party authorities will hate you. Many US lawmakers and political elites also dislike [the idea] which signs a different tune to the current US policy on the Taiwan Strait," Hu, former editor-in-chief of nationalist tabloid Global Times, wrote on Weibo on Saturday.
"It can't be ruled out that he may have some trouble in the future for having expressed these political views."
Hu said Musk's comments represented the general desire of the business community who do not want to see the war hit the economy hard and disrupt people's livelihoods.
"It has also reflected the world's basic understanding that Taiwan is a part of China and reunification is the general trend," he said.
Hu's comments came after Musk said in an interview published by the Financial Times on Friday that his "recommendation … would be to figure out a special administrative zone for Taiwan that is reasonably palatable".
"[It] probably won't make everyone happy. And it's possible, and I think probably, in fact, that they could have an arrangement that's more lenient than Hong Kong," he was quoted as saying.
Musk made the remarks when asked by the newspaper about China, where his
Tesla electric car company
operates a large factory in Shanghai. Last year the factory accounted for about half of the company's global deliveries.
He also mentioned that Beijing had made clear its disapproval of his decision to offer
SpaceX's Starlink satellite internet
service to Ukraine, and wanted him to promise that he would not offer the service in China.
Beijing sees Taiwan as part of China and has never ruled out the use of force to take control of it. Most countries, including the US, do not recognise Taiwan as an independent state.
Beijing has said Taiwan can adopt the "one country, two systems" model – similar to the approach applied in Hong Kong and Macau.
But Taiwanese authorities said the island's future and the development of cross-strait relations should be decided by the island's 23 million people.
In Beijing, foreign ministry spokeswoman Mao Ning said the nation would "uphold the basic principles of peaceful reunification and one country, two systems".
Other commenters on Chinese social media said Musk made the comments to boost Tesla sales in China.
"He said so because most of his business interests were in China," said one Weibo user.
"He's just a businessman. He knows clearly that China can bring him interests," said another.
Several Weibo users also suggested that one country, two systems was an unrealistic ambition for Taiwan.
"One country, two systems can only be a hope. People on both sides of the Taiwan Strait will not agree," one user wrote.
"We could talk to the British about Hong Kong, but who can we talk to about Taiwan?"
Ukrainian President Volodymyr Zelensky replied with a Twitter poll: "Which @elonmusk do you like more? One who supports Ukraine (or) one who supports Russia."