Taiwan
Get more with myNEWS
A personalised news feed of stories that matter to you
Learn more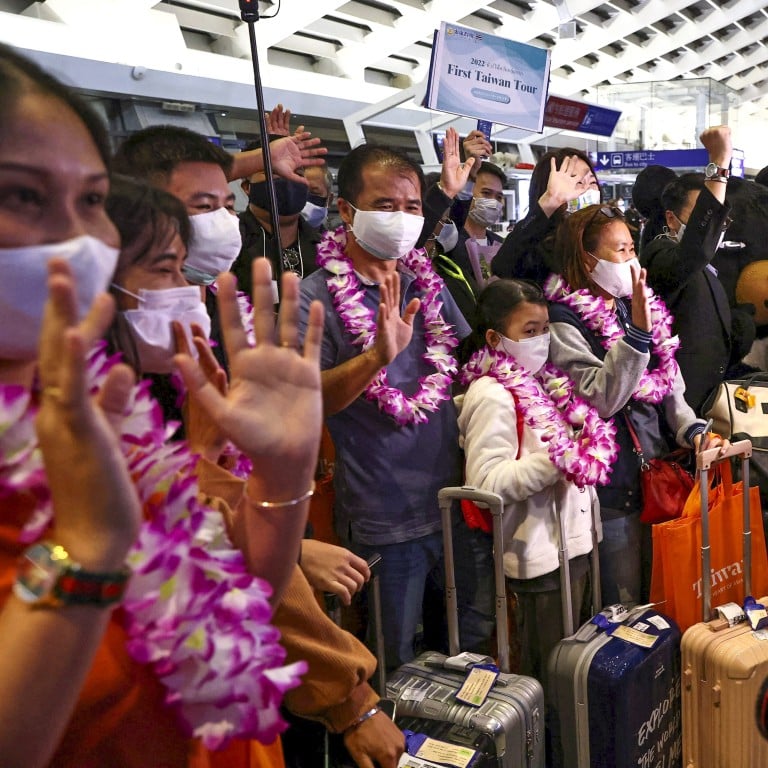 Thai tour groups first to land as Taiwan lifts all Covid-19 entry curbs
Taiwan's strict Covid-19 entry restrictions are a thing of the past after more than 930 days
There is no turning back, island's epidemic control chief says, as hopes rise of a tourism revival
Taiwan
welcomed its first batch of international tour groups after reopening its borders and lifting Covid-19 entry restrictions that had been in place for more than 930 days, since the pandemic began in early 2020.
The reopening went ahead on schedule at midnight on Thursday, despite a recent spike in local coronavirus cases and concerns about the arrival of new Omicron subvariants.
The relaxed rules, however, are
not applicable to
tourists from mainland China, Hong Kong and Macau due to national security concerns.
The first flight to arrive on Thursday was TigerAir IT506 from Bangkok, carrying two tour groups totalling 45 passengers and landing at Taiwan's Taoyuan international airport at 12.16am.
Passengers were greeted by senior officials from the Taiwanese Tourism Bureau and Central Epidemic Command Centre, as well as Taoyuan airport and TigerAir. All received gift packs and mementos to mark the occasion.
There was also a lucky draw worth NT$100,000 (US$3,135) carried out at the scene for the visitors.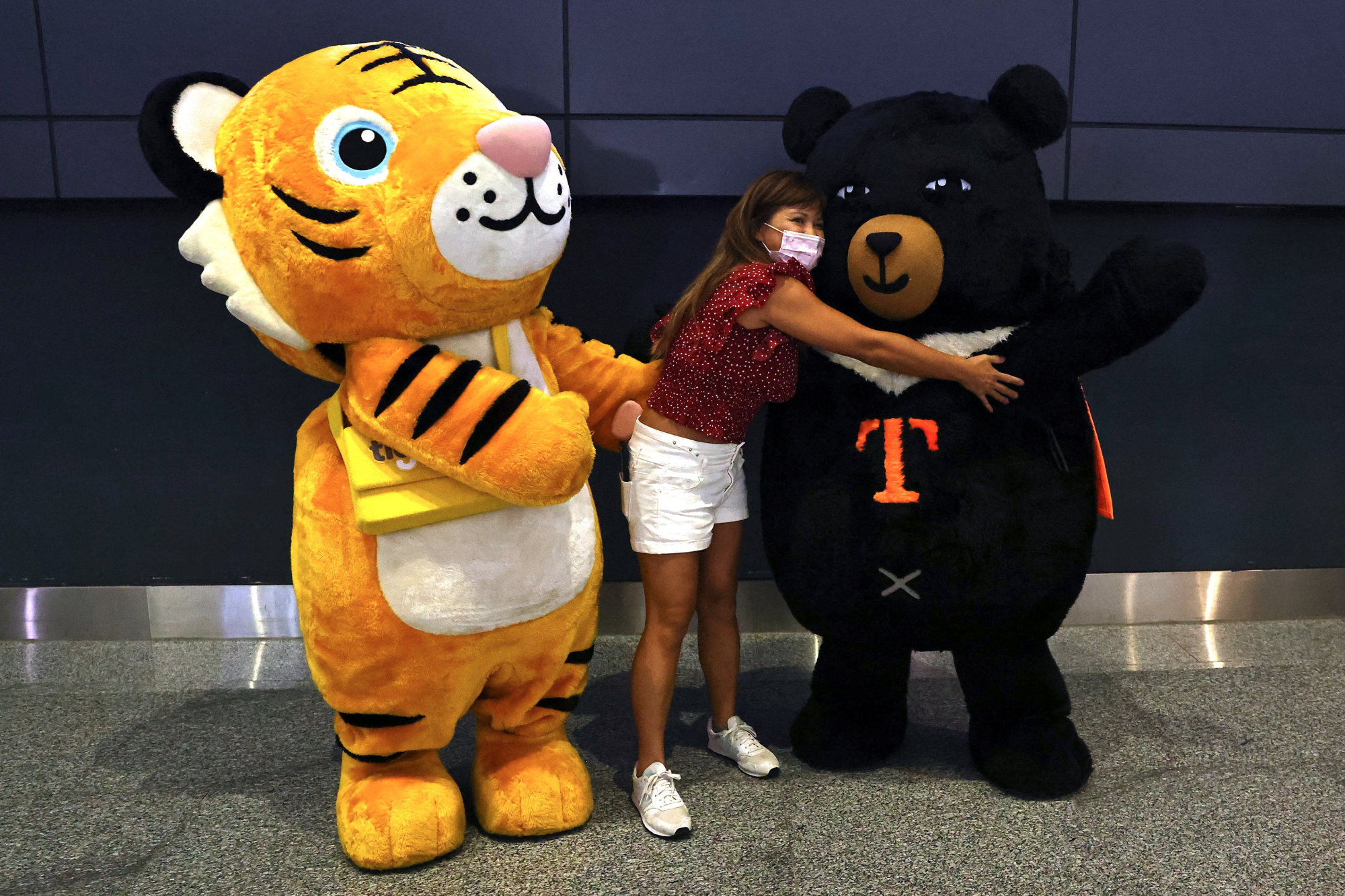 Among those arriving was Kitcharat Nartetamrongsutt, a Thai YouTuber and travel influencer.
"I love Taiwan, including its delicious food and culture," she said at the airport, adding she had many Taiwanese friends and some of her Thai friends were in Taipei learning Mandarin.
Kitcharat, who planned to stay in Taipei for three days, said she had visited Taiwan before and booked a ticket as soon as she learned that the island was about to reopen its borders.
Twenty other tour groups from six countries, including Japan, South Korea and Singapore, also arrived on the first day of reopening, Taiwan tourism officials said.
Tourism Bureau director general Chang Shi-chung recalled how the pandemic had nearly wiped out cross-border travel for nearly 2½ years.
"The reopening of the border offers us the chance to revive and rebuild our tourism market," he said.
In addition to reopening the borders to foreign tourists, Taiwan has also lifted the ban on local travel agencies organising overseas tours for locals and local tours for foreign visitors, Chang added.
He also expressed hope that the island's tourism figures would soon return to pre-pandemic levels – when more than 10 million people visited each year.
There are concerns in Taiwan that the reopening would increase the number of new Covid-19, especially as
new subvariants
such as XBB. 1 and BQ. 1.1 are being reported in Asia.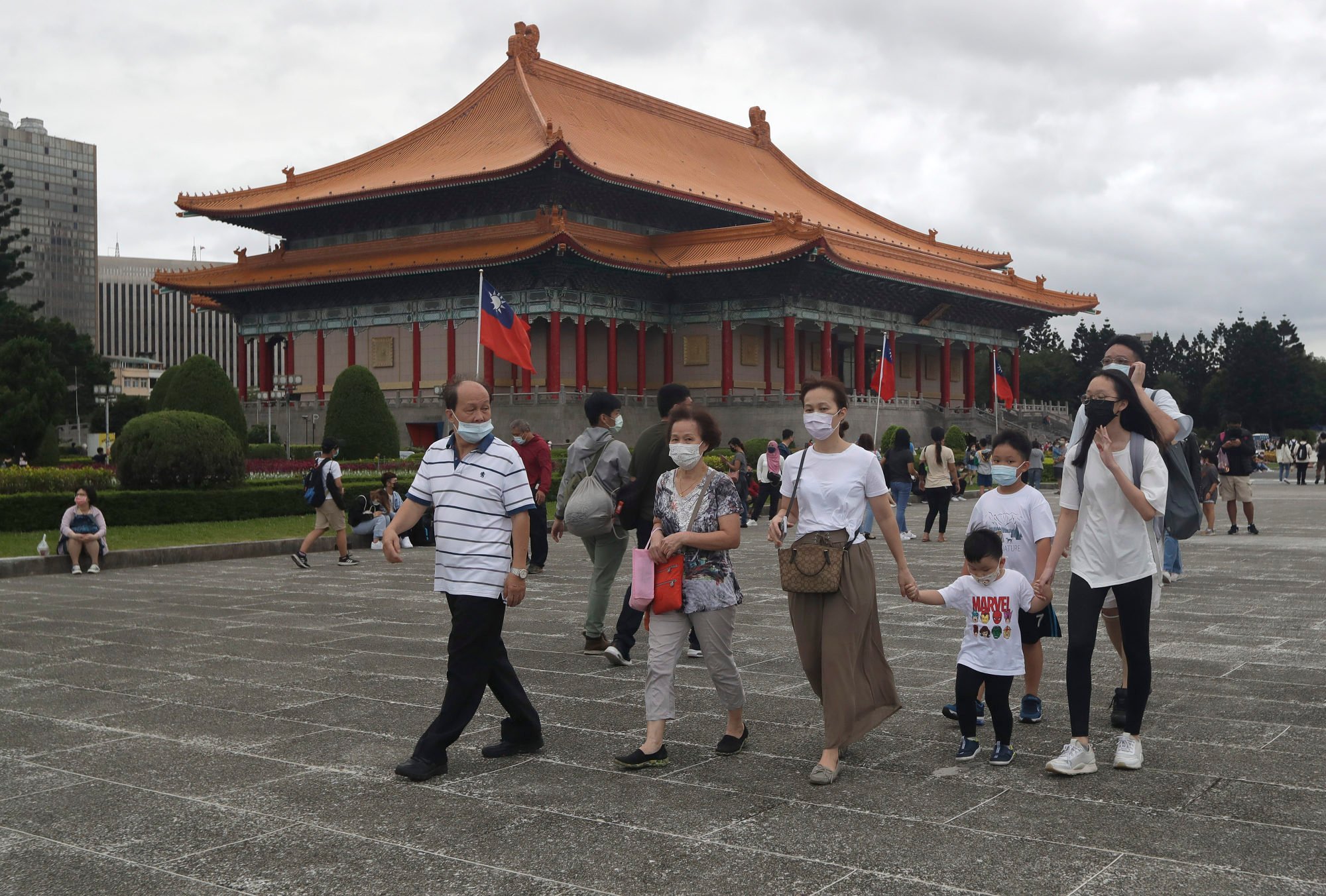 But Central Epidemic Command Centre head Wang Pi-sheng said there was no turning back.
"Now that most countries in the world have reopened their borders and the infection is not as serious as before, it is a common trend to live with the pandemic," he said.
As for some countries like the US which continue to urge caution on travel to Taiwan, Wang said this was likely to change after communication with Taiwanese authorities.
Taiwan logged 53,421 new Covid-19 cases on Thursday, an increase of nearly 15 per cent from a week before. It has recorded more than 7.5 million cases since the pandemic began and close to 11,700 deaths from the disease.
Unfettered access for tourists is the second stage of border control relaxations announced by Taiwan late last month, the first of which took effect on September 29.
Under the new protocol, visitors no longer need to submit PCR test reports or health declarations before boarding, with mandatory quarantine upon arrival also scrapped.
Instead, they have to undergo a seven-day period of self-monitoring for Covid-19. Arriving passengers will be given four rapid antigen test kits, and urged to test themselves on the day of arrival and every two days thereafter for the rest of the monitoring period.
There will be no further tests or tracing by the authorities, unless someone tests positive, in which case they must report to local health offices and will be taken to a quarantine centre for seven days of isolation and treatment.
There are no restrictions on movement during the seven days of self-monitoring, but visitors have been advised to keep their masks on when not eating.