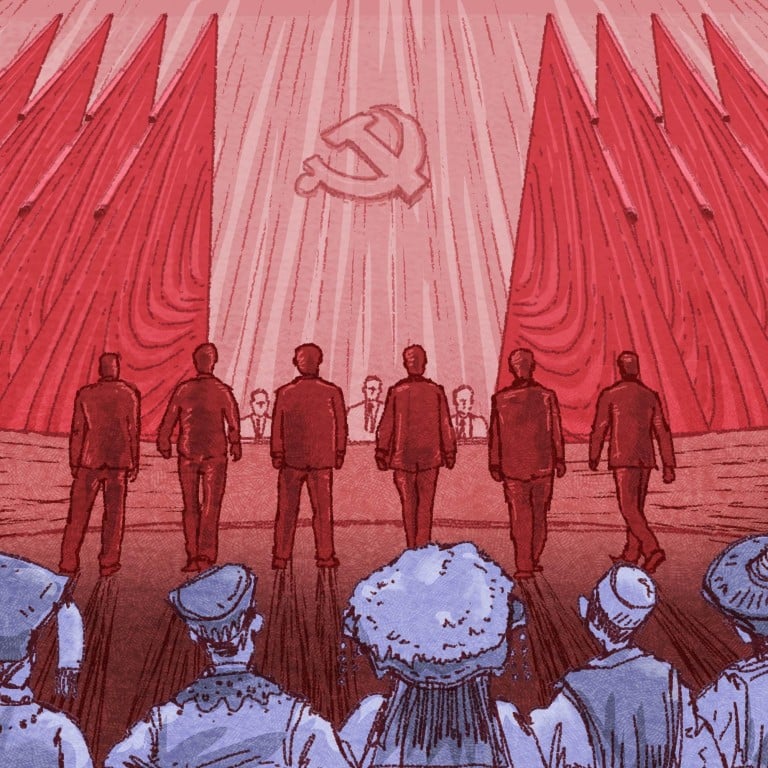 Do ethnic minorities add more than just a dash of colour on China's political stage?
Experts say ethnic minority representation in senior leadership will continue to weaken as Beijing puts more focus on integration in one national identity
Key factors for promotion boil down to unquestionable loyalty and the ability to deliver economic growth targets while maintaining stability
Members of China's 55 non-Han ethnic minorities present a colourful diversion on the national political stage each March when their
bright outfits and dazzling headpieces
break up a drab sea of dark-suited Han delegates at the annual sessions of the legislature and a key advisory body.
But the spotlight is very much on the latter, and that is also the case at the Communist Party's national congress, which began on Sunday. President
Xi Jinping
is set to kick off his third term as the party's leader at the gathering, and unveil a new leadership line-up that may include a female ethnic-minority member in the Politburo.
An examination of the résumés of dozens of minority cadres at the top of the leadership shows that, much like their Han counterparts, key elements needed for promotion boil down to unquestionable loyalty and the ability to deliver economic growth targets while maintaining stability. Those with expertise in science and technology are also likely to be favoured.
The representation of ethnic minority officials at the top has decreased in recent years, amid Beijing's push to fuse ethnic identities into one Chinese national identity.
"This shows the representation of ethnic minority cadres among high-level officials is not as high a priority as in previous years," said Lai Hongyi, an associate professor at the University of Nottingham's school of politics and international relations.
The party has a long tradition of recruiting and training ethnic minority political elites that dates back to the founding of the People's Republic of China as part of its ethnic inclusion measures. But ethnic tensions that have emerged in regions such as Xinjiang and Tibet in past decades have been met with security crackdowns.
China's officially recognised non-Han ethnic groups make up 8.9 per cent of the country's population, and 7 million of the 125 million members of those groups are party members.
Ethnic minority officials are appointed to top government jobs in autonomous regions, prefectures and counties, but the more powerful party chief jobs at the regional level are usually handed to their Han counterparts.
No ethnic minority cadres have ever served on the Politburo Standing Committee, the party's highest decision-making body.
But a Zhuang general, Wei Guoqing, was a Politburo member from 1973 to 1985, and Mongolian general Ulanhu was a member from 1977 to 1985.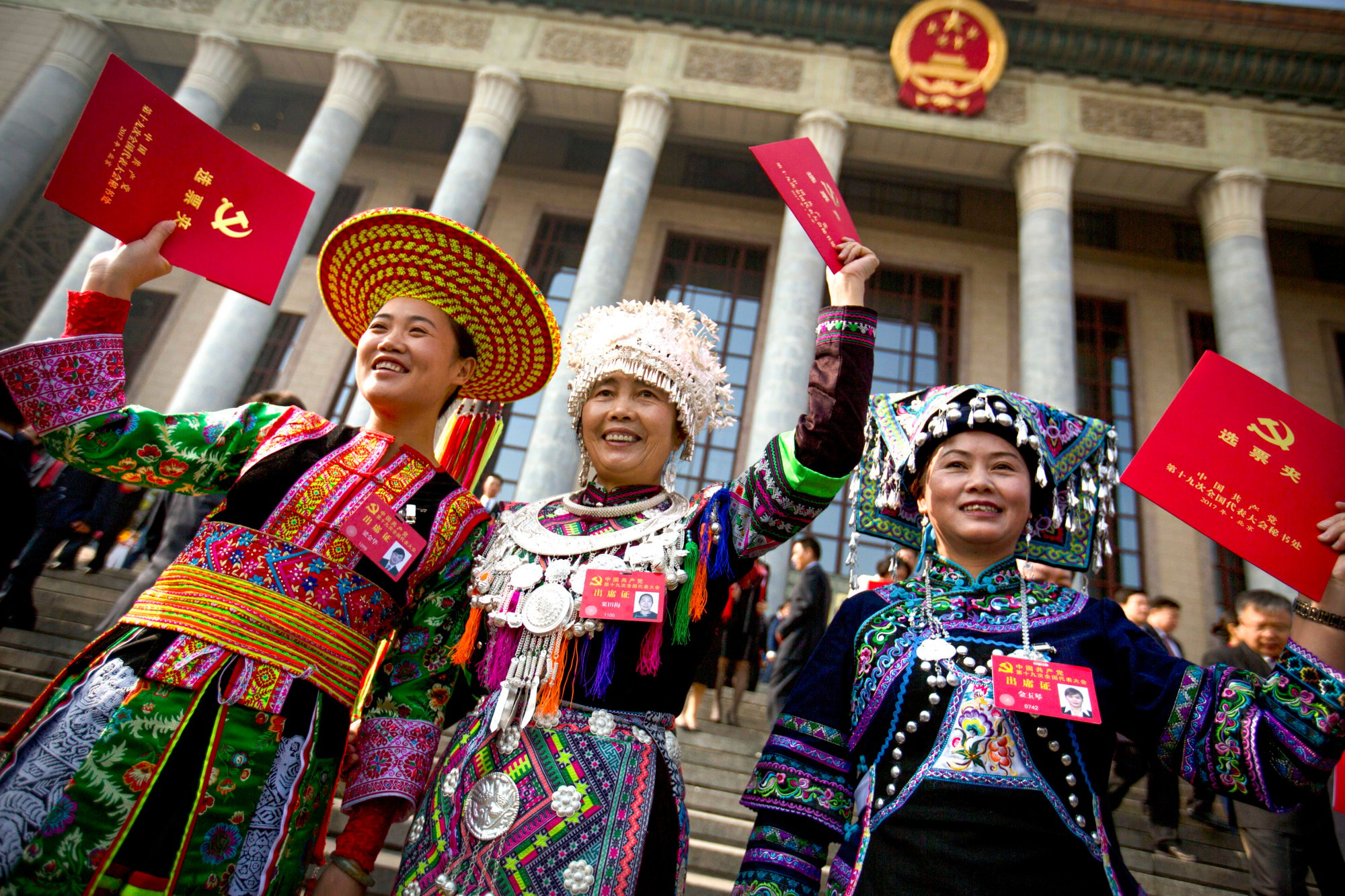 Between 1993 and 2018, the party observed an informal norm of having at least one ethnic minority cadre serving as a vice-premier or state councillor.
Hui Liangyu, a Hui who served two terms as a vice-premier from 2003 to 2013, was a Politburo member from 2002 to 2012. Uygur cadre Ismail Amat, Dai Bingguo, a Tujia with a background in diplomacy, and Mongolian cadre Yang Jing served as state councillors between 1993 and 2018.
Dating back to 1954, the officials responsible for implementing regional autonomy and ethnic affairs had always been members of ethnic minority groups, but that norm was shattered two years ago when Chen Xiaojiang, a Han cadre, replaced Bagatur, a member of the Mongolian ethnic minority, as party secretary of the National Ethnic Affairs Commission.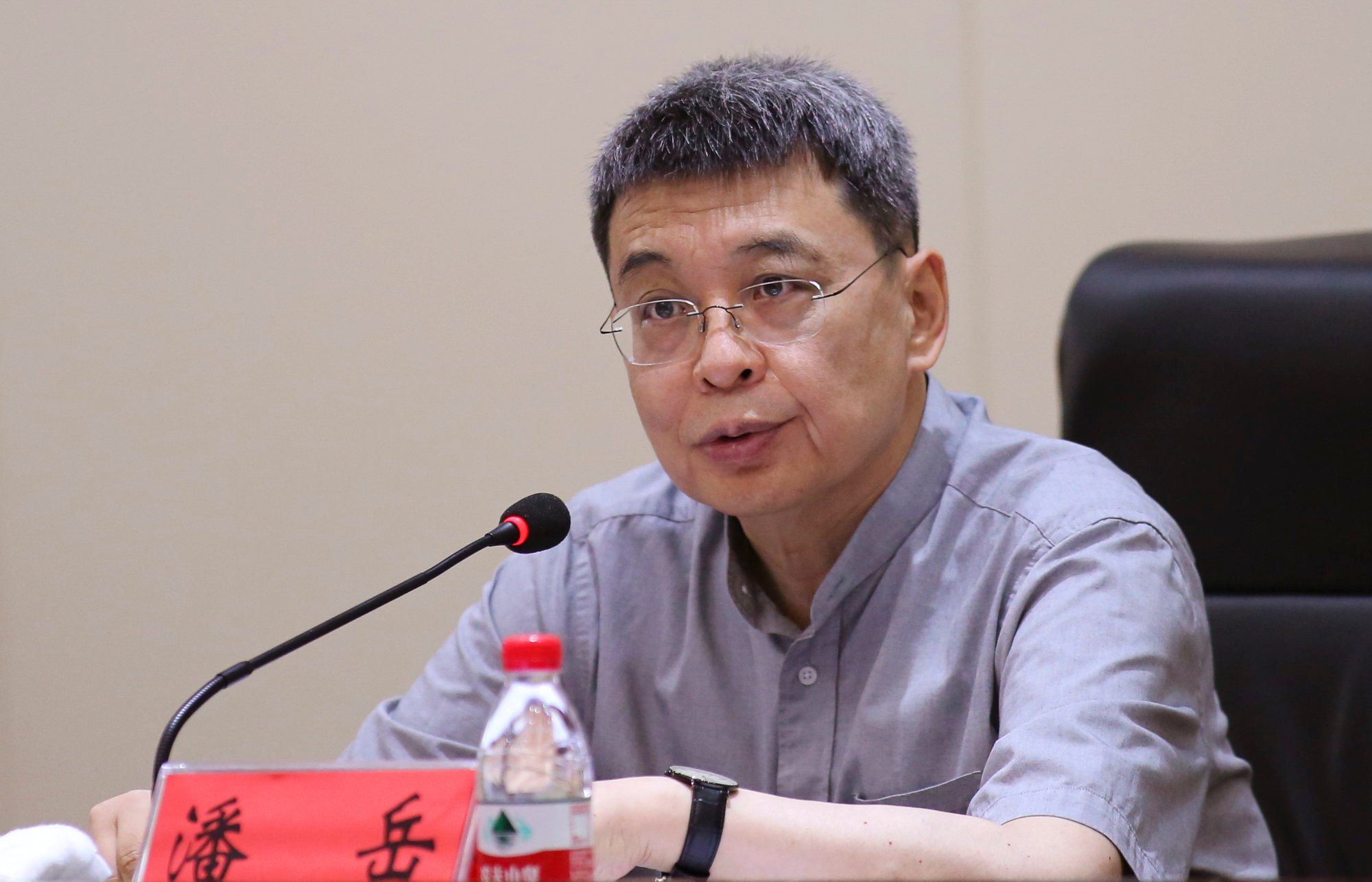 In June, Chen was replaced by
Pan Yue
, another Han cadre with no previous experience in handling ethnic affairs.
Only one of the commission's three deputy chiefs, 58-year-old Tibetan Bianba Zhaxi – a law graduate from Renmin University and a former deputy chief of the Tibet autonomous region – is non-Han.
"The changes send a message to minority cadres – and their superiors – that ethnic background is less of an asset than it was in the past, even as window-dressing and even something to be downplayed," said Susan McCarthy, a professor of political science at Providence College in the US.
"[Xi's] vision of China and Chinese culture is unabashedly Han-centric, and most importantly, Xi-centric."
Ethnic minority representation in China's senior leadership will continue to weaken, experts say, as promotions to national-level jobs become rarer amid an ethnic integration push by Beijing.
Aaron Glasserman, a postdoctoral research associate at the Paul and Marcia Wythes Centre on Contemporary China at Princeton University, said the change implied Xi was no longer making ethnic minority representation at the top of government a priority and personal loyalty would outweigh ethnic identity when it came to allocating political positions.
"Xi is sort of saying ethnic minority leadership shouldn't be thought of as a priority or talking point for the regime any more. It's no longer central to its identity," Glasserman said.
The party's 19th Central Committee, which will end its term at the congress, has 205 full members and 171 alternate members. Sixteen full members hail from ethnic minorities along with 22 alternate members, with minorities' representation on the committee having remained steady at about 10 to 11 per cent over the years.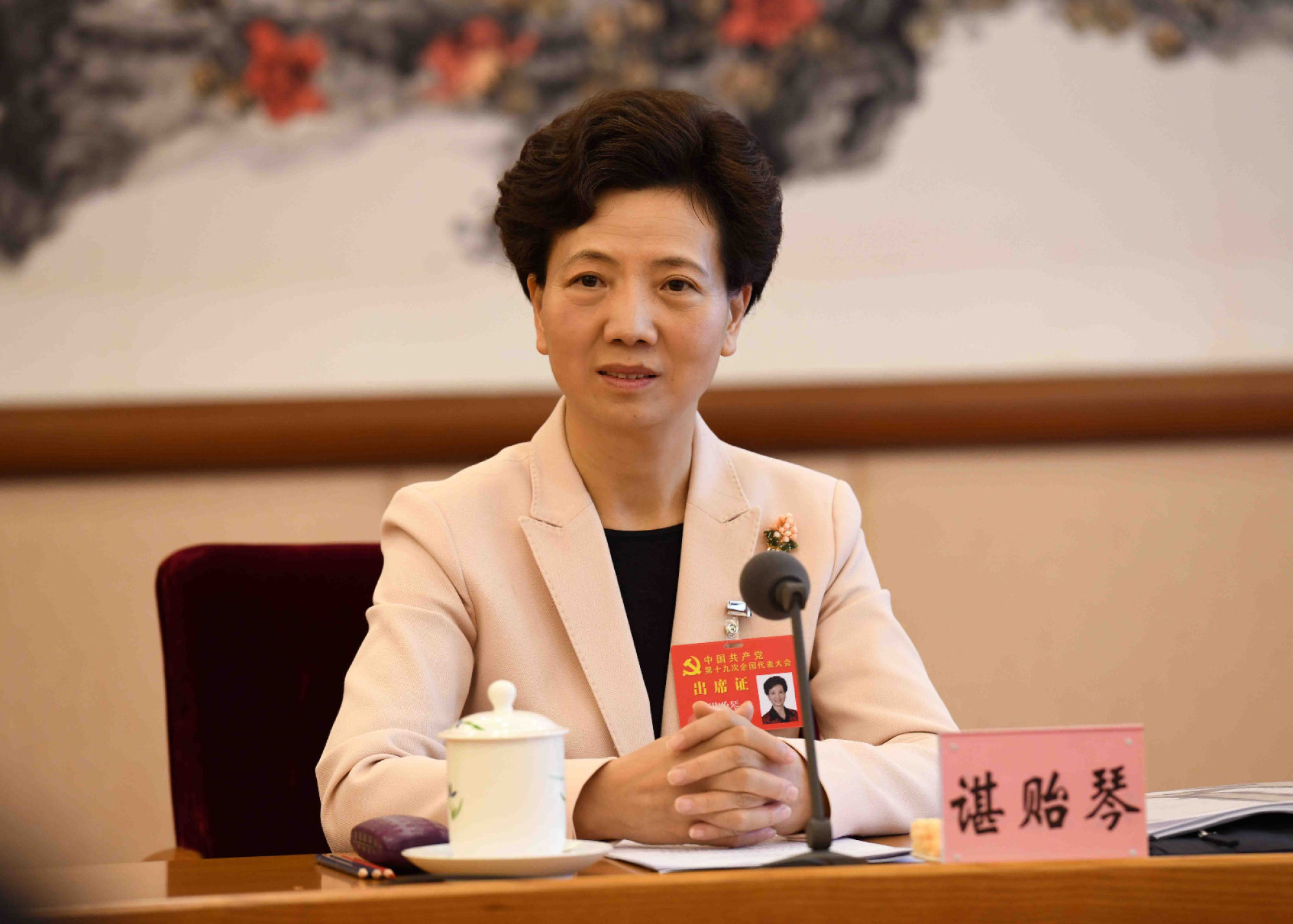 Most of the 16 full members from ethnic minorities are set to retire, but two – Shen Yiqin, a 63-year-old member of the Bai ethnic minority who is Guizhou province's party secretary, and 59-year-old Kazakh cadre Nurlan Abilmazhinuly, who is chairman of the Xinjiang Uygur autonomous region's political consultative conference – could be promoted.
Shen has been tipped as a front runner for Vice-Premier
Sun Chunlan
's place as the only female representative on the 25-member Politburo.
"She is the first minority woman to serve as the party secretary of a province and might well become the first minority woman in the Politburo … much more needs to be done for gender and ethnic diversity in the CCP but this could be a remarkable step," said political scientist Victor Shih from the University of California, San Diego.
Shan Wei, a senior research fellow at the National University of Singapore's East Asian Institute, said that if Shen became a Politburo member, it would be more to do with her gender than her ethnicity. While the Zhuang are the largest ethnic minority group in China, Shan said only Uygurs, Tibetans, Huis, Mongolians and Kazakhs were seen as politically significant and until a representative from one of those five groups was appointed to a top national position, it could not be said that China was relaxing its ethnic policies.
Among the 22 alternate members of the Central Committee from ethnic minority backgrounds, a batch of relatively young regional chiefs, all appointed in the past two years, has promotion potential. They comprise 61-year-old Uygur Erkin Tuniyaz, who is Xinjiang's regional chief, 58-year-old Mongolian Wang Lixia, the chairwoman of the Inner Mongolia autonomous region, 60-year-old Lan Tianli, a Zhuang official who oversees the Guangxi Zhuang autonomous region, and 60-year-old Tibetan official Yan Jinhai, who governs Tibet.
Two ethnic minority cadres who are not full or alternate members of the current Central Committee are also expected to be promoted. They are 60-year-old Zhang Yupu, a Hui cadre who governs the Ningxia Hui autonomous region, and 58-year-old Tujia cadre Ren Zhenghe, who was appointed governor of Gansu province, an area that is home to many Hui, in January last year.
Many of the 38 full and alternate Central Committee members with ethnic minority backgrounds graduated from institutions designed to train students from minorities to become civil servants or party cadres in their home regions. Most also attended mid-career training run by the National Ethnic Affairs Commission or enrolled in special Central Party School programmes designed for cadres from Xinjiang and Tibet before further promotion.
Shan said the authorities would select trainees identified as having potential, loyalty and the capability of promotion to higher and more important positions. Most of their training would focus on ideology, ethnic issues and development in minority areas, and they were trained separately from their Han counterparts.
He said that segregated approach deprived minority cadres of knowledge of Han society, and their training in science, technology and economic development was not comprehensive enough, leading to a shortage of expertise and professional talent among ethnic minority cadres.
McCarthy said it could "limit opportunities to acquire expertise that might open up avenues for promotion".
"Prejudice is a factor, as technical positions are given to Han cadres because they are regarded as inherently more 'advanced' than the 'backward' shaoshu minzu," she said, referring to ethnic minority groups.
Minority cadres' loyalty remains the No 1 criteria for advancement, with the party repeatedly warning against "two-faced" cadres. Members of minority groups appointed to top positions by the party's organisation department go through a great deal of scrutiny to make sure they are loyal to the party and will obediently carry out the orders of its national leadership.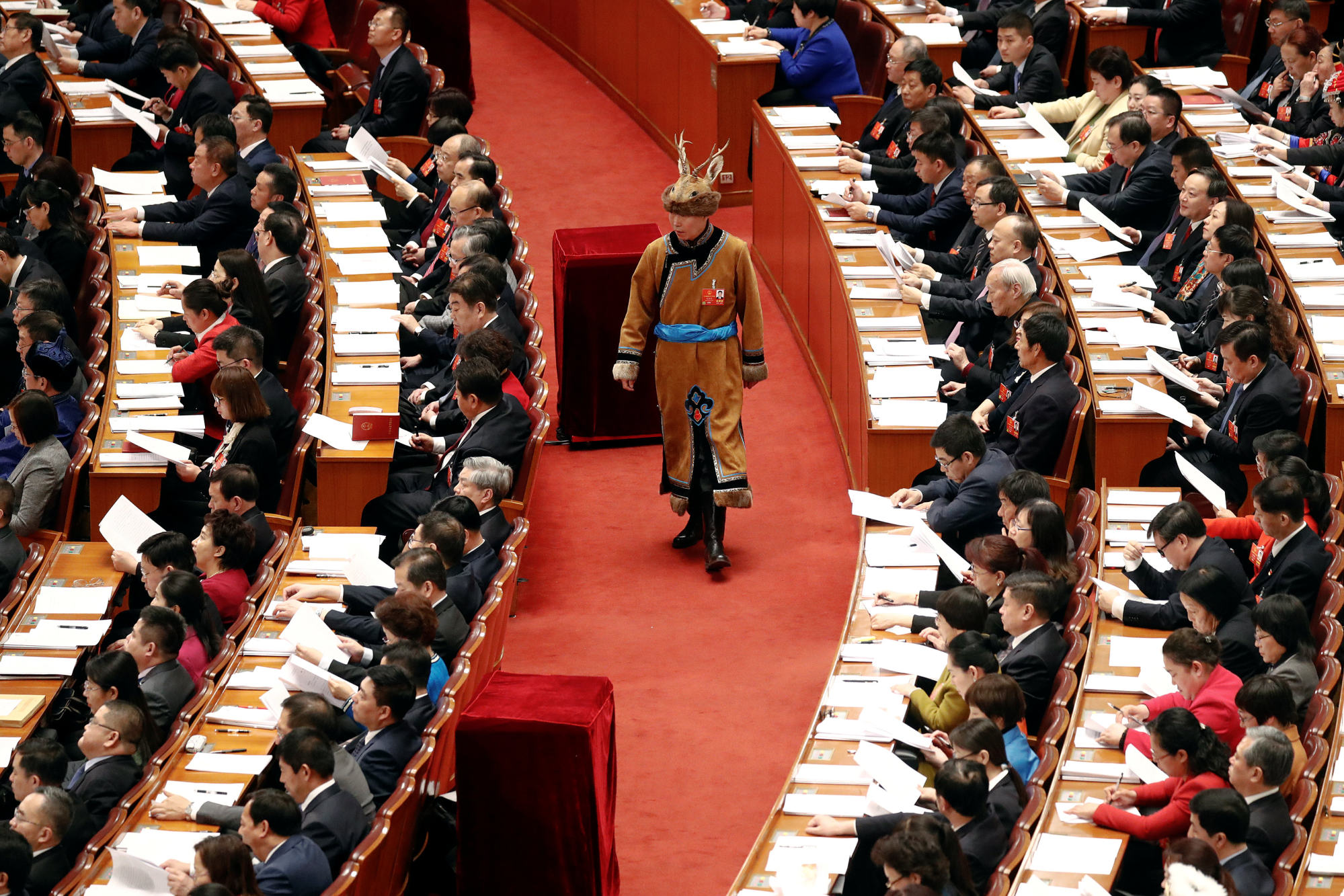 Several high-ranking ethnic minority officials have been penalised recently for lapses in loyalty. They include Sattar Sawut, Xinjiang's former education chief, who was accused of allowing "poisonous" textbooks in minority languages to be used in primary and middle schools for 13 years, and Shirzat Bawudun, former deputy secretary of Xinjiang's political and legal committee, who was accused of colluding with extremists.
Among the recently appointed regional chiefs, Tuniyaz was a visiting scholar at Harvard University in 2012, Lan has degrees in physics, economics, management and public administration from universities in China and Singapore, Wang has a PhD in statistics, and Zhang has a PhD in management.
"For someone highly credentialed and connected, being a minority can assist one's advance up the ladder of power, but the glass ceiling remains as top spots will likely always go to Han men," McCarthy said.
Shih said minority cadres either serve as chairmen of their autonomous regions or tend to get stuck at the vice-provincial or vice-ministerial level.
"If the party is serious about its assimilation policy, then minority cadres should be allowed to serve as full ministers and work outside their home provinces, much like Han cadres are allowed to do," he said.