Key leaders of Beijing's Hong Kong-Macau policies make way as China entrenches 'one country, two systems'
Vice-Premier Han Zheng, chair of Central Leading Group on Hong Kong and Macau Affairs since 2018, is not on new Central Committee
Despite the make-up of the new team, their job is already clearly defined as 'Hong Kong has entered a new era', says analyst
Top Communist Party leaders who have steered Beijing's policies on Hong Kong and Macau in recent years have retired from the organisation's top policymaking body, paving the way for a reshuffle of the elite team.
Vice-Premier
Han Zheng
, who has chaired the Central Leading Group on Hong Kong and Macau Affairs since 2018, was not among the 205 Central Committee members announced on Saturday at the closing of the
20th party's national congress
.
Besides approving the new Central Committee line-up, the congress delegates also adopted amendments to the party constitution, including an addition to highlight the importance of
"one country, two systems"
as Beijing's fundamental governing principle for Hong Kong and Macau.
The absence of 68-year-old Han indicated he will step down from the leadership. However, he will remain as vice-premier until the legislative body, the
National People's Congress
(NPC), holds its annual meeting in March.
Other top leaders in charge of Hong Kong and Macau affairs leaving the committee include Luo Huining, head of the central government's liaison office in Hong Kong, and Zhang Xiaoming, a deputy secretary general of Chinese People's Political Consultative Conference and a predecessor of Xia Baolong, head of the Hong Kong and Macau Affairs Office.
Luo's counterpart in Macau, Zheng Xincong, 58, however, was promoted to full Central Committee member.
Analysts and seasoned observers said Beijing's policies on the two special administrative regions would continue but it was too early to predict who would fill the shoes of the retired leaders.
Tam Yiu-chung, Hong Kong's sole delegate to the NPC Standing Committee, said Beijing's policies would remain consistent despite the reshuffle.
"A reshuffle happens every time during such an event and sometimes it's due to age, while other times it's due to a new duty," he said referring to the party congress.
He added that the party amendment regarding one country, two systems underscored Beijing's commitment to stay firm with the principle.
Xie Maosong, a senior fellow at the Taihe Institute and a senior researcher at the National Institute of Strategic Studies at Tsinghua University, said Beijing was likely to appoint a member of the Politburo Standing Committee to take over from Han to head the leading group.
"While it will be difficult to pinpoint who will be the next leader to be in charge of Hong Kong affairs, [Chinese President Xi Jinping] will likely continue the practice in appointing a Politburo Standing Committee member … because Hong Kong remains a critical piece in the struggle between China and the United States," Xie said.
"Hong Kong affairs are not about Hong Kong only and they have serious ramifications for Beijing's other major policies, such as Taiwan, diplomacy, financial security, national security and the development of the Greater Bay Area.
"You always need someone with a big-picture mindset to be responsible for Hong Kong affairs."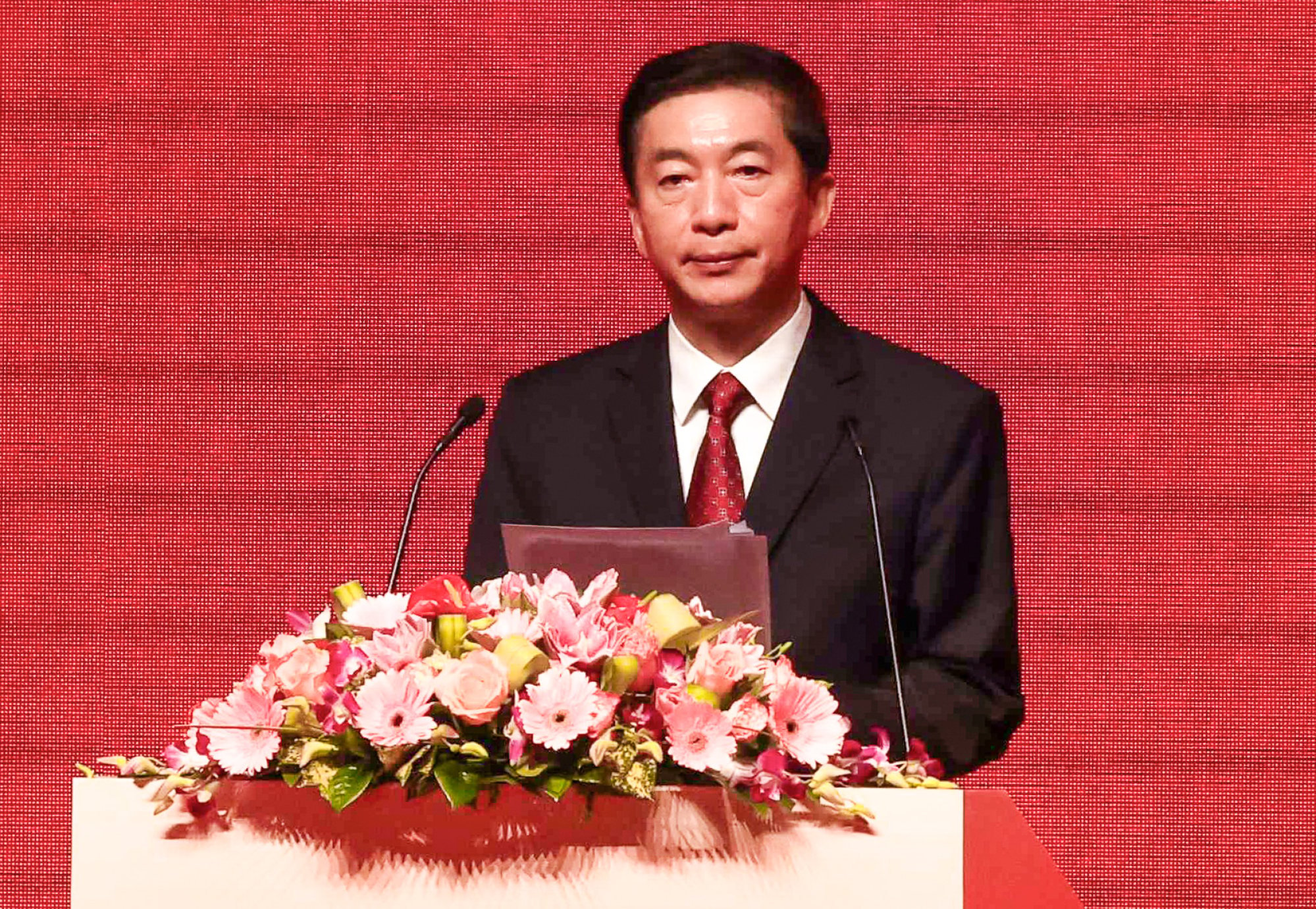 Lau Siu-kai, vice-president of the Chinese Association of Hong Kong and Macau Studies, said that stepping down from the Central Committee did not mean Luo would immediately be replaced.
He cited the example of Xia Baolong, who headed the Hong Kong and Macau Affairs Office even though he was not a member of the Central Committee.
No matter which official ended up leading Hong Kong-Macau affairs, their main tasks were already clearly defined as "Hong Kong has entered a new era", Lau said.
According to Lau, Beijing has made it clear that Hong Kong's priorities should now be about ensuring political and financial security, enhancing the city's status as a financial centre, building new drivers for technology and innovation development, promoting economic integration with the mainland and resolving chronic housing problems.
"[Beijing] has already laid down the new policy imperatives [for Hong Kong] so it will certainly put in place a new team with capable hands, experience and expertise to help the Hong Kong government achieve its goals," Lau said.
Wu Junfei, a researcher at the Hong Kong-China Economic and Cultural Development Association, said Beijing might again appoint senior cadres with no prior experience on Hong Kong and Macau affairs after seeing the success of Luo and Xia.
Wu said Beijing would continue to favour bringing in people from outside the Hong Kong-Macau system because they were less entangled with local interest groups and could avoid silo thinking and tunnel vision when executing Beijing's policies.
"When [Luo and Xia] think of Hong Kong, they think of it as part of China and all the plans must fit into the national agenda, not just for Hong Kong or any ministry's own agenda," Wu said.