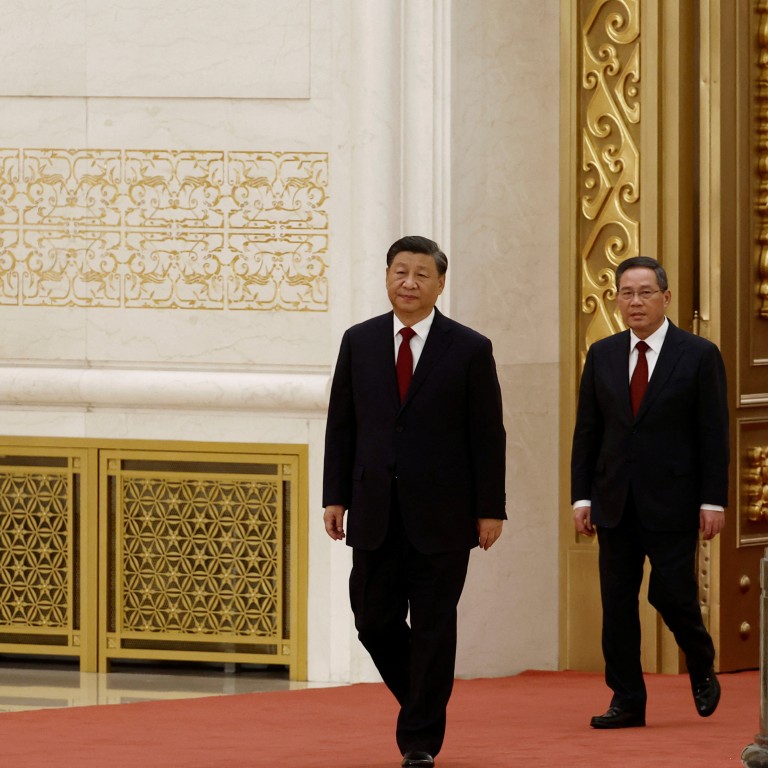 China's Li Qiang shakes off Shanghai Covid chaos to enter Communist Party inner circle
Li has decades of experience in regional economic management as well as a lot of trust and rapport with the president
His promotion of high technology and innovation also corresponds with Xi Jinping's priorities
Filing out at No 2 indicates Li Qiang is in line to take over that role, as the top official in charge of China's economic and social development.
Li Qiang has decades of experience in development and regional economic management but, perhaps more importantly, he has a lot of trust and rapport with Xi, something that will be crucial for him in the new position, according to analysts.
"He has a much closer relationship with Xi compared to [Premier] Li Keqiang. If he becomes the premier, Xi is likely going to give him much more room and power to manage the economy," said Deng Yuwen, a former deputy editor of the Study Times, the official newspaper of the Central Party School.
"But that's not enough. At least in the early stages, he also has to do a lot to win the confidence of the State Council team and the outside world," added Deng, now an independent political researcher in the United States.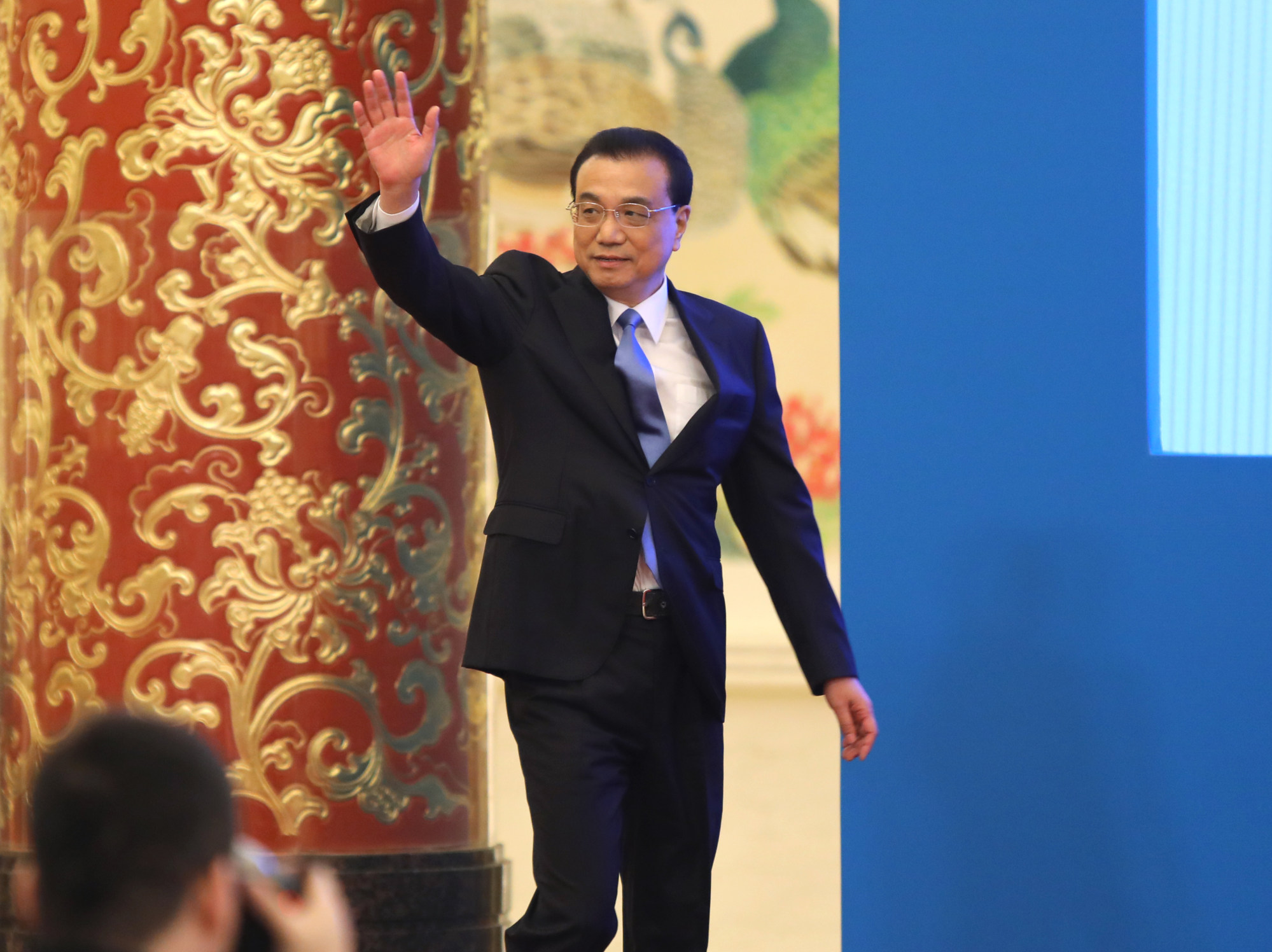 Li Qiang's ties with the president date back to 2004, when Xi was the party boss of Zhejiang province and Li his de facto top personal aide. Li served in the role for three years, until Xi left to head the party in Shanghai.
During the Zhejiang years, he accompanied Xi on almost every inspection trip and edited all of his speeches, including a personal column in the provincial party mouthpiece, called Zhijiang Xinyu, or "new words from the Zhi River".
The material was later compiled into a book widely circulated among party cadres looking for clues about Xi's thoughts.
Li was also credited with helping to draft and distil Xi's policy direction in Zhejiang, an approach that later became known as the "double eight strategy", a list of eight comparative advantages of Zhejiang and eight corresponding actions.
Many of those policies have now evolved into "Xi Jinping Economic Thought", the guiding principle for the economic policy of China's ruling party.
Qiao Yide, vice-chairman of the Shanghai Development Research Foundation, described Li as a "faithful follower" of the Chinese leadership.
"But he is not just an enforcer. Over the past five years, Li also took bold initiatives to improve the economy, such as lowering the threshold for outsiders to obtain residency permits in Shanghai and creating five new towns to ease the land supply shortage," Qiao said.
Li followed in Xi's footsteps, becoming party boss of Shanghai himself in 2017, a tenure that was largely trouble-free.
Unlike his predecessor Han Zheng, who was promoted through the ranks locally, Li was first seen as an "outsider" by the close-knit Shanghai officialdom when he was parachuted in as party chief.
But he quickly won them over with his candid and pragmatic approach, a Shanghai official said, describing Li as "open and progressive".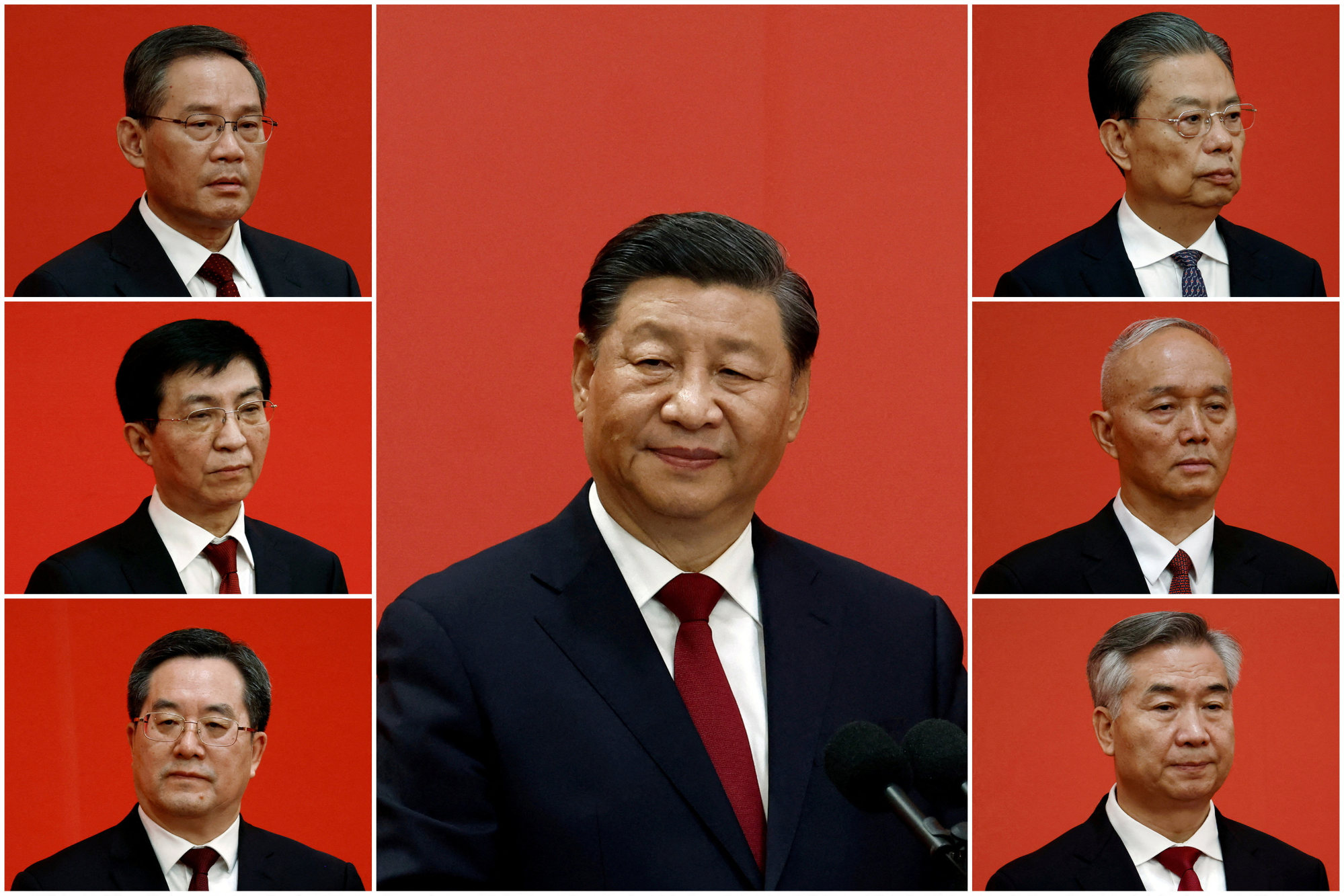 At a meeting in 2019, Li told local officials that they must change their attitude and culture and work like "shop assistants" to attract foreign companies to move their headquarters to Shanghai.
It came at a time when Hong Kong was being rocked by social unrest and Shanghai competed with Singapore for a share of the foreign companies considering an alternative.
Li's elevation to the Politburo Standing Committee signals a comeback after a bungled response to an Omicron outbreak
earlier this year
in Shanghai, which had until then been lauded as a model city in its handling of the pandemic. The highly infectious coronavirus variant resulted in a massive outbreak that even an unprecedented lockdown struggled to control, and left residents scrambling for basic supplies.
A senior Shanghai medical expert, speaking on condition of anonymity, said hindsight would suggest Li "may have hesitated for too long to issue district-level lockdowns and missed the opportunity to stop the virus from spreading".
But he said few people at the time fully understood just how transmissible Omicron was, and Shanghai authorities feared for the costs to the national economy if they overreacted.
"To be fair to [Li], throughout 2020 and 2021, before the emergence of Omicron, Shanghai had kept a good balance between virus control and economic development," the medical expert said.
By the time the two-month lockdown ended in early June, more than 620,000 people had been infected, with 588 deaths. Many leading businesspeople had left, dealing a major blow to the financial centre.
Nevertheless, a big factor working in Li's favour has been his focus on cutting-edge technology and innovation – themes singled out as economic drivers in Xi's work report to the just-concluded
20th party congress
.
A Shanghai official who had had direct interaction with Li was impressed by his drive to develop hi-tech industries.
"We are most impressed by his no-nonsense work style. He frequently makes inspection tours to keep us on our toes. He is pro-business and always likes to stress the importance of opening up [market access]."
A tech industry executive gave Li Qiang credit for his contribution to Shanghai's semiconductor industry, which accounted for a quarter of the country's related output by value in 2021 under his watch.
The executive said Li had made good use of his education – he has an MBA from Hong Kong Polytechnic University – and experience in science and technology.
Another tech executive said Li had visited tech companies including iQIYI and miHoYo in early June, right after the lockdown was lifted.
"He asked if we needed any support to get through the difficulties caused by the outbreak. He also encouraged us to keep focusing on developing our own technology and projects."
Li also oversaw many major foreign investments in Shanghai during his term, the most prominent of which was Tesla's 50 billion yuan (US$7 billion) Gigafactory.
The major investment by the US-based firm also marked an exception amid Beijing's spiralling tensions with Washington.
In February, on the occasion of the 50th anniversary of the Shanghai Communique – the foundation for the normalisation of US-China ties – Li pledged that the city would play "a more active role" in promoting bilateral relations.
Li was born in Wenzhou – a city known for its entrepreneurial spirit – in 1959. He started working at an irrigation station in his hometown in 1976, while still in his teens, before moving on to a tooling factory.
As one of the best-educated among the workers, Li managed to gain admission to the Zhejiang Agricultural University's Ningbo campus to study agricultural machinery in 1978, a year after then paramount leader Deng Xiaoping restored China's college entrance exams following the end of the disastrous Cultural Revolution.
His first job after graduation was a clerical post in the
Communist Youth League
in 1983. Within a year, he was promoted and put in charge of youth work in the local county.
Transferred to the Zhejiang civil affairs department in 1984, he worked for 12 years on rural welfare and witnessed the transformation of the province after Deng's reform and opening up plan took effect in the 1980s.
After a short stint at the Zhejiang's commerce department, Li was appointed party boss of his hometown Wenzhou in 2002. He was just 43, the youngest person to take up the position in more than three decades.
A Wenzhou businessman who had many meetings with Li described him as a pro-business party boss with "listening ears" and a "down-to-earth and pragmatic" mindset.
"He was very frank, [and] told us not to hide our thoughts from him," he said. "In every meeting with us, he would make a list of our requests, or rather complaints, including need for loans, government licensing, etc, and follow them up one by one."
Li Qiang read for an MBA at Hong Kong Polytechnic University from 2003 to 2005.
Priscilla Lau Pui-king, a former Hong Kong deputy to the National People's Congress and ex-PolyU business professor, described Li as a down-to-earth and highly experienced official with a strong global vision.
"He attended my classes on the Chinese economy and market economy. In 2004, when a Hong Kong delegation visited Zhejiang to meet Xi and Li, Li remembered me and called out to me," she recalled.
Lau said Li Qiang would make a good premier, given his experience in eastern China, the country's economic heartland.
"He is very familiar with Hong Kong's situation," she added.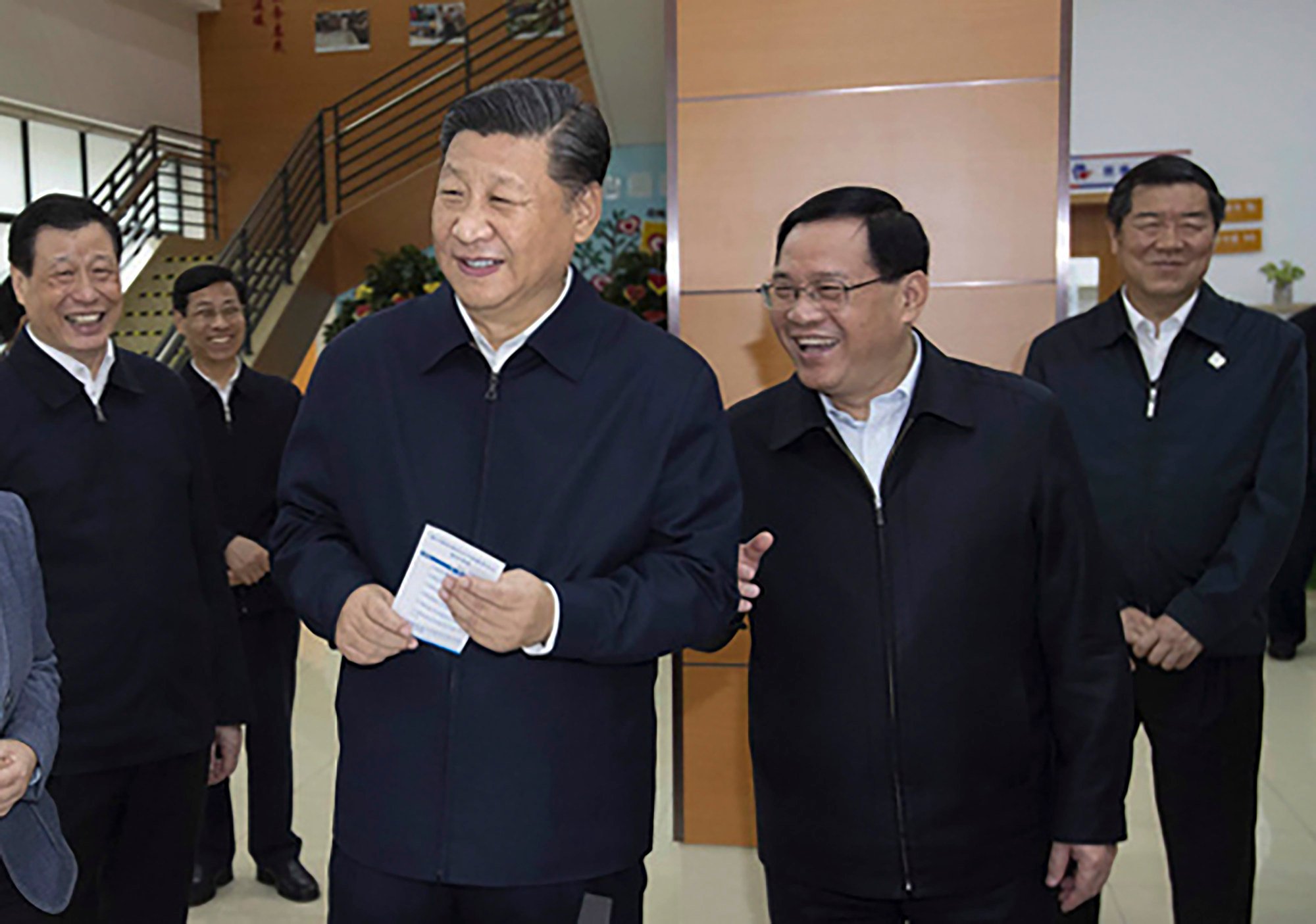 Rock Chen Chung-Nin and Irons Sze Wing-wai, both Hong Kong delegates to the Chinese People's Political Consultative Conference, the nation's top advisory body, also had high praise for Li from their previous meetings with him in Zhejiang and Shanghai.
"[Li] is a very friendly person. As he has overseen Zhejiang and Shanghai's economic and other policies for so many years, I think he will be a very capable leader in the central government," Sze said.
"Li is a very pragmatic and diligent official, I think he will form a very good partnership with President Xi," Chen said.
Additional reporting by Tony Cheung and Natalie Wong