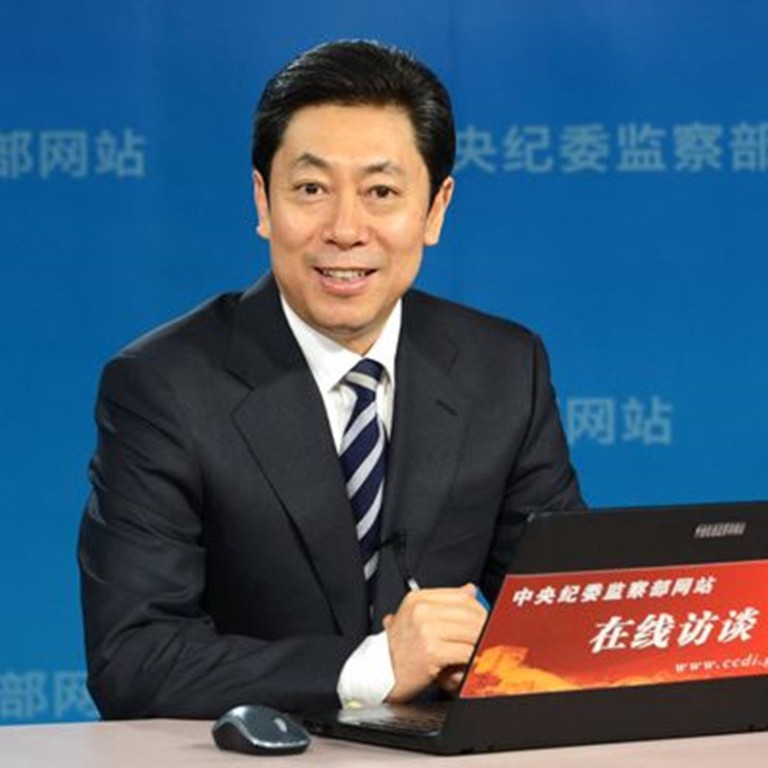 Politburo member Chen Wenqing to step up to China's top security job
Chen will be party secretary of the Central Political and Legal Affairs Commission, overseeing national security and intelligence
He began his career nearly four decades ago in Sichuan, rising to head the Ministry of State Security
China's state security minister will take over as the country's security chief amid a reshuffle of the country's leadership.
Chen Wenqing
, a new member of the Communist Party's 24-member Politburo, will succeed Guo Shengkun as party secretary of the Central Political and Legal Affairs Commission, according to a statement on a commission-affiliated website on Friday.
The commission is the party's highest security body and oversees all legal enforcement agencies, including the police force.
Chen's appointment means he will be in charge of China's national security and intelligence systems, areas
President Xi Jinping ha
s repeatedly highlighted over the years, including in his work report to the party's
20th national congress
earlier this month.
"[We must] firmly defend national sovereignty, security, and development interests … and severely combat infiltration, sabotage, subversion, and secession by hostile forces," Xi said.
Chen, 62, is the only member of the Politburo with a background in state security. He also secured a seat in the Central Secretariat, which runs day-to-day party affairs.
The appointment comes after the closure last weekend of the party's congress, which has seen a new line-up of the Politburo and its seven-member Standing Committee, the Communist Party's top echelon.
More than a dozen new appointments are expected following the congress, including new heads of key provinces, municipalities and key party organs.
The seven-member body is led by Cai Qi, the former Beijing party chief who has just been promoted to the Politburo Standing Committee.
Chen is from the southwestern province of Sichuan and has a bachelor of law from Southwest University of Political Science and Law.
He spent about four decades working in the police and security system, starting out as a police officer in Meishan, Sichuan, in 1984.
His career entered the fast lane two years later when he was appointed deputy police chief of a district in Leshan. Within eight years he was head of the city's public security bureau.
In the 1990s, Chen rose through the ranks of the province's police force and its state security department, becoming director of Sichuan's state security branch in 1998 and the province's procurator general in 2002.
In 2006, he was promoted to party chief of the discipline inspection commission in Fujian province and in 2012, a month after Xi took the helm of the party, was named a deputy head of the party's top anti-graft body, the Central Commission for Discipline Inspection.
He was promoted to party secretary of the Ministry of State Security in 2015 and became its minister in 2016.
On Monday after the party's congress, Chen chaired a video conference at the ministry in which he stressed the need to "unswervingly" implement the overall national security work and resolutely maintain national security and social stability.