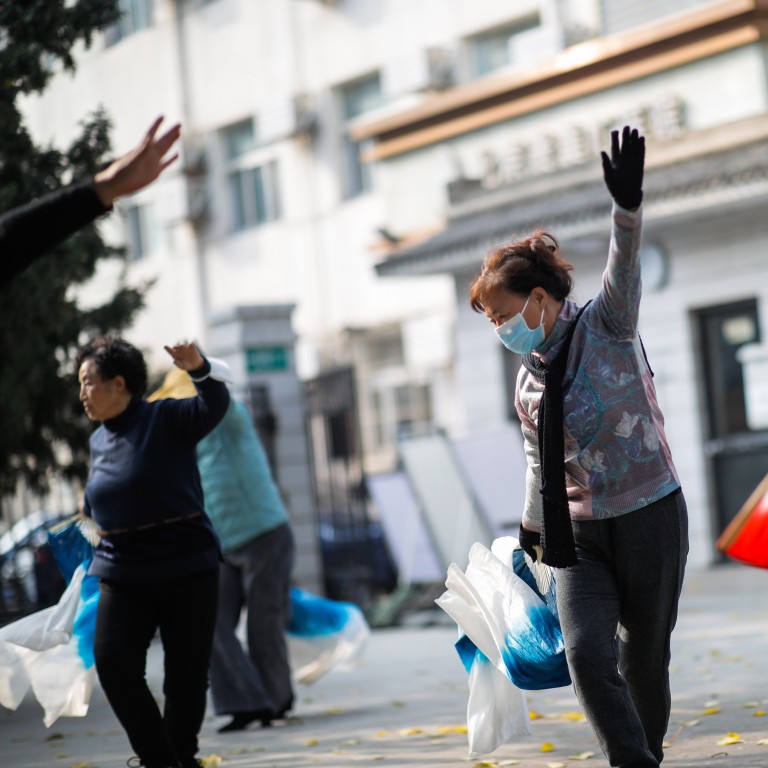 Hopes rise of further changes to China's Covid controls as rules start to ease and focus shifts to preparing for further outbreaks
Although the authorities have stressed the zero-Covid policy remains, observers said Friday's changes marked the first signs of a gradual shift
New rules should make it easier to travel into the country, and there is now a greater emphasis on vaccinations and strengthen the capacity to handle outbreaks
The 20 new measures announced by a State Council task force include steps that will make it easier for overseas travellers to enter the country – including a reduction in the time they must spend in a central quarantine facility from seven days to five.
However, there will still be a three-day home monitoring period after quarantine and the rules for this have been tightened to prevent anyone leaving home during this period.
The "circuit breaker" rule – which saw flight routes suspended if too many passengers tested positive on arrival – has also been scrapped.
Overseas arrivals will now be allowed to enter the country after showing just one negative PCR test, instead of two, within 48 hours of boarding. Changes to the PCR test threshold will also reduce the risk of producing a positive result.
China has seen a major surge of cases in recent weeks,
with 10,535 local infections reported on Friday
, including 9,385 asymptomatic cases. The number, while small by international standards, marks a tenfold increase compared with the number of daily cases at the end of last month.
The surge has raised questions about whether the country's
zero-Covid policies
are still able to keep highly transmissible Omicron variants at bay, especially given the high cost of these policies.
Friday's announcement stressed that this policy would remain in place – a day after a meeting of the Politburo Standing Committee also
vowed there would be no change in this approach
– but analysts said there were obvious signs that the authorities were making preparations for further relaxations of the containment policy.
Other measures announced include plans to stockpile medicines to treat Covid 19, especially therapeutics for high-risk groups; new protocols for hospitalising the infected; and a classification system to measure the severity of the disease.
The government will also increase the number of hospital beds to treat severe cases and better prepare healthcare institutions to handle outbreaks among patients and staff.
There are also plans to accelerate the vaccination programme to increase its coverage, especially booster shots among the elderly.
"It is a positive sign. I see it as one step forward, and they are also preparing for bigger changes because they emphasise the vaccines, the stockpiling of antivirals, and they emphasise the strengthening of healthcare facilities," Jin Dongyan, a virologist at the University of Hong Kong, said. "They are preparing for a major outbreak and they are preparing for bigger changes."
There had already been an earlier rally in the expectation of a relaxation of the rules, although the Hang Seng slipped back in the middle of the week as hope faded.
Colm Rafferty, chairman of the American Chamber of Commerce in China, said: "This [the reduction in quarantine for incoming travellers], plus the reduction to a single PCR test before departure and the removal of China's 'circuit breaker' flight cancellation mechanism will help to improve both the availability and predictability for inbound flights. These are all very welcome moves for our business community."
Chinese foreign ministry spokesman Zhao Lijian said in a Friday press conference that the new measures would facilitate foreign investment.
The emphasis on capacity building to handle major outbreaks is a major shift from the earlier focus on PCR tests and quarantine.
However, analysts said the country was still only moving slowly towards relaxing the policy at a time when most other countries have long moved away from trying to contain the virus to mitigating the risks through vaccination and treatment.
"The steps are not drastic, though the new measures are very comprehensive. From a positive point of view, they are cautious so that they can prevent a backlash if they move too fast," Ding Shuang, chief Greater China economist with Standard Chartered Bank, said.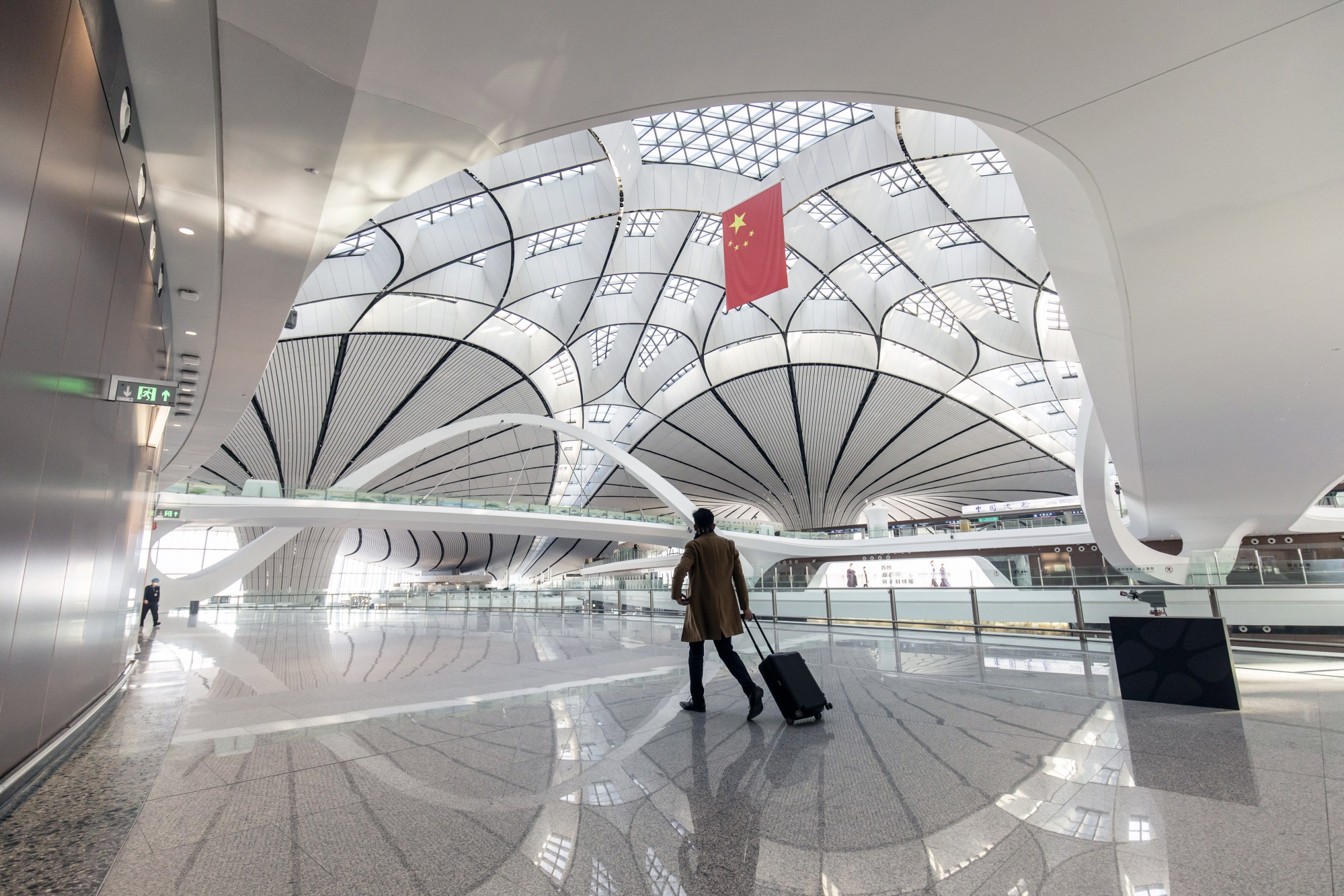 "But it can become a pattern for the future, taking tiny steps every time to move steadily toward further relaxation."
Jin said the latest measures were meant to reduce the disruption caused by China's current policies, adding: "They are trying to remove those measures that are not cost-effective, those which are a total waste of resources."
Under the new measures, the number of people put under medical surveillance will be greatly reduced as only those who have been in direct close contact will now be quarantined. Previously close contacts of the original close contacts were also subjected to similar measures.
Covid-19 testing will now only be conducted in key areas instead of mass testing across wider areas.
The area risk classification system has also been simplified. Areas will now only be classed as high-risk or low-risk – and local authorities will only be allowed to designate specific flats or blocks as high-risk areas. The rest of the district or city will remain low-risk, making it harder for local governments to lock down large areas.
High-risk areas will need to show five consecutive days of no new infections to be reclassified as low risk.
Meanwhile, the common practice by local governments to request the entire population to undergo PCR tests every two to three days has been deemed "unscientific" and the task force said this approach should be adjusted.
It also said that PCR tests should only be performed on high-risk groups and mass testing at the community level should only be performed when there is a large and prolonged community outbreak.
The measures appear designed to address the rising discontent among the Chinese public over protracted lockdowns and compulsory PCR tests. Local governments from second and third-tier cities are also facing a shortfall of funding for large scale pcr tests.
Complaint hotlines will now be set up and the government has promised to punish local governments that have imposed lockdowns or suspended schools and factories too quickly, or failed to lift the lockdowns in time.
Similar complaint mechanisms will also be set up for arbitrary and excessive campus closures and control measures.
Ding, from Standard Chartered, said the relaxations would not have an immediate effect on the economic recovery and consumption, and further measures were needed before the economic benefits would be seen.
On Friday, the National Health Commission published a statement citing Wang Liping, a researcher with the Chinese Centre for Disease Control and Prevention, saying that the changes would be "cautious".
"We are constantly optimising and improving our prevention and control policies in light of changes in the epidemic situation and virus mutations," Wang said.
"[The measures are] not to relax epidemic control but to reflect a more scientific and precise approach so as to minimise the impact on economic and social development and people's livelihoods."
Additional reporting by Orange Wang and Ji Siqi