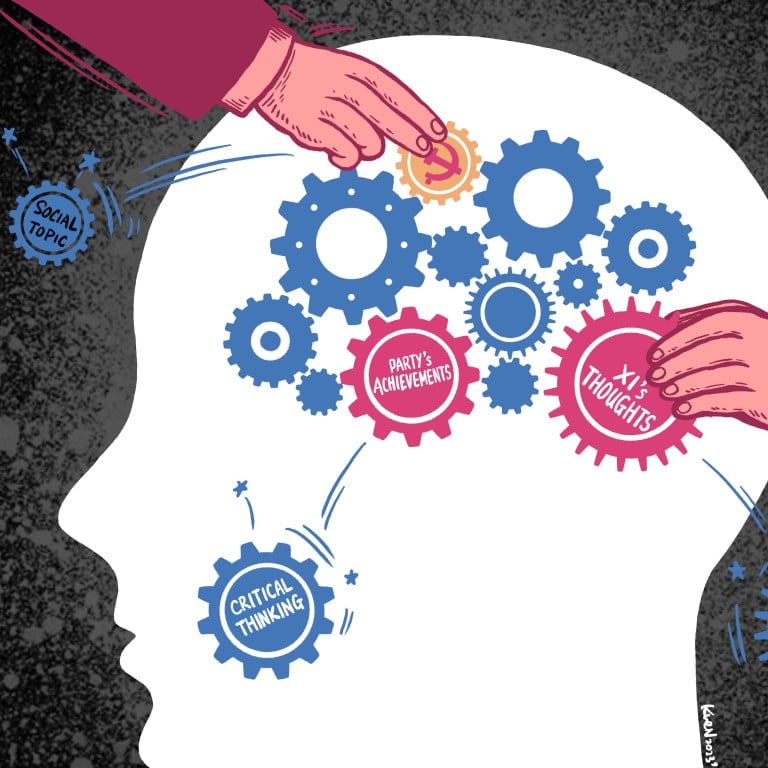 For China's intellectuals, restrictions started long before the pandemic and will continue after Covid is over
It is increasingly difficult for scholars and thinkers to publicly express or exchange academic views, especially those at odds with the party under Xi
Academics warn of consequences for China after finding critical thinking skills lacking in young students
For Sheng Hong, a prominent economist based in Beijing, in-person academic events and overseas trips were restricted long before the
Covid-19 pandemic
, and they are likely to outlive the pandemic too.
As Sheng tried to host a biweekly panel discussion in the summer of 2018, the small group of scholars were expelled and forced to move twice during the half-day meeting.
They ultimately wrapped up their discussion of complexity economics, a cutting-edge branch of economics, on the pavement.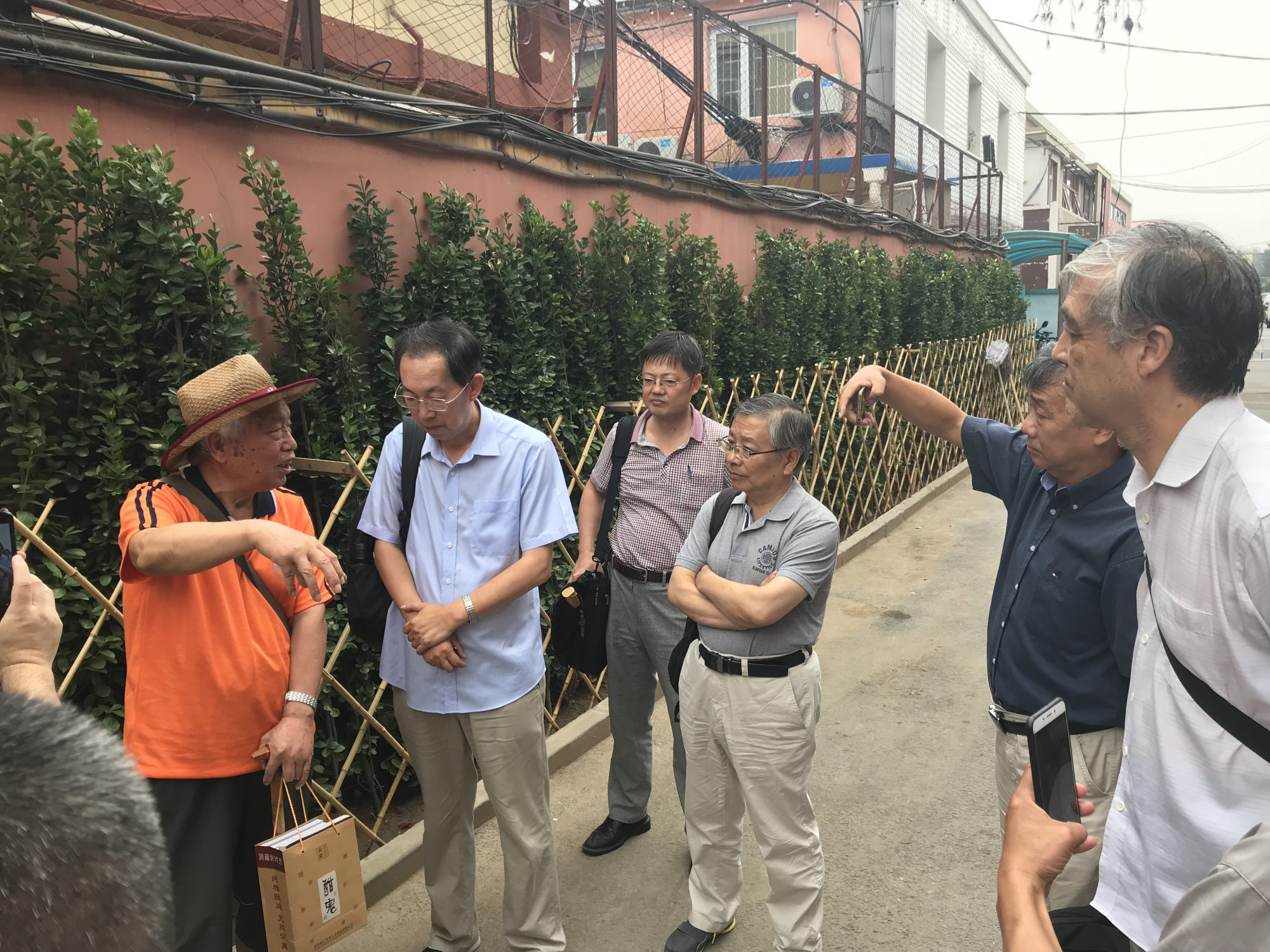 Later that year, on his way to a conference at Harvard University,
Sheng was stopped at an airport
in Beijing by the authorities who warned that his travel posed a threat to state security.
"It started before the pandemic," said Sheng, referring to Beijing's rules in the name of preventing Covid-19 that restricted in-person events and international travel.
"The direct reason is simply restrictions set by the authorities."
Sheng is among a number of Chinese intellectuals who have found it increasingly difficult to publicly express their academic views or exchange them with fellow scholars, especially when those views are at odds with those held and promoted by the Communist Party under the leadership of President Xi Jinping.
The project, as Xi summarised in a series of speeches over the decade, involves chipping away all platforms or spaces where views are unflattering to Beijing, as well as flooding the public discourse with narratives and values favoured by the party.
According to scholars who spoke to the South China Morning Post, at universities the evaluation of professors in the social sciences has become more focused on their contribution to the party's ideology, and people who dare to deviate from it must constantly look over their shoulder for student informants and surprise inspectors sent from high authorities.
The scholars expressed concern that these settings would seriously impair the ability of the country's intellectuals to expand their knowledge in social sciences, as well as the next generation's ability to think critically, a trend some said had already become obvious.
A literature teacher at a Guangzhou-based university surnamed Liu – who did not wish to give her full name due to the sensitivity of the subject – said at each faculty meeting she was reminded she was not supposed to talk to students about seven subjects. They include universal values, press freedom and civil rights.
"The [school's] secretary emphasised that at almost every meeting," Liu said. "So in classes, we need to conduct some self-censorship and think of a way to say certain things so it's acceptable to all, including the student informants."
In her classes, Liu must navigate talking about women writers without getting too much into feminism, and determine how to teach the Divine Comedy with as few details about Christianity as possible.
Any scholar without a clear state affiliation seeking to publish findings on Hong Kong, Taiwan and Muslim groups in China could expect to be rebuked by Chinese journals, she said. She added that invitations to any guest speaker in class must be preapproved.
A direct result of these restrictions on social sciences is that the country has stopped acquiring new knowledge on those topics, according to a Beijing-based political scientist who spoke on condition of anonymity.
"All these censored areas have stopped developing," the person said. "Look no further than the Cultural Revolution. The studies abroad are much better than those inside the country. There is almost no one studying it now."
In addition to the various restrictions on topics available to be studied, Chinese scholars are assessed under a system based on political indoctrination, with various Marxist schools and university courses at its centre, according to a professor surnamed Li who teaches media studies at a university in Guangdong.
"Regardless what subject is being taught, one needs to establish some links between it and Xi's thoughts," said Li, referring to the president's political theory that has been enshrined in the state constitution since 2018.
"Once you spend all your daily energy on these things, you become a different person. You'll be unable to conduct international academic discussions, address trending social topics, or anything a real scholar is supposed to do," Li said.
By March, there were more than 1,400 Marxist schools inside China's universities, according to the Ministry of Education. There has been a rapid proliferation in recent years of these institutes, which were set up not only in comprehensive universities but also medical schools and art academies around the country.
They are heavily focused on courses as well as studying the achievements of the party's governance, especially under Xi.
In various speeches in the past 10 years, Xi has repeatedly called for the work on thought politics – or political indoctrination – to permeate "the entire process" of education in colleges and universities.
He has also said the ultimate purpose of education should be to train for the future of China's political system.
"We need to be clear about the goal of educating people, and it's very clear that the goal is to nurture builders and successors of socialism," he said in a 2019 speech. "If we spend much time nurturing people who are grave diggers of our system, what is the point of education?"
But in the fresh faces joining her university, communications professor Li noticed an obvious pattern of students' weakening ability to analyse.
"The consequence is they are getting worse at critical thinking," she said. "The homework I've received after the pandemic is very different from that received before it. And there's blatant hostility towards foreign matters."
The intellectual landscape in China's social sciences has even troubled some of the firmest supporters of the Communist Party and staunchest defenders of its policies.
"The US and the West kicked off decoupling with China in high technology and that made people here realise technology is the fundamental power of innovation. And my understanding is that 'original ideas' in social science matter just as much," said Zheng Yongnian, director of the Institute for International Affairs at Chinese University of Hong Kong, Shenzhen.
Zheng said a thinker was "not something that could be brought up, but something that grows in a tolerant environment".
Official interference with academic work must be minimised so scholars could have room to research and express themselves freely, he said.
Zheng is a seasoned political scientist well respected by the Communist Party. He was among a handful of scholars invited for a 2020 lecture for the Politburo – the country's highest policymaking body, led by Xi – on China's five-year plan.
But Zheng said that given China's academic environment – made worse by a rigid evaluation system heavily focused on the publishing of papers – it would be a "fairy tale" to see important thinkers on social sciences emerge.
"The evaluation system [for scholars] here is simply suffocating people's minds," he said. "China is now big on the number of papers being published, but small on original ideas."
Sheng is among a handful of prominent economists who lost their seat on the body during a reshuffle in 2019. During that reorganisation, a few officials in regulatory agencies gained seats.
The Beijing-based economist does not know how his activities are still being restricted in 2023.
"The only way to figure out if I'm still on the exit ban list is to try to fly out," he said. "It's so tiring after preparing all the materials for academic conferences and being stopped at the airport.
"Academic development is doomed to be stalled, and so is cultural diversity and the general public's knowledge. The public is no longer in somewhat neutral information surroundings."