LIVE
As it happened: China's 'two sessions' 2023 – the takeaways from Premier Li Keqiang's last work report to the NPC
Premier Li Keqiang delivers his last government work report before handing over to his successor
Legislative session marks the final stage of a major personnel reshuffle
Topic |  
Two Sessions 2023 (Lianghui)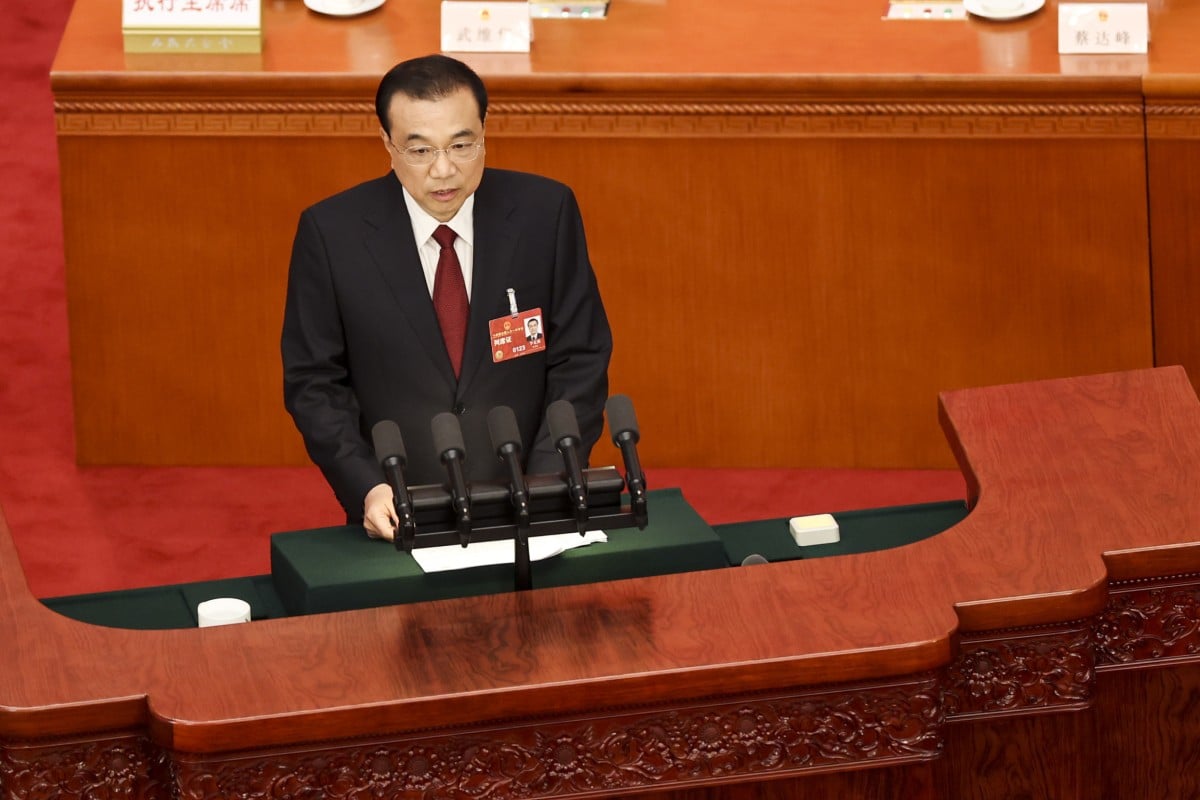 Chinese Premier Li Keqiang (bottom) delivers the annual government work report at the Great Hall of People on Sunday. Photo: Getty Images
INTRODUCTION
This story has been made freely available as a public service to our readers. Please consider supporting SCMP's journalism by subscribing and get 25 per cent off an annual plan.
China's top legislature, the National People's Congress (NPC), opens its annual meeting on Sunday.
The NPC meeting is part of the "two sessions" and is an important window into the central government's policies on areas from the economy and trade, to diplomacy and science and technology.
The gathering this year caps a twice-a-decade leadership transition in which President Xi Jinping is expected to begin his third term.
Premier Li Keqiang will deliver his last government work report, before Li Qiang, now ranked second in the Communist Party, takes over his responsibilities.
However, the guessing game continues as to who from the Politburo Standing Committee, the top echelon of power, will replace Han Zheng to oversee Hong Kong and Macau affairs.
Follow our live coverage of the NPC opening as it unfolds.
Reporting by Jane Cai, Minnie Chan, Cyril Ip, Ji Siqi, Xinlu Liang, Kinling Lo, Josephine Ma, Jun Mai, Mia Nulimaimaiti, Luna Sun, Frank Tang, Amber Wang, Kawala Xie, William Zheng and Zhuang Pinghui