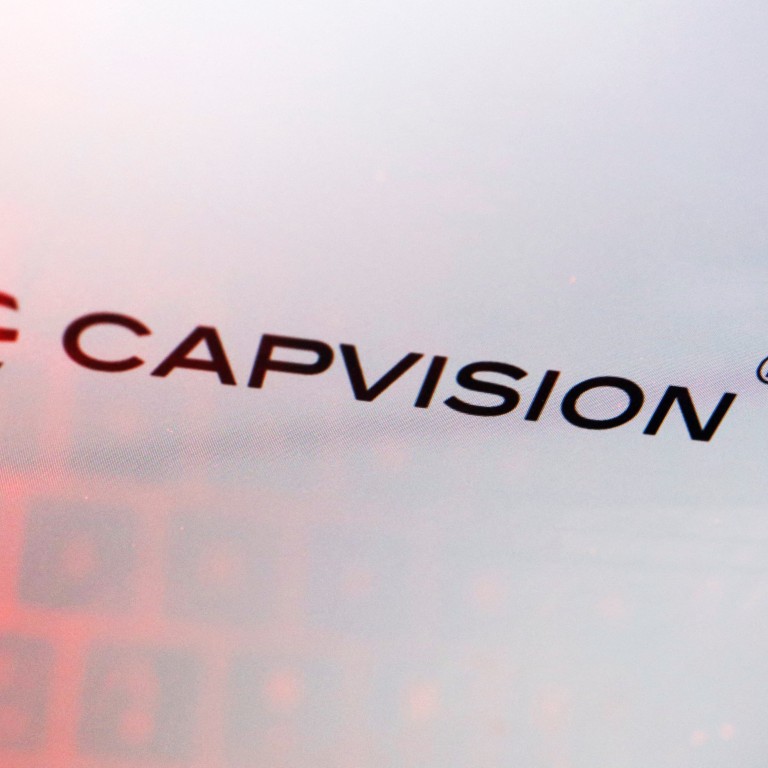 Capvision raids compound concern in China over consulting clampdown
Authorities question staff over alleged leak of sensitive security information, according to state media
EU ambassador to China says the crackdown is 'not good news' for foreign businesses in the country
US research firm Capvision is the latest multinational consultancy to be raided by Chinese authorities as Beijing ramps up its security apparatus against potential espionage threats in its rivalry with Washington.
National security and market regulation authorities questioned staff and inspected items found at Capvision Partners (Shanghai)'s offices in Shanghai, Beijing, Suzhou and Shenzhen, Jiangsu Television reported on Monday.
In a separate report on Monday, state broadcaster CCTV said the firm was accused of helping to leak information about the Chinese military technology industry to foreigners.
Soon after the CCTV programme was aired, the company said in a WeChat post that "national interests come first" and it would implement the "vision of development under national security", a policy promoted by Chinese President Xi Jinping that says China's economic development must have regard for national security.
Capvision's Hong Kong office declined to comment on Tuesday.
According to its 2022 IPO prospectus, Capvision offers to connect clients with an expert for a fee, and then pays experts for their service without knowing the content of the calls.
Global consultancy Bain & Company said police questioned staff at its office in Shanghai in April. Earlier, five Chinese employees of the due diligence firm Mintz Group were arrested and the company's Beijing office – its only one in mainland China – closed.
Industry groups said the action against Capvision was likely to further dampen the confidence of foreign consultancies in China and prompt them to reassess the risks to their mainland operations.
"We are concerned by recent reports about investigations of US companies in China that specialise in due diligence or consulting," Eric Zheng, president of the American Chamber of Commerce in Shanghai, said, adding that due diligence was essential to foreign investors to understand a market or industry.
"It would be helpful if the authorities would more clearly delineate the areas in which companies can or cannot conduct such due diligence.
"This would give foreign companies more confidence and enable them to comply with Chinese regulations."
Joerg Wuttke, president of the European Union Chamber of Commerce in China, said the investigations "risk heightening uncertainty at a time when European companies are looking for clear signs that China's business environment is becoming more reliable and predictable".
Chinese foreign ministry spokesman Wang Wenbin said on Tuesday that the raid was a "normal act of law enforcement".
From July, the act of espionage will be expanded to include attempting to illegally obtain or share state secrets, materials or "items related to national security or national interests" with "foreign elements".
EU ambassador to China Jorge Toledo said the crackdown on consulting firms was "not good news" for foreign business in China.
"When you hear all the time the continuous opening-up of the Chinese economy, I am not sure if this is compatible with this kind of legislation because it would allow for actions that are not very conducive to the atmosphere of the opening up of the Chinese economy," he said.
In its report on Monday, CCTV alleged that some experts had revealed sensitive information, including state secrets and intelligence. It said some of Capvision's clients included those with close ties to foreign governments, militaries and intelligence services, but did not name them.
It quoted a former Chinese defence corporation worker as saying that in a call with a Capvision client, he was asked about the number of an unspecified model of Chinese fighter jet.
The worker, identified only by his surname Lei, was interviewed in detention on suspicion of providing state secrets to overseas entities.
The Jiangsu TV report said confidential information was at stake in some consulting projects by foreign companies.
"When undertaking foreign-related consulting projects, these consulting and due diligence companies frequently contacted people with confidential information in organs of my party and government, and important national defence science and technology industries," an unnamed police officer from Suzhou's state security bureau said.
"They give great compensation to hire industry consultants to illegally access various types of sensitive data in China, posing a major risk to our national security."
But in its prospectus for its share offering in Hong Kong last year, Capvision said it would not know or own information the experts gave to Capvision's clients and did not collect or save substantial data related to national security, economic development and public interest.
The firm filed for a Hong Kong IPO in February 2022, but its application on the Hong Kong exchange website has "lapsed".
As of September 2021, Capvision had around 395,000 experts on its network including business executives, business leaders, academics and strategists in industries such as trade, retail, medicine, finance, cars and technology, media and telecoms, the prospectus said. Frost & Sullivan, a consultancy that Capvision hired, said Capvision was the biggest industry expert knowledge provider by revenue in China in 2020.
Experts, most of them in Greater China, spent 134,000 hours advising Capvision's clients from January to September 2021. In the same period, every expert was paid an average of 1,455.58 yuan (US$225.30) per hour.
Raffaello Pantucci, a senior fellow at Singapore's S. Rajaratnam School of International Studies, said the Capvision raid could affect the broader consulting industry in China.
"It could have real, direct damage on the due diligence industry in general because I think people will be very wary of being involved in it," he said.
He said it was easy for discreet investigations by consultancies to be misinterpreted given that Chinese companies being looked into could be close to the state or a politician's family, which raised suspicion.
It was easy to fall foul of the law since such investigations also relied on information accessible to everyday people, he said.
"What the Chinese state is doing is trying to give itself some levers to try to clamp down on this," he said.
"I think that will have the effect on the one hand of shutting some of these gaps. But then also it gives them a cudgel when they want to go after someone, if they decide they're not very happy with investigations that are being done."
Pantucci said some foreign companies would struggle and the market demand for due diligence could be filled by domestic firms, which the state could better control.
Additional reporting by Frank Tang and Laura Zhou